It is time to rewind time and head back to 2001 when the blossoming duo known as Cosmic Gate delivered their debut album Rhythm & Drums!
---
While many are dealing with the winter sniffles, over here in the dance music world we have been struck with Cosmic Gate fever. Already deep into their Forward Ever Backward Never world tour that celebrates their 20-year journey in the industry, this week we have another major Cosmic Gate milestone to remember. 18 years ago on February 19, 2001, in Germany, Cosmic Gate unleashed their debut album in the form of Rhythm & Drums!
Boasting some of the most recognizable and beloved Cosmic Gate offerings to date, this album would go down in history as a timeless piece of trance magic. From their first ever single release called "The Drums", to tracks that continue to steal the spotlight like "Fire Wire" and "Exploration Of Space", to "Somewhere Over The Rainbow", a track that appeared in the video game DDRMAX Dance Dance Revolution 6thMix, this album came with some serious heat!
While Cosmic Gate's sound has evolved throughout the years bringing us face to face with their more current progressive main stage sound, it was the years when they ruled the industry with harder edgier trance that envokes a feeling of pure nostalgia. So, if you want to get lifted to a place where raw energy rules the dance floor then Rhythm & Drums should be far up on your list of albums to hold tight in your collection.
Stream Cosmic Gate – Rhythm & Drums on Spotify:
---
Cosmic Gate – Rhythm & Drums Tracklist:
Open the Gate (feat. Natascha Niemann)
Exploration of Space [Extended Mix] (feat. Thomas Friebe)
Fire Wire [Club Mix]
The Drums [Video Mix] (feat. Natascha Niemann)
Melt to the Ocean [Midnight Remix]
Lost In Music
Somewhere Over the Rainbow [Video Mix]
The Rhythm
Wicked
Mental Atmosphere [Video Mix] (feat. Natascha Niemann)
Running (Out of Time) (feat. Thomas Friebe)
Fire Wire [DJ Scot Project Remix]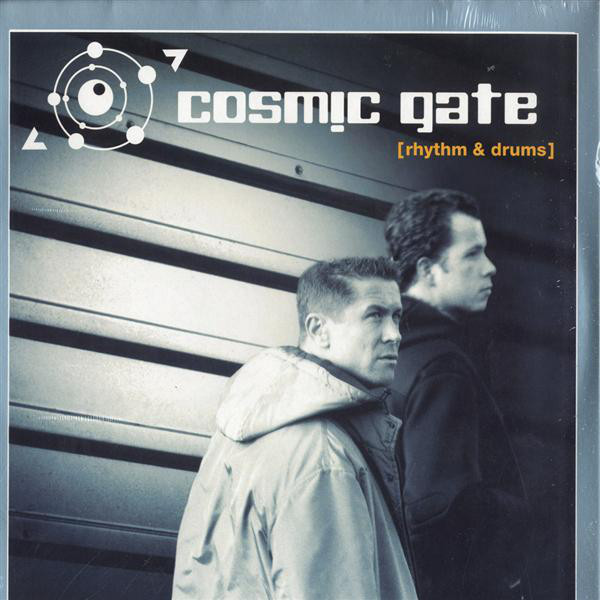 ---
Connect with Cosmic Gate on Social Media:
Website | Facebook | Twitter | Instagram | SoundCloud