Relentless Beats delivered a stellar lineup for the latest edition of Decadence Arizona that helped ring in the new year in style! 
---
When the artists on the lineup for Decadence Arizona 2018 began to be announced, it was apparent that this year's edition was going to be special.  Loaded with an abundance of world-class talent, our friends at Relentless Beats had clearly outdone themselves.  The perfect way to close out the holidays, Decadence AZ has become a must-attend festival to celebrate the passing of 2018 and welcome the upcoming year.
With a few changes from past years that included a much-improved festival layout, offsite will call, and a lineup that would require some additional capacity, Decadence AZ was set to be epic.  Arizona's largest New Year's Eve party, the two-day festival was packed with artists spanning a variety of genres with something special in store for everyone.
The first day of Decadence Arizona was set to be an amazing one!
It was finally Sunday, December 30 and it was time for the first night of the festival.  Entry through the VIP line was quick and efficient, and the Rawhide staff was, as always, pleasant and well-trained.  After a few minutes, we were past the ID check and search, grabbed a couple of lanyards, and were off to explore the grounds.  As in past years, Decadence Arizona included a bevy of amusement rides to delight the festival-goers seeking a bit more excitement than the music would provide, as well as a very well-rounded selection of food and beverage choices.
After a brief walk around to check out the various amenities, it was time to check in at each of the three stages, the Diamond Atrium (mainstage), Sapphire Ballroom, and Ruby Courtyard that hosted some of the best local talent.  Since the Sapphire and Ruby stages were on the way to the Diamond Atrium, we stopped by Sapphire to check out Moon Boots for a few minutes before seeing Arizona local DJ Slippe throw down an amazing set at the Ruby Courtyard.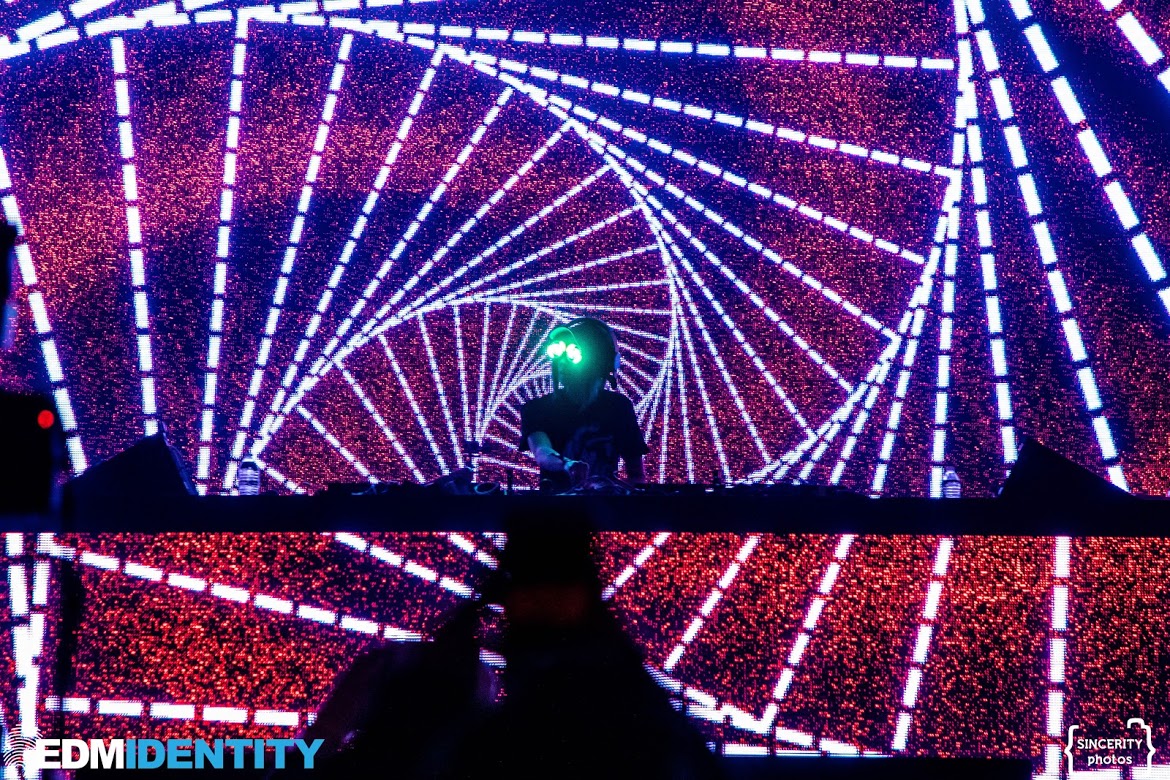 The Diamond Atrium played host to world-class talent throughout the festival.
Finally, it was time to head to the big show, and we followed the throngs of fans to the Diamond Atrium stage where we would spend the majority of the evening.  Upon arrival, Skrillex was dropping a dub-heavy set of his classics including "Bangarang" and "Tokyo" with some of his new material sprinkled in.  Following Skrillex was REZZ, who noted on her social media that it was an honor to get to follow Skrillex.  REZZ brought it hard–her set was stunning, both visually and auditorially assaulting us with her industrial sound.
REZZ handed the baton to the always prolific Porter Robinson, who played the penultimate set at the mainstage. He thrilled fans with an incredible set loaded with diverse style, sick beats, and amazing stage production.  Shortly thereafter, Above & Beyond took the stage to close the show.  Always bringing along a beautiful experience, Above & Beyond mixed a gorgeous set.  Thoughtful, powerful, and emotional, Above & Beyond's mix was, quite simply, perfect.  We wrapped things up a bit early at the mainstage so we could stop by and check out one of my favorite DJ's at the Ruby Courtyard, Arizona's own Sean Watson.  Sean brought his eclectic blend of house music and his interactive style that kept the crowd grooving well into the morning hours.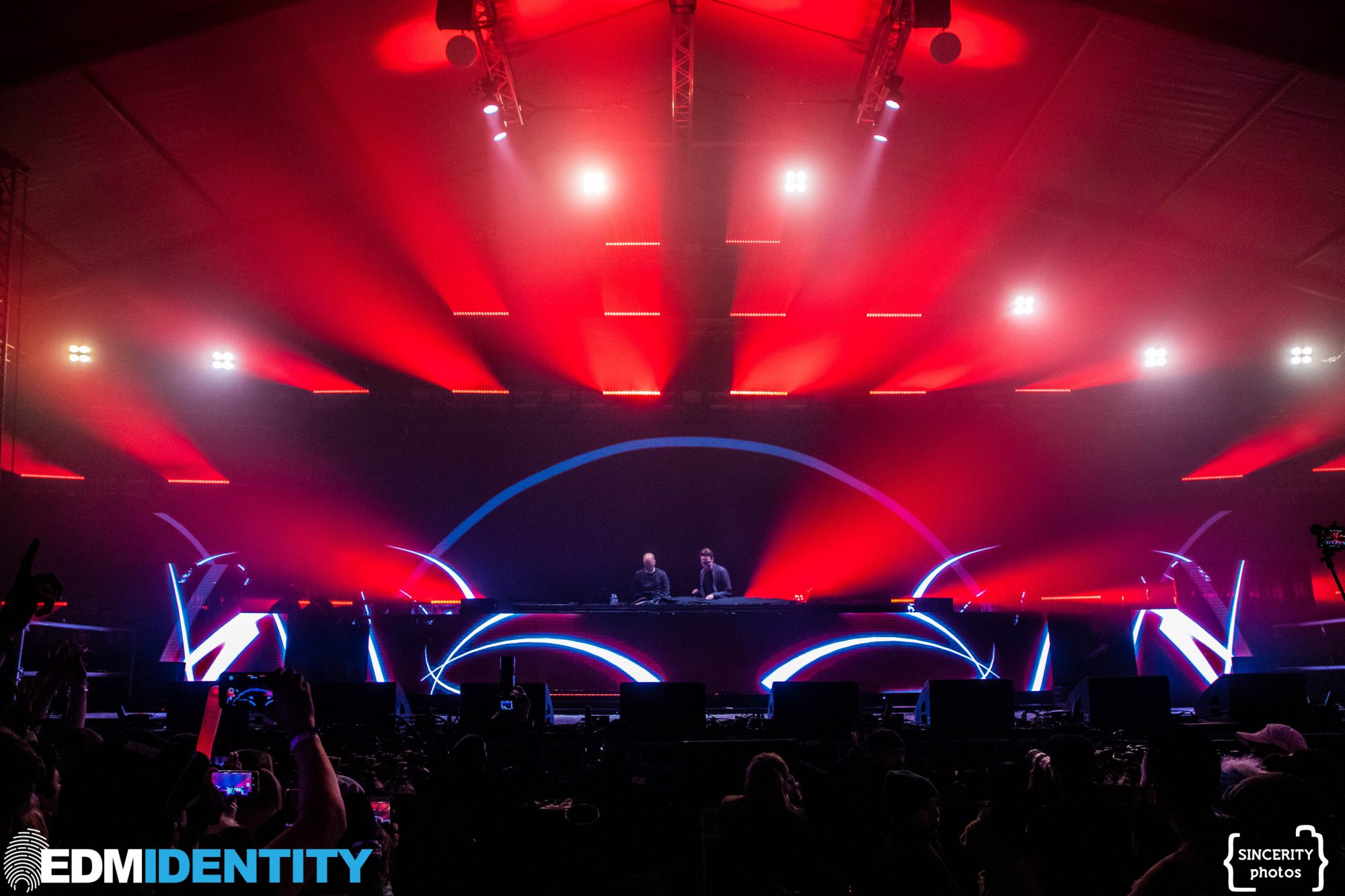 New Year's Eve was finally upon us–time to say goodbye to 2018!
After a good night's sleep, it was time to rinse and repeat. When we headed out of the hotel to grab a bite to eat for lunch, it was apparent that mother nature had decided to bring a little precipitation to add to the cold weather for tonight's festivities. But it was definitely going to take more than a little rain and cold to dampen the excitement for Decadence AZ 2018's New Year's Eve celebration.
After arriving on site on Monday, we headed directly to the Diamond Atrium.  We were very excited to check out Alison Wonderland's set, and based on the size of the crowd jammed into the mainstage area, Alison was going to be a very large draw.  Her set was a high-energy combination of dubstep and trap that far exceeded what one might expect based on her diminutive stature.
Following Alison was a dynamic set by Marshmello, who had the crowd singing along at the top of its lungs to his recent hit, "Happier".  And then Ghastly took the stage, dropping one bass-heavy hardstyle track after another to the crowd's delight. At one point, Ghastly let the Arizona crowd know he intended to move back to our fine state–welcome home!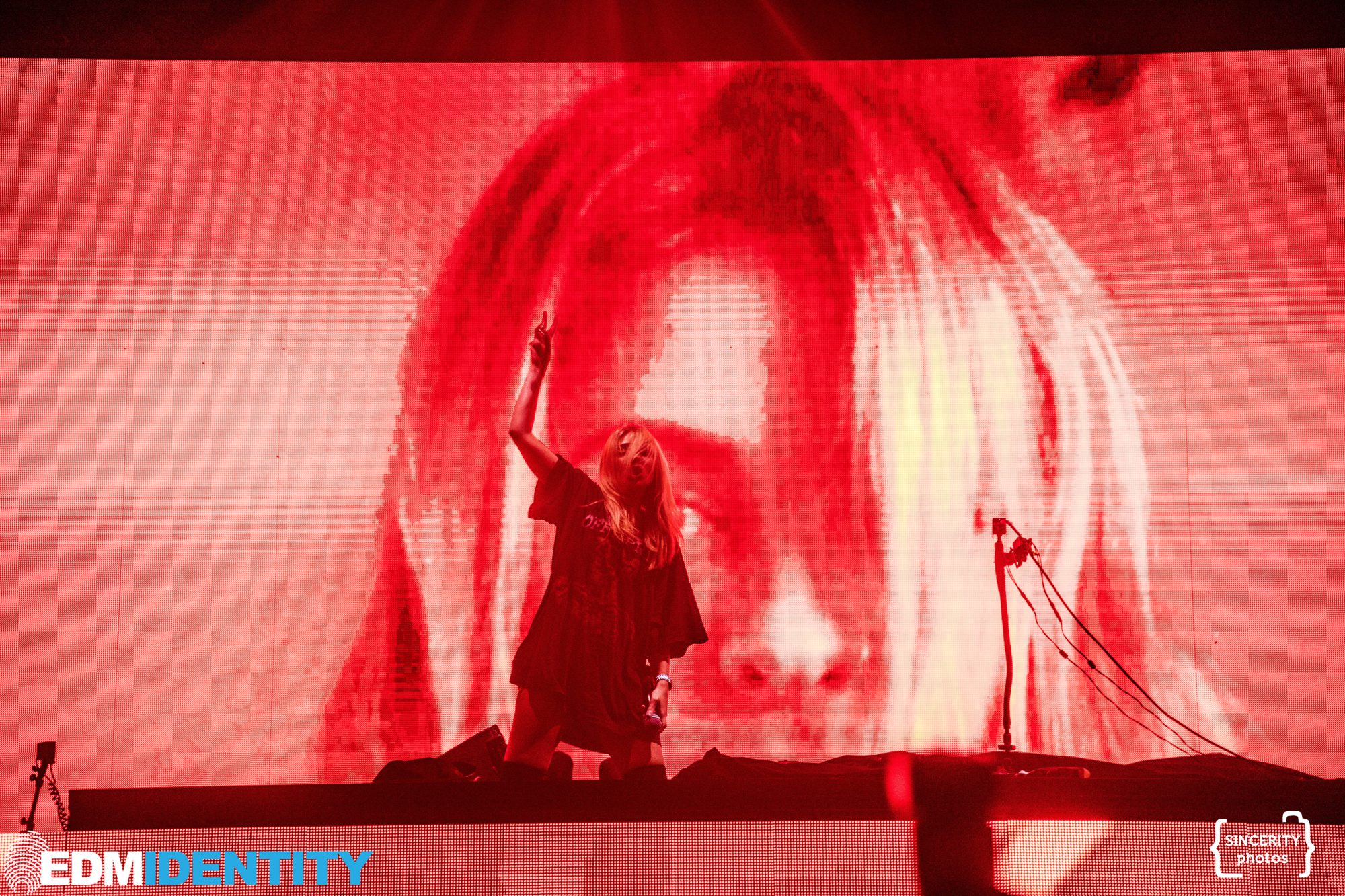 Five, Four, Three, Two, One…
Literally, the tallest DJ to grace the stage, perhaps anywhere, Shaquille O'Neal, a.k.a. DJ Diesel took to the decks with less than one hour left in 2018. With a sound that emulates his backboard-breaking slam dunks, DJ Diesel brought a bass-fueled set that was full of dubstep and trap beats.
Joined just prior to the New Year's countdown by NGHTMRE, the two played b2b through the countdown, balloon drop, and into 2019. NGHTMRE continued solo, building on the momentum he and DJ Diesel created.  In addition to some classics, his set included "Bang" by WAVEDASH, the first artists signed on NGHTMRE and SLANDER's Gud Vibrations label.
To end the night, progressive house virtuoso Eric Prydz brought the festival to a close on the main stage with an absolutely epic set.  The crowd grooved to Eric's beats and good feels were all around, making for the perfect way to close out the festival.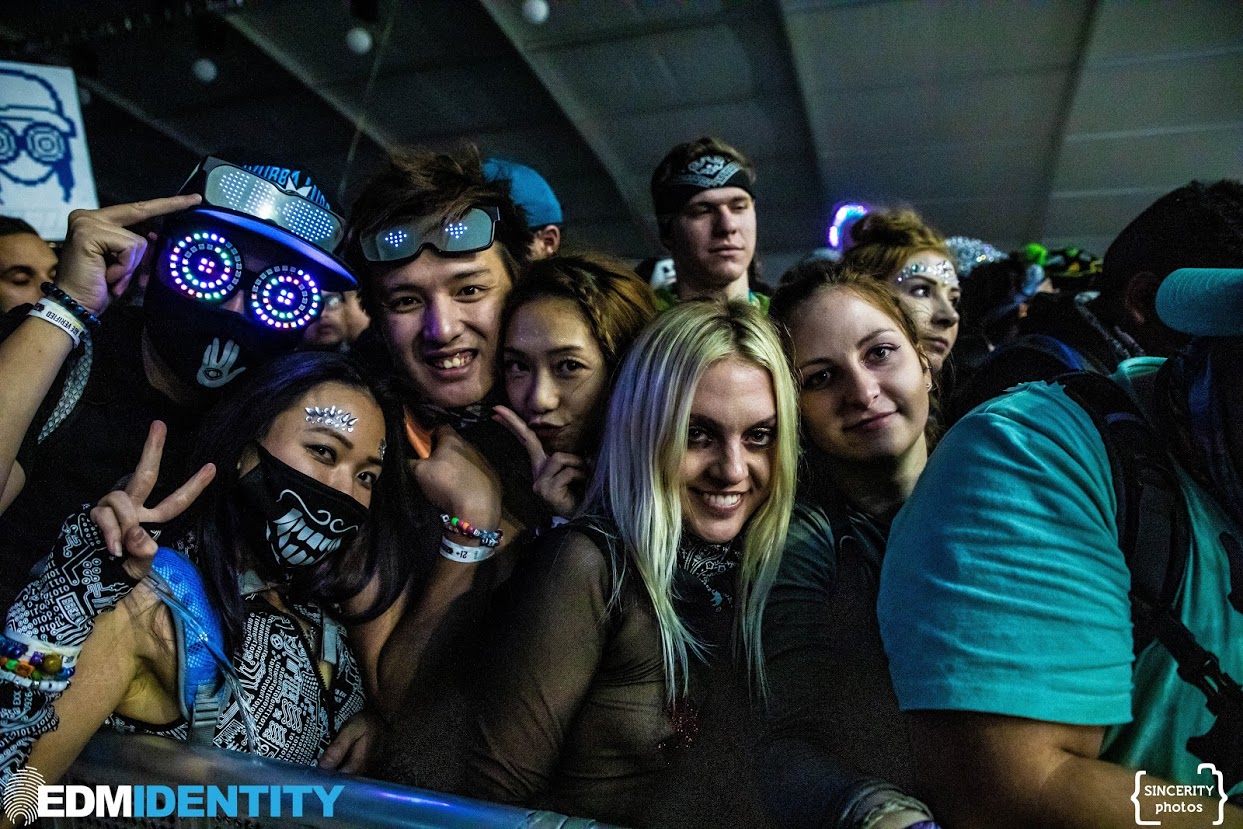 I think it is important to address one of the challenges that Decadence AZ faced during this edition.
It has been noted by many on social media that the event felt overcrowded and there is no question that was the case.  With that in mind, a combination of a large number of attendees and bad weather made for a crowd that was more packed than normal as attendees flocked to shelter closer to the stages.  This presented a situation that could be potentially hazardous, and although the weather this year was exceptionally bad, we hope that Relentless Beats can find a better solution to adapt to this should this type of weather occur again in the future.
It becomes clearer with every event: Relentless Beats has done an outstanding job nurturing the Arizona electronic music scene.
Whether it is their festivals ranging from Crush AZ and Phoenix Lights to their new house event, Origins.  Given the leaps and bounds this festival has grown in recent years, the anticipation for what RB has in store for next year's edition is already on our minds.  Decadence AZ was the perfect celebration to end a great year for electronic music in Arizona!
---
Connect with Relentless Beats on Social Media:
Website | Facebook | Twitter | Instagram | YouTube
Connect with Decadence AZ on Social Media: