At the debut edition of Origins, Arizona local Sean Watson sat down with us to discuss the evolution of the Phoenix scene, being part of the art at Burning Man, and what the future holds!
---
Arizona-based DJ Sean Watson is charismatic, entertaining, and passionate about music. These qualities, when combined with his immense musical knowledge, directly translate into a high energy performance loaded with outstanding tracks and plenty of crowd interaction.
From his introduction to jazz by his father, Vince, through his years in a punk band, as well as various other musical endeavors, Sean's trajectory toward dance music has carried him to be one of the most prolific local DJs in the region. Sean has the ability to dance among genres and keep his sound both unique and fresh, and through his various productions, he has been instrumental in the growth of the Phoenix house music scene.
We had the distinct pleasure to sit and chat with Sean at the debut edition of RBDeep's Origins this year. It was a beautiful day, the house music was exceptional, and having the opportunity to learn more about Sean and his musical journey was a lot of fun. Check out his set from Burning Man 2018 below and read on for our interview with one of Phoenix's beloved local artists!
Check out Sean Watson's set from Burning Man 2018 on SoundCloud:
---
Hello Sean, and thank you so much for taking the time to chat with us. We're here at the debut edition of Origins, which is RBDeep's first standalone event. What has it been like to see the brand move from hosted stages to a full-on event, and is there anything, in particular, you're excited about?
It's been amazing seeing the progression of the stages. I've actually gotten to see it from the beginning with RBDeep at some of the bigger festivals which is why it's a great question to ask on. Actually, the mixture right now of some of the harder bass house and progressive and everything kind of melding into one is something I'm really enjoying.
Seeing Guy J fill the stage at Goldrush was absolutely amazing. That was unbelievable and he was so good! That's a sign of the times a-comin'. The evolution of that is unbelievable and that's the world's stage music. I think that's the best production, in my eyes, out there. To see that happening in Arizona is beautiful.
As the Phoenix dance music scene has continued to grow and flourish with more events each year. Where do you see it going in the future, and how do you think the community can retain its identity?
I think in the future we'll be in downtown Phoenix, which I mostly reside in and has the places I like to play in downtown. Just speaking from the point of view that rooms have been built for DJs and they're built with sound systems. I think that is the next step that we start moving towards and I think we can see an evolution because those are the things that change the experience. When you go to LA or you hear audio at certain clubs and you get to hear a DJ under those sound systems where the room is built for a DJ, hopefully, that is where the future is going in downtown.

Your set at Burning Man was incredible. What was it like playing out in Black Rock City and were there any art pieces you enjoyed exploring or sets you caught that stuck out as special?
Absolutely! I saw Monolink on an art car live, which was absolutely unbelievable. Seeing him pull the live set off with a DJ while finessing the crowd was one of the greatest things. Oona Dahl, I got to see Oona Dahl and DJ3 go back to back and hopefully they release it. I was there for it and that was definitely unbelievable–that was when the man burned. Black Rock City changed my life. That experience was unbelievable. Hearing those sound systems and some of those DJs…
Was that your first Burning Man?
Yeah, that was my first burn. Yeah and I've been working with a Burning Man family for a long time in Phoenix, so going with them was a very special experience and it definitely changed your scope of how far you can take music, especially in America. Seeing that in Nevada is crazy. I sat there with my hand on Carl Cox while he DJ'd. They're all just right there and so you're just a part of the art. You know what I mean? That experience is unbelievable.
Earlier this year you released "Sueno" with Michael Hooker. What was the production process like and do you approach collaborative releases any differently than solo work?
I do and with Michael Hooker, it was absolutely amazing because, to be honest, I have been molded from a musician into a producer. So I come from more of an angle of a song building angle and Michael Hooker is a master. We actually spent, no joke, 50 hours for that song in there. He let me sit there, we went through everything and did it. There are live keys on there, there's live everything.
We created the beats together, so that experience with Michael Hooker was absolutely like going to school. It was just unbelievable. He's unbelievably talented and working with him is unbelievable. What I'm working on now is a little more… it's funny because the directions are different and that was definitely a collaborative song. You can hear it in the song, which is good. So, there will be more coming soon.
In the past, you've spoken about reading the crowd and being prepared as a DJ. What are some of the most important things that an artist can do to be as dynamic as possible up on stage?
Definitely… I love presence with the crowd, looking at the crowd, joining the crowd and experience and definitely building a set and not just going out and playing song after song for playing the song. Know what I mean? You can see a lot more of that happening here, which is unbelievable. And I'd love to see a lot more of the longer sets because that's where you can build. That's what I love and like to see.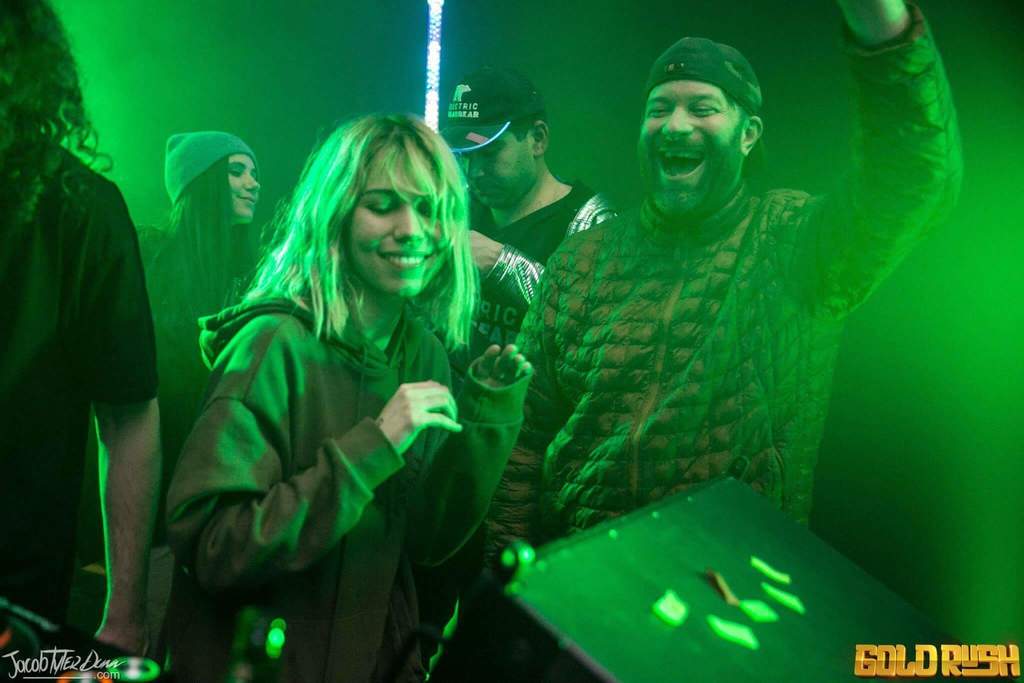 Many music lovers and fellow artists have expressed that they have a deeper level of connection with different songs or genres, sometimes in a life-changing manner. How has music, electronic or otherwise, affected your life on a personal level?
Great question. I was in a rock band at one point. If you played keyboard in a band, you were cool. Going from that into electronic music, getting to see the greats like The Chemical Brothers, 2ManyDJs, Soul Wax, and Simian Mobile Disco, when you get to see them build it live, it will change your life. That's definitely for anybody that's been to a festival. I hope it comes around more often where you can see it on stage. Nicholas Jaar was just absolutely out of mind and body and hopefully, that's more of what's coming.
As a follow up to the last question, who are some of the first artists you discovered in the dance music scene, and have they influenced your style both in the studio and behind the decks?
Absolutely, right along that would definitely be The Chemical Brothers. I was really into them. I was really into Mr. Oizo when he first came out. For some reason I had someone turn me on to Mr. Oizo really young and, believe it or not, I was really into Squarepusher. I was into old liquid drum n bass. LTJ Bukem a lot way back in the day. I listened to a lot of that. Hearing that jazz when they started bringing jazz, because I was, at one point, a jazz guitar player and when they started hybridizing jazz into drum n bass… more and more it was a gateway for me if you wanna call it that – into loving it. So that's who molded me into who I am today.
Did you pick up jazz as a function of your dad's influence?
Absolutely. Vince Watson, absolutely. He was a jazz singer my whole life and I spent many nights listening to him and other people sing jazz, absolutely. Great question. Shout out to Vince.
Your 944 magazine interview marked a pivotal point in your career as an artist. What are some other moments that have stood out as milestones in your professional life?
Definitely the Bonnaroo experience. The first Bonnaroo with Mija was life-changing in so many ways and it was funny because we were on an unannounced art car that ended up with thousands of people every night so it was a really special – that was a really special vibe. That was definitely a game changer.
Working with Relentless Beats has been beautiful. They really take care of me, let me join the stage with a lot of people. People I grew up with like ATB and a couple of others and it's unbelievable. And I would say Burning Man for sure. Burning Man is a game changer. Burning Man was unbelievable and working with the people and being a part of the art as I said is such a great thing there. It gives you a whole different perspective.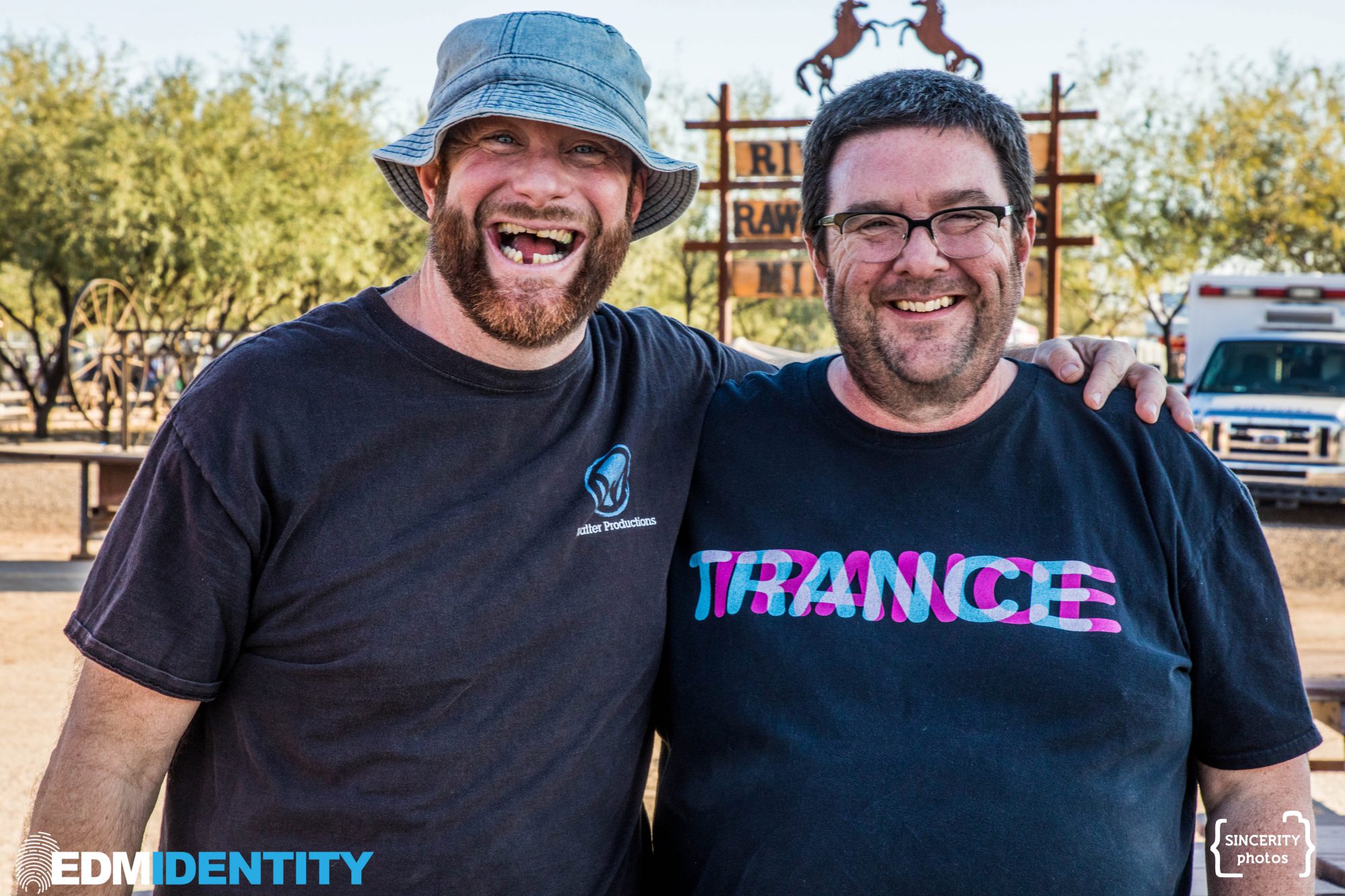 Finally, with 2018 already in the rear view mirror and 2019 quickly approaching, do you have any goals that you'd like to achieve next year or upcoming releases that we can share?
There is going to be a release coming next February and it's going to be a personal release. I'm also gonna to be going to Oregon with a good friend of mine doing another release which is going to be more of a, believe it or not, yoga release. He's actually got a studio with Pro One's, so we're going to his studio. He's actually someone I met at Burning Man. We're going to be doing more progressive, beautiful music. That's definitely going on.
And I'm really focusing on playing some of the far-out festivals. I would love to get to a Desert Hearts Festival or something like that, so hopefully, that will be in the future. But like I said, that's the next step and more production, definitely want to be putting more songs out.
That's all we got. We really appreciate it.
Thanks!
---
Connect with Sean Watson on Social Media:
Facebook | Twitter | Instagram | SoundCloud | YouTube