Origins 2018 marked the beginning of a brand new house music festival for the rapidly expanding Arizona scene! 
---
Festivals at the Rawhide Event Center in Chandler, AZ, always have a special place in my heart. This venue, located just south of Phoenix, such a versatile site, plays host to so many of Relentless Beat's outstanding offerings. Always set up with a thoughtful layout and amazing amenities, Rawhide is an ideal home for Phoenix festivals, and Origins 2018 was no exception.
Origins 2018 was the initial edition of RBDeep's first underground house music festival, and it was one that did not disappoint. Since it was announced that we would be getting our own stand-alone house festival, the excitement had been building. And last Saturday, the day had finally arrived that Arizona house fans had dreamed about.
Arizona's own Sean Watson kicked off the festival with an energetic and charismatic performance. Sean laid down a chill and very entertaining set, grooving with the early crowd and getting things moving in the right direction. Taking over for Sean was Swiss house DJ, EDX, who brought the increasing masses a pleasant mix of electro and progressive house setting the table for something special.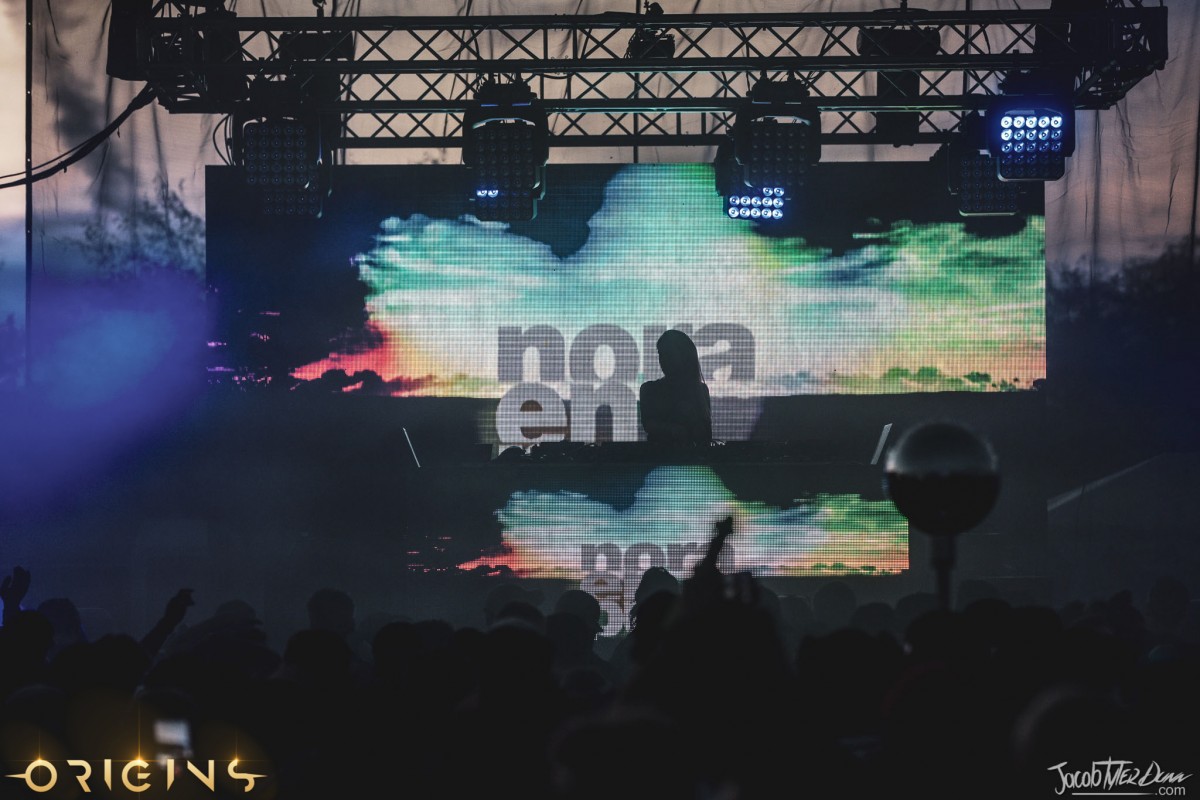 Nora En Pure chased the twilight with a sunset set. 
The festival was the perfect mix of sun, twilight, and evening. Providing the ultimate soundtrack to the transition was Nora En Pure, playing a powerful sunset set for the enthusiastic crowd. Nora has the innate ability to connect with her crowd in a way that few achieve. You can see it in the deep bass she provided as a guide to the pace, giving a visceral feeling in your body that resonates through your bones, and Nora's smile as she peers over the decks to check on the vibe. The set was simply magical, with the Arizona sun yielding to the forthcoming evening.
Picking up where Nora left off was Autograf. The momentum gathered to this point was nurtured by their dynamic set, and the crowd reacted positively to their unique brand of house. For us, this was the surprise set of the evening. Autograf exceeded our expectations and really made fans out of us, and we will be looking forward to seeing these guys again.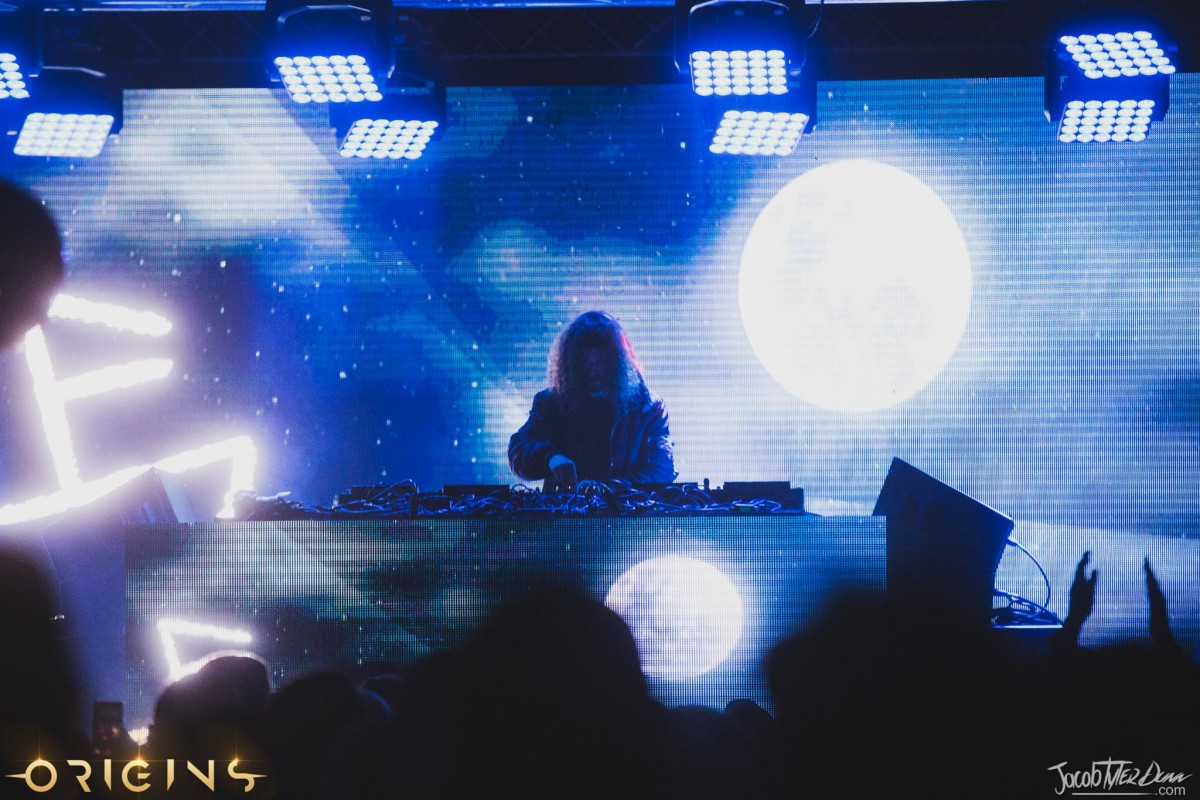 Justin Jay kicked off the evening sets with an exceptional performance.
The trippy house of Justin Jay was next to take over. Justin's set was amazingly diverse, loaded with a ton of unique elements. There was so much fun and energy packed into an 80-minute set. As is typically the case with incredible sets, it seemed to end almost as soon as it began. Justin's set, always an aural odyssey, was the perfect contrast to the next artist on the bill.
Anjunadeep's Lane 8, pleasingly alternating between deep and progressive house, brought us a set that was a continuous mix of good beats and even better feels. With undeniable talent and a mastery of his art, the mix of choice tracks and seamless transitions made it so easy to get lost in the music. Lane 8 also played the afterparty at Rawhide, keeping the party going until 1:00 A.M.
Duke Dumont brought star power to end the evening in true style!
The massive throng of dancing festival-goers, fully warmed up by the cadre of outstanding house acts on this amazing lineup, were finally ready for headliner Duke Dumont. Duke, a consummate entertainer, brought a set that got one and all moving to his progressive and funky rhythms. At times chill and full of emotion, other times building excitement to the highest levels, Duke's set was a musical journey that was indicative of his status in the dance scene today.
The lineup for this event was stellar. It was a perfect day in the desert, nicely warm throughout the afternoon and pleasantly cooling off after sunset. As the temperature began to chill, contrastingly, the beats heated things up.  November is the ideal time of year for a day-to-night festival, and I think I speak for all when I say we hope to see Origins for many years to come. This festival was such a pleasure to attend–we will see you all next year!
---
Connect with Relentless Beats on Social Media:
Connect with RBDeep on Social Media: