A stacked lineup, an entirely new venue, an outer worldly experience altogether: Phoenix Lights Festival was a great experience.
---
The lights returned to Phoenix at an entirely new venue and we were all very excited. Phoenix Lights Festival was the first time attendees got to experience an event at Azul Park at Wild Horse Pass. There were very few pictures of the space so we all walked in without knowing what to expect. Even from a distance we could tell the space was big and once we got inside we realized it wasn't quite finished, but overall it had a lot of potential.
Music-wise the event truly spanned the genres, from hip-hop to rap and R&B to house, techno, dubstep, and electro house. Phoenix Lights had it all! Having seen Phoenix Lights from when it had first expanded to two stages to now having four stages, the event just keeps getting better and better. I've highlighted a few of my favorite things about this year's event below!
Weren't there, or want to relive it? Check out Zach's full review and be sure to check out our photo gallery for Day 1 and Day 2 on Facebook!
Our Favorite Things About Phoenix Lights Festival 2018
---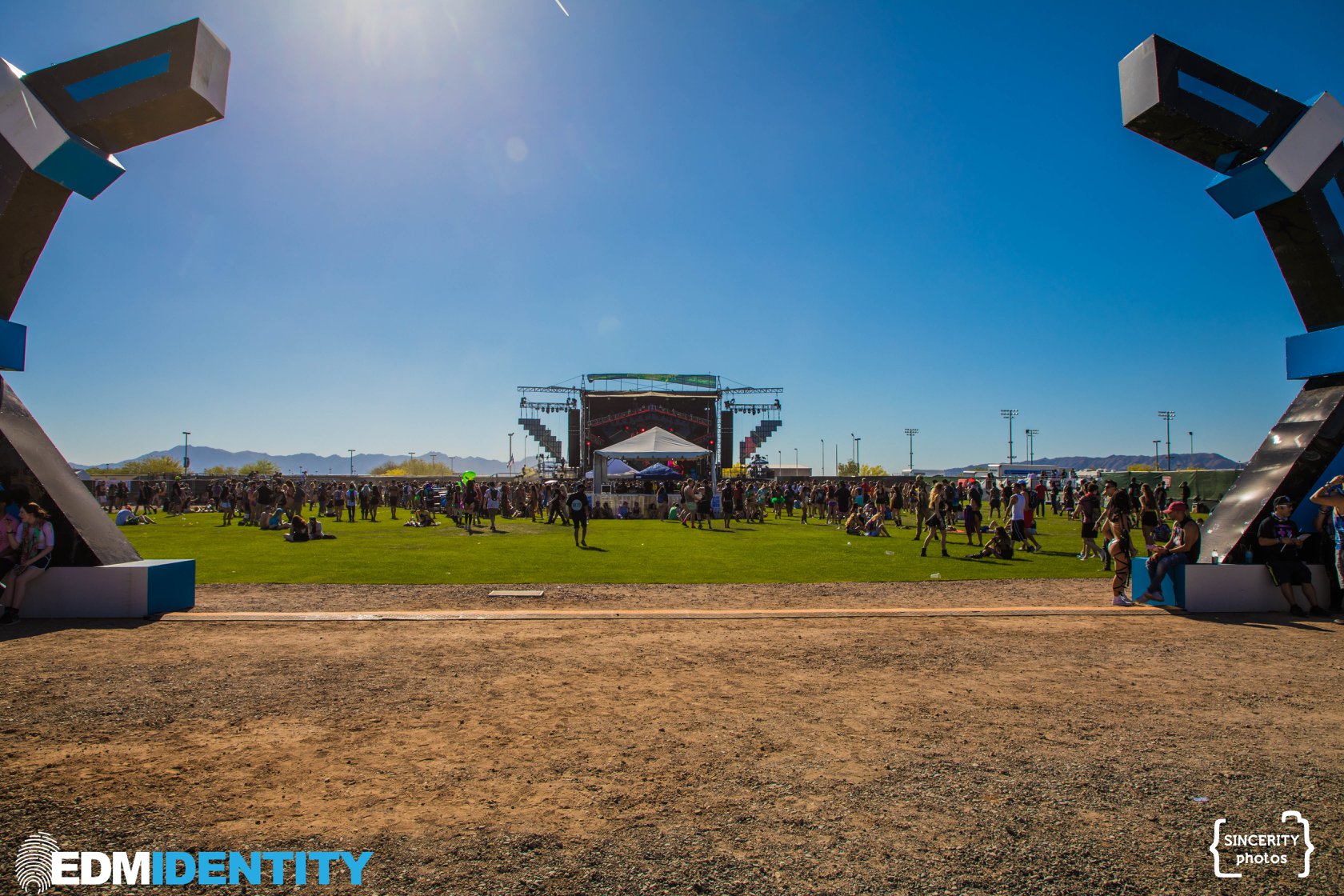 The venue wasn't done which meant a lot of dust flying around, but there is some serious potential here.
Growing grass in a desert environment is not an easy task. The soil is so dry that it can't even hold water let alone allow grass to secure roots. There's a lot of work that goes into treating the ground in order to prepare it for sod. Moreover, there are no shortcuts to this; it takes time and repeated water treatments. This meant that for this first year, the only stage covered in grass was the main stage. Everything else was still dirt.
The dirt can be an annoyance when so many people are walking around but when the wind kicks up it can downright dangerous. We witnessed a dust devil tear through the grounds and actually lift a canopy straight up into the air. All of this aside, the space is so big and the grass at the main stage was so nice, it didn't take much to imagine the rest of the grounds being covered in the future. This park is about to be one of the most prime spots for outdoor events.
---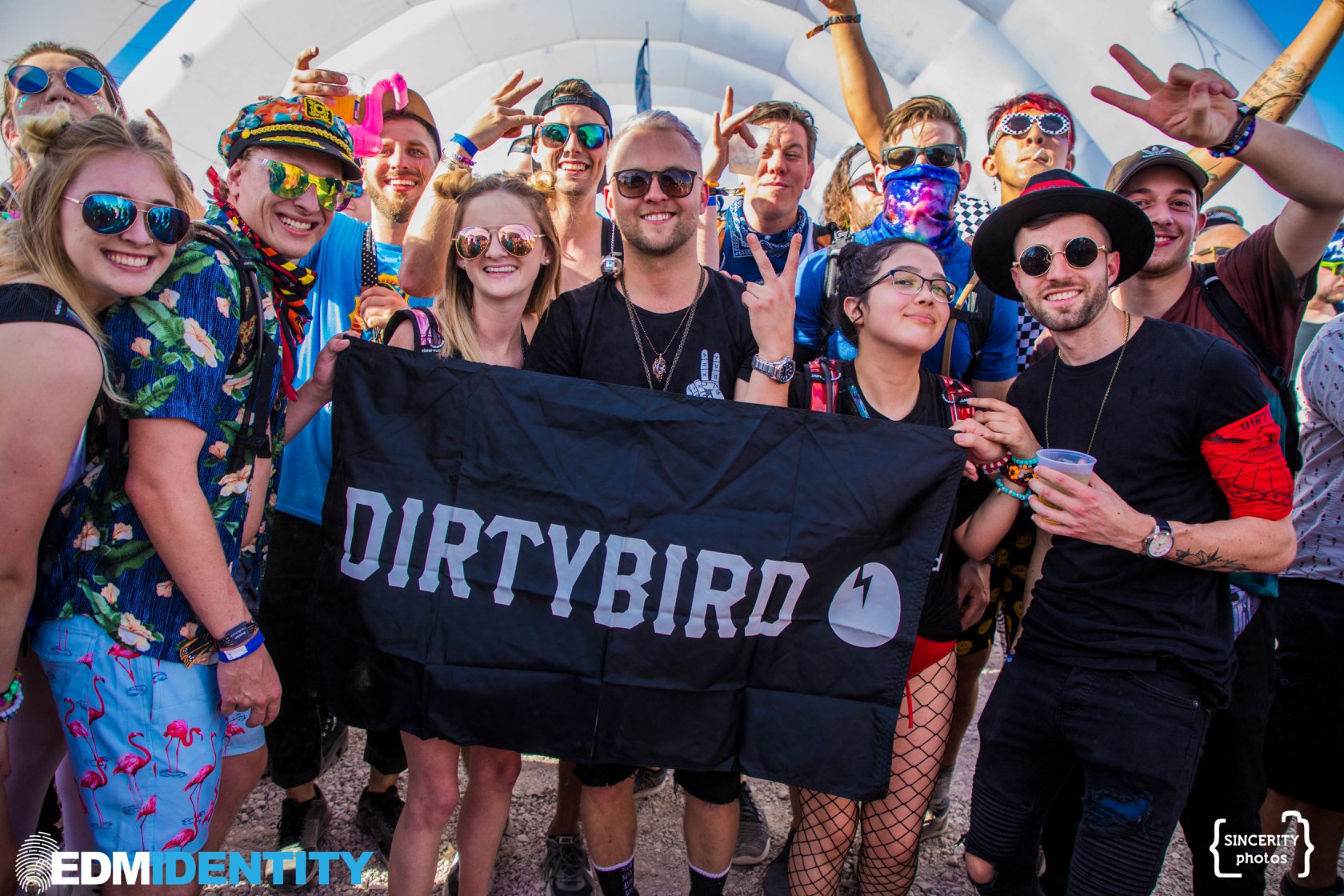 A stronger community means seeing friends from previous events and getting to meet up with them again
On multiple occasions, I've mentioned how Arizona's scene is growing and really developing into a tight-knit community and I think this festival was a prime example of that. Featured in the picture above is a conglomerate of people that I had met at previous events and they all just happened to be at the same set that day.
Jake who I met at BOO! Arizona over a year ago. Connor who I met at Dirtybird West Coast. Zak and Eddie who I met at Dirtybird East Coast after discovering I had taken photos of Zak at Goldrush spinning poi. Noah who I met at Crush Arizona who brought his friend Marisa. Then later I would find Spencer, Bryce, and Zach who I met at Goldrush and Dylan, Courtney, Jesse, and Tyler who I met at Crush AZ but in different years! It's the music that brings us all together and it's not just a coincidence but the vibe we all bring that connects us.
---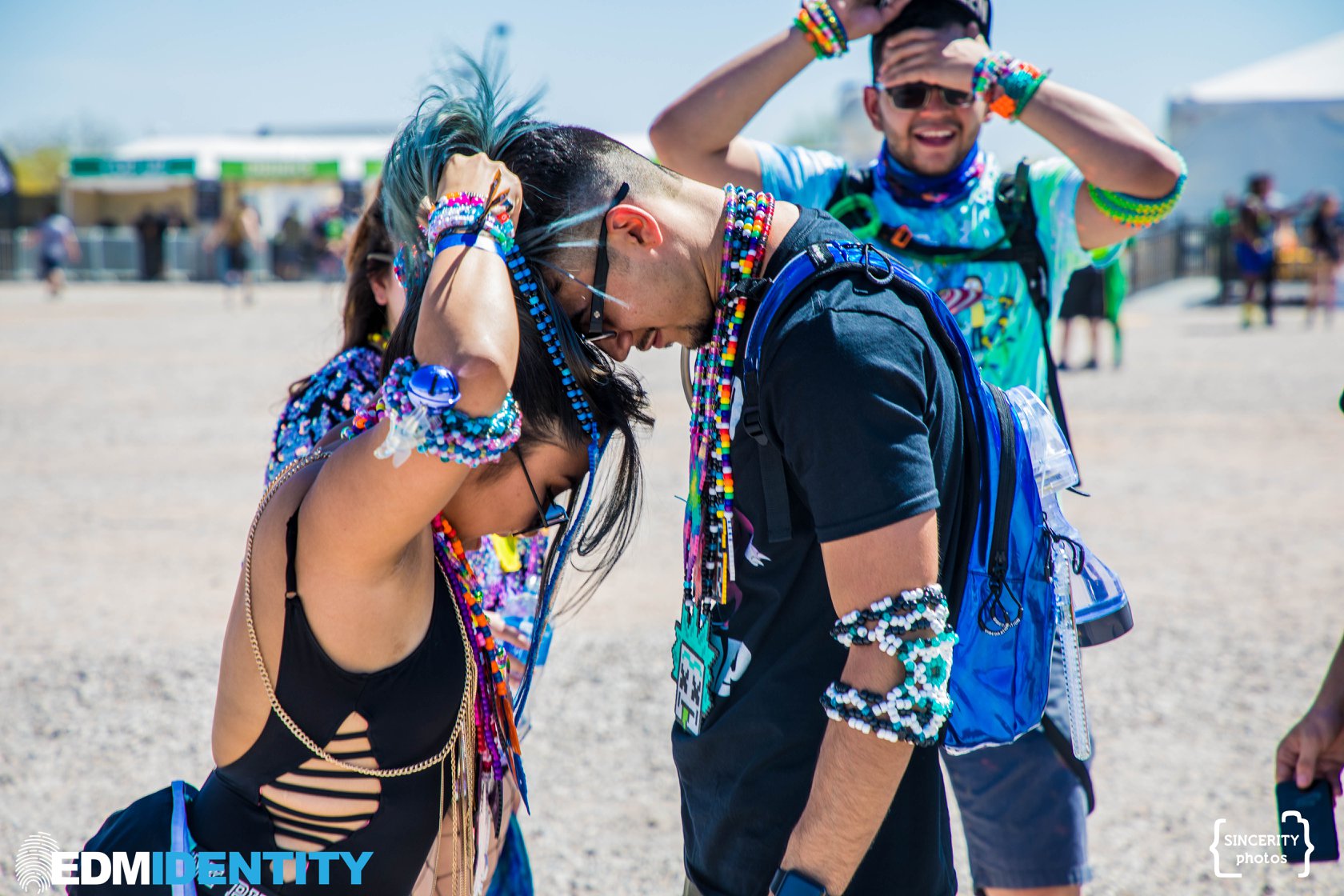 I'm a kandi kid at heart. I can't always wear some because of all the gear I carry, but it was nice to witness some trades.
The camera and Camelbak with extra lenses are hard enough to lug around without adding giant cuffs and perlers to my outfit. This fact is actually a little heartbreaking considering how much I love not just the idea of kandi but what it represents. You always give without the expectation of return. It's important to trade when you can but it's just as important to simply say thank you when someone shares a piece of themselves.
Cuffs, perlers, even singles, they all take time and effort. Someone sat there, possibly dropped it multiple times just to recreate it and created something they are now offering to you. I wasn't wearing any the first day, but by the end of the night, I had gotten three perlers and four pieces even though I had nothing to give back at the time. It wasn't just me; throughout the night I witnessed many trades between strangers that would have just warmed your heart.
---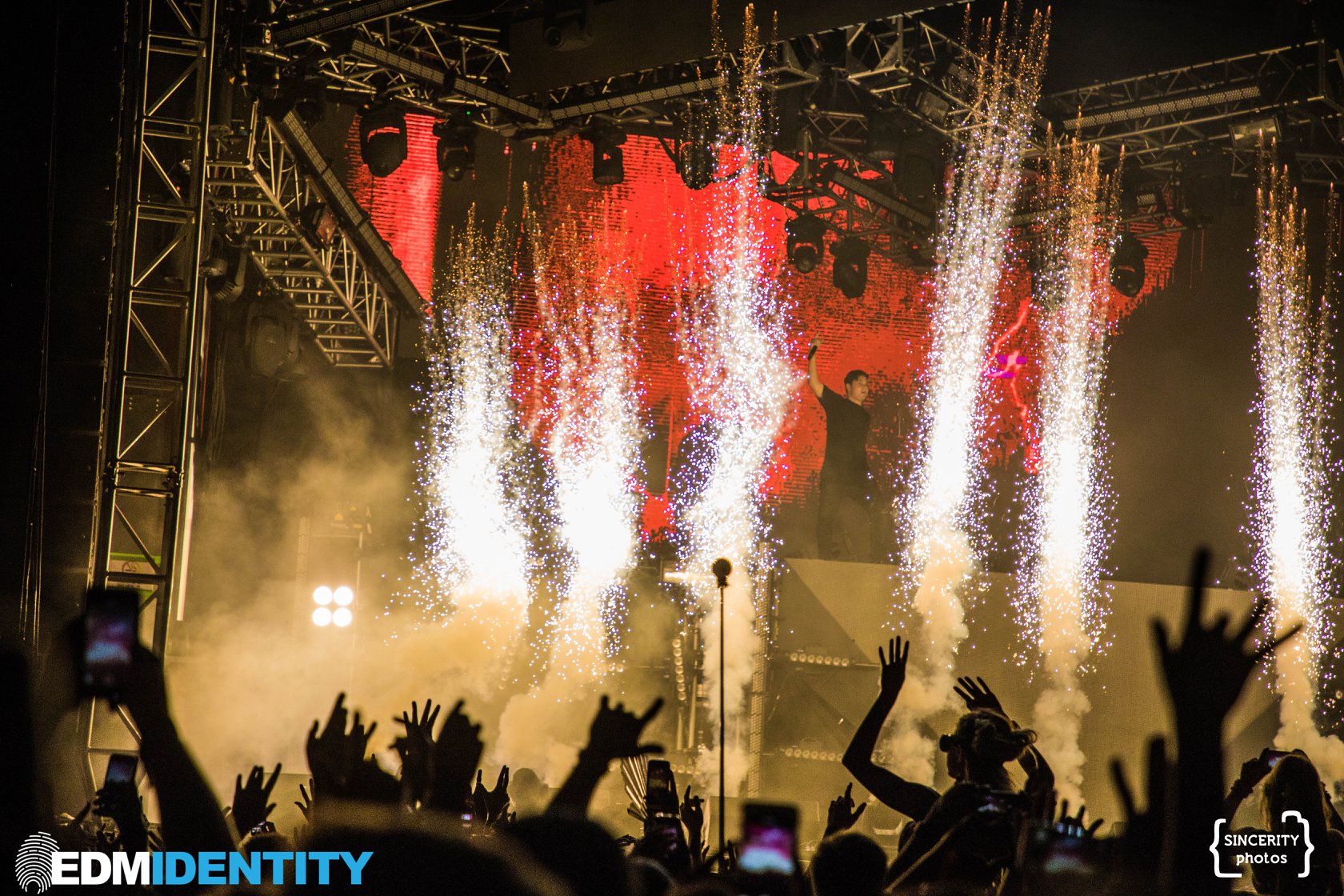 The stages and production fit the theme of the festival and really added a nice aesthetic.
The main stage had a large triangle LED panel, oriented upside down with to panels adding a 3D effect to the top of it, and two panels diagonal on either side. When it was fully lit up it legitimately looked like a mothership. The stages all had lights spaced out and when they were all white facing you, it kind of felt like you might get abducted.
They had lasers and confetti cannons on the two main stages and dancers that looked like they had just walked off an alien spaceship. The overall theme was held exceptionally well and it didn't feel cheesy, it felt like quality. You could tell that they had put thought into not just the stage design but the lighting configuration and overall feel.
Phoenix Lights has continued to surpass my expectations and grow in just the right way. They haven't expanded too quickly and have really been able to capture a solid portion of the community. There's no doubt in my mind they will continue this trend and I can't wait to see you there!
---
Connect with Phoenix Lights on Social Media: