We sat down with Ben Gold to talk Sound Advice, his work with Omnia, his remix of "For the First Time", and more!
---
Since the beginning of his career, Ben Gold has been considered one of the brightest young stars of the trance scene and it's no surprise as the DJ, producer, and sound engineer has been honing his skill since the ripe age of 15. Known for his signature progressions and rapturous multifaceted melodies, his tracks are often perfect for both the dancefloor and intimate settings as they have the ability to have you dancing and simultaneously pondering the wonders of the world.
Through his melodies, Ben Gold has touched many trance fans hearts as he played notable events such as A State of Trance, Tomorrowland, Creamfields, numerous clubs and many more diverse settings. As part of Garth Emery's label, he made numerous strides forward and released several breakthrough singles. From there, he started his Goldrush imprint and in 2014 released the smash hit single "All or Nothing", which went on to be a Beatport chart topper. After his track "I'm In A State Of Trance" was selected as the ASOT 750 anthem back in 2016, it was clear that there was no stopping his rise to the top.
In May of this year, Ben Gold hit a personal accomplishment and released Sound Advice (Chapter One), his debut artist album. Dropping on acclaimed label Armada Music, the album features beautiful alluring vocal tracks, massive collaborations with other artists, and all around solid composition and sound. Today, he's released a remix of Omnia's hit track "For The First Time" for trance family members to soak up. Listen to the remix below and read on as we catch up with Ben Gold to discuss his recent work and more!
Stream Omnia – For The First Time (Ben Gold Remix) on Spotify:
---
You recently remixed Omnia's hit track, "For the First Time", which was released back in 2015. What about this song was begging for the Ben Gold treatment and how did you approach reworking the tune?
To add my production and sound design, and also to treat it with respect. The original will always be a great record. I just hope I've done it justice!
Speaking of Omnia, you collaborated on "The Conquest" and you recently played a b2b set with him at Untold Festival which received wildly positive reactions. How did playing back to back with Omnia give a different feel from collaborating on a track?
Yes we did, one of my favourites from my album Sound Advice. We loved playing Untold Festival, we played only our tunes and remixes in the set. By the time a track gets played live, the producer has listened to it a thousand times, loved it at times, probably hated it at times, lost sleep over it, etc. But all of that is forgotten when you're playing it live at a festival or in a club. We could enjoy it with thousands of other people too.
Your debut artist album is called Sound Advice (Chapter One) and I imagine the Sound Advice piece is a double entendre of sorts. What does the title mean to you and what was your ultimate goal when putting the pieces together and finally releasing such an amazing product?
Yeah, you're right. I wanted to write an album for me, that represented me. When producing singles you want it to rock a dance floor, you need it to rock a dance floor then every DJ will play it. When writing this album, I wasn't thinking dance floor, I wanted the listener to enjoy the album at home, or in the car.  
Something that stood out through multiple tracks in Sound Advice is your penchant for using raw instruments such as the guitar in "There Will Be Angels," the violin in "Stay", and piano in "The Conquest". Why did you ultimately decide to incorporate these sounds into your album?
Live instruments can be heard throughout the album, it was a theme of the album.
How have you coped with the pressures of the music industry, traveling, and all that comes with life as a DJ, as you expressed in your collaboration "Stay" with Roxanne Emery and Sivan? Do you see a light coming from the openness of the discussion on mental health and wellness in the scene today?
Absolutely. If someone breaks their leg, you can see they have broken their leg, it's in a cast and they are on crutches. Far more times than not, Mental Health is invisible. Sufferers are embarrassed or too scared to speak up… this needs to change. I've seen first hand how challenging it is to deal with Mental Health, but as the song says, there is a light. Stay strong, stay with us, and stay alive!
Having played quite a few extended sets this year already in Montreal and Los Angeles, and having played many more throughout your career. How do you prepare for a longer set and how does this preparation compare to that of an hour-long set?
Hour-long sets are relatively easy to prepare and execute. Any extended set (my most is eight hours) is a real task, it starts with the preparation; it needs to be spot on! Six-hour sets are somewhat a regular thing but it doesn't get easier, every crowd and dance floor is different. I split a six-hour set into three and start filling up each folder with music for that time of the night.
I have other folders called "Techy Groovers" – these records don't have a melody/trance breakdown and are perfect for when taking the foot off the gas slightly two or three times in the night. The folders are guides and nothing more. Every extended set I've played has been different.
Over the years you've taken the stage at some of the world's top events such as Tomorrowland, ASOT, and Dreamstate SoCal. Is there a festival that you have not played at that you would like to and why?
EDC Las Vegas Main Stage, because it's massive!
Speaking of Dreamstate SoCal, though the trance scene in the US has always been present, it has been garnering more mainstream attention and growth. What are your thoughts on the current state of the trance scene in the United States?
I've been playing in the US now for seven years and played some career highlight shows, notably a sold-out Governors Island in NYC in 2013. Trance was kicking in the USA then. The bigger shows like Dreamstate and trance stages at EDC are pushing trance for sure. Psy Trance has kinda taken over every festival, America included. I'm looking forward to trance going back to more melodies, less aggression, and more emotion and feels again!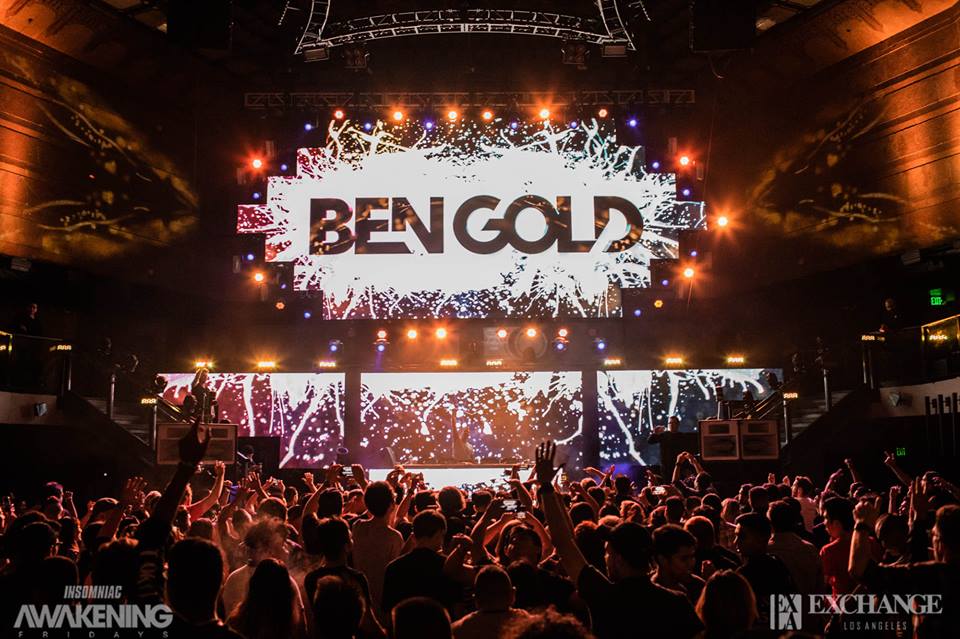 In our recent interview with Ferry Corsten, he shared that although trance is an amazing genre, because it is very divided in terms of sub-genres (hard vs uplifting vs tech etc.) the progression has been limited. What are your thoughts on the progression of trance as a genre?
I would agree with Ferry. I was with him recently and he told me about his Unity project, trance could do with some unity for sure. There are far too many subgenres. If you need to split trance, then progressive, tech, uplifting, and psy surely cover it? It's all trance, just different flavours!
Finally, earlier this year you moved to Amsterdam. What was it about the city that drew you there and what's been your favorite discovery in the city so far?
I really like it here. Touring and studio projects are taking up almost all of my time, but I had my Mom come over for five days a few weeks back. We went on a canal boat tour and visited the red light district. [Laughs] No plans to move back to London just yet, so plenty of time to find new favourite things in the city.
---
Connect With Ben Gold on Social Media:
Facebook | Twitter | Instagram | SoundCloud