Conro brings the funk with the release of his highly anticipated All Eyes On Me EP!
---
Canadian artist Conro is back with an EP that is so good, we guarantee that all eyes are going to be on this rising star after hearing it. After we had the chance to chat with him last year, Conro has been non-stop rise to the top, releasing tracks like his funky take on "September" and "Trippin". Now he's returned yet again, this time with his long-awaited All Eyes On Me EP, out today on Monstercat.
The All Eyes On Me EP takes listeners on an exciting trip through nine tracks that show off some of the best work that Conro has released to date. Known for his addictive lyrics and groovy melodies, this EP is yet another reminder of why he is definitely an artist you want to look out for.
Ever since his decision back in 2015 to "only make music he loved and had a passion for," we've seen a shift in Conro's music that's favored more downtempo, future bass-oriented tracks. This EP demonstrates just how far Conro has come as an artist and really solidifies this new sound as his own.
Make sure to listen to All Eyes On Me on your favorite platform, read on for some of my favorites, and let us know what you think in the comments!
Stream Conro – All Eyes On Me EP on Spotify:
---
Although the entire EP is a thrill to listen to, a few of my new favorites are "Midnight Lights" featuring Ini Oladosu, "All Eyes On Me", and "Fired Up."
"Midnight Lights" stays true to its name from the start. A dreamy track that's brought to life with Ini Oladosu's vibrant rap vocals, this song was clearly made for after-hours listening. Blast this track while driving with the windows rolled down at night to get the full effect of this R&B-infused jam.
"All Eyes On Me" is an exciting ride that kicks in with a unique funk-infused crescendo. Its gradual build-up may tempt you to skip over this gem while first skimming through the album, but trust us when we say that this drop is worth the wait. Complete with a catchy chorus that had us singing along by the end of the song, it's clear why "All Eyes On Me" is the highlighted title track of the EP.
Lastly, "Fired Up" embodies Conro's new sound excellently – blending future bass and electronic with smooth vocals and a groovy, keyboard-laden drop. If Flume and funk got together and made a lovechild, "Fired Up" would be it. Conro's impressive production particularly shines through in this track, as the vocals and melodies complement one another perfectly with neither trying to compete with or distracting from the other.
What was your favorite track from the release? Let us know in the comments!
---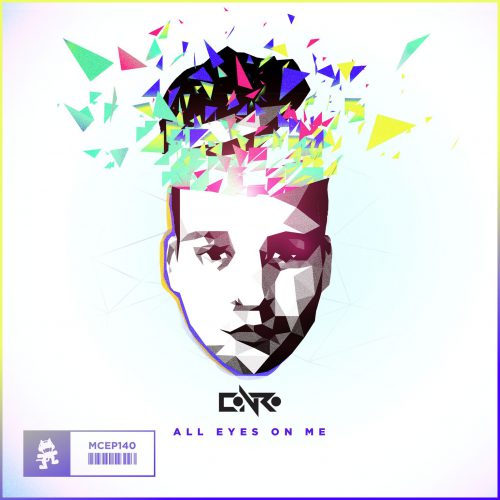 Conro – All Eyes On Me EP – Tracklist:
The Chase
All Eyes On Me
Take Me There
Midnight Lights (feat. Ini Oladosu)
Trippin
Fired Up
Kick It
Me
The Roaming Road
---
Connect with Conro on Social Media:
Website | Facebook | Twitter | Instagram | SoundCloud