Freedom Rave Wear is back with one of their latest creations, the Juicy Collection!
---
The weather is finally warming up and festival season is in full swing. You've got your tickets, your flights planned, camping supplies bought or hotels booked — but what are you wearing? Freedom Rave Wear is here to make that process easier for us and a lot more fun with the release of their Juicy Collection.
After the recent drop of their Marble Collection, we couldn't wait to see what else this fashionable rave brand has to offer. Like all of their collections, every rave babe will find their perfect festival fit in the Juicy Collection!
In contrast to the monochromatic Marble Collection, the Juicy Collection is filled with iridescent and holographic pieces.
With appealing item names like "Passionfruit" and "Starfruit", you're not going to be able to resist these sensational pieces. The line has a price range of $10-85, with leg ties being the least expensive item and a magical sequin skirt being the priciest. With low-waisted and high-waisted bottoms available and a various style of tops, the Juicy Collection has something for everyone!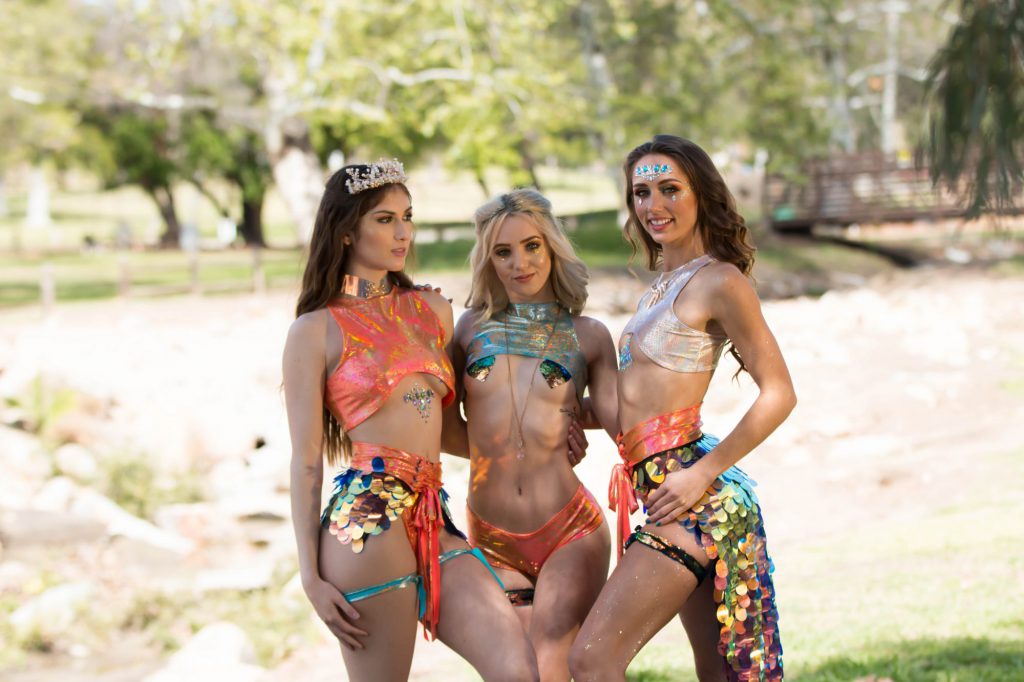 Featuring oil-slick snake patterns in several scrumptious shades, the Juicy Collection is Freedom Rave Wear's tastiest to date. From the "Baelian Sleeves" that'll keep your arms warmed up while keeping you looking cute, to strappy bralettes and crop tops showing off some tasteful underboob, this collection has everything we could ever want.
If you're looking to show off some buns in the sun, check out their high-waisted Brazilian bikini bottoms. Looking to cover up more? No worries — the Juicy Collection offers a delectable array of booty shorts that'll keep the goods secured and looking good.
The Juicy Collection is available through their website now, so make sure to check it out and snag your next favorite festival piece before it's too late.
Don't forget to use the code EDMID10 for a 10% discount on your next order!
The Juicy Collection:
---
Connect with Freedom Rave Wear on Social Media: