Combining their own unique elements, John O'Callaghan and Cold Blue create a trance-packed mix-comp labeled Subculture.
---
What happens when you combine elements from the wheelhouse of two established artist? The answer comes in the form of Subculture, a twenty-nine track mix-comp dreamt up and brought to fruition by trance guru John O'Callaghan and 2017 breakout artist Cold Blue!
Highlighting a monstrous nineteen original productions, John O'Callaghan and Cold Blue have dug deep to create a slew of trance delicacies that hold true to their own unique character. But, it doesn't stop there. Nodding to the excellence of Subculture greats such as Giuseppe Ottaviani, Temple One, and Craig Connelly, as well as delivering trance-tastic offerings from the likes of David Forbes, Sied van Riel, Liam Wilson, and Alex Di Stefano, Subculture is everything we had hoped for and so much more.
Tune in to the compilation on Spotify below and read on for my full review of this epic compilation from these two masterful artists in the trance scene!
Stream Subculture by John O'Callaghan & Cold Blue on Spotify:
---
To kick things off, John O'Callaghan lifts us straight up into the heavens with an uplifting build that is featured gloriously throughout the first four tracks.
These include two originals and two masterful productions from trance aficionado's Liam Wilson and Temple One. Representing the exact flavor that envelops the soul throughout John O'Callaghan's live sets, the direction of Subculture becomes crystal clear right out of the gate.
By the time "Out Of Nowhere", remixed by Giuseppe Ottaviani and featuring the sweet vocal stylings of Josie, is reached, peaceful solace is found as the uplift guides the journey. This is the first of many incredible standout tracks that set the bar high and reminds us how the trance genre provides a unique gateway to dimensions unseen.
Prepped and ready to fly even higher into the great beyond, Temple One's "Encounter" and Activa's "Meridian" take on an ethereal tone that prepares listeners for a drop into the dark realm laid out by Craig Connelly on "Lost Without You". Flawlessly playing off each track that comes before, Subculture has hit its stride before being anywhere close to halfway through the album.
One after another, John O'Callaghan hits the nail on the head as he chooses tracks from the brilliant minds of Sied Van Riel on "Hold Me Close" and Giuseppe Ottaviani's "Till The Sunrise", reminding listeners how each unique rhythm can light up the night.
As the latter portion of Subculture part one is reached, JOC slams on the gas peddle with a classic meets modern day trance vibe on "Next Stop Muddy Waters".
It is here that the outer reaches of the galaxy are hit as "Our Destiny" plays with a little help from Stine Grove. As the melody simmers, listeners are pulled back to earth with "Requiem For an Angel", closing out the first part of the mix-comp like a cool breeze on a hot summer day.
Cold Blue steps in with a flawless intro complimenting the divine character of Subculture.
If you didn't know who Cold Blue was before, there is certainly no denying him after the man from Mainz takes over Subculture with a raw dish of originals and remixes alike. To get the party started, Cold Blue balances dark power with fluttering melodies, finding gorgeous consistency as listeners move from "The Wave" all the way through "A New Spirit".
"Speed Of Life" marks a key moment in which the peak hours will spark to life, inspiring all who listen to reach their hands high to the heavens in celebration of the sounds that speak straight to our soul. Playing off of the same energy, "Learning To Live" adds yet another layer of melodic trance insanity as the pinnacle of Subculture is reached, and there is a moment when all stress fades away and nothing but the gorgeous melody remains.
Just when you think you can't fly any higher, "The Clash" comes crashing in and in an instant, we are locked in for a gritty ride into the dark side. Playing off of the gritty synth structure laid out by "The Clash", "On the Outside" takes us one step further into the rabbit hole. This, in my opinion, may just be the number one stand out track of the lot.
By now, it is time for a breather and Cold Blue helps to pull listeners out from the reaches of the underworld with his remix of Jeff Rona's "Like Water". By the time Alex Di Stefano's "Never Back Down" comes on, remixed by Cold Blue, listeners are delivered back to the ethereal wonder that was laid out early with "Encounter" and "Meridian".
Alas, it is time to journey back home and leave the stars in the rearview mirror with Cold Blue's remix of "Shadows", a David Forbes uplifting masterclass that has already seen some major airplay at events spanning the globe. Ending on a high note with the energy soaked sounds of "Once In A Time", my friends, you have just experienced a true spiritual awakening through sound!
What is your favorite track from Subculture? Let us know in the comments!
---
Subculture mixed by John O'Callaghan & Cold Blue Tracklist:
Mix 1 – John O'Callaghan
John O'Callaghan – "Permutations" (Intro Mix)
Liam Wilson – "Always With Me"
Temple One featuring Deidre McLaughlin – "Reaching for A Dream'
John O'Callaghan – "Choice of the Angels'
John O'Callaghan featuring Josie – "Out Of Nowhere" (Giuseppe Ottaviani Remix)
Temple One – "Encounter"
Activa – "Meridian"
Craig Connelly featuring Kate Miles – "Lost Without You"
Craig Connelly – "A Reality"
Temple One – "Sun After Rain"
Sied van Riel featuring Natalie Gioia – "Hold Me Close"
Giuseppe Ottaviani – "Till The Sunrise"
John O'Callaghan – "Next Stop Muddy Waters"
John O'Callaghan & Stine Grove – "Our Destiny"
John O'Callaghan – "Requiem For An Angel"
Mix 2 – Cold Blue
Cold Blue – "Before We Leave" (Intro Mix)
Cold Blue – "The Wave"
Lowland – "We've Been Here Before" (Cold Blue Remix)
Cold Blue – "A New Spirit"
Cold Blue – "Speed Of Life"
Cold Blue – "Daylights"
Cold Blue – "Learning To Live"
Cold Blue – "The Clash"
Cold Blue – "On The Outside" (Original Mix)
Jeff Rona – "Like Water" (Cold Blue Remix)
Cold Blue – "Before We Leave"
Alex Di Stefano – "Never Back Down" (Cold Blue Remix)
David Forbes featuring Emma Gillespie – "Shadows" (Cold Blue Remix)
Cold Blue – "Once In Time" (Original Mix)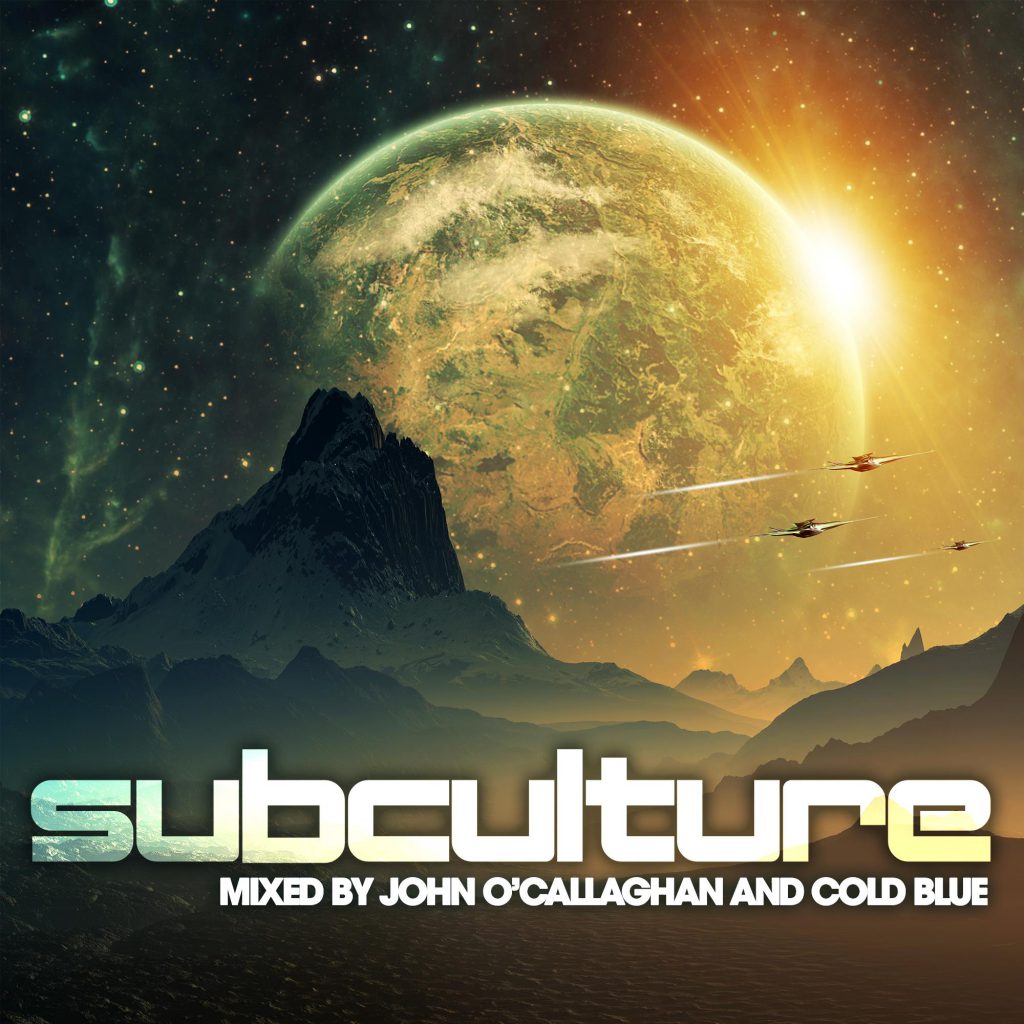 ---
Connect with John O'Callaghan on Social Media:
Website | Facebook | Twitter | SoundCloud
Connect With Cold Blue on Social Media: