Welcome to The Landing, EDM Identity's weekly post highlighting fresh tracks you may have missed!
---
Since the introduction of streaming sites and mediums like Bandcamp available for artists to release on, new music is hitting us faster than ever and the abundance of releases can almost be overwhelming. We know that it is a difficult task to keep up with every artist, so we're here to assist you with some gems that "land" in our inboxes. In every edition of The Landing, we intend to highlight some tracks that you may have missed, or perhaps shine a light on new music for you to fall in love with.
This week's edition of The Landing features fresh tracks from Damian Lazarus, EVAN GIIA, Rusko, Louis The Child, ZHU & Tame Impala, Julia Saori, DMVU, Toby Green, & SOFI TUKKER!
The Landing || March 4 – 10, 2018
---

Damian Lazarus & The Ancient Moons gives us "Five Moons" with Chela!
Damian Lazarus – Facebook | Twitter | SoundCloud
Bringing his Ancient Moons project back to the forefront for this release, Damian Lazarus has left us seriously impressed with "Five Moons". Working with Chela on the tune, Damian Lazarus and his band lead us into a dreamier side of techno that we can't wait to see live.
Having resurfaced last year after a brief hiatus, this tune is evident that big things are coming from Damian Lazarus and The Ancient Moons in the near future. Stream the track on Spotify below and let us know what your thoughts are on it in the comments!
---

EVAN GIIA "WESTWORLD" leaves us absolutely stunned!
EVAN GIIA – Facebook | Twitter | SoundCloud
A newcomer to ODESZA's Foreign Family Collective, EVAN GIIA has already made our jaws drop to the floor with her recently released "WESTWORLD". Winning the praise of the label-bosses on the tune, this sensual track screams spring and summertime vibes as its bouncy beat infects your ears as you listen.
Released alongside the track is a music video that features a dance party in the desert Watch the music video for "WESTWORLD" below and let us know what your thoughts are on the track in the comments!
---

Rusko is back and better than ever with the release of "Hot"
Rusko – Facebook | Twitter | SoundCloud
UK dubstep extraordinaire Christopher Mercer, better know as Rusko, is back in the mix with his new release, "Hot", on Circus Records.  The track is the epitome of Rusko's signature sound: grimy and glitchy with a hint of maniacal vocals brought together with masterful audio production.
"Hot" is a prelude to a five-track EP that will be released on Circus Records later this year.  Circus Records founder Doctor P had this to say about bringing Rusko into the fold: "Rusko is almost entirely responsible for getting me into dubstep, so it's insanely cool to be able to get a Rusko release on Circus!."
Labelmate and longtime UK dubstep artist Flux Pavilion went on to say that "without Rusko there wouldn't even be a Circus Records to release this track. Even that doesn't adequately describe how we feel about this release. "Hot" is Rusko and Rusko is "Hot"."
---

Louis The Child finally gives us another banger – "Shake Something" with Joey Purp!
Louis The Child – Facebook | Twitter | SoundCloud
Joey Purp – Facebook | Twitter | SoundCloud
While I love the feel-good beats that Louis The Child is known for, I really get down with their crazier side as well. For the first time since their fire remix of "Blasé," the duo has gone a little deeper with "Shake Something," another track that will without a doubt heat any party up.
I knew I was in for a treat when the track started off with a deep, heavy beat, soon accompanied by a fire verse from Joey Purp. Louis The Child expertly meshed together a powerful hip-hop beat and a captivating future bass drop, creating an addicting track you won't wanna turn off. Joey Purp is absolutely flawless in "Shake Something" as well, perfect for the vibe of the track. Major props to the boys on this one – love the direction they're going in!
---

ZHU & Tame Impala deliver a creative collab that defies expectations
ZHU – Facebook | Twitter | SoundCloud
Tame Impala – Facebook | Twitter | SoundCloud
Tame Impala are kings of modern psych rock, and subtlety is not their thing. The band's tracks are almost always awash in reverb, buzz, pedals, and synths. When I heard their team up with ZHU announced, I pictured their psych-frenzy set to a ZHU-ish backbeat.
Hearing this track for the first time dissolved those expectations in the most delicious way possible. Restraint is the theme of "My Life," leaving the track spacious, focused, and most of all, groovy. Tame Impala contributes a dreamy vocal with their trademark reverb and a delightfully wacky trumpet solo. The overall effect is a mesmerizing, special collaboration.
---

Julia Saori impresses with fresh track "Quantum"!
Julia Saori – Facebook | Twitter | SoundCloud
Bringing some chillout beats straight to your eardrums is EDMID Team Member Julia Saori. Having not released new music in nearly a year, her return to producing in the studio has given us a solid tune that we can't get enough of. Full of chillout, ambient vibes it is the perfect tune for those late night sessions or while vibing out with friends.
Listen to the tune below and download the track for free to add it to your own playlists!
---

DMVU Goliath Track Goes Here
DMVU – Facebook | Twitter | SoundCloud
Hailing from one of the bass capitals in North America, Denver, DMVU has been growing consistently as an artist at an exponential rate. Over the past year, he's seen releases on labels ranging from Encrypted Audio to Circus. Now, he has dropped another tune on Circus that will surely have you feeling the bass, "Goliath".
Listen to DMVU's fourth release on the label below and get ready for him to dominate the landscape in 2018!
---

Toby Green Releases "Beyond Mars" on DIM MAK!
Toby Green – Facebook | Twitter | SoundCloud
Making some serious waves from his studio, fresh artist Toby Green has brought another solid track to jam out to with the release of "Beyond Mars". Spacey in nearly every capacity, with its sick house vibes. Working with UK-based MC Kriss Kiss to put a finishing touch on the track solidified its place as a tune you should definitely be adding to your playlist today.
---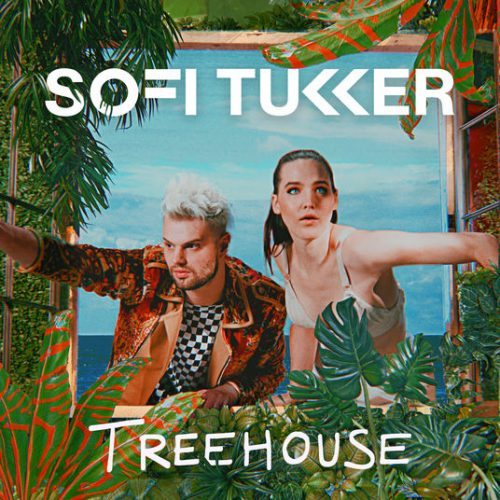 SOFI TUKKER release the first single from their upcoming debut album, Treehouse!
SOFI TUKKER – Facebook | Twitter | SoundCloud
One of the things I admire most about SOFI TUKKER is their ability to incorporate live elements into their music and "Baby I'm A Queen" is a perfect example. The track begins with Sophie's distinguished vocals accompanied by a progressive guitar riff that leads straight into an experimental build and bouncy drop. If this is any indication of what the album will sound like I cannot wait for the full release.
Check out our interview with the New York-based duo and be sure to catch them out at an upcoming show or festival. They will be playing at Lightning in a Bottle at the end of May!