Craig Connelly Talks One Second Closer, Higher Forces Records, Garuda, & More!
---
Craig Connelly is becoming a dynamic player in the trance scene. The former Garuda A&R is responsible for producing at least eleven Beatport Trance chart-topping singles including the mega-hit "Black Hole," featuring Christina Novelli. Now, Connelly is headed on a new adventure. The UK DJ and producer is gearing up to release his debut album, One Second Closer and is in complete charge of his new podcast, Higher Forces Radio. Check out what he has to say about his new album and new endeavors below!
Pre-order One Second Closer HERE, along with the release of lead single "How Can I," an ethereal progressive tune featuring Jessica Lawrence.
Get a taste for One Second Closer with this medley of samples on SoundCloud:
https://soundcloud.com/craigconnelly/one-second-closer-medley-1
---
In the past, you worked heavily with Gareth Emery and Garuda. What did you learn from this partnership that you would apply to your new endeavors?
I learned pretty much everything I know today in terms of making a big record and also how to create a career. Before meeting Gareth & my time at Garuda I had decent ideas for tracks and a good understanding of engineering but really nothing that was worth releasing. Once I spent time working alongside Gareth I could start to see what areas of my music I needed to improve, I learned the difference between a track and a hit. Also getting a look into the business side of someone's career helped me see how to create real success in music, how and when to release music, dealing with other professionals. So yea my time at Garuda was invaluable to where my life is right now launching my own record label and album.
As the head of Higher Forces Records, what type of sound are you looking for from new artists?
EVERYTHING. You probably hear this a lot from label A&R's but honestly, we are just looking for great music that I will want to play out in my DJ sets and also music that connects to youth culture. To get a good idea of the sounds artists could listen to the first Higher Forces Radio show which dropped this week. We will sign and release anything from 120BPM progressive music all the way through to 140BPM uplifting Trance. We really don't care what you try to make, what BPM or style, as long as we all believe in it.
You recently ended your radio show, Decibels, and began a new radio show Higher Forces Radio. Congratulations! What influenced you to start anew and what makes Higher Forces different from Decibels?
Midway through 2016, I made some choices which ultimately led me to start Higher Forces as a business and increase my profile within Trance. In doing so I didn't want any areas of my business to just 'tick along' so in scrapping Decibels Radio we were able to create a new exciting radio show and tie it in with the Higher Forces Record label. It felt good to create something fresh and exciting that people can be a part of. Since I started DBR I've learned a lot more about the composition of a good show and we've taken that knowledge and applied it here.
What were your thoughts when multiple fans assumed that Gareth Emery and Standerwick's "Saving Light" was a track you produced?
Haha, to be honest, I don't know why that became such a thing, I openly came out and said it wasn't mine several times on my social media since the track was debuted last year but sometimes you just can't shake off a track ID. It's funny because at the time I was writing my album so was having a quiet period myself which probably didn't help to quash the rumours. It's an exceptional record I've been supporting heavily, and also for a good cause so what matters most is the end result really.
As someone who is considered to be a consistent trance artist, you've experimented with different sounds but never really strayed from the trance sound. What about trance resonates with you?
For me it has never been a passing phase, I feel like Trance is such a big part of my life since I was 13 that it would be hard to imagine my life without making and playing Trance. I haven't just got into Trance because it was cool or recently relevant. I have changed my sound quite a bit since I started releasing records back in 2011, although there are influences of those early tracks on the album. The sound I'm making now is uplifting and vocal Trance which looking back at my favourite records since I started my collected has been the most dominant sound, I feel really settled musically since finishing the album. The melody, chords, and vocals are what resonate most with me. I like the Techy type tracks but they never grip me as much as a stone melody and vocal do–I'm all about the songs behind the music.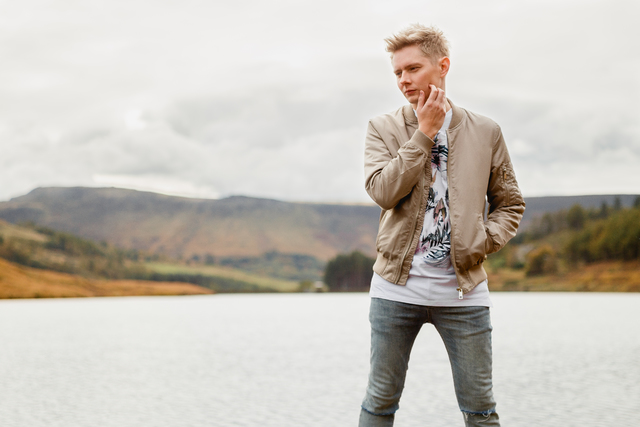 You've made some incredible and notable remixes such as Armin van Buuren's "Orbion" and Gareth Emery's "Far From Home." How do you determine which tracks you would like to remix?
The two you mentioned came about for different reasons really. I decided to make an "Orbion" remix just for myself and my sets because it's one of my favourite Armin records. With "Far From Home" Gareth asked me if I'd like to remix something from his album when I was helping the Armada boys on the album project and "Far From Home" just resonated with me the most. I always try to gravitate towards tracks that I like the most but also see something that isn't there, this is how I approach my remixes. If I can bring something new to the original idea then I usually enjoy the process and create a good remix, I don't just remake an original in my sound set, always try to push for more than that.
What is the story behind the title of your debut album, One Second Closer?
I like to leave this title open to my listeners' interpretation rather than insisting what it is about. The journey on the album is as much about the listeners' experience as it is mine creating it, so my listeners can define One Second Closer however they like. Personally, I experience it as my journey from where I was to where I want to go, the passing of time, and also my journey to ultimately the end of my days where I believe I'll see my father again. We're all on a limited timeline and our time can be up in a heartbeat so we should spend every day doing what we absolutely love, keeping the end in the back of your mind helps you enjoy the present.
This is coming from someone who has spent their life worrying unnecessarily which has escalated at times to almost depression levels, but when I lost my dad it all just hit home that what I was worrying about just wasn't worth it at all. I try to keep this in mind daily but sometimes I slip back into my old worry habits, One Second Closer as an album project and a title/experience reminds me to stay present in the moment. If you were looking for a deep answer, there you go… haha.
The journey on the album is as much about the listeners' experience as it is mine creating it, so my listeners can define One Second Closer however they like.
– Craig Connelly
Are there any stories that go with the tracks on One Second Closer that you'd like to share?
There are so many stories I could probably write a book about them. One thing I'm really proud of is the lyrical content on the album is I believe really high quality, no "10-a-penny off-the-shelf" lyrics. All my co-writers excelled themselves in terms of storytelling with authenticity and integrity. I don't believe there's a single track on the album which doesn't draw you into a sense of real meaning and human experience. There are themes of heartbreak and difficult relationships which I believe most of us can relate too, but I don't think they've been handled in the generic 'I love you, you love someone else' way we hear in most contemporary music.
Jessica Lawrence really excelled in this area on "How Can I" and "Stay" of which are both heart-wrenching insights into whether or not to stay in a relationship which is ultimately hurting you. Kat Marsh did an amazing job of creating "Light The Way" which is a positive love song which remains classy and not cheesy, which is often a big ask for most lyricists. One other notable mention was Renny Carroll who wrote "Elevate" and "We Are" with me. "Elevate" is an incredible story of revolution and community which in the divisive times we live in should be an anthem sang from the rooftops. I honestly don't think I've heard another story like this on a Trance record before, brace yourselves for awakening. Of course, I am proud of all the vocals on the album but these are the ones which really pushed the writers.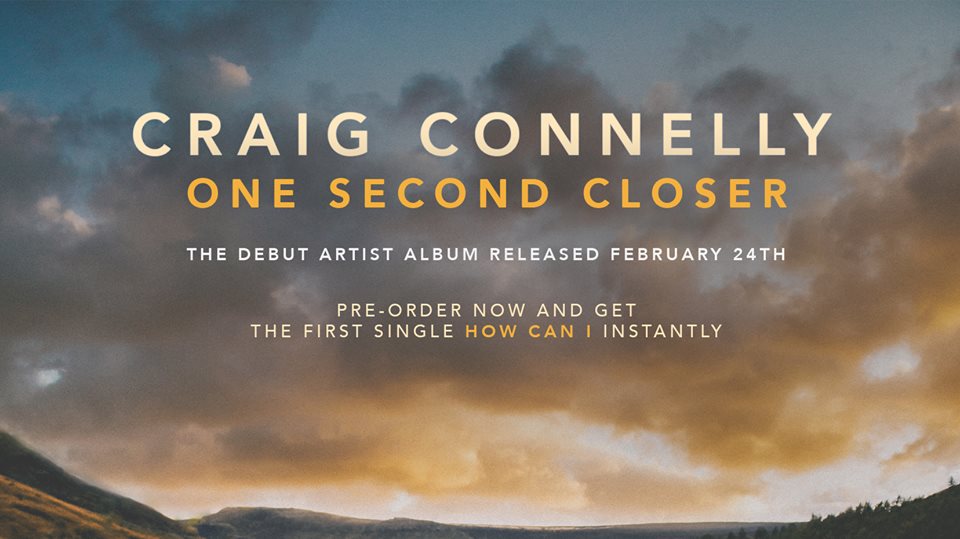 Your girlfriend Ally is also a DJ. What are some positives of dating someone in the business?
It's great that she understands everything I do and also helps me decide on everything from what my branding should look like to the sound of my latest track. Having a second opinion from someone you talk to daily is amazing, she's on my wavelength and is super supportive. She has her own sound too and like me just isn't drawn into the latest fads or trends and not afraid to talk about those either. Can't wait to see what her journey holds for her next and help her along the way.
You previously played at Space Miami during Winter Music Conference in 2012 then returned to Space in 2013. You don't typically play in the US often, but can we expect you back anytime soon?
We are looking at One Second Closer tour dates all over the world now and I'm sure to be back in the US and Canada this year.
Who are some artists, not on Garuda, that you would recommend we watch out for?
Will Rees, James Cottle, and Dan Dobson should make big impacts in 2017.
---
Connect with Craig Connelly on Social Media:
Website | Facebook | Twitter | SoundCloud | Instagram