Welcome to The Landing, EDM Identity's weekly post highlighting fresh tracks you may have missed!
---
Since the introduction of streaming sites and mediums like Bandcamp available for artists to release on, new music is hitting us faster than ever and the abundance of releases can almost be overwhelming. We know that it is a difficult task to keep up with every artist, so we're here to assist you with some gems that "land" in our inboxes. In every edition of The Landing, we intend to highlight some tracks that you may have missed, or perhaps shine a light on new music for you to fall in love with.
This week's edition of The Landing features fresh tracks from WeareD, Birocratic, JLeon x Kowta, German Brigante, ANZU, AFSHeeN, CID, Läzro & Travis Gibb, Julian Jordan, Wuki, & Deorro!
The Landing || January 21-27, 2018
---

Sleeveless Records drops another smooth banger from JLEON and Kowta on Fresh Dub Fridays!
JLEON – Facebook | SoundCloud
KOWTA – Facebook | Twitter | SoundCloud
In a heavy edition of Sleeveless Records' release series Fresh Dub Fridays, Sleeveless Warriors JLEON and Kowta brought the heat with a brand new collab.
"Upper Levels" is a gnarly, metal-infused, industrial-inspired heavy bass track, that brings the best of both worlds. Kowta's deep, mischievous trap, and JLEON's contained-chaotic glitch, all with a divinely heavy west coast essence wrapped in a crunchy hard rock shell.
Keep an eye out for more savory releases on Fresh Dub Fridays from Sleeveless Records!
---

Dirtybird Records first release of the year is a tech house sizzler by Spain's own German Brigante!
German Brigante – Facebook | Twitter | SoundCloud
Having made his campout debut in 2016, German Brigante is no stranger to the Dirtybird Record family.  To kick off the 2018 campaign, they've released his track, "Keep Up", as part of a new EP titled "The Opposite".  The track features some seriously heavy bass lines mixed with melodic vibes, quirky effects, and catchy lyrics that will have you groovin' and shakin' all night long.
I can't wait to hear this track played out on a proper sound system; who knows, maybe we'll get a proper introduction to it at East Coast Campout?! Regardless, this track bodes well as the opening salvo for Dirtybird Records in the coming year.
---

Do we wear it, or should we get weird in this Progressive Trance gem, "Through The Universe?
WeareD –  SoundCloud
So, artist alias aside, there is not a whole lot of weirdness in the beauty of "Through The Universe."  Released last week on Suanda Progressive, the tune features a bright mood with beautifully simple plucks.  The melody lines capture both energy and emotion with subtle ease.
There's just some beauty in this track I've never been able to put my finger on – the minor key, the chord progression, or the departure of the expected from the artist.  Whatever it is, I find it stunning and worth the grab! Snatch a copy via your favorite outlets now! – MyStro
---

So "Extra Fresh" it is warm from the press still!
Birocratic – Website | Facebook | SoundCloud
Back in stellar form is the beat producer Briocratic with "Extra Fresh". Known for blending Downtempo motifs with Hip Hop beat styles, Birocratic is a staple feature on numerous compilations from ChillHop Records as well as finding a Creative Commons home on YouTube for features in videos by the likes of Casey Niestat.
His first track of 2018 brings the beauty of uplifting Funk to his signature style from the streets of New York.  It may be produced in a bedroom but the cut up vocals (reminiscent of works by the likes of Pogo), the synth licks throughout, and the up-tempo groove all work so well to brighten your day.
If you dig yourself a copy, add it to your library by supporting Biro here. Summer may be riding in early if he keeps this up!
---

In preparation for ANZU's forthcoming EP Without Love Vol. 1, the boys offer up a little taste with "(When I Was) Loving You"!
ANZU – Facebook | Twitter | SoundCloud
Hailing from Edmonton, Alberta, Canada, ANZU has been growing a name for themselves in the disco, electro, and synth-pop industry delivering dance floor worthy beats that inspire a full-on dance celebration. Come Valentine's day ANZU has something very special in store, as they have collected a series of new material, developing what will be the very first installment of Without Love Vol. 1 EP. But, fortunately, we don't have to wait any longer for a taste of what's in store!
With a concept built around mixed samples and live instrumentation, "(When I Was) Loving You" highlights ANZU's unique evolution of sound as it marks their very first experiment with microsampling. Building the track from short unrecognizable samples, this fresh new challenge was faced head-on resulting in a feel-good party track that will inspire you to get off the couch and dance like nothing else matters!
---

CID is back with his first single of 2018 and he missed us!
CID – Facebook | Twitter | SoundCloud
If you were missing music from CID you'll be excited about this new one. "I Miss You" is the New York-based producer's first single of 2018 and it's everything we've come to love about CID. The track begins with emotional vocals that give the track a more feelsy vibe, especially with the accompanying lyrics. It transitions to a mellow bouncy drop and if this is any indication of what we can expect from CID this year I am stoked! Check out the interview we did with CID at last year's Life is Beautiful!
---

AFSHeeN + Rebecca Ferguson Release Striking Acoustic Edition of 'Uncrazy'
AFSHeeN – Facebook | Twitter | SoundCloud
Rebecca Ferguson –  Facebook | Twitter
When I first heard "Uncrazy" a few weeks back, I absolutely fell in love with both AFSHeeN's melody and Rebecca Ferguson's hauntingly beautiful voice. The track has gone on to be immensely successful across various platforms racking up well over 4 million streams.
Once I heard that the duo dropped an acoustic version, I had high hopes. I'm happy to share that I was not disappointed. This version is completely stripped down and allows Ferguson's powerful vocals to absolutely shine alongside AFSHeen's piano accompaniment.  This beautifully and emotional version of the track is released via Dirty Soul & Be Yourself Music and is available now on multiple platforms.
---

Läzro & Travis Gibb collab with Kyra B on the infectious tune "Take Me Home"!
Läzro – Facebook | Twitter | SoundCloud
Travis Gibb – Facebook | SoundCloud
Out now on Neurodisc Records, this fresh track from Läzro and Travis Gibb is definitely bringing those summertime vibes to the cold winter blues we've all been experiencing. Based out of Miami, the duo has honed their talents with some legendary artists, as Läzro has worked in the industry for years and Travis Gibb is the son of Bee Gees member Barry Gibb.
Now they've combined forces on this fresh tune "Take Me Home" with vocals provided by the stunning Kyra B. We can't wait to see what is in store from this duo in the future, so make sure to tune in below and let us know your thoughts on the track in the comments!
---

Julian Jordan releases "Ghost" on GOLDKID Records!
Julian Jordan – Facebook | Twitter | SoundCloud
We've been waiting for a new Big Room House tune to shuffle the night away to from Julian Jordan, and he has surely delivered on the massive release "Ghost". Out now on his label GOLDKID Records, this track is a dancefloor smasher that blends different elements of Bass House and Big Room for an epic experience.
Perfect for any mainstage or playlist to get you hyped up, expect "Ghost" to get played out at festivals and of course all over Miami this upcoming edition of Music Week.
---

Wuki delivers a bass-fueled remix of "Coco" just in time for the weekend!
Wuki – Facebook | Twitter | SoundCloud
The ever-talented Wuki has put his spin on Black Caviar's track "Coco" and we can't get enough of it. The upbeat remix blends all the best of the original tune while giving the vocals from u.n.i a proper service as well.
Perfect to keep the energy going during some bass house sets, expect to hear this track get played out in clubs all over as crowds will be eating it up as they groove out on the dancefloor. If this is any indication to the new heights Wuki will be heading to this year, we can't wait to see what is in store for him going forward.
This bass-fueled remix is out now on Casablanca Records, steam it today and get down and dirty!
---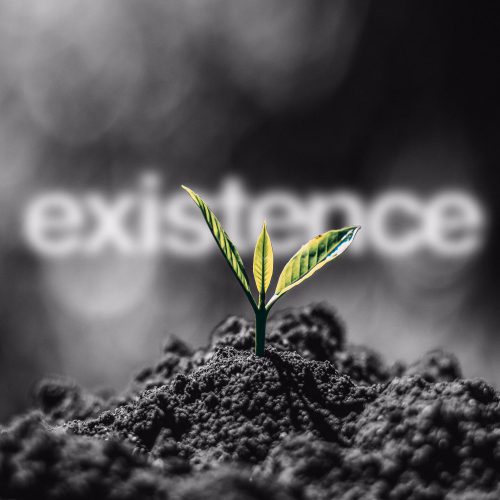 Deorro questions our "Existence" with this fresh banger!
Deorro – Facebook | Twitter | SoundCloud
We've been waiting for a new track from the Panda Funk boss, and Deorro's latest tune "Existence" is proving our patience worth it. Riding high off his 2017 album Good Evening that featured a blend of different genres and styles, Deorro is turning back to his roots for some inspiration with this fresh tune.
His energetic house sound will be prominently featured at a variety of festivals like EDC Mexico and Coachella this season, alongside his tour which bears the same name as the track that dropped this week. Read Deorro's comment regarding the tune and check it out below!
"This track connects with a lot of my earlier sounds from when I was known as Tonic. It's a fusion of "back then" and "today" sounds." – Deorro