Stop the presses and tune in to Eekkoo's Forever EP which just dropped on mau5trap!
---
Over the years, Eekkoo has become renowned for his analogue sound that has left his fans coming back for more and more. It seems like yesterday that he had been discovered by deadmau5 and signed to mau5trap, but now after a three-year hiatus from the label, he's back in full force with his latest release, the Forever EP.
Released on January 26, Eekkoo's latest EP shows off the signature sound that he brings to the table in all of his releases. Featuring three tracks, "Punish", "Lost", and "Forever", this release is an analogue lover's dream come true. Each track brings a heaviness from start to finish that allows for the listener to go beyond simply hearing the music, but feeling the beat behind each track as well. The vocal samples used on "Punish" and "Forever" only add to the emotion that is brought forth by Eekkoo's music.
Working with his friend LUN_R on "Punish" and "Lost" has opened our ears to this new artist that is Montreal-based as well. We can't wait to hear what is to come from this artist in the future, so keep your ears tuned to his channels for all the latest.
Stream or purchase your copy of Eekkoo's Forever EP via your favorite platform!
"I'm thrilled to be back on mau5trap. You know that feeling when you get a chance to explore the world and you finally come back home? That's my level of rapture right now. This EP kinda represents my road away and back and it was a real pleasure to experiment with my friend Lun_R on some of the tracks. We are not alone!"

– Eekkoo
Stream Eekkoo – Forever EP on Spotify:
---
Eekkoo – Forever EP – Tracklist:
Eekkoo, LUN_R – Punish
Eekkoo, LUN_R – Lost
Eekkoo – Forever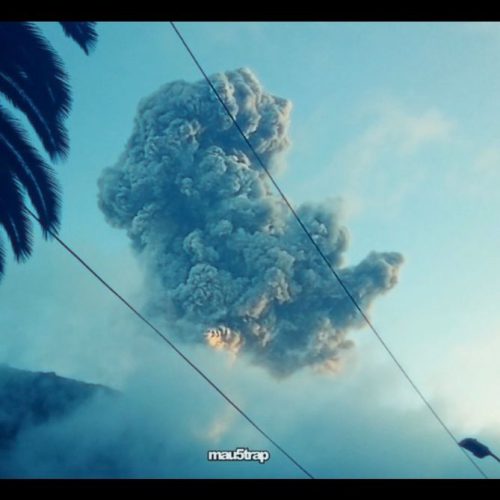 ---
Connect with Eekkoo on Social Media:
Website | Facebook | Twitter | Instagram | SoundCloud | YouTube
Connect with LUN_R on Social Media:
Website | Facebook | Twitter | Instagram | SoundCloud