I can't believe Life is Beautiful has come and gone already. It was a weekend full of amazing music and food, but the highlight of my weekend was when I get to sit down with CID and chat with him about the scene and his upcoming plans.
---
For those of you who are unaware, CID is a producer/DJ from New York who has won fans across the globe over the past few years. Whether it is music production, engineering, or DJing, CID is in high demand as he continues to pick up support from artists like Don Diablo, Cedric Gervais, and Tiesto. His recent solo track "Together" has been a smashing hit, and his recent collaborations with Kaskade have solidified his place everyone's music collections. If you didn't catch him during Kaskade's Automatic Tour, at Life Is Beautiful in September, or on Night Owl Radio Episode 055, I highly suggest you find him in a city near you!
---
Welcome to Downtown Las Vegas! When did you get into town and what have you been up to?
I flew in this morning. I played last night in New York at Space Ibiza with Kaskade.
Yea! I saw the tweets about that, how did it go?
It was fun, it was awesome. It was a great show. I played about an hour and a half or so and then he got on and played a killer set. So, we stuck around. Slept about an hour got on a plane got here like 2 hours go.
That's crazy! How do you stayed energized on the road?
Just sleep as much as possible on the plane. When you are home hang out with friends and hang out with the girlfriend.
Are you going to stick around Vegas after your set?
I'm actually going back to New York. I'm trying to take advantage of the next couple weeks in the studio. So get back tomorrow and work all week. I have the next 4 weeks off then I'm doing a tour with Galantis in Europe in the middle of October.
What are you looking forward to most on the tour?
I feel like my sound kind of more recently identifies a lot with what's happening in the UK. It's my first time playing in all of these cities on this tour. I'm really looking forward to all the stops, but really in particular London, UK. Hopefully meet are a couple of producers out there that I can work with.
Is that your first big international tour?
International, yea. I did the US on the Automatic Tour with Kaskade and then I had done a bus tour with Galantis in February. I've played at this club in Barcelona called Opium. They spotted me a couple years ago and said, "hey, we really love your music" we want to help you. So the last couple years I went out to Spain to visit family they put me on to play. Aside from that I haven't really done anything in Europe so I'm really excited to start breaking into that scene.
Recently you released "Sweet Memories" with Kaskade. What has it been like working with him over the past few years?
It's amazing. To be honest, doing the song "Us" together and being on his tour, for me, it's been an introduction to his family and fan base. I see it more and more people that are big supporters of Kaskade are now becoming fans of my music. It's really helped introduce me to a whole big audience that I probably couldn't have been in front if I hadn't done this tour.
In past interviews you mentioned Daft Punk inspired you in your career. What other artists have influenced you?
The whole Swedish…Axwell is one of my idols as far as producing.  When that whole explosion happened I remember going to Miami for Miami Music Week and seeing what they were doing. It was incredible. You could see the excitement and it felt new and fresh. When they first came on they brought something new. Steve Angello, he has been a supporter of mine too. So him and those guys, what they were able to accomplish, it was really inspiring.
Do you remember a specific motivational moment that pushed you deeper into your passion?
I remember when me and Don Diablo did "Got Me Thinking" we were just trying to do something completely different. It was before really when house was becoming bigger, I guess. So that was the moment everybody was like "this is sound" and it was a sound that came naturally to me. I think doing "Got Me Thinking" with Don was the start of me finding what my sound was.
If there is one thing you need in your rider, what would it be?
Bottle of vodka and, not at the same time, but coffee. One of those two things.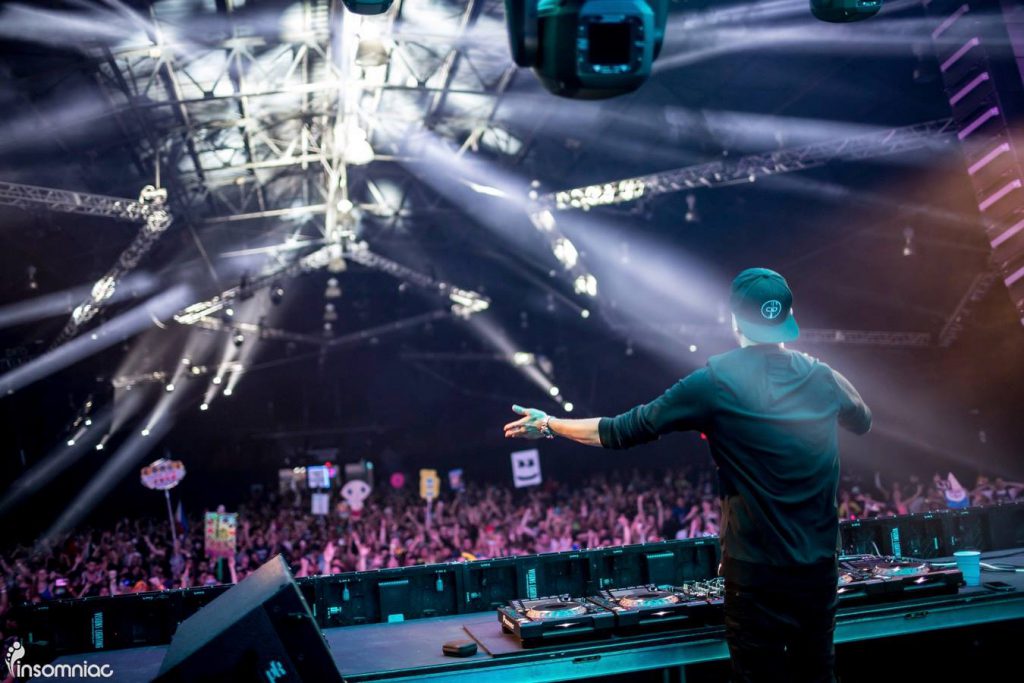 How have you seen the electronic music scene grow in New York and where do you think it's headed?
I think it's a really interesting time in New York because Pacha was the real main club where party goers would go, and that closed. So now it's kind of a weird time in New York there's a lot more movement into underground, more tech stuff. There's a club in Brooklyn called Output and it's the best club in New York right now. I think things are kind of going more underground. There are a lot more after hours parties popping up and I see the transition of people who were more into EDM stuff transitioning into something not so commercial now.
You were featured on Night Owl Radio Guest Mix Episode 55 with an exclusive mix. What was the process behind your track selection?
I guess knowing that it's Pasquale and Insomniac's radio show I wanted to showcase what I would play at one of their festivals. That's kind of what I went into it like this is the stuff I'm playing now and showcasing some of my unreleased stuff.
Are you excited for your upcoming debut at EDC Orlando in November?
Yea I can't wait. I actually went two years ago just as a fan and so it's awesome to be able to go back and play it's crazy.
That's awesome. How is that transition to go to an event as a fan then playing it a few years later?
It's really surreal.  Knowing it's an iconic event I just wanted to do my thing and hope that people have a similar experience to what I had being a fan at these kinds of events.
What can fans expect from CID in the future?
I'm focusing on a couple more song-oriented releases. I've done a couple samples the last six months or so. So moving forward I want to keep my sound, but more original songs so the next two releases will probably be originals.  I also remixed Galantis's new single that they just premiered this weekend and that should be coming out in the next couple weeks and I'm excited about that one.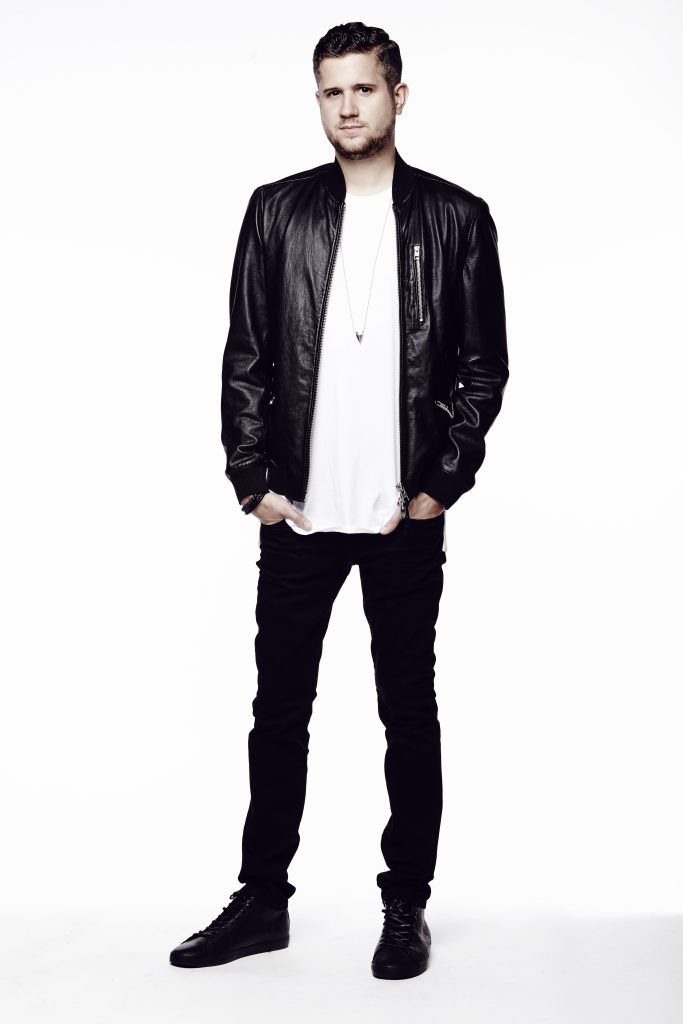 What's your creative process for making tracks when you're in the studio producing?
I think there are 3 major steps. One is, my main thing, just not feel bound by anything. Go in there and experiment with different sounds/samples and once you have a strong enough idea just build on that and arrange it. Then the last step is the mixing and making sure it sounds the right way. Some people like to send it out, but I'm a control freak so I like to mix everything myself.
Who do you like to listen to?
I realized these last six months since I've been so busy I haven't been listening to music that much and it was strange. I take the subway every day from my apartment to the studio every day and I've started listening to a lot of Rufus Du Sol and Bob Moses. I love that sound.
With Halloween on everyone's mind right now, what will you be dressing up for as, or are there any memorable Halloween memories?
I am doing two Halloween fests. Kaskade is headlining one and Galantis is headlining the other one so I should come up with an idea quick. I haven't thought much about it.
---
Connect with CID on Social Media:
Website | Facebook | Twitter | Instagram | SoundCloud | YouTube