Pioneering bass house duo Ephwurd has announced their own label, Eph'd Up Records, and released some "Phunky Beats"!
---
Two years after Ephwurd first premiered back in October of 2015 at Escape: Psycho Circus, they have officially announced today that they have launched their very own record! Dubbed Eph'd Up Records, the duo of Datsik and Bais Haus will have a hot streak of fresh, original releases that they intend to consistently drop until the end of the year. The release cannon will begin shooting off with hot new single "Phunky Beats", a perfect way to kick things off.
The absolutely funk-filled track includes samples from the famous speech from 1979 cinematic classic The Warriors, which has been sampled in countless other electronic music tracks but now has special meaning in this context. The famous assertion "the future is ours" is certainly metaphoric for Ephwurd's biggest project to date. It's safe to say that Ephwurd will have funky and interesting happenings in store for all of us in the near future.
Stream Ephwurd – Phunky Beats (ft. Jvst Say Yes) on Spotify:
"As artists who enjoy a broad range of music going from the most hype tunes to the most chill, we wanted to be able to freely give music to our fans without the time constraints of a label. Sometimes we finish a song and it won't be months until you, the fans, get to hear what we have been working on and its such a huge bummer. Eph'd Up Records gives us the freedom to give you folks music when we want and when you deserve it because life is happening now and it's not set on some schedule. With that said, we are launching the label with a tune of ours that we've been dropping for well over a year now and it always goes off! Ladies and gentlemen, we give you Phunky Beats."

Ephwurd (Datsik & Bais Haus)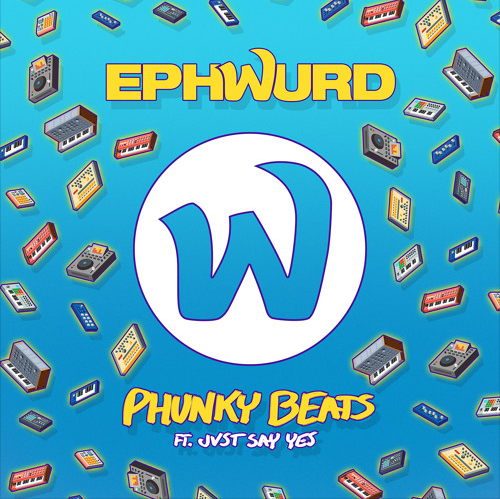 With an impressive history of releases, collaborations, and live performances, Ephwurd has been one of the most prominent players in the electronic music scene.
Since their debut, Ephwurd has helped push the bass scene forward by releasing quality beats and taking the stage at festivals and events all over. Just during the summer festival season this year alone, Ephwurd rocked countless stages at distinguished festivals such as Shambhala, EDC Las Vegas, Lost Lands Music Festival, Global Dance Festival, and many others.
Datsik himself is one of the first pioneers of modern bass music as we know it. He has pushed out bangers and strained the boundaries of electronic dance music for quite some time. Bais Haus is the son of one of jazz, swing band Manhattan Transfer's founders. They've played alongside musical acts who will go down as some of the biggest in electronic music history. Stay tuned for the expect epic things we can expect to see from this duo in the future.
---
Catch Ephwurd at these upcoming shows in California and Australia:
10/31 – Mezzanine – San Francisco, CA
11/30 – The Helm – Sunshine Coast, Australia
12/1 – Red Square – Adelaide, Australia
12/2 – Villa – Perth, Australia
12/6 – Argyle House – Newcastle, Australia
12/8 – The Met – Brisbane, Australia
12/9 – Storm Festival – Sydney, Australia
12/15 – Belasco Theater – Los Angeles, CA
---
Connect with Ephwurd on Social Media: