Popularity surpasses artistry and innovation on the DJ Mag Top 100. We picked 10 artists who deserve a spot.
---
Certain genres of electronic music certainly command the DJ Mag Top 100 DJs list every fall. In America, bass music has impacted dance culture in a big way this year, but it might not be enough to counteract the rest of the world's taste in electro, trance, and hardstyle.
Due to the way the poll is conducted and fetishized, the DJ Mag Top 100 prioritizes popularity over anything. As a result, it glosses over those who are helping build and pave the way for a better tomorrow in dance culture.
We narrowed down 10 artists who contributed positively to the scene in 2017 and deserve to be recognized. For example, artists like REZZ have shown us how to take command of your imagery, sound, and branding. Without sweat, Excision has proven you can do it all. He released a new remix album for Virus, brought the Paradox tour across the US, and started his own festival. And Sander Van Doorn respectfully returned to trance with his darker and euphoric alias Purple Haze.
Check out the full list below. Hopefully, we'll see some of these beautiful individuals listed on Saturday. Let us know in the comments who you think should be added!
---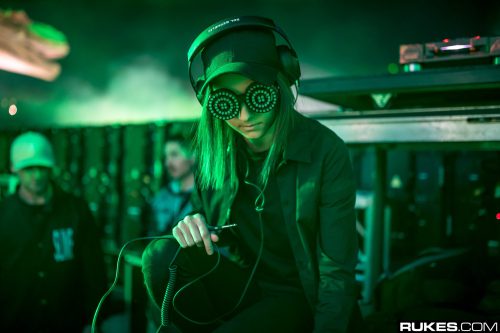 REZZ
Isabelle Rezazadeh completely immerses herself in every aspect you can as an electronic music artist. REZZ understands herself, her fans, and the industry by creating an iconic image and offering unique content. Space Mom, as the Cult of REZZ calls her, shares a special bond with her fans that speaks on another dimension.
She's currently on her Mass Manipulation tour promoting her newly released album cementing her legacy amongst deadmau5 and Gesaffelstein. REZZ has even asked her fans to avoid spoiling her extravagant hypnotizing graphics and tracks from the new tour.
---

Excision
Headbangers finally got the bass music festival they deserve thanks to Excision hosting his first festival, Lost Lands. He impressed us with the amount of attention and detail he gave to attendees leading up to, during, and after the event making sure things ran smoothly.
Running a festival is a full-time job in itself, but somehow he's also found the time and energy to do even more. Excision also released a new remix album, continued his Paradox tour, and performed four sets at Lost Lands.
---
Claude VonStroke
Dirtybird's big boss has been having a hell of a year in 2017. From embarking on a relentless touring schedule featuring some of the world's biggest festivals to the recent announcement that the label's signature Dirtybird Campout is expanding to the East Coast starting in 2018, things have never been better for Claude VonStroke and his squad of underground house producers.
VonStroke was voted America's Best DJ in 2016 and Dirtybird scooped the number one spot Mixmag's Label of the Decade list earlier this year, so the lack of recognition from DJ Mag seems curious to say the least.
---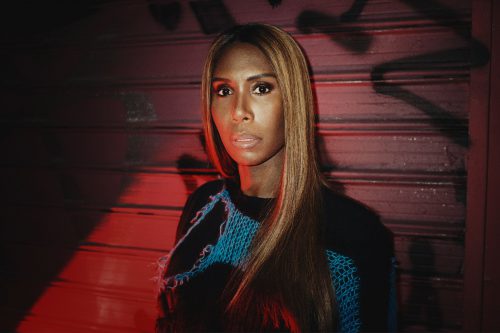 Honey Dijon
Honey Dijon is a role model every aspiring young artist interested in electronic music and fashion should look up to. She just released her new house album The Best Of Both Worlds on Classic Music Company only months after her incredible Essentials Mix on BBC Radio.
Not only does Honey Dijon have good taste in music and fashion, she is also an LGBT and Black activist redefining the norms in modern dance culture.
---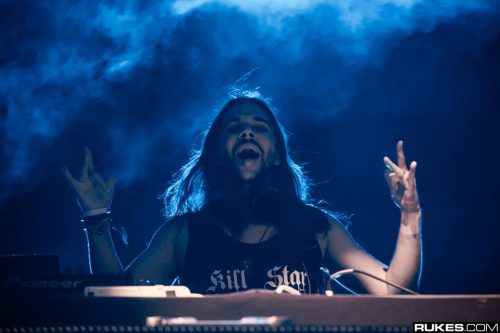 Seven Lions
There is no one bridging the dubstep and psytrance scene together better than Seven Lions. Fading between the two genres effortlessly, the DJ and producer wowed at both ABGT250 and Lost Lands this festival season. His new EP, Where I Won't Be Found, perfectly demonstrates Seven Lions' ability to push past his own boundaries as an artist.
The same defining qualities that Bassnectar posses are paralleled in Seven Lion's ethics and demeanor, making him the most interesting genre-blending artist of the year.
---

Illenium
The live performance of Illenium, Said The Sky, and HALIENE this summer at EDC Las Vegas was their plea that emotional melodic bass music isn't just a fad. The release of Illenium's second album, Awake, brought together his crowd favorites "Sound of Walking Away" and "Fractures" alongside 11 other feel-good tracks earning our praise.
Embarking on his Awake Tour this fall and winter, we're happy to see him get the chance to showcase his true artistic side that isn't catering to a festival crowd unfamiliar with his music.
---

Nicole Moudaber
Nicole Moudaber has been a powerhouse this year, who should definitely be receiving some honors. Between finding time to run her imprint MOOD Records, hosting her In The MOOD radio show, and taking the stage at club shows and major festivals around the world she is nothing but amazing. She's instantly recognizable on the stage at any festival with her trademark shock of untamed dark hair and signature techno and house sound.
Don't just take our word for it – Nicole Moudaber will be at Escape: Psycho Circus 2017!
---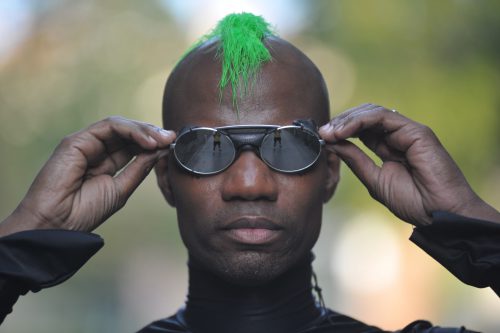 Green Velvet
If it's a list of incredible DJs we're talking about, Green Velvet is obviously deserving of a spot. From his banging live sets to his hard-hitting productions frequently overlaid with his own unmistakable vocals, he is one of the best in the scene. Nothing else on earth sounds like Green Velvet.
2017 has been a huge year for his Relief Records imprint, which in recent months has seen releases from the likes of Prok | Fitch, Billy Kenny, Detlef, and a collaboration between Shiba San and the man himself. Add that to a host of remixes of his iconic "La La Land" and his collaboration with emerging Dirtybird powerhouses Walker & Royce on their huge single "Rub Anotha Dub", and it's looking like things are only heating up.
---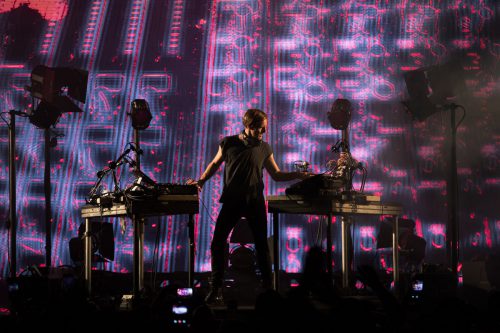 Richie Hawtin
Richie Hawtin is a firm believer in the art of live performance and the practice of DJing. Performing to large audiences at Coachella this year with his CLOSE audiovisual show, Richie Hawtin gave us a closer look at just what goes on during his minimal techno sets.
It's a rare treat inside the world of dance music that is largely unknown to newer generations unfamiliar with the original rave culture.
---

Sander van Doorn
Sander van Doorn returned to the trance scene with his Purple Haze alias earlier this year with a live show and new single. The increasingly competitive mainstage scene has prompted some DJs and producers to return to their roots. However, it felt like Sander van Doorn was ready to return to his dark and euphoric side and he delivered with his SPECTRVM album.
With the increase of diversity at larger curated events like Dreamstate, Basscon, and Bassrush, there's no doubt we'll see DJs be able to flex their range of musical tastes in the future. Sander van Doorn isn't a stranger to DJ Mag's list but slipped to spot 113 in 2016.