Excision's Lost Lands 2017 is primed to destroy the competition with a massive lineup, monstrous sound production, and meticulously planned experience.
---
Since its announcement, bass enthusiasts around the United States have been beyond stoked to head to Thornville, Ohio for Lost Lands 2017. Taking place from September 29 – October 1, the first-ever edition of Lost Lands promises a tremendous lineup of the best bass artists in the world, with incredible sound and visual production, to boot.
Why the bold claim? Because besides all that, the amount of care and fine detail planning that has clearly already gone into the first-ever Lost Lands is setting it up to be one of the best festivals of the year. Where many festivals struggle to get it right in their first year, Excision and his team are working through all possible scenarios to ensure that attendees have nothing but an exceptional experience.
So, without further ado, here are the reasons that Lost Lands will be the best bass festival of 2017.
---
#1: There is no better bass music lineup anywhere, period.
Perhaps this goes without saying, but the lineup that Excision has pulled together for this festival is basically a who's who of the bass music scene. With huge acts like Zeds Dead, Herobust, Illenium, and REZZ on the bill, attendees are guaranteed to see some of the most epic sets of the year and see a wide variety of musical styles, too. The addition of Seven Lions as a special guest is just the cherry on top.
As if that weren't enough, the undercard is positively stacked with up-and-coming talent. Artists like Black Tiger Sex Machine, Buku, and Space Jesus have all been having incredible years in 2017, and have thrown down some of our staff's favorite sets this summer. If bass music is your jam, this is where you need to be at the end of September.
#2: Excision will be playing four total sets, including another colossal b2b set with Datsik.
If you love Excision like Kanye loves Kanye, you're in luck: he is playing a grand total of four sets over the course of the weekend, including a set with an enhanced version of The Paradox, his electrifying 3D mapped, laser-filled setup that he's been touring with over the last two years.
He'll also be playing another b2b set with Datsik, and as anyone who went to Global Dance Festival in Colorado can tell you, that will undoubtedly be one of the highlights of the weekend. Lost Lands will also feature the return of Destroid, the dubstep supergroup featuring Excision, Downlink, and Pendulum drummer KJ Sawka. This will be the group's first performance since Ultra 2016, so you absolutely will not want to miss it.
But wait, there's more! There will be a fourth Excision performance, too, but that has yet to be announced. Keep your eyes peeled for the schedule, which will reveal the secret of his fourth and final set.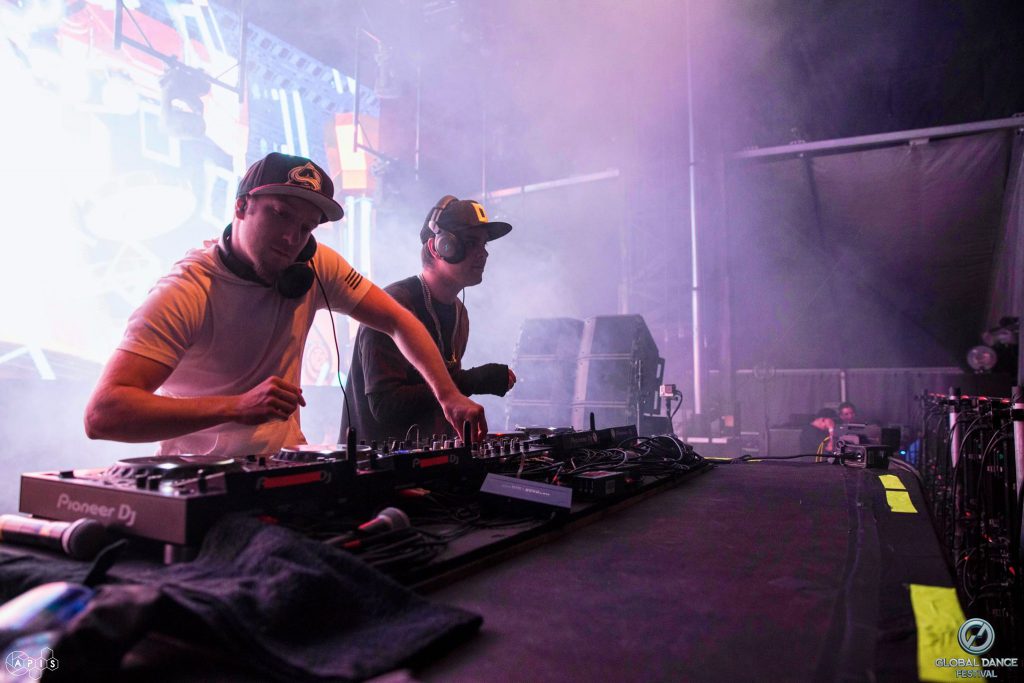 #3: Up-and-coming artists own the night with late-night sets dedicated just to them.
As part of his very wise effort to not infuriate the festival's neighbors, the headliners will be finished by 12am each day. This will give festival attendees an opportunity to spend the last hours of the festival each night seeing some of the incredible rising stars on the bill and possibly discover a new favorite artist that they might not otherwise get to see.
#4: Organizers have considered every possible angle, laying the groundwork for a great experience for everyone (including the neighbors).
In addition to being basically one of the most famous dubstep acts of all time, Excision is also an incredibly thoughtful planner, and it shows in the extraordinary amount of care that he and the organizers have put into crafting the vision for Lost Lands. In addition to the incredible lineup, the amount of fine detail that is apparent in the festival's planning is already starting to show.
For many first year events, this is where organizers miss the mark; either the festival makes enemies out of its neighbors (like 2016's Bass Center in Colorado or 2017's Middlelands in Texas) or there are aspects that are frankly not considered, leading to a less-than-stellar experience for attendees.
Well, have no fear – Excision has done the legwork to ensure a great festival experience for everyone, even going so far as to get hotel rooms for any neighbor within a few miles of the festival to ensure that it can return to the venue for years to come. He's also made the call to restrict the festival to half of the venue's capacity to give the majority of attendees have the opportunity to camp, as well as to allow organizers every chance to work out the kinks before expanding.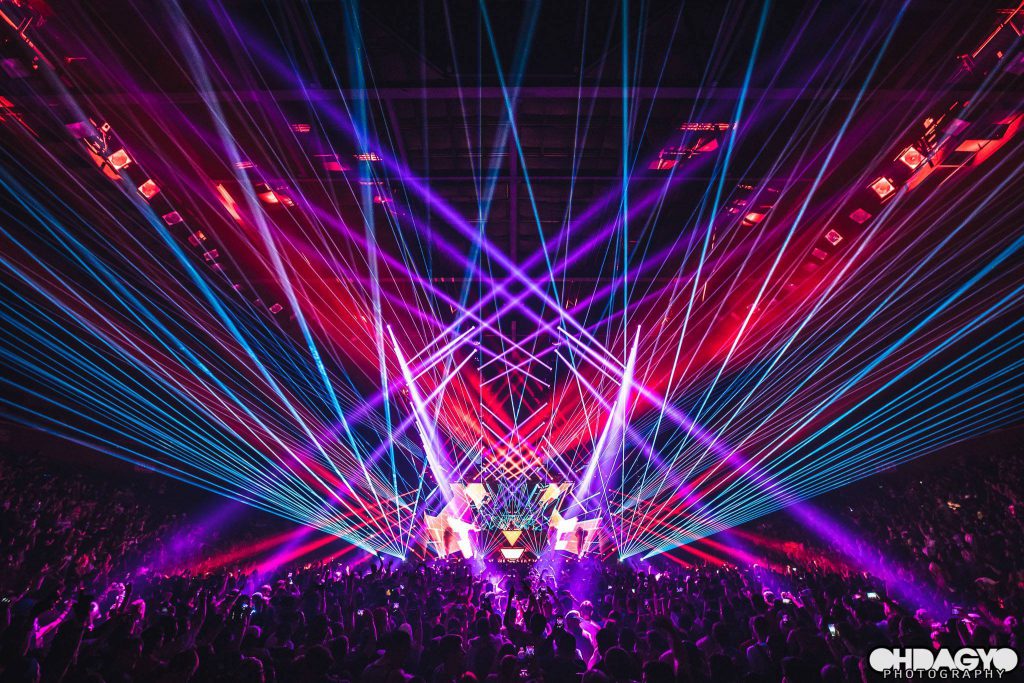 #5: Camping is reasonably priced, and there are enough spots to accommodate most attendees.
Anybody who has ever been to a festival knows that camping festivals are head and shoulders above all others. With a short walk from your campsite to the music as the only barrier, you'll be able to hear as much bass as you want and crash out quickly after a long night of raging. You'll also be able to spend a ton of time getting to know your fellow headbangers, which is always one of the best parts.
Organizers have also gone the extra mile to provide the best possible experience for those camping at the venue by devising a code of conduct for the campgrounds, a welcome feature in a scene that is all too frequently dogged by reports of wasted attendees acting like clowns. By banning hard liquor from the campgrounds, the festival also seeks to cut down on extreme intoxication, which should help to keep the vibes positive.
#6: "Bone-crushing" sound.
500,000 watts of bass – need I say more? It's a good thing they're giving out free earplugs!
Are you headed to Lost Lands this fall? What are you most excited about? Hit the comments and let us know!
---
Follow Lost Lands on Social Media: