Not sure as to which sets you should see at Lost Lands Music Festival? Check out these picks from Gina!
---
Lost Lands Music Festival is the first of its kind! Canadian bass music icon Excision is assembling his heaviest allies to bring forth an absolutely monstrous event. This lineup is completely stacked with mind-blowing skill and earth-shattering bass. It's a legitimate challenge to choose just ten must-sees. I would rather recommend catching as many as your spine will allow. However, if I had to choose, the following would be my top ten artists picks for this year's Lost Lands Music Festival lineup.
Want to know why Lost Lands will be the best bass music festival this year? We've got you covered!
Heading to Lost Lands this weekend? Stay in the know with all the essential info!
Gina's Top Artists To Catch at Lost Lands Music Festival 2017
---

Liquid Stranger
Liquid Stranger is a Weird and Wonderful mastermind, as well as my second favorite artist of all time. He's a searing, maniacal force who truly has his way with manipulating sound. His vast and eclectic repertoire sticks true to his riddim roots but features everything else on the bass music spectrum. I've caught many of his insane all-original live sets, and his forcefully abrasive sound truly never gets old. He is undoubtedly my most anticipated set on this lineup.
---

REZZ
Catching Canadian badass REZZ on any festival lineup is always a treat. She's been increasingly appearing on lineups all over the globe, and for good reason! Her dark, deep techno sound resembles that of Gesaffelstein and is reminiscent of the early industrial music era. Her music is one of the most distinctive sounds in the EDM world right now, and will inextricably suck you into her rich musical universe.
Check out our interview with REZZ!
---

KJ Sawka
KJ Sawka is an unstoppable force to be reckoned with. He's been involved in the scene since the dawn of the prehistoric era and shows no signs of slowing. This incorrigible drumming machine is best known for his role in legendary electronic group Pendulum, and as the drummer in heavy humanoid posse Destroid (whose Lost Lands set you also shouldn't miss!).
He's been around the world several times over and is currently the head honcho of his immense label Impossible Records. You can also catch him instructing daytime music workshops with his ingenious contemporary ill.Gates!
---

LAXX
Oxford-bred trap guru LAXX is of UK influence and Never Say Die descent. He took the world by storm in 2014 with his Step One EP, featuring the EP's hit title track, then closely followed by "Step Two". The rest is history. He's now featured on festival lineups all over the world, and his tracks are infused in countless artist sets, enveloping listeners in a complex, rhythmic soundscape of bouncing beats and biting kicks. LAXX Is a talented staple of the bass music scene, and his set at Lost Lands will certainly be memorable.
https://soundcloud.com/laxxuk/playtime
---

Downlink
Outdoor or not, Canadian powerhouse Downlink will surely tear the roof off of this event. In a lineup jam-packed with talent, he's undoubtedly in the top-tier. Downlink is the third in Destroid's powerful trifecta, along with KJ Sawka and Excision himself. He's also the musical mastermind of his label UPLINK AUDIO. With every tempo under his belt, his sound knows no bounds. Downlink's mercilessly heavy bass style will leave you wishing you'd brought that neck brace.
---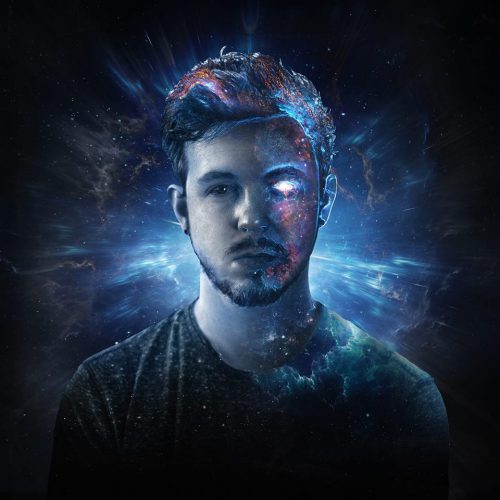 PhaseOne
PhaseOne's rich, ground-quaking blend of heavy metal and even heavier bass is not for the faint of heart. He has seen his robust tracks top Beatport lists many times over, and has releases on powerhouses Disciple and Firepower Records. PhaseOne has collaborated with filthy bass artists like Figure, Oolacile, Virtual Riot, as well as heavy metal bands like In Hearts Wake. He is the invaluable missing link bridging the narrow gap between metal and bass music.
Check out our Artist Spotlight on PhaseOne!
---

Protohype
Protohype is an LA-based, hard-hitting artist with a dangerously delicious sound and a heart of gold. He's collaborated with bass music's biggest players like Datsik, Excision, Init, Snails, and countless more. Unconditionally devoted to his closest canine companion Jelly, Protohype eagerly welcomes all of his dog-loving fans from all over the globe into the Puppy Crew.
In 2016, he joined his love for music and puppies by giving away his Puppy Crew EP to fans who donated to his favorite animal rescue charity. His recent tour with Figure last year ruined me, in the best way. (Don't forget to check out Figure as well!) I can't wait to throw myself back into his brutal musical clutches.
---

Black Tiger Sex Machine
Black Tiger Sex Machine is a French-Canadian trio with a dark cyberpunk getup and a universe of their own. Their music is saturated with bass-infused, heavy-hitting electro cleverly blended with acoustic instrumentals and intricate loops. Their live presence is relentlessly energetic and entertaining. BTSM are also the creators of Kannibalen Records who feature other huge artists such as Kai Wachi, Snails and Dabin.
They take their following to the next level with the BTSM Church, consisted of their devoted hardcore fan community. Join us for the Church's christening at this most sacrilegious of events and check out our interview with them too!
---

Yheti
Originally from Western Ohio, Yheti isn't traveling far from home for Lost Lands, bringing with him the psychedelic side of bass. His trippy, rhythmic noises, percussive leads, and bizarre samples lend to a mesmerizing sound, the likes of which you might hear from artists like Eprom or G Jones. His deep, experimental style attracts a different breed of basshead, of which you'd not be displeased to be a part.
---

Delta Heavy
Having unstoppable drum and bass duo Delta Heavy on any lineup speaks for itself. These guys have been a long-standing musical presence, evolving with the times and shredding meager souls in their wake. They've been topping charts and taking names since 2008 with a nearly bottomless repertoire of releases, only gaining momentum as they go.
Get to know Delta Heavy better with our previous chat with the duo!
---
Follow Lost Lands on Social Media: