Calling all fans of the Fantastic Voyage, Justin Jay is about to take you Home!
---
Justin Jay has quickly become one of our favorite artists and for good reason too. His debut album Fantastic Voyage was one that dominated our speakers, and his sets have blown us away as he loves to bring live instrumentals into the mix. Taking the stage at many events around the country, we caught him at Splash House this past August for yet another amazing time, and now we're even more excited for the announcement of his second full-length album, Home!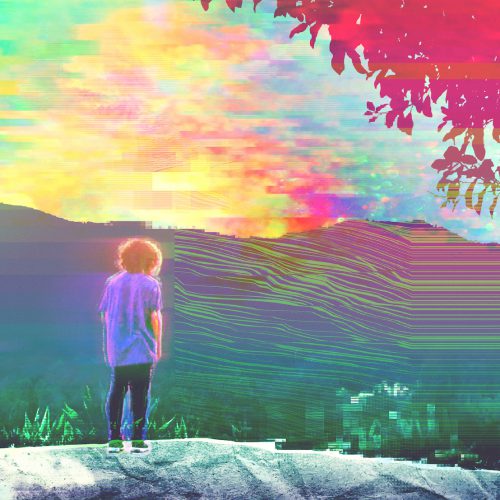 The album comes after a period of time in which Justin took some time away from the limelight to recharge and regroup. This introspective timeframe allowed for him to really find the path he wanted to go down, realigning his musical mission and mantra along with it. Writing songs out instead of sitting behind the computer led to a more raw approach in production that bring a more intimate feel with it.
Stream Justin Jay – Can't Hang on SoundCloud:
This unpolished approach featured many of the vocals being recorded on Justin's iPhone, since he wasn't recording in studio or with special gear. The track titles on the album also show a glimpse into the emotion that he was feeling during the production process, with names like "Stuck Inside My Head", "Ease Up", "Time", and "Back On Track".
Additionally, Justin Jay will be touring the album with a full band starting in October. Tickets go on sale Friday, September 29. Check the flyer below for specific show dates, and read on for the full tracklist of Home!

---
Home Tracklist:
Home Pt. 1
Ease Up ft. Josh Taylor
Can't Hang
Stuck Inside My Head
Time (Prelude) ft. Benny Bridges
Time
Flowers
Cool
Apologies
Hey My Friend
Back On Track ft. Josh Taylor
Drive
One Day ft. Hila Plitmann
Home Pt. 2
---
Catch Justin Jay on tour in the near future in these cities!
October 12 – Album Release Party – Los Angeles, CA
October 13 – Albuquerque, NM – Effex Night Club*
October 21 – Santa Barbara, CA – EOS Lounge Compound
November 7 – Fort Collins, CO – Hodi's Half Note
November 8 – Denver, CO – Bar Standard
November 9 – Salt Lake City, UT – Elevate
November 10 – Las Vegas, NV – Vinyl at Hard Rock Hotel Casino
November 17 – Brooklyn, NY – Good Room*
November 19 – Chandler, AZ – GoldRush*
November 24 – San Francisco, CA – Great American Music Hall
November 25 – Los Angeles, CA – Teragram Ballroom
December 8 – Austin, TX – The Parish
December 9 – Dallas, TX – Lizard Lounge
December 14 – Anaheim, CA – The Parish at House of Blues
December 31- South Lake Tahoe, CA – SnowGlobe Music Festival
January 6-10 – Port Canaveral, FL – Holy Ship 10.0
DJ Sets marked by *
---
Follow Justin Jay on Social Media:
Facebook | Twitter | Instagram | SoundCloud
Featured Photo Credit: Alex Ramsy