Sydney based producer PhaseOne has asserted himself as one of the most consistent and significant talents to emerge from the Australian bass scene in the last few years by making a name for himself internationally with his head turning original productions and remixes. His punk and hardcore roots can be heard in his guttural synths, catchy chords and soaring leads. Releasing a diverse range of songs on Disciple, Buygore, Rottun, Kannibalen, and Vicious Bitch, its clear that PhaseOne has been well received by the bass community. The last few years have seen PhaseOne tour the Australia and the Asia-Pacific region extensively, and last year he completed his first European tour! Now his sights are set to take on North America in 2016, check out the tour dates below!
Stream EDMID Guest Mix 028 || PhaseOne on Mixcloud:
---
What was your inspiration in becoming a DJ?
I come from a musical background. Writing and production were the biggest inspirations in making me pursue teaching myself to DJ. Once I started dabbling in electronic music, only after having a few songs were written, it was almost a given to start DJ'ing.
Having a specific "sound" is important in the EDM world. What would you describe your sound as?
I'd describe my sound as Metal meets Dubstep. I use a lot of guitar and drum rolls in my productions, which not a lot of people do. I use a lot of atmosphere and orchestral elements. Also, a lot of people have described my sound as going on a journey through space, which I think is helped a lot though my album artwork, it;s heavily space / alien themed.
If you could play a b2b set with any artist, who would it be and why?
Skrillex, need I say anymore?
Do you have a favorite event that you've been able to play?
Back home (Australia) my favourite event is called Biscuit Factory in Brisbane, and is run by my manager. It's hands down my favourite party in Australia and pretty much sells out every event.
What about the Electronic Music Scene specifically speaks to you?
I think it is the passion of the fans. Seeing all these people getting hyped for your new music, and having kids drive hours just to come to a show is insane (insanely awesome). That sort of passion is the drive to keep doing what I do.
If you could pick 3 artists to listen to for the rest of your life, who would they be and why?
Fat Freddys Drop – They are the easiest band to listen to, so chill! It's the kind of music that you can cruise to in the car, you can play it as background music at the dinner table, it fits any occasion! They are incredible musicians and their live concerts are so cool! You can't not dance, best vibes and Dallas (the lead singer) voice is so smooth.
Liquid Tension Experiment – Because they're like the best musicians in the world that came together to make this project and the songs are so technical and so well thought out. It's all instrumental music, but it takes you on such a journey, my favourite song of theirs being 17 mins long which progresses through so many genres, time-signature and key changes all in one song.
Queen – I grew up on their music, and it's timeless. It's the kind of music everyone knows and it's so classic and will last forever.
Which artist was your introduction to Electronic Music?
Gemini. His remix of Oxygen by Hadouken. I had seen a bunch of friends on Facebook posting all these UKF videos back in 2010/11, so I finally decided to give it a listen, and was blown away (having never really listened to much electronic music prior). Then, I researched more into the genre and found the heavier side, I think it was such an easy transition for me because I saw so many similarities between bass music and heavy metal (especially from a production stand-point).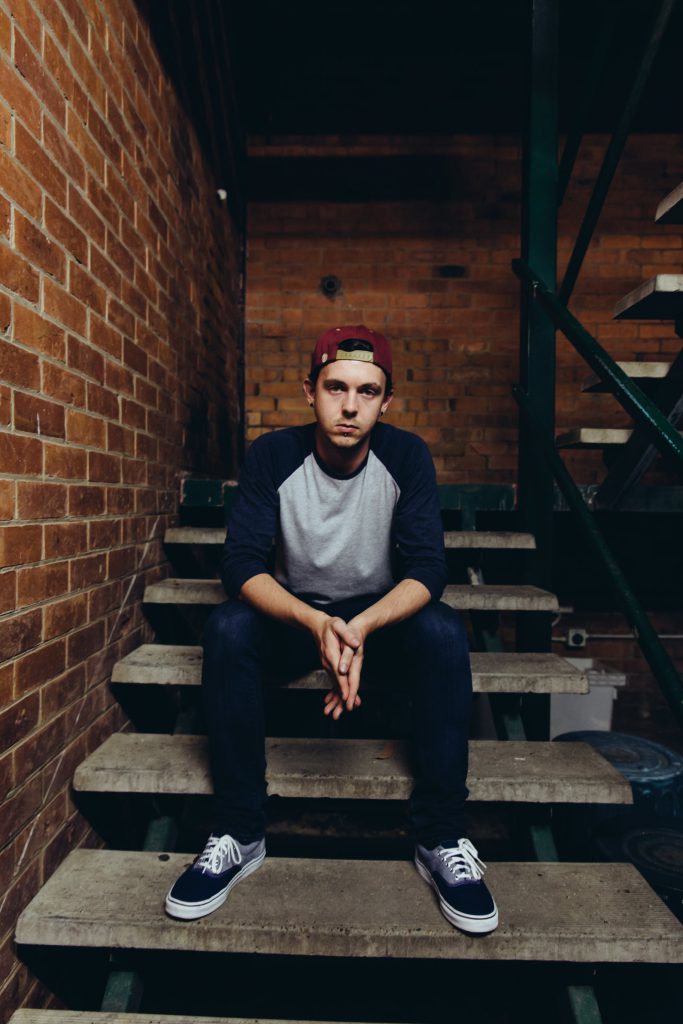 What is your favorite event that you have attended?
To be honest I don't attend too many events, only times I really go out is if I'm playing or to see one of my friends play, which is pretty often at the moment seeing as almost on a weekly basis one of my producer friends are touring Australia!
What is your favorite ice cream?
There's a chain in Australia called Messina, their ice-cream flavours are so out there. It's more of a meal because they pack the ice-cream full of all sorts of stuff like brownies, cookies, anything. but the quality is that good! And they're always packed full of people wanting to try the weekly special flavours.
---
Connect with PhaseOne on Social Media:
Facebook | Twitter | Instagram | SoundCloud | Store