Back in October of last year, Digital Motion Events brought the Weird and Wonderful Tour to Vancouver!
---
Combined with the forces of Digital Motion Events, Wakaan stormed through the Red Room in Vancouver, BC with their earth-shattering Weird and Wonderful Tour. This aptly dubbed tour featured the peculiar talents of Shlump, Perkulat0r, Bleep Bloop and of course, Liquid Stranger. A lineup that was well worth the dark, stormy drive to Seattle's bass-crazy sister city.
By the time I entered the Red Room's warm darkness, Shlump had already taken to the stage. He was the first of four artists, and already the atmosphere was set to subterranean. The booming sub-bass, powered by Canada's own PK Sound, was so deep that gravity seemed to weigh more heavily. By the time I reached sunken dance floor my knees were involuntarily bent to 90 degrees. Soon I went full mantis, lurching back before each pulsing step forward. Once the stankface I would helplessly don for the rest of the night had set in my transformation into the Weird and Wonderful was complete.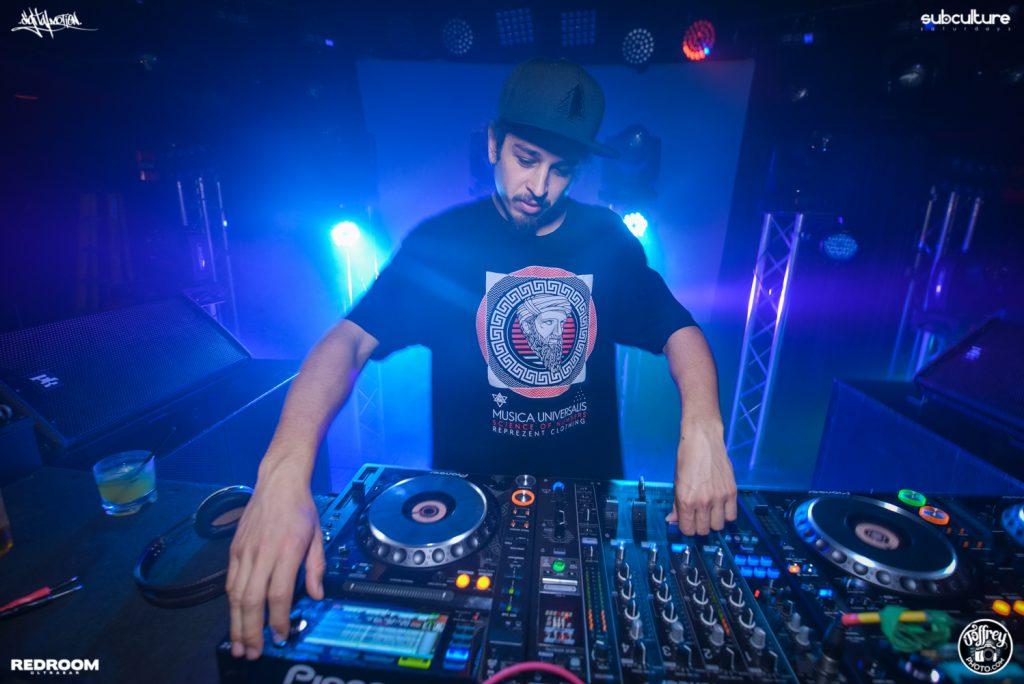 Shlump's artist name and musical style compliment one another. His tunes, goopy yet thumping, resemble the sound of a wet shoe being stomped to his West Coast beats. The crowd was in submission to his grooves, swaying in unison like seagrass in a pulsing tide. We slipped further into the abyss with Perkulat0r dropping beats like metallic raindrops into liquid vibrations. The aquatic atmosphere resonated through his humming zips, melodic bleeps, and pounding kicks. His slick lilt resonated through the walls around an adoring hometown crowd. 
There was no mistaking the turnover once Bleep Bloop snagged the mic shouting, "Y'all ready for some trippy shit?!" It was certain, upon the crowd's voracious response, that they were in fact prepared for whatever creamy filth he was about to serve. While I don't find his music particularly "trippy" it was apropos to the vibe adding his own hip hop touch.
The Weird and Wonderful's otherworldly ambiance morphed with the character of each musical overlord. But by the time we reached our most peculiar headliner, our descent reached impossibly wider depths. Past rock bottom, deep into a most strange, gut-wrenching nether region. Liquid Stranger's unique amalgamation of all things bass, skillfully emblazoned with his sinister sultry grit, can only be described with one word: abrasive. Mercilessly so, with a wholly captivating intrigue. I wondered in awe how such brutal badassery could be manifested by a single human. And a relatively unassuming one at that. 
With a mixing mastership that was no short of shamanic, he carried on expertly reading the crowd, and eventually did so literally by taking song requests via Twitter through the duration of the set. Not a single spine went unscathed by his eclectic, heavy-hitting mixes.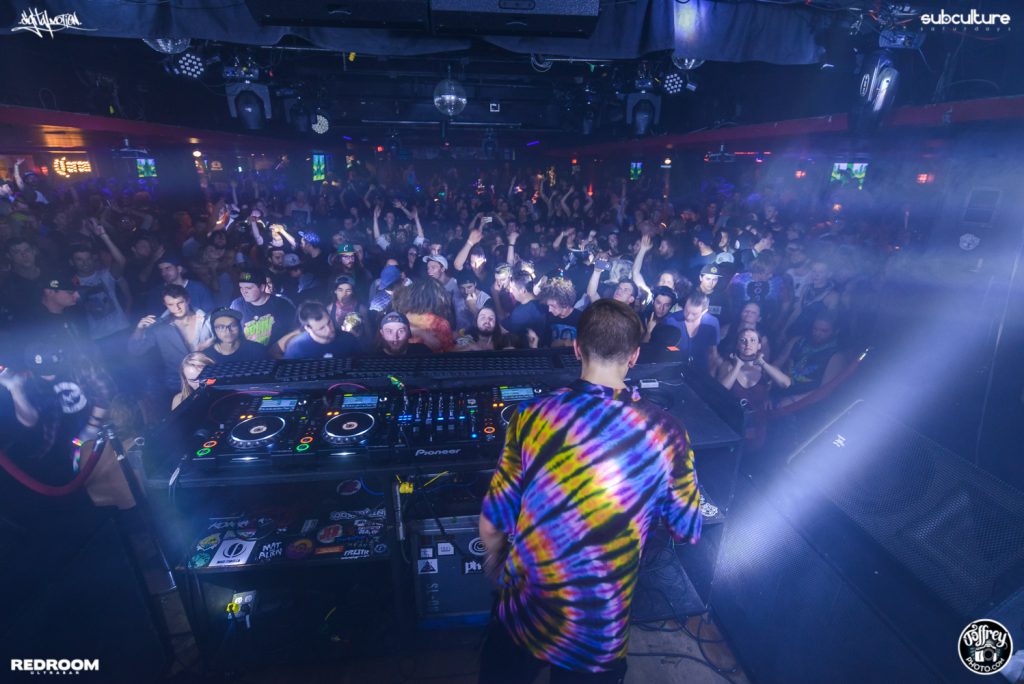 During the show's final half hour, the stage suddenly began to shrink when one-by-one all four artists stepped up to the table. Any of this crowd's residual energy was ravaged upon an absolutely obscene back-to-back-to-back-to-back. It was an insane, blowout ending for such an exhilarating show. 
Then just like that, that feeling of despondence washed over once the lights came on and people began flooding back out into the night. This familiar sadness, now comforted only by the memory, and oncoming spinal discomfort, of such an immense experience.
---
Connect with Digital Motion Events on Social Media:
Facebook | Twitter | Instagram | SoundCloud
Featured Photo Credit: Joffrey Photo