Another year, another magical three days under the electric sky at EDC Las Vegas!
---
Once again, EDC Las Vegas proved to be my favorite festival of the year. The staggering production, constant pumping music, and amazing fellow Headliners turned EDC into the most unforgettable experience. These three days under the electric sky brought me back to why I fell in love with the electronic music scene.
This year was definitely different since I had media and VIP access, which added a whole new element to EDC that I'd never even realized was there. While my first choice is always being in the thick of the crowd dancing with everyone, it was a welcome bonus to have access to nicer bathrooms and raised viewing areas among other benefits. I had the time of my life bouncing between stages, exploring the art cars, and raging to some of my favorite DJs. With newly expanded stages and space to enjoy the event, there was ample room to dance at every stage, and I rarely encountered tight crowds walking between stages.
Some of my personal highlights included the circuitGROUNDS stage, the Parliament art car, the VIP ball pit, and the insane B2B sets at bassPOD. As this was my fourth year at EDC, I already had a feel for the festival going in, but I love switching up my experience each year. Whether that means spending more time at art cars or different stages or just hanging with friends at the various art installations, each year I've definitely had a completely different experience. That's one of the things that's so great about EDC–there is so much to do.
You can't even comprehend all of the cool little (and huge) things going on at each corner of the Speedway throughout the night. Vini Vici will be throwing down at circuitGROUNDS, while Kaskade and Seven Lions play surprise art car sets and Lost Frequencies is closing down kineticFIELD. You just can't do it all, but that's the beauty of it. No matter where you go, you're going to have the time of your life and you can completely curate your own EDC experience. Whether you're trying to jump around to some big room at kineticFIELD or vibe to some techno at neonGARDEN, it is all at your fingertips at EDC Las Vegas.
Day 1
The first day started off a little tough because of the heavy traffic on the way to the Speedway, but once we walked in and saw the beautiful sight of EDC in full swing, things turned around quickly. Considering the sheer amount of people heading to EDC, the traffic is to be expected, especially on the first day when a lot of people want to get to the festival on the earlier side. We left our hotel around 7:15 pm and didn't get inside the festival until 9:30 pm, even with our media parking pass and shortened entry line. For our friends with GA, it took them over an hour longer to make it inside.
Insomniac tried out a new park and ride option this year, which allowed people to drop off their cars and take a free bus into the venue. While there were good intentions, I had friends that got stuck on the bus for hours. They spent over two hours sitting in traffic on the bus and ended up jumping out early to walk three miles into the venue, getting there around 1130 pm. Maybe next year, the park and ride buses could take the same route as the official shuttles in order to reduce traffic.
Although we all had a later start than we'd hoped, once inside any frustration with the traffic immediately dissipated. Walking into EDC and immediately seeing and hearing the cosmicMEADOW stage is exciting; they've always got someone awesome spinning over there as everyone dances their way into the festival! As we waited for the rest of our group to arrive, we checked out the VIP area at kineticFIELD and caught a bit of GTA's set. I have to say VIP is definitely worth the money if you can afford it–the raised platforms offer a magnificent overhead view of the stages, and there are a ton of fun activities and comfortable chill areas within the space. The giant ball pit was a blast to jump into, and the kandi-making stations were stocked with thousands of beads for anytime you wanted to make some memories. Phone charging stations, a Ferris wheel, an oxygen bar, and a cool hammock area all made the VIP area hard to walk away from! And people were dancing up there just like they would be out in the crowd.
I've seen GTA a good amount of times, so seeing them up there raging on kineticFIELD was pretty cool. I love how Insomniac has been switching up the genres playing the main stage recently. While it used to be mostly dedicated progressive or big room house artists, kinetic now hosts everyone from Slander to Kygo to Ephwurd, on top of the main stage veterans like Armin Van Buuren, Hardwell, and Martin Garrix. The stage itself was breathtaking this year. It featured a massive statue of Gaia, her arms wide open welcoming all into the community–going perfectly with this year's motto "All Are Welcome Here." Two colossal, regal owls on the edges of the stage stood watch over the motherly Gaia. Stunning water fountains and dreamlike visuals lit up the stage day and night, creating a dazzling nature-inspired feel to the stage.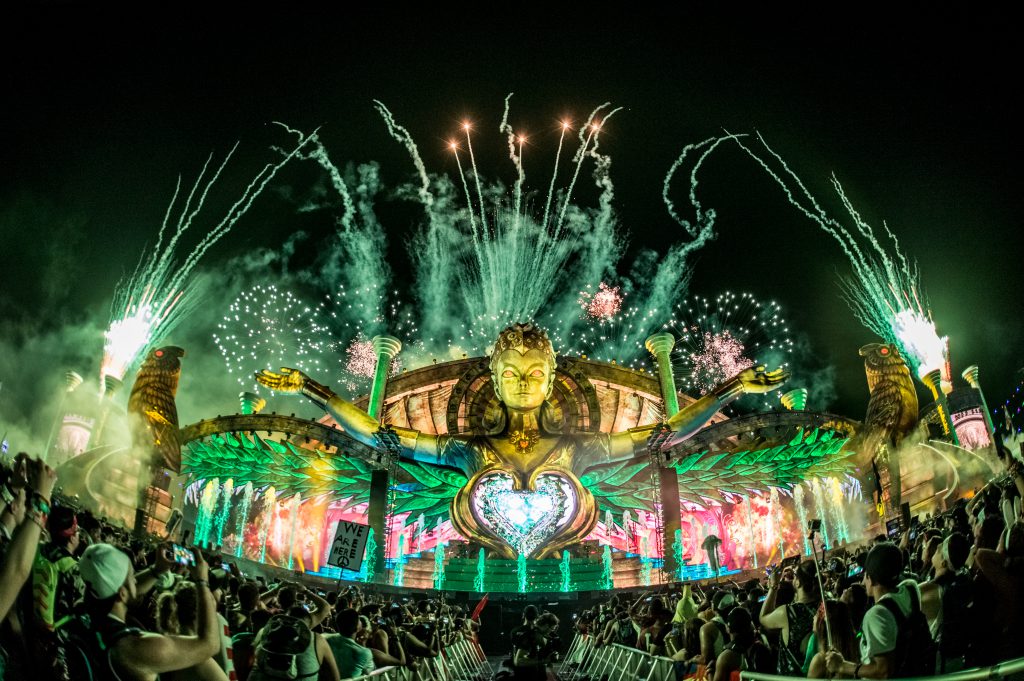 After checking out kinetic, we headed over to see one of my favorite artists, Ghastly, over at cosmicMEADOW. The grassy stage with giant LED screens was perfect for Ghastly's heavy bass and other-worldly feel to his music. He killed it up there and gave an inspiring speech telling us how he used to try to sneak into EDC Las Vegas, and how playing there truly was a dream for him. His passion and energy were infectious as always–I love feeling the energy of artists like Ghastly that are truly so happy to be there sharing their music with us.
With Ghastly finishing up, we decided to jump over to circuitGROUNDS and catch some of RL Grime–one of my favorite trap artists. That stage design was beyond impressive–everywhere you turned there was a massive trapezoidal tower complete with a huge LED screen, lights, and lasers. The DJ booth was raised high, giving the DJ an epic platform that you could see from all angles. Unfortunately, I was a bit disappointed with RL Grime's set; he played a similar one to the sets I've heard in the past. Regardless, it was definitely still fun to get down to his festival bangers–"Tell Me," "Core," and "Love Sosa" that will never fail to get the crowd going.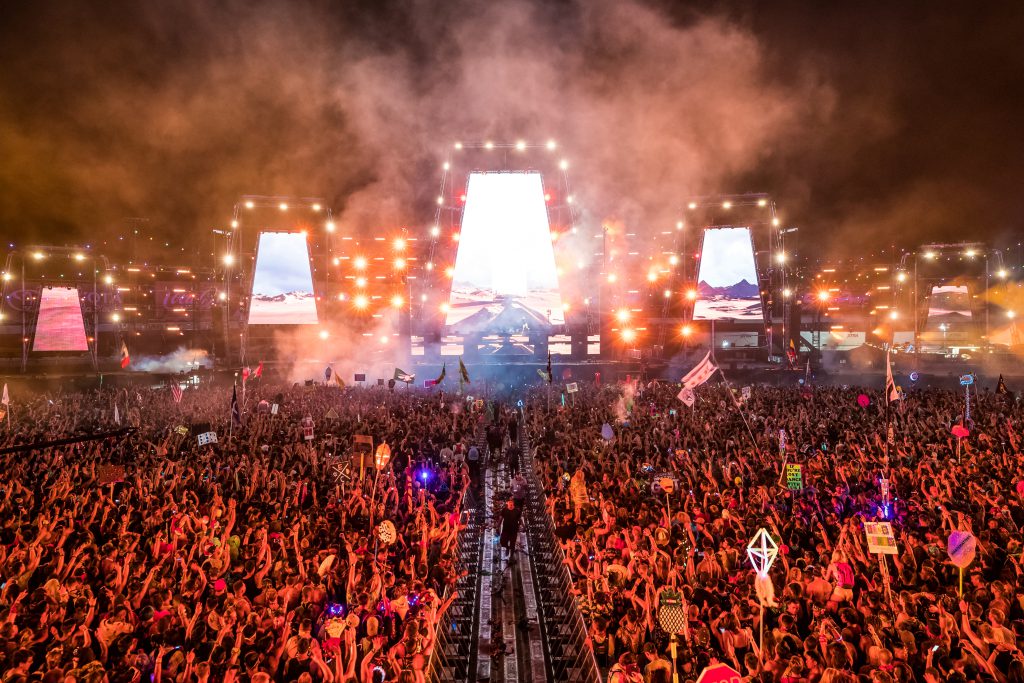 The rest of the night's lineup included Jauz, Armin Van Buuren, and Audien B2B 3LAU, each of which I thoroughly enjoyed. Jauz threw down with his signature mix of dubstep, house, and bass, sprinkling in some bouncy video game inspired tunes. He went especially hard for EDC, giving us a huge run of heavy bass and dubstep towards the end of the set. After Jauz, we ran over to kineticFIELD for one of my all-time favorites, Armin Van Buuren. We arrived just as he began playing "This is What it Feels Like," the song I fondly remember him playing at my very first EDC four years ago. As Armin ended, the nightly firework show began. One of the kinteticFIELD ceremonies began, playing songs like "Shelter" and "Feels Like Home." My friends and I had one of those magical EDC moments watching the fireworks together.
My favorite set of the night, and maybe even the entire weekend, definitely goes to Audien B2B 3LAU. I didn't know exactly what to expect out of their set, but wow! They gave me exactly what I want out of an EDC set, going hard with some heavy bass but then pulling back and playing feel-good tracks that perfectly fit the EDC atmosphere. They threw it back with a ton of the songs that made me love dance music, like Martin Garrix's "Gold Skies" and Axwell Ingrosso's "Calling." I've had Audien's track "Leaving You" on repeat since that set–for sure one of the highlights of the night. I'd definitely recommend giving the set a listen if you weren't able to attend!
Day 2
On the second day, we arrived much earlier; traffic luckily was no object! The sun still had yet to set, so we had a chance to explore a little while it was still light out. We ran over to kineticFIELD to catch the end of Shaun Frank. He played a killer opening set to kick things off. Shaun was joined onstage by singer Delaney Jane, who is featured on many of his tracks, and the two of them brought the energy despite the early hours. He closed with his euphoric remix of "Closer," putting out some great vibes for the rest of the night.
Night two was spent exploring the art cars, and catching all the feels with sets from Porter Robinson and Above & Beyond. Prior to this year, I'd never spent much time at the art cars–I had no idea how much cool stuff was going on on top of those little things. The more intimate sets were awesome, and the surprise guests were bountiful.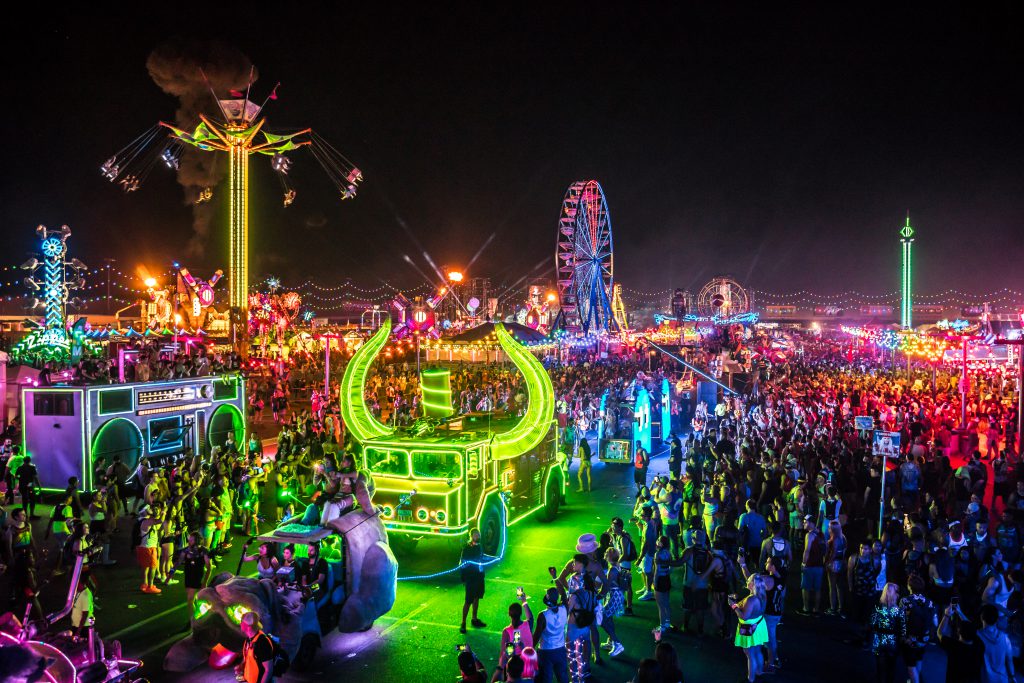 The best part of my night had to have been Porter Robinson. The cosmicMEADOW was the perfect setting for his impactful music, and that place was completely packed. The grandstands were filled to the brim, and the grass was abounding with Headliners hoping to experience Porter's set. He played an unbelievable version of his Worlds set, complete with some new "Shelter" additions. As he closed his set with my all time favorite song, "Language" the fireworks went off for the most indescribable five minutes. Dancing with my best friends during that finale of Porter's set was hands down the best moment of the weekend. Porter himself was even blown away by the fireworks and the sheer number of people out there supporting him.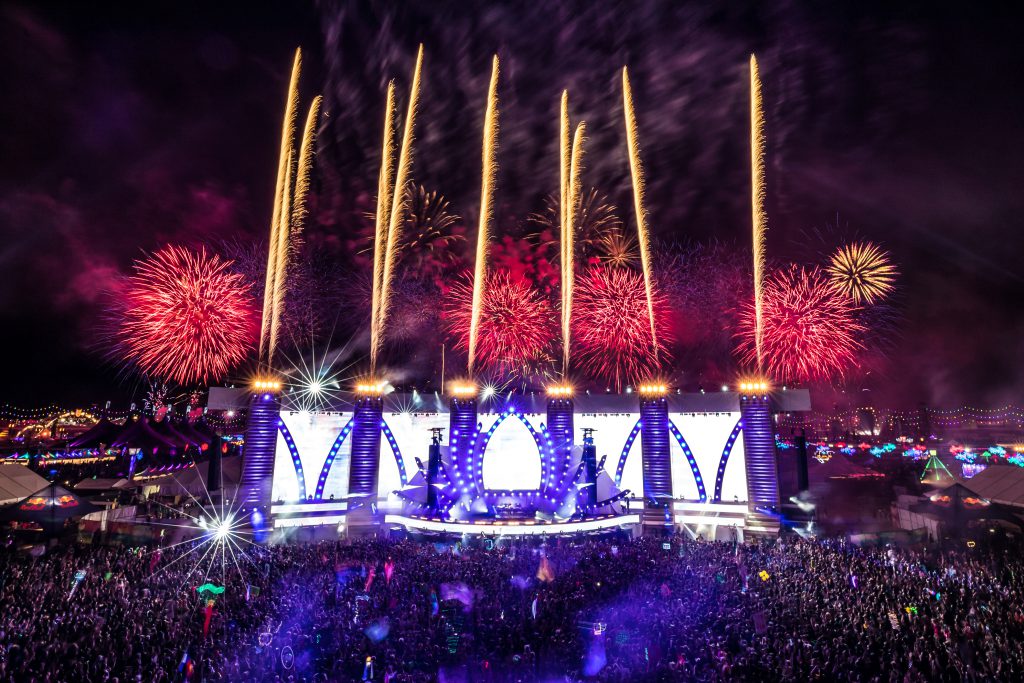 Right after Porter we raced over to circuitGROUNDS for Above & Beyond. They'd just begun by the time we got there, and I settled in, ready for another emotionally charged set. That hour and a half was even more incredible than I had imagined–they created such a special atmosphere throughout circuitGROUNDS and had us dancing the entire time. While I was ready for the feels, I wasn't expecting all the dope beats in between their tracks that had us all getting down. Their live writing across the screen with messages like "Life is Made of Small Moments Like These" and "This is EDC, This is Heaven with You" helped me to fully take in and appreciate how special that set was, with some great friends at my favorite place.
We closed out the night with Oliver Heldens, Virtual Riot B2B Dubloadz B2B Barely Alive, and Jamie Jones. The Virtual Riot B2B was absolutely insane–the craziest I'd seen bassPOD yet. They even brought out Dirtyphonics for a while; the energy with the four of them up there was through the roof! The lasers were full force and they were unleashing the hardest bass and dubstep that I'd heard all weekend. After raging at bassPOD for a while, we made our way to neonGARDEN to close out our night with some deep techno beats.
Day 3
Always bittersweet, day three snuck up on us way too quickly. We spent most of the night roaming around, seeing all of the sites that we hadn't had a chance to explore yet. I had a blast dancing around at the Parliament art car, probably the biggest art car at the festival, with a huge animated owl on top that danced along with everyone else. We jumped around a lot that night, but notable sets included Herobust, Madeon, Flux Pavilion, and JOYRYDE. I absolutely loved Herobust's set at bassPOD; it was the perfect setting for his insane tracks like "Dirty Work" and "Skurt Reynolds."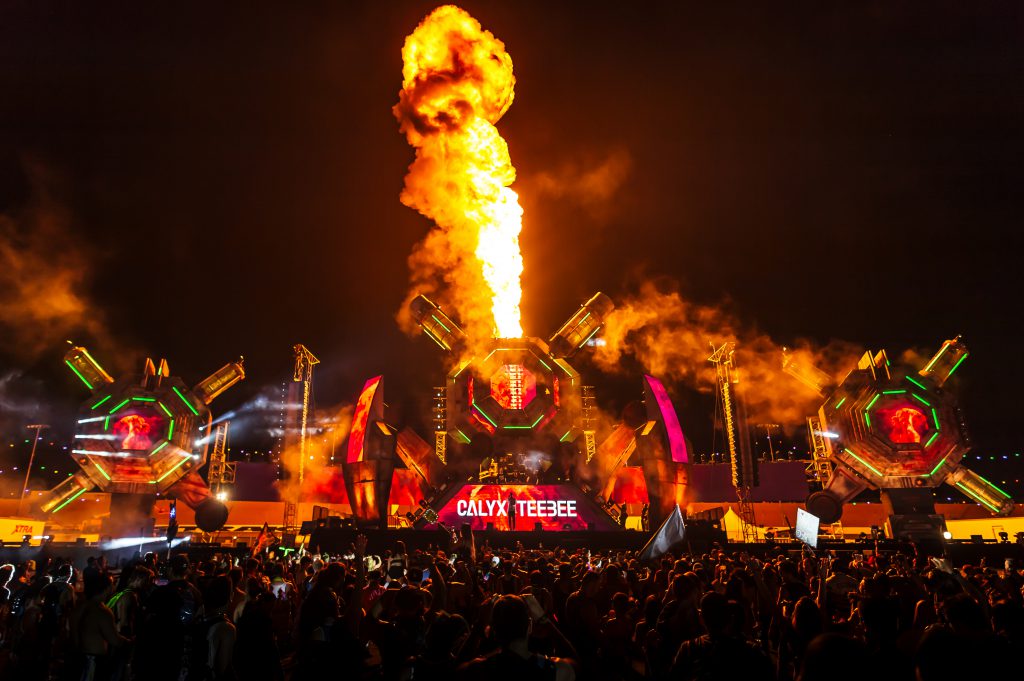 The best part of the night, and potentially the weekend, was the surprise closing set by Kaskade at the Kalliope art car. I'd heard whispers throughout the night that Kaskade might show up, but I couldn't believe it until I saw it with my own eyes. Around 4 am we wandered over, and there he was, playing a beautiful Redux set for all to hear. An excited crowd gathered around the art car, the front full of Kaskade flags and totems waving in the air. Getting to hear songs like "Last Chance" and "Atmosphere" that I associate so heavily with the magic of EDC was the perfect way to say goodbye to the festival and reflect on the unforgettable moments we'd had throughout the past three days.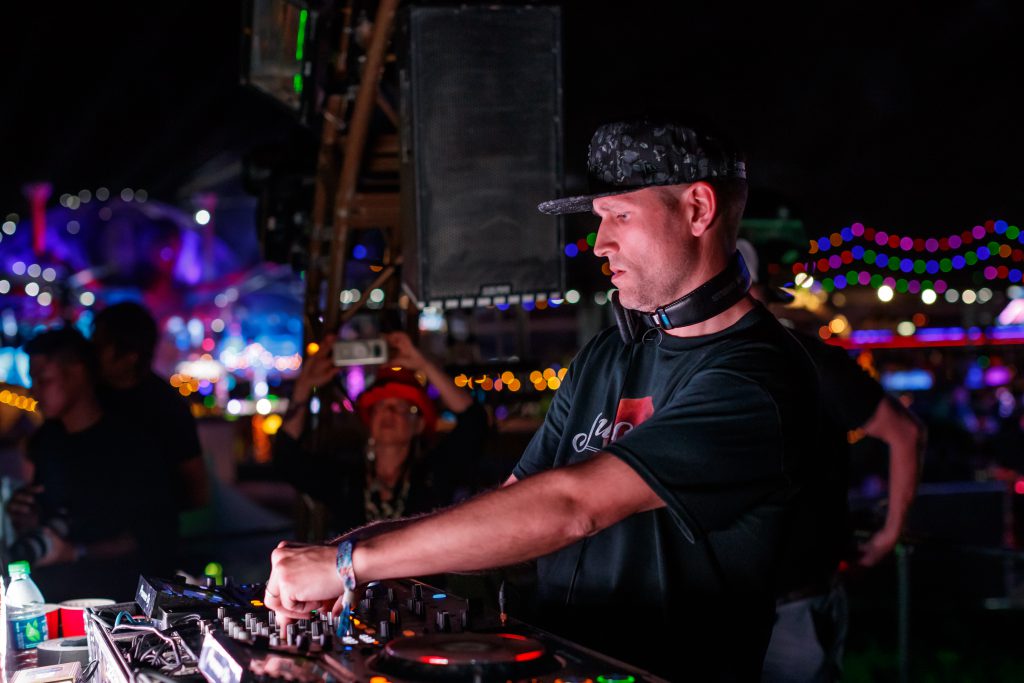 EDC Las Vegas once again exceeded my expectations. With surprise performances from Seven Lions, Jai Wolf, Kaskade, Ekali, and even Drake, there was no shortage of excitement. Other than some traffic-related problems on the first day, the festival ran very smoothly from my experience. I already miss the positive energy constantly flowing at EDC, and the ability to see world-class artists everywhere I turned. You better bet I'm already counting down the days until next year. See you soon EDC!
---
Connect With EDC Las Vegas On Social Media:
Website | Facebook | Twitter | Instagram 
Featured Image Credit: aLIVE Coverage for Insomniac