Herobust Talks Middlelands, Holy Ship!, & More!
---
Hayden Kramer, aka Herobust, hails from Atlanta, Georgia, a city that is famed for its rich history and capital for hip-hop, R&B, and even gospel. Beyond that, it is the city that many people claim as the birthplace of trap music, so it's no wonder that his stage persona is widely hailed as a 'trap god.' A friend of mine first showed me Herobust's SoundCloud account a few years ago and as I listened to the only phrase that came to mind what just how filthy the drops and sound were. His music was a totally unique experience and I knew that I just had to see him live. It wouldn't be until last year at Moonrise Festival that I would finally get my chance, but the wait was well worth it.
Herobust's sets are a non-stop rage fest complete with head banging and epic mosh pits, trust me when I tell you that he knows how to throw down. We had a chance to chat with the trap god himself after his set at Bassrush Arizona earlier this month, read on for the full chat and find out his thoughts today!
Check out Herobust – I'm Aloud EP Teaser Video on YouTube:
Download or stream the I'm Aloud EP on the medium of your choice here!
---
I know you're just coming from the inaugural Middlelands Festival. How was your set, the crowd, and energy at the festival?
It was TIGHT! everyone there was there to have a good time. My set went well, and the crowd was down to rowdy to it! The whole Medieval vibe was super fun and I think really added to the crowd's enthusiasm. Definitely a great festival!
You've been touted as a "trap god" how do you feel about this title and how it relates to your producing style?
I don't know about that! haha! I appreciate it though. I think people really get into my sound design, and I appreciate that they do. It's just about making quality tracks that make people wanna get up and move!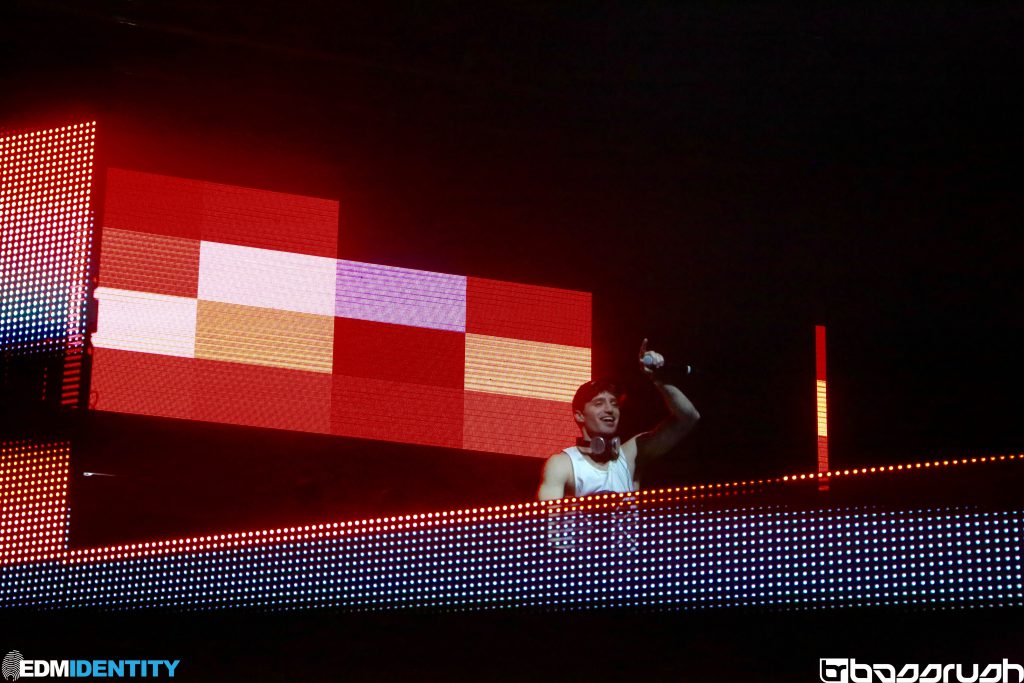 Your recent Vertebreaker EP exhibits a solid integration with rap, swag, and goes so hard, people might need a neck brace after listening to it. What inspired this style and how long was this EP in the making?
I tend to get into mental "Zones" when I start on a new project. This one definitely had a lot more rap influence than EP's in the past had. I was just listening to a lot of Hip-Hop, and getting inspired, and I ended up getting into this zone that made me wanna make this style. This EP was in the making from then until I released it, so about a year.
At Holy Ship! This year, you had the opportunity to be a part of an epic and long list of b2b. I personally listen to that set about once a week. Is that the biggest b2b you've been a part of and how do you think Jauz, Getter, Kayzo, Ookay, Slushii styles blend with yours?
Definitely one of the biggest b2b sets I've done. No doubt. But I think those guy's styles each bring something else to the table and having them all working together was creating something truly unreal.
In a previous interview you mentioned that you came to the conclusion that during a set the crowd doesn't have an unlimited amount of energy, how does that affect the way you put your sets together or how you prepare for a show?
It makes me think of how I can curate a set that takes the listener on a journey. A lot of times, I'll deviate from the set to meet the needs of the crowd. Music gives people energy, but you can only take so much as a member of the crowd. If you, as the DJ, are hitting those moments correct, then you have the potential to add to the crowd's energy.
Much of your style comes from how and where you grew up. Southern hip hop and Atlanta specifically are cited as the birthplace for Trap. Who were some of your inspirations growing up and when did you decide to work toward becoming a producer?
OUTKAST definitely had a huge impact on me, they really inspired me at the beginning of my musical career, but as I started making beats, people like The Prodigy fueled my love of production and inevitably led me to create full-on tracks.
You've been able to play at a large number of festivals, I personally saw you at Moonrise, Hard Summer, and Beyond Wonderland. Is there a memory or festival that stands out among your travels?
Man, that's like asking what song was your favorite to make. All of them have been so special to me, and have been so much fun to play, I couldn't possibly say one stands out as way better than the others because the crowd at any given festival makes me feel like that one is the best.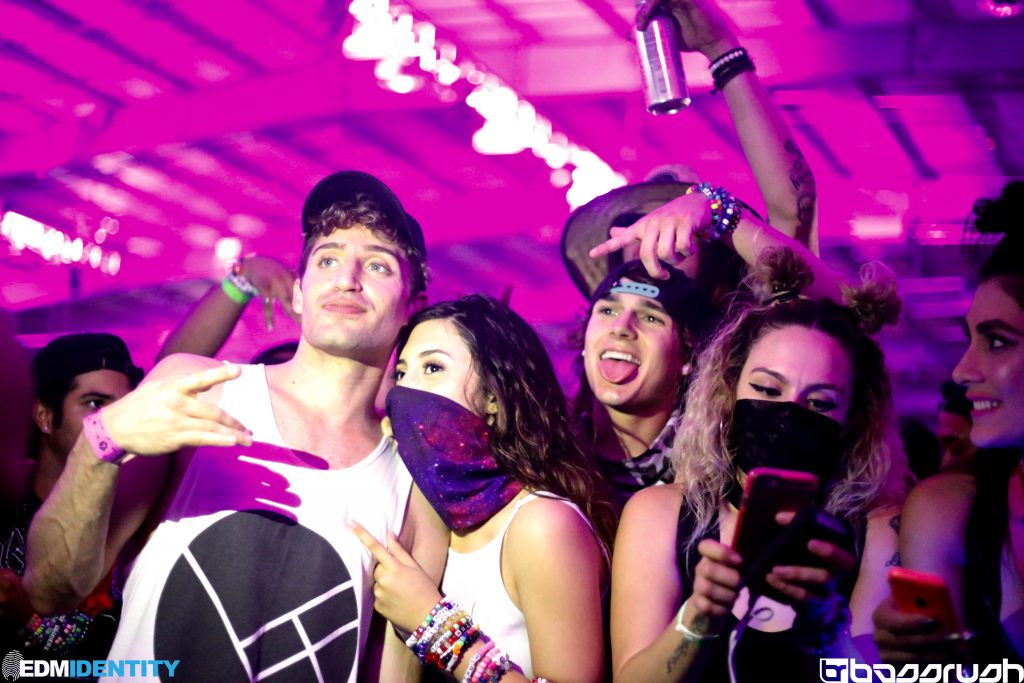 Which do you prefer, club or festivals sets?
Man, it's hard to choose. It feels good to play a festival set because it's what you dreamed of when you were just playing club sets. But club sets are a blast and you really feel like you're part of the action!
Earlier this year Gramatik announced he wanted to do a collaboration and then subsequently said it was happening, can we get an idea of when we might see that drop?
We're gonna be keeping you on your toes, but do expect to see it soon!
What's your favorite thing to eat – from home and when on the road?
Burritos. Always Burritos. It's a type of food that can be done so many different ways but is very solid no matter what.
---
Connect with Herobust on Social Media:
Website | Facebook | Twitter | Instagram | SoundCloud
Featured Photo Credit: Antodope