With almost every DJ under the sun playing EDC Las Vegas, figuring out who to see is no easy task! Here are my top picks for artists you can't miss under the electric sky.
---
With little less than a week before heading to Vegas for EDC, it's time to start figuring out who you're going to see! While I definitely recommend leaving time to explore and discover new artists, it's always good to have a few must-sees. From Vini Vici to Dillon Francis to Porter Robinson, I definitely have a wide variety of artists to see this year. Below you'll find a couple of newer faces as well as seasoned veterans, but I'm dying to see each of these artists. We even get to look forward to some exciting B2B action from Alison Wonderland, Jauz, and Diplo. Read on below for my top artist picks for EDC Las Vegas 2017!
Check out our other EDC Las Vegas posts here!
Grace's Top Picks at EDC Las Vegas 2017
---
JOYRYDE
JOYRYDE has been on my radar since last year's EDC Las Vegas. He played a fun set at Cosmic Meadow, and I still remember loving his track "The Box" being played out in almost every trap or bass set at EDC last year. JOYRYDE definitely has created a distinctive style, mixing house, bass, trap, and grime for a bouncy vibe that's impossible to turn away from. If you're a fan of Dr. Fresch, Habstrakt, Destructo, or Valentino Khan, you definitely need to check out JOYRYDE.
He recently made a guest mix for Night Owl Radio that I've had on repeat for weeks now! If his guest mix is any sign of the set we can expect from JOYRYDE at EDC this year, I can't imagine how fun it's going to be. Catch him on Sunday at circuitGROUNDS!
---

GRiZ
GRiZ is one of my all time favorite artists–when I heard that he's playing bassPOD this year I almost lost it. GRiZ has been known to throw some heavy bass into his sets, but a set at bassPOD? I can't even imagine. Similar to acts like Big Gigantic and Brasstracks, GRiZ incorporates live elements into all of his sets, but he specializes in the saxophone.
His talent is astonishing, switching seamlessly between mixing some funky beats and soulfully killing it on the saxophone. The good vibes are always flowing at a GRiZ show! I'm so intrigued to see him bring out the sax at bassPOD.
---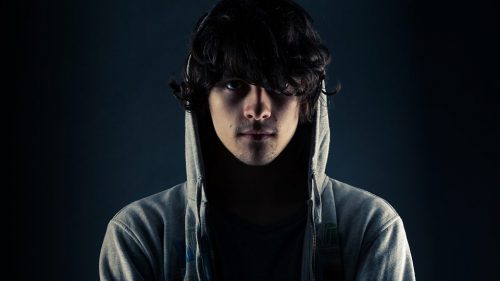 Virtual Riot
I cannot wait to see Virtual Riot. His "Throwback" EP came on my SoundCloud feed a couple of months ago, and I swear to God I was transported back to 2013 dubstep heaven. The happy melodies woven in amidst euphoric dubstep bass drops keep me on cloud 9 throughout the entire EP! I love how he put a modern spin on the style we know and love from back in the day when dubstep was huge.
Considering my newly found obsession with Virtual Riot, I haven't yet attended a show, but I am certain he will be absolutely incredible at EDC. Definitely one I won't miss.
---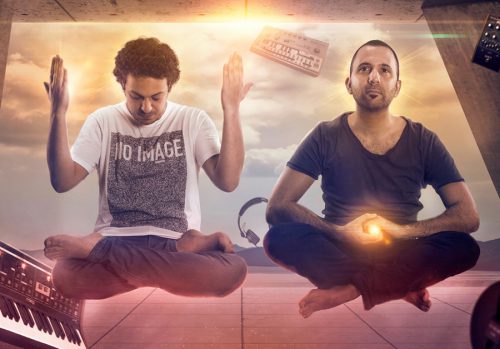 Vini Vici
After seeing Vini Vici play the 4 am second to last set before Armin at ASOT 800 Utrecht, I have been obsessed. The pair composed of Aviram Saharai & Matan Kadosh has a Psy Trance feel with touches of techno and progressive in their music. I'm the first to admit that I usually wouldn't be drawn to a Psy Trance set, but after seeing Vini Vici absolutely crush it at ASOT I've been dying to see them again.
I've never seen artists more excited and passionate on stage–they are up there dancing and sweating just as hard as everyone in the crowd, and with huge smiles on their faces! They're all about spreading the good vibes and are absolutely hilarious–check out their Instagram for some funny festival memes. #jointhetribe and don't miss Vini Vici at EDC Las Vegas!
---

Madeon
Madeon has been making jams from a very young age, and at only 23 he already has some hugely successful albums under his belt, including his newest "Adventure." Anytime I need a feel good track I immediately turn on some Madeon–his electro-pop sound never fails to brighten my day! Madeon embarked on the Shelter Tour with Porter Robinson this year, an absolutely incredible project that mixed their two musical repertoires and centered around their collaborative track, "Shelter."
It was a show of the unbelievable talent of both of them, and now I can't wait to see the two separately at EDC this year. Although, "Shelter" was played in the EDC lineup announcement on Night Owl Radio, so maybe we'll get to see some B2B action!
---

Seven Lions
When I think about EDC Las Vegas, Seven Lions is one of the first artists that comes to mind. His euphoric bass sound is the perfect soundtrack to unforgettable times you'll have at EDC Las Vegas. Tracks like "Don't Leave," "Falling Away," and "Strangers" never fail to give me those EDC feels!
Last year, Seven Lions killed it at the main stage, kineticFIELD, and this year we get to see him in a new setting– circuitGROUNDS. I personally like circuitGROUNDS better since there are better visuals and its a little less crowded, so I'm even more excited to see Seven Lions this year.
Check out our interview with Seven Lions from EDC Las Vegas last year here!
---
 
Dillon Francis
Everyone make way for the biggest personality in EDM– Dillon Francis. This guy is the first Snap Story I watch every morning, and he never fails to make me laugh with his ridiculous antics and imaginary friends like his piñata Gerald. Even better, his music is to die for. Tracks like "Need You," "Say Less," and "Set Me Free" are top favorites for me, and of course, Dillon made hilarious music videos to go along with them.
While some of his songs are more bass or trap heavy, he also has feel good dance tracks like "Anywhere" that you can throw on at any time.  Get ready for a wildly entertaining set complete with tons of bangers and absurd visuals–I promise you'll leave this set with a smile on your face. Hopefully we'll get to see Gerald too!
---

Above & Beyond
I still can't believe I have yet to see a full Above & Beyond set! The world-renowned group out of London has made progressive trance for almost two decades now. Their label Anjunabeats is home to some of the biggest names in trance today, continuously releasing truly beautiful tracks from artists across the board.
Above & Beyond is another group that I heavily associate with the feels of EDC Las Vegas, so I am determined to catch their entire set from start to finish this year! I can't wait to hear their tracks like "Blue Sky Action," "Another Chance," and "We're All We Need" on Saturday at circuitGROUNDS.
---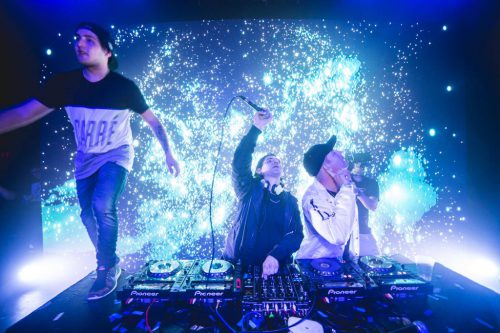 Alison Wonderland B2B Diplo B2B Jauz
Alison Wonderland – Facebook | SoundCloud || Diplo – Facebook | SoundCloud || Jauz – Facebook | SoundCloud
This B2B is straight out of heaven–three of my all-time favorite artists playing B2B at my all-time favorite festival? I couldn't be more excited! Going down on Sunday at kineticFIELD, I am positive that this set is going to leave me walking out of EDC Las Vegas completely blown away.
I foresee some heavy bass, wubs, trap, and even some feels in store for this iconic B2B. I live for the energy presented when artists play together, and these three are some of the most talented artists in the game right now. This one is definitely at the top of my life of must-sees at EDC this year!
---

Porter Robinson
I'd be lying if I told you there weren't tears in my eyes when I heard Porter come on during the Night Owl Radio EDC lineup announcement. Porter is my number one favorite artist–some of my fondest memories are from experiencing his sets with some of my best friends. His music truly means something to each and every person, whether it be helping them through a hard time or giving them the hope and confidence to be who they're meant to be. Whenever I'm feeling down, I just put on some Porter and I know that everything is going to be alright.
Porter on the EDCLV lineup is truly a dream come true for me. He's been notably absent from past lineups since playing kineticFIELD in 2013; I've been praying to see his name for the past three years! I can't wait to see what he has in store for his set at his new stage–the Cosmic Meadow. I think the grassy stage complete with ample visuals will be the perfect place for Porter.
I'm so interested to see the type of set that he plays this year–last time I saw him he played a Worlds Remastered set, a new spin on his iconic Worlds set. Since then, he's been on the Shelter Tour with Madeon, so I wonder if he will return to a similar Worlds Remastered set or give us something completely new! Only time will tell.
If there is one set I can recommend for you to attend it is Porter Robinson. I promise you won't regret it.
---
Connect With EDC Las Vegas On Social Media:
Website | Facebook | Twitter | Instagram 
Featured Photo Credit: Insomniac Events