A group of Reddit users came together to create the ultimate Shelter Live Tour playlist!
---
If you attended the recent string of Porter Robinson & Madeon's Shelter Live Tour, you definitely walked out of that venue wanting more Porteon in your life. The two masterminds came together and delivered an unbelievable show throughout the entire United States and even overseas. The true beauty of that show was the amount of artistry that both Porter and Madeon brought to the table. From the visuals to both artists' songs being played in a seamless way, it was easily one of the Top Events in 2016.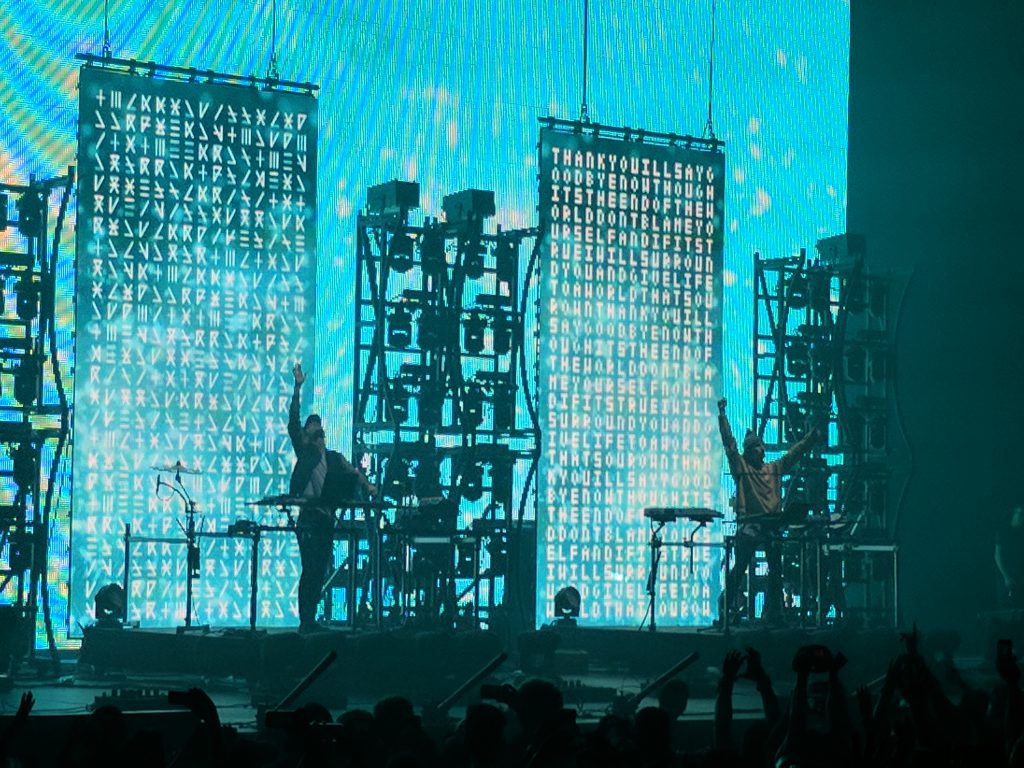 Now, if you're absolutely needing more from these two artists, you're in luck! A community of Reddit users came together and compiled a list of various mash-ups and remixes that were played during the Shelter Live Tour. The result is an impeccable way to teleport yourself back to the show itself. There are eight Shelter Live Tour Remakes on the SoundCloud playlist that can be found below. The tracks have all been cleared by the original owners, so don't expect these to get taken down anytime soon. We thank these users immensely – these remakes are absolutely spot-on to the versions that were played during the live show.
Click HERE for /r/PorterRobinson and HERE for /r/Madeon to join those communities of devoted fans! Follow Porter Robinson Remakes on SoundCloud HERE!
THERE'S MORE! If you want to actually attend the Shelter live show, both Porter Robinson and Madeon will be conducting their final Shelter show during both weekends of Coachella. You can see them plus many other amazing artists on the lineup HERE.
Interested to check out our experience at the event? Check out Zach's Shelter Live Tour experience for both the San Diego and LA dates HERE.
Stream the Porter Robinson x Madeon – Shelter Live Tour Remakes on SoundCloud:
---
Connect with Porter Robinson:
Website | Facebook | Twitter | Instagram | SoundCloud
Connect with Madeon:
Website | Facebook | Twitter | Instagram | SoundCloud