Get to know rising star Nhexis in this week's Artist Spotlight! 
---
For Jeremy Hogan when the sounds of trance came calling, a passionate spark would be ignited. Most would hang back in the shadows, enjoying the sweet melodies and pulse driving rhythms with a voyeuristic posture. But for Jeremy, this would not be enough. Jeremy had a vision for his life. A vision that would come to fruition, placing him in the DJ driver's seat. With a dedication to mastering his craft, Nhexis would be unleashed on Atlanta, Georgia, working tirelessly in the studio, honing his production skills and delivering sets that would express his love for the music that had touched him so deeply for so many years.
As a resident DJ and organizer for Unity Events, Nhexis has been at the forefront of a massive trance takeover, the likes of which has taken the genre to a new heightened presence in the city he calls home. Positioned among a team of incredible trance visionaries, Nhexis would hit his stride, ultimately landing him a spot at Imagine Music Festival 2016 where I was lucky enough to witness something very special unfolding. From the moment he stepped on stage, the energy shot us straight into a new dimension of sound. With dark tech-trance and psy flavors flooding the speakers, Nhexis took us on one hell of a wild ride. A ride that I wished I could stay on forever! From that moment, I knew I was witnessing the future of trance.
This year, Nhexis has begun a new chapter. Catching the attention of Aria Digital Recordings his first official release was unveiled, in the form of his remix of Tom Rogers' "Sector 5". Designed with a precise balance between tech-driven kicks, tantalizing builds, and hypnotic progression, Nhexis' remix of "Sector 5" would be the one to put him on the map. In a flash, the release would skyrocket up the Beatport trance charts, establishing Nhexis as an artist that we should keep our eyes and ears firmly planted upon. So, if you want to get to know a little bit more about this up and coming star then read on and indulge in a very special Artist Spotlight guest mix from Nhexis!
Stream EDMID Guest Mix 068 || Nhexis on Mixcloud:
---
You have been a trance fan since the early 2000's. Who were some of the artists that inspired you to gravitate to the genre and how have your early passions helped to inspire the music you make today?
It was around 2000 when I first discovered Fragma's "Toca Me" which at that moment I feel my love for electronic music was born. Later, discovering artists that were considered all ranges from trance, euro dance, and pop-trance including Ian Van Dahl, Alice Deejay, Lasgo, Tomcraft, Dj Sammy, ATB, Paul Oakenfold, old Tiesto and the list goes on! My other half of music listening is metal. I really enjoy heavy basslines with massive riffs. I think the combination of both elements is really present in my style today.
As a rising star what are some of the biggest challenges you have had to face and how did you overcome them to take your career to the next level?
When I started off back in 2012 with production I started from scratch. I was lucky enough to have a close friend who was into production at the time who helped me get my feet on the ground. I watched YouTube videos, read articles, talked to other friends, and constantly pushed myself to learn how to use Abelton. To anyone who is starting out I highly recommend using YouTube, very useful information can be found to get you to a level where you can start to understand how the music can be engineered.
Something I face daily and I'm sure most of the world can agree on is time management. I work full time and have multiple projects outside of production/DJing. Music is my passion, so I am either losing sleep or having to cut other things out of my life. I started to dedicate certain hours of the day just to music. Even if I'm not inspired at that very moment, I at least start something or watch a YouTube video.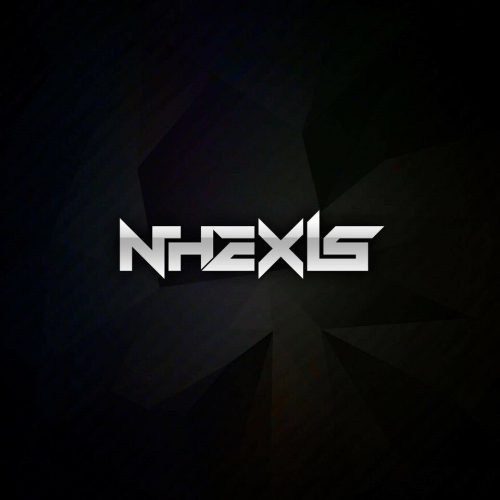 I am always curious to know how artists come up with their chosen name. How did you come up with Nhexis as your artist name and do you think that a good name helps in your branding?
I was looking for something that would fit me artistically and also have a decent look to fit my style which I consider to be dark and edgy with beautiful and melodic breakdowns. Knowing that I started searching for names and came across "Hexis" which is Greek for a quality of being in an active state of possession that intellectualized the soul in permanent contemplation of the intelligible world. I felt this was appropriate for my style, which ranges from techno, tech trance, and psy. After discussing it with some friends, Chris Orosco "Reliquary" suggested I add the N, that it felt better and gave more personality to the name. I agreed with him and here we are today… "Nhexis".
Did you miss it? Check out Reliquary's Artist Spotlight right here!
Your remix of Tom Roger's "Sector 5" has been plowing its way up the Beatport trance charts grabbing a #45 spot for the remix as well as the #3 spot for the release. What was your inspiration behind producing such a wonderful remix and how has its success inspired you inside the studio?
I only had a little over a month to work on this track and with my busy schedule, it really took a lot of sleepless nights, to be honest. Everything seemed to flow so well. I completed a full layout rather quickly and spent most of my time on the FX/Bassline processing.
Seeing the track chart so well and having such overwhelming response from my friends has driven me to push harder in the studio. I have devoted longer hours, trying to become more organized in current projects as well as the Nhexis brand, and really take things to the next level. All in all, it was basically fuel for me to keep going strong and that I'm going in the right direction!
Grab your copy of Tom Rogers – Sector 5 (Nhexis Remix) right here!
When producing a brand new track what are some indispensable elements that you believe are needed in order to craft the perfect trance tune and what are some unique "Nhexis" elements that you use in order to make your track stand apart from those produced by other artists?
Kick and Subwoofer relationship. I believe that's the one thing I spend the most time on, I go back and forth with myself trying to get that perfect combination. Every element is important though. I spend a lot of time listening to each unique sound I put into my tracks with ensuring each new addition has its own purpose. As far as unique to myself, I believe that would be my bassline drive with it surrounding FX. I really enjoy a driving bassline with lots of surrounding FX elements. I am still growing as a producer/artist and am constantly working to really hone a perfect sound design element to further increase my artist identity.
You are one of Unity Events resident DJ's and an artist who shines a brilliant light on the exciting genre that is trance. Can you describe to us what it feels like to play a pivotal role in the explosion of trance in the city of Atlanta and do you feel that trance will always have a permanent home in your city?
I'm just doing what I love and lucky enough to experience it alongside some of my closest friends. We have a very strong community here in Atlanta and I believe the heart of trance will definitely live on in this area. I have to give a huge shout out to the Unity Event's team and Ryan Michael for starting this vision that has given many artists locally here a chance to shine, I'm happy to be a part of the team and look forward to many more years of trance here!
Check out Unity Events Founder Ryan Michael's Artist Spotlight right here!
If you could play a back to back set with any artist who would that be and why?
Mark Sherry! I think he has done wonders for the tech trance and trance scene in general. Mark is such a humble guy who is packed with energy and it shows during his sets. I truly think it would be a fun experience to be able to play with him and put forth my energy with his. Not to mention, I'm a massive fan of his Outburst work.
If you were given the opportunity to play at any event in the world, what event would you choose and why?
I haven't really put thought into this before, but if I had to pick I would probably choose Dreamstate. The stage, visuals, and crowd just seem absolutely unreal! I'm not picky though, I enjoy playing mostly anywhere that the trance fans are. I just enjoy being able to see others dance and put everything behind them in that moment.
Describe your most memorable show to date and explain why that particular event was so special to you.
In 2016 I was invited to play in Nashville, TN for Cloudland Music's first ever trance event. I had a huge group of friends drive with me to support and Cloudland was very hospitable. The set flowed so well and ended up being an extended hour. Everyone was very responsive and happy to see trance music in Nashville and I absolutely loved playing for them. I have to include Imagine Festival in this as well, no other feeling than being able to play for a huge crowd on such an iconic stage as the Incendia Stage!
What can Nhexis fans look forward to in the coming months? Any exciting new releases on the horizon and what are some of your goals for the rest of the season?
I'm currently working on a few remix's and I have about three originals I'm finishing off to send to labels soon. I have much more in the works, as well as other artist collabs that I can't quite share yet. Stay tuned to my artist page though, I anticipate lots of things happening quarter four of 2017!
---
Follow Nhexis on social media: