The Reliquary is a container for holy relics and nothing could be more sacred to this Atlanta-based producer/DJ than the driving rhythms and soul piercing sounds that dance music epitomizes. 
---
Chris Orosco aka Reliquary is a trance family hometown hero in the city of Atlanta, Georgia. His passion for the scene and his relentless drive to spread the word of trance all over "The Athens of the South" has found him brushing elbows with some of the biggest names in the trance industry. Reliquary has played as support for Will Atkinson as well as Christopher Lawrence, Max Graham, Tritonal and even Darren Porter! He is also an active member of the Unity Events team, helping to bring both national and international superstars to his city, throwing the best trance events and parties that Atlanta has ever seen to date. If this isn't enough, Reliquary has developed his own live DJ mix series called the Pantheon as well joining forces with Z.E.R.O. to host a very special podcast called Where Is The Sunset ushering in the night the only way they know how with the very best in melodic, progressive trance!
But wait! There's more! Reliquary is no stranger to the festival scene as well. Opening the Trance Addict stage at TomorrowWorld 2014 was of the highlights of his career as he set the mood for the rest of the day, delivering a set that was worthy of the big stage and incredibly expressive as to who he is as an artist. His set for TomorrowWorld was followed up by the legend M.I.K.E. Push and the vibes that Reliquary built for that transition were stunningly gorgeous. Most recently, Reliquary touched down on Imagine Music Festival bringing trance to a festival saturated with bass music and reminding everyone why trance is one of the greatest genres ever created! So, sit back and relax and get to know the next big name in trance. This is Reliquary!
Stream EDMID Guest Mix 043 || Reliquary:
---
What was your inspiration in becoming a DJ?
Oh, that's a good one and I think there are two major parts. First, I think for me the biggest inspiration has been Electronic Dance Music just being what it is. I feel at its core it's somewhat experimental in nature and is constantly pushing the edges of possibility in terms of sound, design, and genre. This character has always drawn me to the music as well as the people who are really passionate about it. Second, I'm really lucky to have met a lot of really hard-working and talented people who share a strong passion for the music and I can call close friends. Ultimately they are the ones who pushed me to work hard too and really learn the music inside and out.
Having a specific "sound" is important in the EDM world. What would you describe your sound as?
Without a doubt. It's always been really important to express myself as best I possibly can through the music. I think that's where that specific "sound" comes from, at least for me. Haha, as far as describing it, though, that's a pretty tough one! I'd say my style is generally progressive, melodic, emotional, and driving. With both my original tracks and my DJ sets I like to keep things really dynamic and interesting. To me, it's really important to try to tell a compelling story and convey specific feelings at the right time. Think of it as sort of like a feels rollercoaster, haha!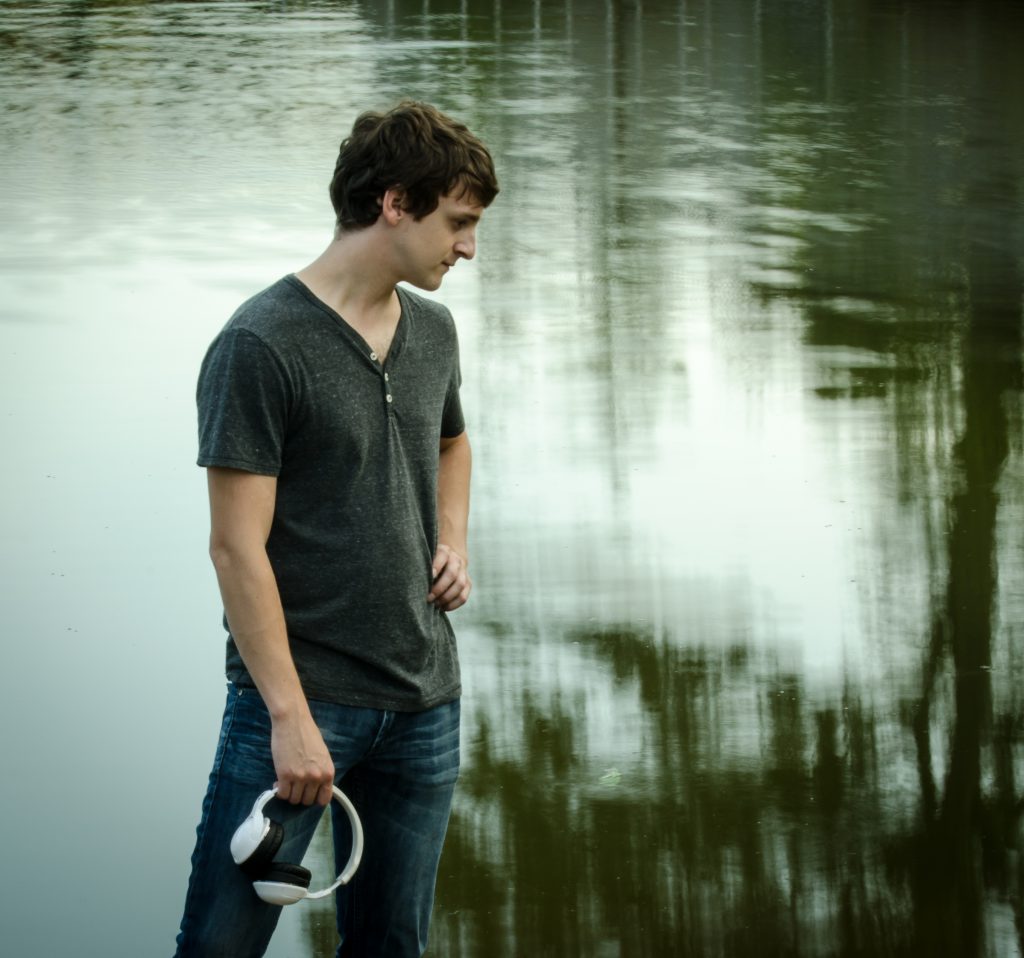 If you could play a b2b set with any artist, who would it be and why?
Oh, another tough one but Eco has been my biggest inspiration over the past 3-4 years so I think I'd have to pick him. He always creates amazing work that I feel I can really identify with and I think we may have pretty similar taste. It would also be really awesome to get to know him and the inspiration behind his work. Really, more than a b2b set, it would be a dream come true to work with him in the studio on a collaboration project. Who knows, maybe one day, right?!
Do you have a favorite event that you've been able to play?
Definitely. Haha, I'm sure you can guess which it is too! In 2014 I was lucky enough to win a time slot to play the Trance Addict Stage of TomorrowWorld through a DJ contest. Honestly, it all still feels like a dream. All the events leading up to it and the ridiculous amount of support from friends and fans that got me there was pretty overwhelming and I'll always be grateful for that. There was so much energy and excitement in that tent to feed off of that I didn't even have time to get very nervous. It was over in a blur but I don't think I've ever had quite that much fun playing. It's still one of my favorite memories and I'm sure it always will be.
Stream Reliquary live at TomorrowWorld 2014 on SoundCloud:
What about the Electronic Music Scene specifically speaks to you?
There's this carefree and loving spirit that's almost intrinsic to it and the fans of the music are just so passionate! People come from wherever they have to just to see their favorite DJ perform for sometimes only an hour and they do it because they know when they get there they will be with so many other similarly minded music loving people. It's a scene that's full of love and acceptance and one of the few scenes where I feel you can show up to an event alone and easily leave with a new family of friends. I think this is true of most Dance Music genres but feel it especially true for fans Trance and that's definitely a big part of what draws me to that genre in particular.
If you could pick 3 artists to listen to for the rest of your life, who would they be and why?
Oh dang, that would be rough being stuck to just three. There's so much great music out there. I think my first pick would have to be Eco again. His music is super original and inspiring to me. For two and three I'd pick Tiesto and Armin Van Buuren. They both have such a huge catalog of great work and I've listened to some of their older albums for what feels like a lifetime or two already, haha.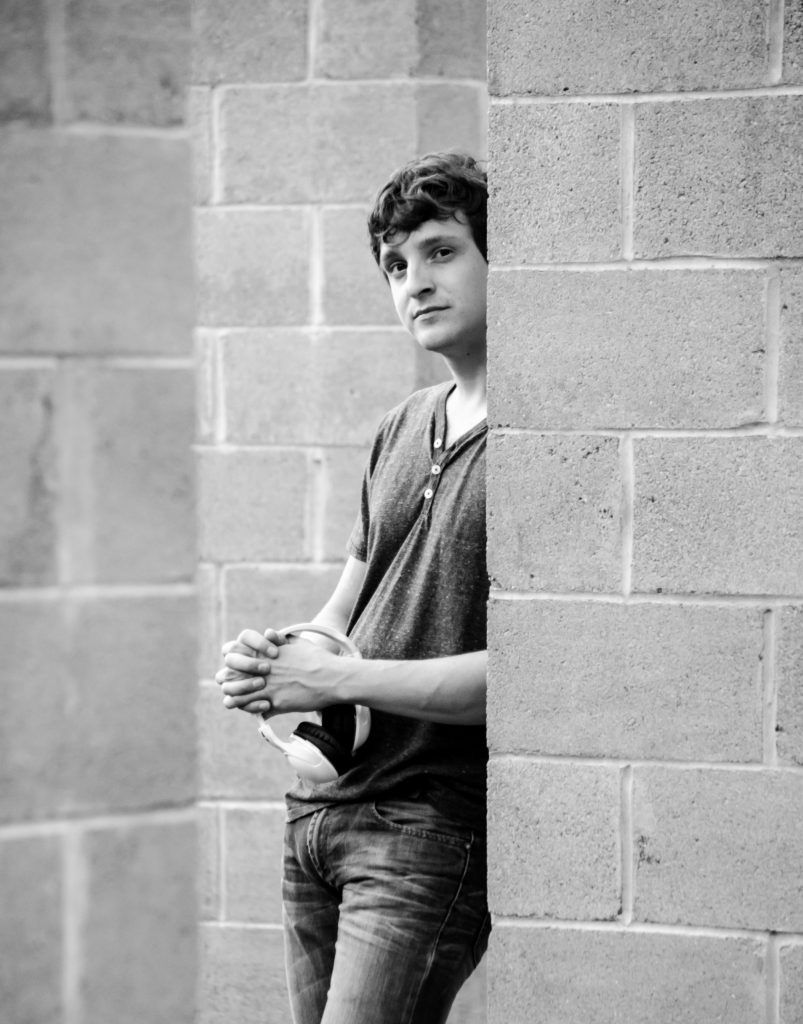 Which artist was your introduction to Electronic Music?
Ooooh, but there are so many! That's such a nostalgic time for me where I would learn about one artist and get lead to another and so on. It was like an endless sense of exploration. Hm, I guess if I had to pick one that got my attention the most and really got me hooked I'd say it was Tiesto and his In Search of Sunrise series. The way those albums flowed was really moving and the track selection was top-notch.
What is your favorite event that you have attended?
I may be a bit biased but the TomorrowWorld events that were here in Atlanta will always hold a very special place in my heart. Being able to camp and party with friends all day and all night like that is an experience that hasn't been matched at any other event for me. The production value and talent brought in for those festivals was second to none too. I know it's probably silly of me but I still secretly hope they'll bring it back one day.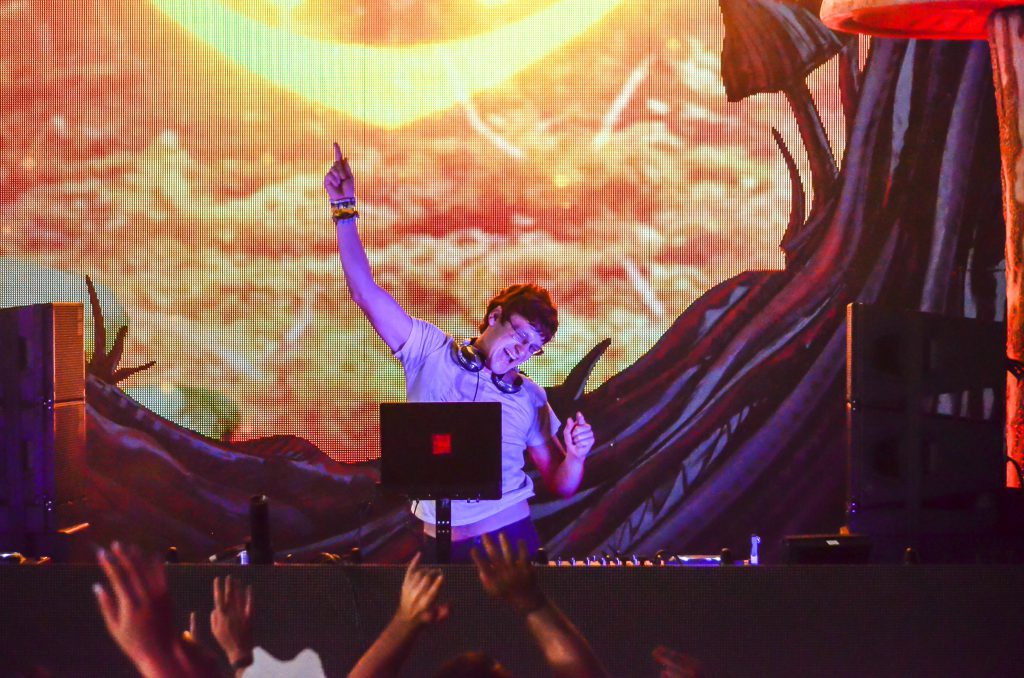 Describe your affiliation with Unity Events Atlanta and how has the company helped in the resurgence of trance in your region?
Oh wow, speaking of things that hold a special place in my heart. So, Unity started with a relatively small group of very passionate Trance fans. Being a part of that group I guess you could say I'm one of the founders but honestly, it was all of our collective vision and work that really brought it to life. We started as a really a close group of friends and DJ's who got to know each other at house parties and what not. Then one day a few years ago Ryan Michael, the owner of Unity, said "Hey guys, let's start throwing shows!" so he found a venue and we all pulled together to start making it a regular thing. It's still crazy to me how much it and our local Trance family have grown over the years. I would have never thought that we'd be where we are now and booking some of my biggest idols over the years as acts for the night. The vibe at the shows is unreal too. You can really feel the love and the passion from everyone there. I think a big part of what draws people from all over the region.
Check out my review of Unity Events presents Alex M.O.R.P.H. right here!
Can you talk a little bit about Pantheon and Where Is The Sunset? Give us the inside scoop on what each series focuses on and explain how they have helped you develop your career.
Oh sure, thanks for asking! They are both special projects to me but for different reasons. The Pantheon series is the Reliquary podcast series but I definitely take a quality over quantity approach to each episode. Most of them are from live sets that I've performed and want to share with everyone that may have missed it or want to relive the mix. I put a LOT of time into set prep for every one of my gigs and try to do as much as I can with unique transitions, mash-ups, and creating every little unique embellishment possible while mixing. After all of that work it's nice to immortalize the moment to a degree with these mixes and have them available for anyone to listen to whenever they like.
As for Where Is The Sunset, it started as an idea from my really good friend Ian Soto (ZERO). We've both really loved the lighter and more melodic side of progressive for a long time but, like many artists, have a hard time fitting it into our typical sets. One day he asked me to join him in a monthly podcast that really explores the more progressive side of Trance and now we've done for well over a year! I really love working with him on these every month and it's been amazing to see so much support for this kind of music. It's grown so much that we've actually been getting a lot of really exciting guest DJ's to join us for the last 30 minutes of the show! It's been great for both of us to stick to the monthly release schedule and it pushes us to find great new music more than we might normally. I also really enjoy doing the voiceovers for these shows with Ian. We get to crack up and be a little silly. Also, I feel like it's a nice way to stay in touch with the listeners and share with them what's going on with the music and ourselves.
Click here to check out the Pantheon and Where Is The Sunset series on Reliquary Music via SoundCloud!
Stream Z.E.R.O. & Reliquary ft. meHiLove – Where Is The Sunset Vol. 18 on SoundCloud:
What's in store for your fans for the rest of the year heading into 2017? Any new releases or exciting events coming up for you?
I've been really focusing on production recently so definitely keep an eye out for some new material soon. I've also got a few free releases that I'm excited about and planning to put out as a thank you to everyone. As for events, There is at least one really exciting Reliquary announcement coming up in the next month or so but unfortunately, my lips are sealed for now 😉
What is your favorite ice cream?
Yassss, i Ice cream! I think I'll have to pick Moose Tracks. I love the fudge ripples and tiny peanut butter cups!
Stream Reliquary live at Imagine Music Festival Atlanta on SoundCloud:
---
Follow Reliquary on social media:
Facebook | Twitter | Instagram | SoundCloud