Get to know rising star Ryan Michael in this week's Artist Spotlight!
---
Something very special is happening in the city of Atlanta, Georgia. In a city saturated with mainstream and urban flair, an underground movement has unfolded. Ryan Michael and his team of event promoters, music makers, and dream chasers over at Unity Events are nurturing a scene and establishing a platform for both established and rising artists to join forces, where trance music always reigns supreme.
In the beginning of this movement, Ryan Michael, a man with 15 years of DJing experience, had a beautiful vision. The year was 2014 and it was time for trance to take its rightful place in the spotlight and so, with passion and experience in tow, Unity Events was born, with Ryan Michael as its Founder and faithful leader. Inviting both local talent and international superstars to share the same DJ booth, the name Unity Events swept like wildfire among the underground trance community. The trance scene in Atlanta, Georgia would forever be changed. Today, the team has hosted some of the most incredible names in the industry including Solarstone, Indecent Noise, Mark Sherry, Arctic Moon, The Thrillseekers, Will Atkinson, and Alex M.O.R.P.H., just to name a few.
Relive the moments with my event review from Unity Events presents Alex M.O.R.P.H. right here!
But for Ryan Michael, it doesn't end with Unity Events. Delivering to the city Atlanta's first official trance dedicated radio show, 'Divine Communication' has had quite the influence on the Atlanta music scene as the show has amassed more than 100 episodes to date. Through the combination of on-air musical mastery that floods throughout Divine Communication, and Unity Radio, his relentless work as a talent scout with Type 41's Digital Euphoria Recordings, his immense talent that shines brightly when he works his magic behind the decks, and of course the fantastic events dreamed up and delivered through Unity Events, Ryan Michael is setting the bar high and allowing trance to not only find its rightful home in the city of Atlanta but to flourish as a legitimate and highly revered musical genre in the southern state of Georgia for many years to come.
Tomorrow marks a very special milestone in Ryan's career as he has been bestowed with the opportunity to open for Paul van Dyk at Opera Nightclub, a Dreamstate event presented by Insomniac and Liquified. As direct support for one of the most respected producers in the industry, Ryan Michael will set the tone for an evening of trance unlike any that the city has seen before. In honor of the event, I wanted to have a chat with Ryan and ask him some questions about his career both past, present, and future. So, turn the volume up on your speakers and enjoy a very special Artist Spotlight guest mix while you get to know a little bit more about Unity Events own, Ryan Michael!
Check out the event preview for Dreamstate Presents Paul van Dyk at Opera Nightclub, Atlanta right here!
Stream EDMID Guest Mix 064 || Ryan Michael on Mixcloud:
---
What was your inspiration in becoming a DJ? 
Trance music has always been an essential part of my life since I was very young, it's my personal therapy and my outlet. Trance just makes me feel good! My inspiration for becoming and remaining a DJ for nearly 20 years now has alway been the desire to inspire others through music and make them feel good as well.
Having a specific "sound" is important in the EDM world. What would you describe your sound as? 
I tend to mostly be attracted to the more uplifting sounds in trance. These tunes are always highlights in any mix that I put together if it is an opening progressive set or a high energy closing set, there is definitely an uplifting vibe that I try to inject into all my mixes.
If you could play a b2b set with any artist, who would it be and why? 
If I could perform a b2b set with any artist it would probably be with Paul Oakenfold, playing a classic set on vinyl with trance records from the mid 90's to late 90's.
Do you have a favorite event that you've been able to play? 
My favorite event that I have been fortunate enough to play so far was opening for Aly & Fila last year at Opera Nightclub with Liquified. Aly & Fila have been a huge inspiration to me over the last 10 years so it was an amazing opportunity and experience to be able open for Fadi.
What about the Electronic Music Scene specifically speaks to you? 
What speaks to me most about the electronic music world is definitely the community. I have met some of the amazing people through the music over the years. From my best friends who help me on a daily basis with organizing a million little things behind the scenes with Unity to all the wonderful fans that support our events and travel in from all over the country, the artists, the agencies… I could not imagine a better group of people to be surrounded by and work with.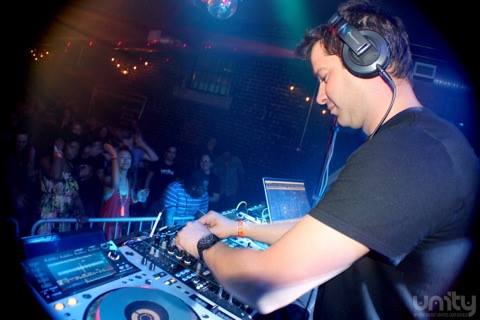 If you could pick 3 artists to listen to for the rest of your life, who would they be and why? 
That's a really tough question! I would have to say if I could only choose 3 artists to listen to for the rest of my life I would choose Nhexis (Jeremy Hogan), Reliquary (Chris Orosco) and Type 41 (George Phillips). I would choose these 3 because they are very talented and I want to hear where their sound goes as they begin to develop their full potential as far as their productions go.
Which artist was your introduction to Electronic Music? 
The artist that introduced me to electronic music was Paul Oakenfold back in the late 90's. The first trance album I ever heard was Paul Oakenfold's '2 Years Resident at Cream' double CD compilation and I still have the CDs and listen to it regularly.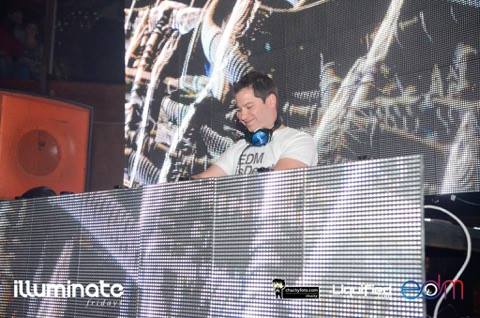 What is your favorite event that you have attended? 
My favorite event I have attended is when we (Unity Events) brought Solarstone for his Atlanta club debut last year. For me, it was just a magical experience, one of the best sets I have heard live and the community really came out in force to support Solarstone.
If you had to pick, do you prefer DJing or producing more? And why? 
Easy. If I had to choose between DJing or production I would absolutely choose DJing and that is simply because I am not a producer. 😛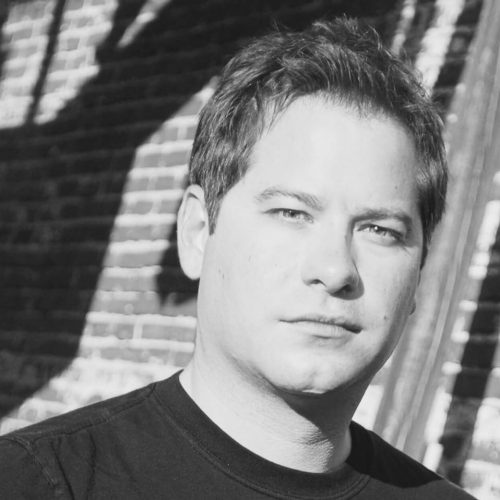 When you established Unity Events Atlanta, a growing empire that shines a vivid light on the incredible genre of trance, what was your vision for the company and do you feel that it has succeeded in its purpose? 
When we first established Unity Events we had no idea it would grow into what it has become today. Unity was created by myself and a few friends who are all DJs and we wanted to be able to share the music that we loved. There was absolutely no trance events in Atlanta that would allow us to do that so we started our own event at a place I had been a resident DJ at, and so Unity Events began.
Now we have organized nearly 50 events, brought nearly 30 headliners DJs, many who we brought to Atlanta for the first time. Our resident DJs have traveled to other states to perform, played at festivals, opened for Paul Oakenfold, Aly & Fila, John Askew, Will Atkinson, Indecent Noise and many more. Unity also has a bi-weekly radio show highlighting DJs from Atlanta and beyond and Unity Events is recognized throughout the world by artists, music agencies, and fans alike as one of the superior trance event companies in the US.
I absolutely feel that Unity is successful and it has far exceeded its original purpose and that is because I work with a wonderful team of people and also because of the massive support of the trance lovers here in Atlanta and throughout the country that attends our events.
In addition to running Unity Events, producing music, and performing live, you also play an active role as the host of Divine Communication mix show. For those who haven't heard your show can you give some insight as to what listeners can expect each week? And what are some of the pros and cons that come along with being in the driver's seat of your very own show? 
My radio show Divine Communication has really taken a place on the back burner for me at the moment due to the demands of Unity, family and job obligations but definitely something I intend to start back up once I balance things out a bit more. I do have over 100 episodes of my radio show Divine Communication up on my SoundCloud page and what listeners can expect to hear is a selection of my favorites tracks of the moment ranging from tech-trance, uplifting trance, vocal trance, hard trance etc. I personally am attracted to higher BPM and very energetic trance so that is to also be expected from the show.
Now let's talk about a very special event that is happening tomorrow, May 11, at Opera Nightclub. You have been chosen to play direct support for one of the most iconic men in the trance industry, Paul van Dyk. As the direct support, what are some of the key ingredients that you feel are indispensable when designing the perfect set? And what are some of your thoughts and feelings about playing at a Dreamstate sanctioned event? 
Yes, it is quite an honor and a bit overwhelming to have been chosen to open for the legend, Paul van Dyk. As far as designing the perfect opening set for any headliner I think the most important ingredient is really taking your ego out of the equation. To open properly it takes an understanding and a knowing that the night is not about you, the focus needs to remain on the headliner. Each opening set I put together I try to tailor and design to work well with the set I expect to hear from the DJ I am supporting. I really enjoy the challenge of putting together an opening set because it pushes me to dive into different genres of music that I normally do not play as often.
My opening set for Paul van Dyk is almost 3 hours long so you can expect to hear all types of music ranging from progressive, deep house, tech-house, breaks, techno and of course trance.
Playing a Dreamstate sanctioned event is also a privilege as it is one of the most recognized brands of trance events throughout the world so I'm very humbled to be able to perform at my first Dreamstate event on May 11th.
Finally, What is your favorite ice cream? 
My favorite flavor of ice cream is vanilla. Yeah, I know, I'm boring. 🙂
Want to get to know Unity Events, Chris Orosco aka Reliquary? Check out his artist spotlight right here! And while you are at it take a peek at my conversation with Atlanta-based Digital Euphoria Recordings founder, Type 41 (George Phillips) right here!
---
Follow Ryan Michael on Social Media: