Pop quiz time! What do you get when you put three of the greatest DJ/producers in the studio together?
For Ruben de Ronde, Rodg, and Ørjan Nilsen, the answer to that question comes in the form of a power packed main stage stunner called "Booya"!
---
With an incredible collaboration in the works, it was only a matter of time before their track would find its way out among the masses. Choosing the right moment would be key as a collaboration of this caliber deserves nothing less than a momentous juncture for the grand reveal. The chosen event could not be any more perfect as Ruben de Ronde and Rodg would tease concert goers with their latest collaborative track at A State Of Trance 800 Utrecht, testing it out on one of the most passionate trance audiences on the planet. Follow that up with an official premier on A State Of Trance radio show last Thursday and the airwaves would officially be prepped and ready for "Booya" to be unleashed on the universe!
Check out our interview with Ørjan Nilsen here!
Right from the moment you hit play, "Booya" will tease your senses with a driving bassline paired with playful synths. Throw in a whimsical melody that has Ørjan Nilsen flavor dripping all over it and the result will have your feet blazing all over the dance floor.
What's great about this piece is that it has a unique personality that makes it a wonderful addition to set lists not only among the trance elite but also as part of the more mainstream sets dished out on the grand mainstage of festivals and events all over the world.  "Booya" inspires you to throw your inhibitions to the wind, allowing the beat to take over your body, crafted with just enough pizzazz to keep you curious and begging for more. With a simple, yet inspired rhythm and character, "Booya" will tantalize the eardrums of all who listen, breaking down boundaries and allowing the vibrant melody to speak for itself.
Stream Ruben de Ronde, Rodg, & Ørjan Nilsen – Booya on YouTube:
Out now on Armada, "Booya" is not only the latest and greatest single from an eclectic pack of dance music's most celebrated talents but will also be included as part of Ruben de Ronde and Rodg's forthcoming album, Togetherr.
If you were lucky enough to attend A State Of Trance 800 Utrecht then you already know what to expect from this highly anticipated body of trance insanity as the full album was premiered in its entirety on the glorious A State Of Trance mainstage. And what's more is that the collaboration game holds tight and strong on this album as, Togetherr boasts pulse-pounding collaborations from Ruben de Ronde and Rodg with Estiva, Ben Gold, Genix, Patrick Baker, and so many more. The album will see its release on June 16 and is currently available for pre-order.
Pre-order your copy of Ruben de Ronde & Rodg – Togetherr right here!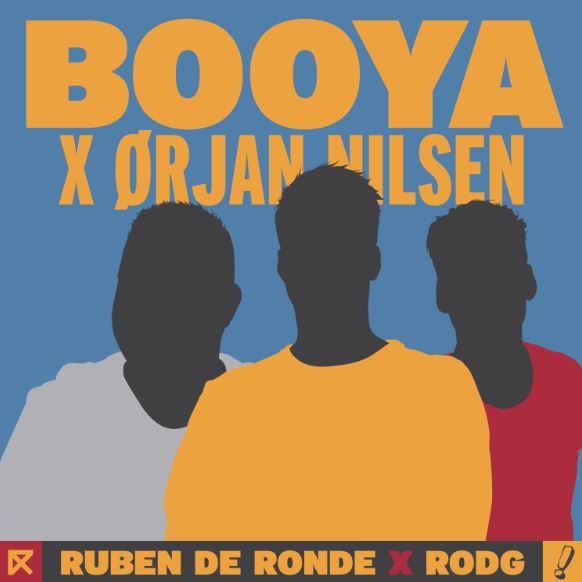 ---
Follow Ruben de Ronde on social media:
Facebook | Twitter | Instagram | SoundCloud | Website
Follow Rodg on social media:
Facebook | Twitter | Instagram | SoundCloud
Follow Ørjan Nilsen on social media:
Facebook | Twitter | Instagram | SoundCloud