Dreamstate teamed up with the one and only Paul Van Dyk for his long-awaited return to Montreal!
---
This is not my first Paul Van Dyk review, nor will it be my last. The reason is simple, Paul van Dyk is at the centre of my passion for electronic music, and especially trance. I remember hearing his now famous song "For An Angel" at the tender age of 9 back in 1998. I couldn't believe that digital instruments could create such a beautiful piece of music. A simple piano riff. A strong kick accompanied by a lush high-hat. Add a couple of acid lines, and you have, in my opinion, the best trance track ever produced. As they say, from that point forward, the rest is history. While I explore musical genres every day in search for new sounds, trance will forever remain my passion.
With that in mind, I told myself to never miss out on a Paul van Dyk show, especially when he plays in my hometown! This time around, Dreamstate organised the event as part of their North American tour before the finale at Dreamstate San Francisco at the end of the month.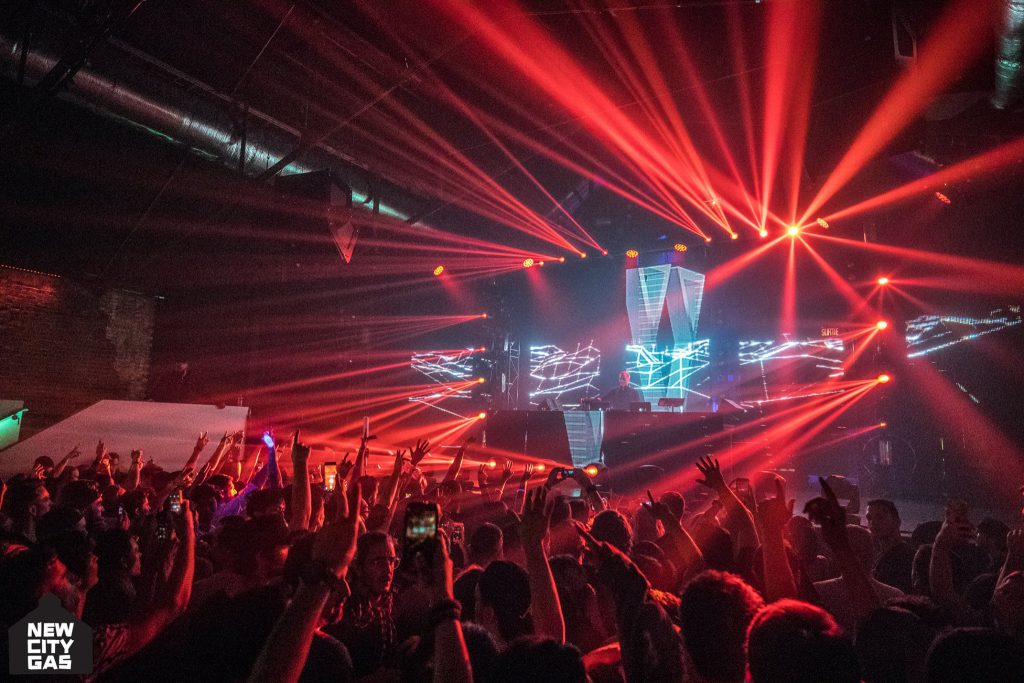 The Venue
New City Gas is Montreal's prestige large club. From the outside, the hall doesn't look like much. Purple lights illuminate a 150-year-old coal factory. The outer walls maintain the original bricks. By contrast, the interior received a makeover. The DJ stage is at one end with a large LED screen behind it. There's a long dance floor in the middle. Lastly, you get the VIP area at the back and on balconies on either side. A set of lights is installed on the stage, while you also have lights hanging from the still original ceiling. Multiple speakers are hoisted up in the air and directed down towards the crowd. The sound is rather directional instead of surround. However, that's due to the nature of the building.
Last time I attended an event here was two years ago, coincidentally for PVD. I remember at the time I was let down by the sound system. Too loud, sound range not full enough. The biggest problem was the bass overpowering everything else. It was all just a puddle of mud, pun intended. It took away from the melodies that Paul loves so much to play. To my biggest surprise, two years on, and I found myself enjoying the revamped system. The bass was punchy. The vocals were crisp and clear. Overall, the dynamics were rich and conveyed well the type of sound that we all expect from a trance show. If I do have one complaint, is that the volume could have been a touch higher towards the back of the room. I guess there's only so much you can do with a limited floor plan.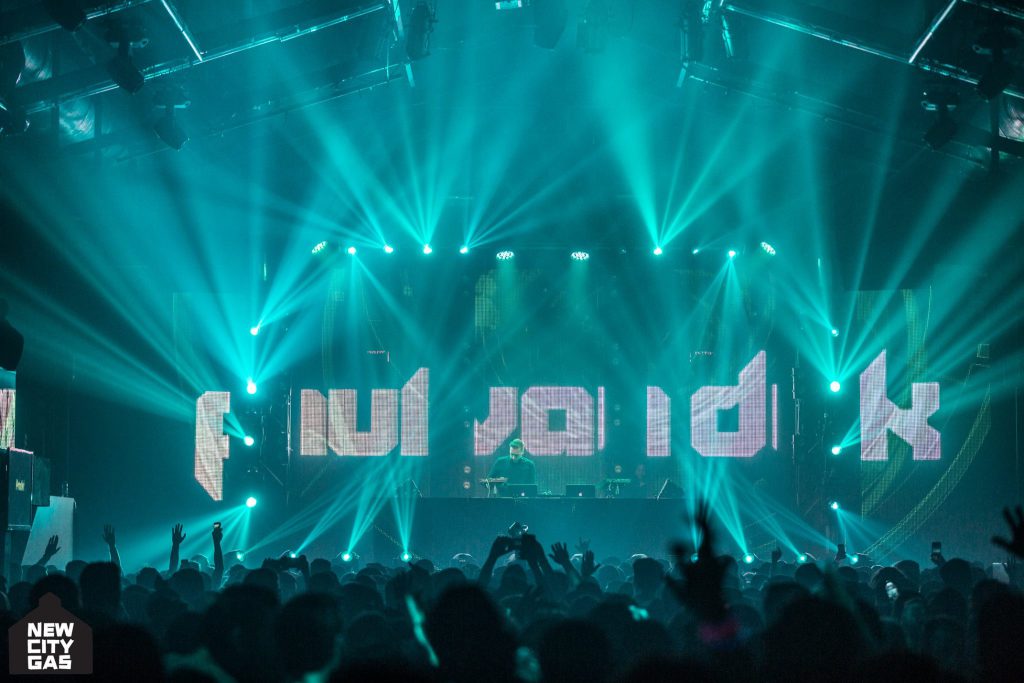 My biggest surprise had nothing to do with the music or the crowd.
When I heard that Dreamstate was teaming up with Paul for a North American tour, I got excited. The initial list of cities on tour were all new to the Insomniac experience. At the time, I saw this as a stroke of genius. With large Dreamstate events happening in multiple locations in the US and now also outside of the country, this was the perfect plan to expand. The idea of doing club nights seemed to be the best approach. This way, Paul gets to play longer sets. There are also fewer risks since the crowd size is smaller. Last but not least, you expose new clubbers to what Dreamstate is all about.
Except that there were no elements that would make you believe this was a Dreamstate hosted event. No banners. No posters. Not even glimpses on the LED screens. Certainly nothing in the production level that would make you think it's an Insomniac show. Don't get me wrong. The visuals at New City Gas are of good value. The visuals engineers were well in sync with the music. The light show's choreography was brilliant. Nor do I necessarily feel that the show was any lesser because of it. I simply had other expectations. And I feel that it was a missed opportunity to expose a couple of thousands of people to a well-produced show.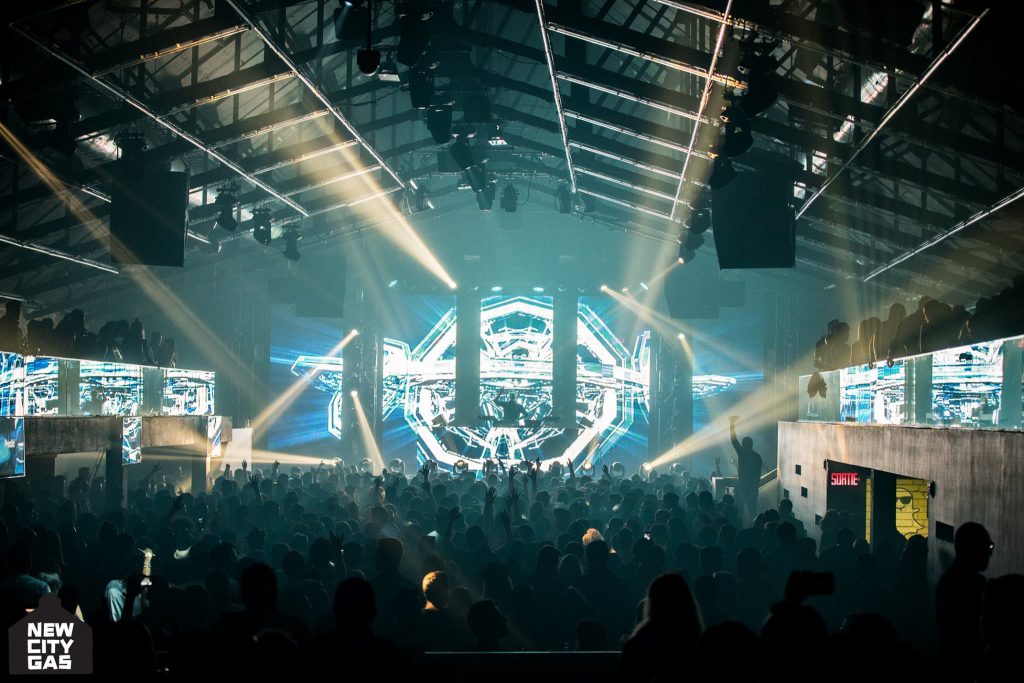 The Music
On February 27th, I promised myself that if Paul Van Dyk ever made a return, I would never miss one of his shows. Since then, I've seen him three times. Every event was unique, and I've struggled to put it into words as to why. From the few interviews Paul has given, it's obvious that he still struggles with his condition. It's also clear that music for him is a means of healing. His performance on stage now is subdued. He no longer jumps around as much. He limits his interactions with the crowd. Instead, his focus is on crafting a one of a kind musical experience. Old music or new tracks. His productions or from other artists on his label VANDIT. Paul uses every means possible to create his journey.
Track selection is only half of the equation of a successful night. Mixing can make or break even a well-picked list of songs. Luckily, Paul is a master of those fields. Through 25 years of DJing on vinyl, CDs, USBs, and finally laptops, he learned every trick in the book. The entire night we were witness to flawless transitions. The set had ebbs and flows. Plenty of peaks and a couple of valleys. When you put as much energy into a mix as Paul does, the crowd needs a breather every once in a while to help them last until the end.
The dance floor reacted well throughout the entire night. Or, should I say, Paul had the crowd in the palm of his hand.
He made us jump when he wanted. We screamed when his anthems made an appearance. The myriad of new songs featured in the set excited all of us. It's rare to see a crowd react in such unison. Quite often, I found myself feeling as I was an extension of Paul's vision for the night. I connected with him through his music in a way I've never done before. From the beginning to the end, I took part in a musical journey that will stay with me for a long time.
It was more than just hearing the classics I'm so fond of. I can't even say it was the all the material premiered during the show. It was a combination of all the music, Paul's energy, and most importantly, his passion for this scene. Lastly, this show also happened during the same week as the untimely passing of Robert Miles. Plenty of DJs paid tribute to him since then. However, most do so by playing updated versions of his famous 1995 anthem "Children". On the other hand, Paul being Paul did it the best way possible. On two occasions during his set, he teased the song. Each time, the excitement and sense of anticipation rose. In the end, as the famous piano melody finally got played in full, the crowd erupted in cheers. There simply was no better way to end an already perfect night!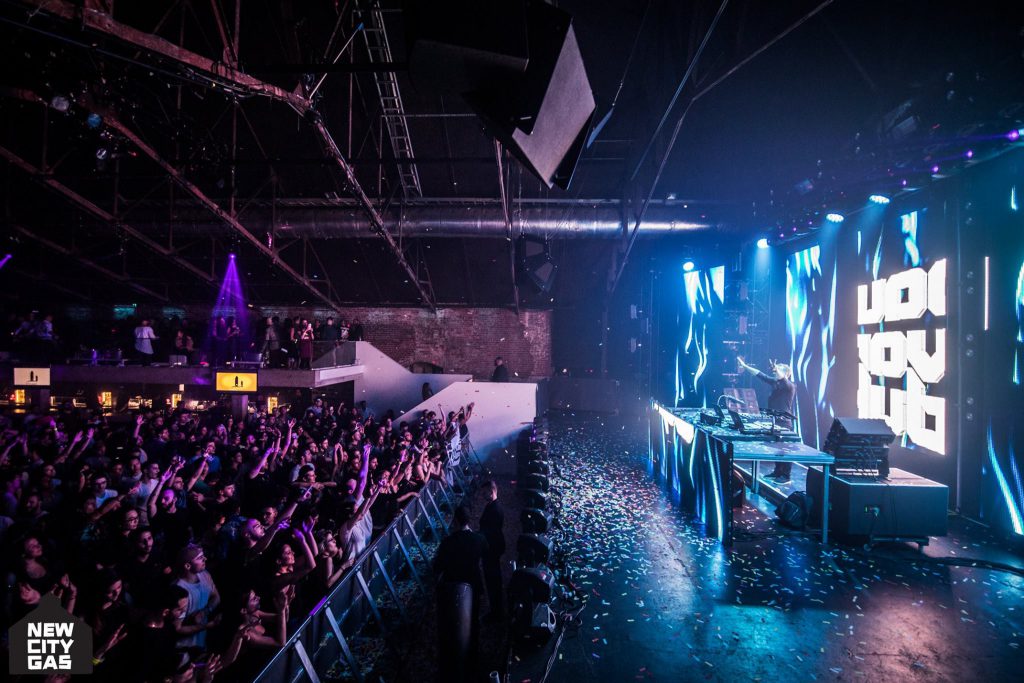 ---
Follow Dreamstate on Social Media:
Facebook | Twitter | Instagram
Follow Paul van Dyk on Social Media:
Facebook | Twitter | SoundCloud | Website
Featured Photo Credit: Patricia Brochu Photographe