Welcome to The Launch, EDM Identity's weekly playlist series made up of fresh tracks that we love.
---
Music connects each and every one of us, whether you are listening to trance, house, dubstep, or any other genre, we are all one with the beat. Exploring new genres and artists.is a crucial element to falling deeper in love with music and opening doors to new experiences in life. Every week we will be taking you on a journey of musical discovery, highlighting five new tracks that we are currently tuned into. This week's edition of The Launch is presented to you by… Christopher Rivera.
Christopher's Blurb:
This month has been nothing short of AMAZING. It has been full of new opportunities, new friends, new festivals and most importantly new experiences. Just this month alone I have been added this to this AMAZING Family of writers and music lovers here at EDM Identity. It is such a great pleasure to be working alongside such dedicated and creative individuals. We all have an array of talents and love for the EDM and Live Music Community, This Volume of The Launch I pay homage to all our individual styles and loves for music. As my bio said, for me to pinpoint one genre of music would be like asking a parent their favorite child. So here we go, my Bear Necessities on this volume of EDM Identities, THE LAUNCH!
The Launch || Volume 025
---

5. Back Again – Flosstradamus & Mayhem ft. Waka Flaka Flame
Flosstradamus – Facebook | SoundCloud
First up we have… Wait, didn't Flosstradamus break up? Well, a message has been sent out to all of HDYNATION with this track, that Curt Cameruci is "Back Again" and he is keeping the Flosstradamus name ALIVE. This is the first track we have seen since Flosstradamus split up. It all seems to be ok because this track has all the things we've come to love about Floss; that mosh-pit, headbanger, I don't give a f*** vibe and yet it allows Curt to show off his HYDNATION spirit as a solo artist. We are about it over here at EDM Identity. As a photographer, these are the types of tracks I love to hate, why? Because these are the types of songs that cause MOSHPITS!
---

4. Echoes – Stööki Sound
Stööki Sound – Facebook | SoundCloud
"Echoes" features vocals from Stööki Sound member Latroit combined with some really smooth eastern sounding synths. This isn't a track that will get you hyped for the club, this is that track that will have you on an intimate vibe with that one special person. I love this track and the reason being is, I cannot pinpoint what this genre is. I've heard tracks like this before in the past that carry this awesome Eastern melodic, trappy, hip-hop hybrid vibe and I LOVE THEM. They're a genre all on their own, a "no genre" genre. This duo from London are now dropping their fourth EP under the Dim Mak EP and I am sad that I haven't listened to them before but, make no mistake, I shall be rectifying that. This track has already been remixed by a handful of artists like R3LL and Sam F.
---

3. Blue Print – Ferry Corsten
Ferry Corsten –  Facebook | SoundCloud
EVERYTHING about this track and the direction Ferry Corsten is heading is out of this world! Ferry has decided to go in a direction that is sure to set him apart from other artists in this digital age. The Dutch electronic producer is about to drop his fifth album to date. Ferry calls this his most ambitious work and we are EDM Identity could not agree more. This new album is not just an album; Corsten sought out Screen Writer David H Miller from House Of Cards to create a whole narrative to go along with it. The whole thing is said to pay a certain homage to authors like H.G. Wells and even have a cool sci-fi, West World, Stranger Things feel. He even got Amazing Spider-Man actor Campbell Scott to do some voice work on the album. The first release off album Blue Print definitely gives us something to look forward to. As soon as I listened to it I immediately thought to myself, "TRON VIBE". The song has everything in it that Corsten is seemingly aiming for with this new album and tour to come. One of the biggest names in the EDM world has definitely done it right again!
Catch our interview with Ferry Corsten HERE!
---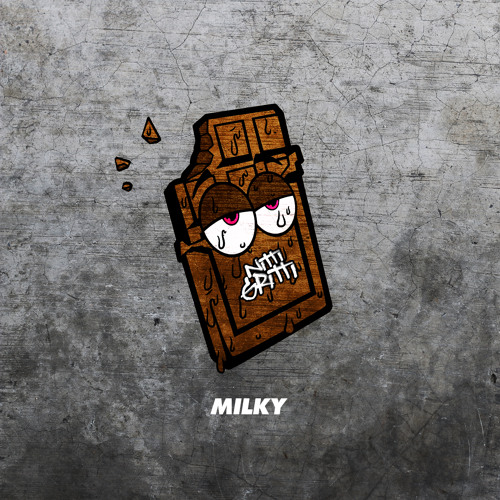 2. Milky – Nitti Gritti & Holly
Nitti Gritti –  Facebook | SoundCloud || Holly – Facebook | SoundCloud
Two of the filthiest from the EDM world community have finally joined forces to drop "Milky", a MASSIVE BANGER of a track that is sure to leave you if anything, lactose intolerant. It's filthy. It's destructive. The bass will leave you trembling. The dancehall, trap, 808, high energy vibe is exactly we want to be hearing when these two up and coming superstars team up. Nitti Gritti was recently seen at Okeechobee Music Festival in Florida, commanding a crowd of thousands. We hope to see him do the same if not MORE at his upcoming Miami Music Week performance. This track is a good start!
---

1. How We Met, The Long Version – Jens Lekman
Jens Lekman –  Facebook | SoundCloud
I love Sweden and I love weird things. This last track combines those two loves. Swedish musician and producer Jens Lekman just released his video for his newest single "How We Met, The Long Version" off his newest Album Life Will Know You Know. The video takes a simple approach, it has Lekman playing guitar as the universe swirls around him. Swirl, that's a perfect way to describe the assortment of sounds and instruments you hear in the song. Let us start with some very groovy strums of the guitar and slapping of the drums, followed by an exceptional disco drop, followed by some melodic yet still groovy violin strums, ending it with Lehman's' psychedelic vocals. The lyrics take us on a metaphorical journey through the universe, through a conga line and even a frying pan, though, we know it's a metaphor for some crazy journey of love. It is weird, it is psychedelic and I approve one-hundred percent. Go turn down the lights, pop on the black light, nestle up in a bean bag and tune into this video and album.
If you don't have SoundCloud Go, you can watch the video for "How We Met, The Long Version" on YouTube: