Dreamstate SoCal 2016 is returning to the NOS Events Center this November!
Last year, Insomniac Events announced its first ever all-trance dedicated event series — Dreamstate. Luckily for trance fans all over, they've just revealed that Dreamstate SoCal will return for round two at the NOS Events Center in San Bernardino, CA. It is set to take place over the course of two days on November 25th and 26th.
This year's Dreamstate in Southern California will feature two additional stages with new Insomniac branded stage designs and captivating performers. The stages will be based upon different sub-genres of trance including psytrance, uplifting, and progressive. Since Dreamstate's big reveal last year, there has been multiple events and stages hosted by the brand at events such as Dreamstate San Francisco, Beyond Wonderland SoCal, and EDC New York and Las Vegas.
Dreamstate SoCal sold out within just four hours last year and has the potential of doing the same this time around. Make sure you grab your tickets as soon as possible if you plan on attending!
Tickets go on sale for the event on Wednesday, July 27th, at Noon PST and can be purchased on the Dreamstate website.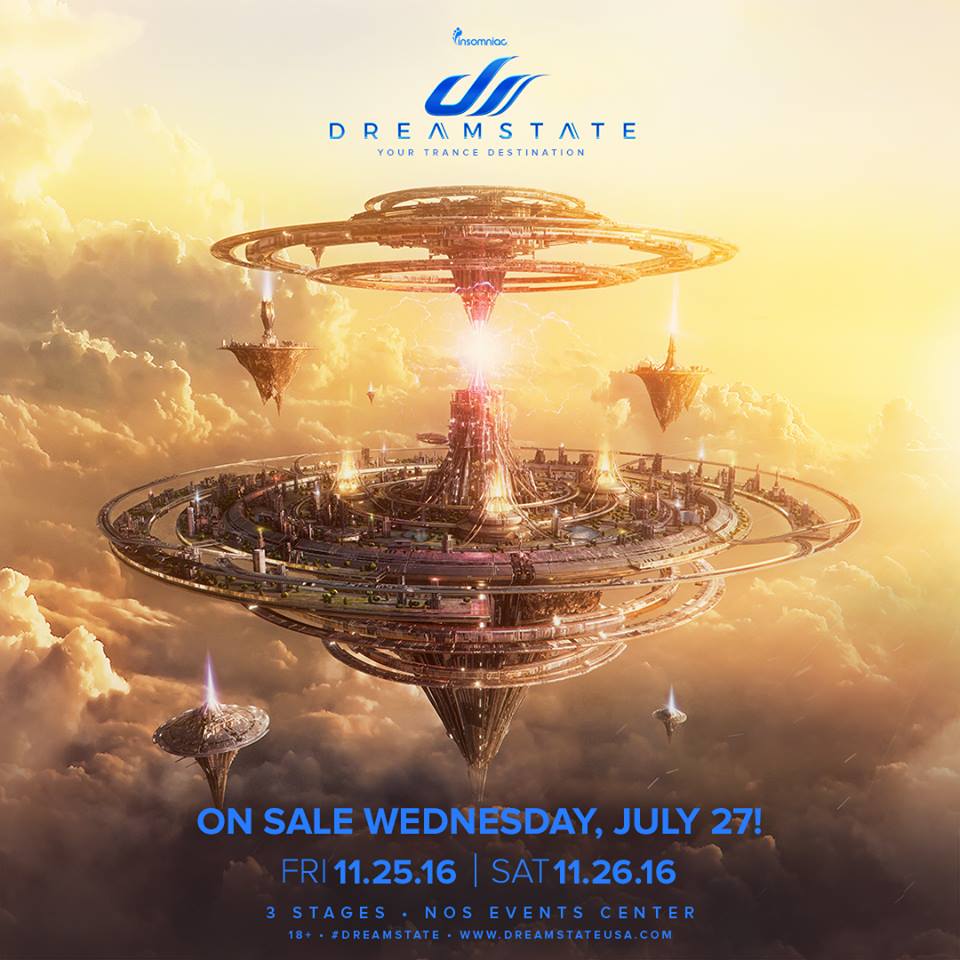 For more Dreamstate related content, including event reviews of both Southern California and San Francisco, visit here.
---
Stay up to date by following Dreamstate SoCal 2016 on Social Media: