This post is part of our #EDC20 Series, leading up to the 20th Anniversary of the Electric Daisy Carnival!
---
EDC Las Vegas Attracts a Global Audience!
To start off our #EDC20 series in the lead up to EDC Las Vegas 2016, we would like to highlight some of the more unique aspects of the infamous Electric Daisy Carnival. What started as a smaller event with lineups featuring artists who you may not be even aware ever existed has truly exploded into something amazing. EDC's roots are in California, so it's no surprise that year after year, the Las Vegas version of the festival sees a massive amount of attendees from its neighbor state. A 5 hour drive or 45 minute long plane flight is all it takes for many of us to return "home," but many others travel much further distances to attend this magical event.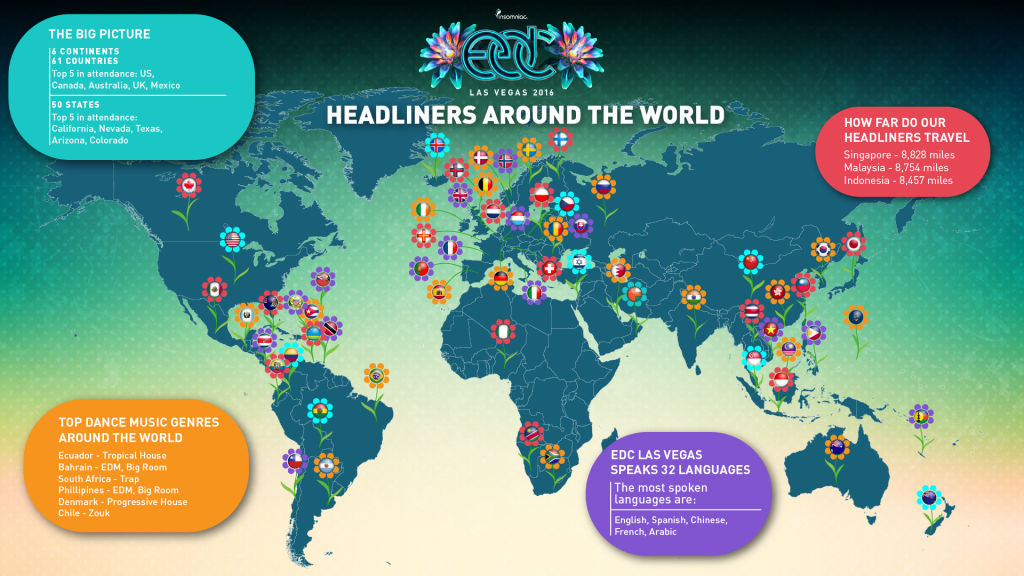 The 2016 Edition of the Electric Daisy Carnival in Las Vegas has attracted a wide variety of people from different corners of the globe. Fans of electronic music from all 50 states and 61 countries around the world will be in attendance at this year's event. 30 unique languages, from English and Spanish to Chinese and Arabic, will be spoken and represented on the Las Vegas Motor Speedway this year. Internationally, Canada, Australia, the United Kingdom and Mexico draw the largest size of attendees. This isn't terribly shocking to me though, as two of those four countries have their own editions of EDC (Mexico & the UK) while the other two have a deep relationship with electronic music and festivals in general. For those of you who are keeping track of the points at home, California, Nevada, Texas, Arizona and Colorado dominate the U.S. in EDC attendance domestically.
---
Insomniac Events Gives Back with the EDC Week Charity Auction
In the past, we have discussed how Insomniac Events has given back to the community. Whether they are sparking an economic boost or giving back after EDC Las Vegas or Beyond Wonderland, this company definitely seems to want to provide in a positive way for the cities that it brings its events too. While some may argue that there could be more done in regards to giving back, I personally believe that the precedent that has been set by Insomniac Events will lead to more contributions in the future.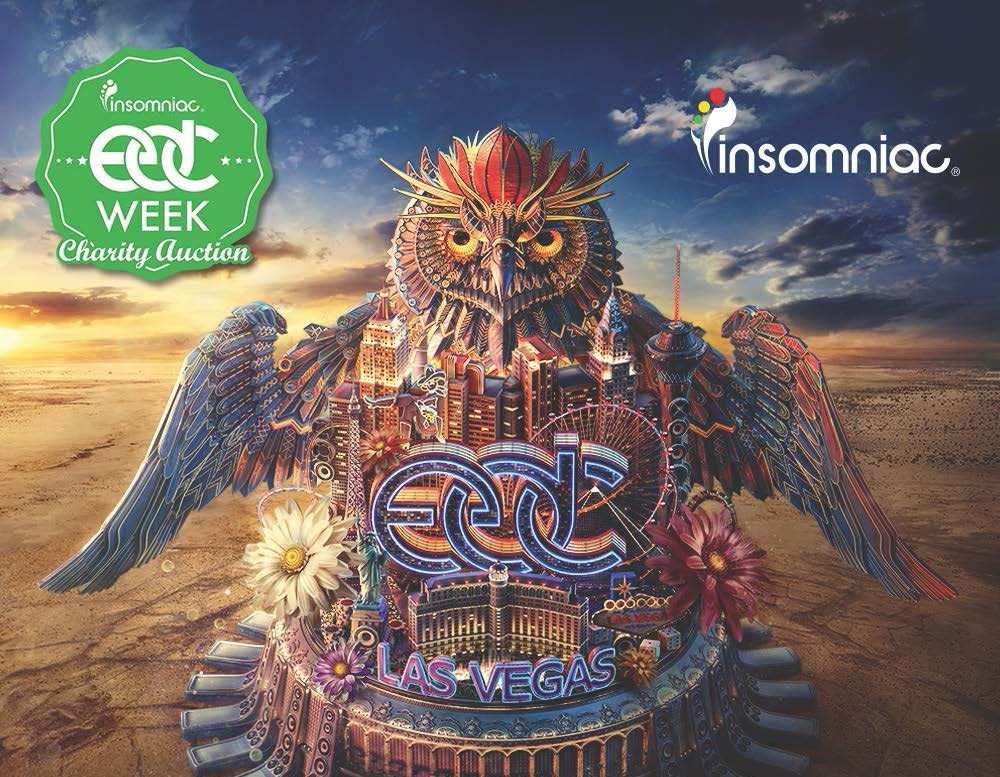 One of the ways that Insomniac has sparked up some positive vibes for the Las Vegas community has been through a charity auction they hold through ebay. Returning this year, the EDC Week Charity Auction will feature once in a lifetime opportunities and some surprises as well. In 2015, the auction raised approximately $70,000 for Culture Shock Las Vegas, a nonprofit that seeks to steer youth away from substance abuse, violence and hatred through performance art and dance. This year, the announced beneficiary is The Shade Tree, who will receive the proceeds from the 10-day online auction. More information about details regarding the items themselves are still to be announced. The Shade Tree is a non-profit dedicated to improving the lives of women, children and their pets affected by domestic violence and crisis in the Las Vegas valley.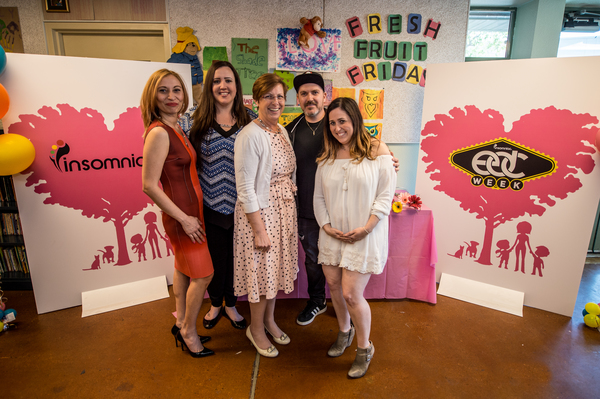 "We couldn't be more thrilled that Insomniac has chosen us as their partner for the EDC Week Charity Auction this year," said Marlene Richter, Executive Director of The Shade Tree. "With the remodel of the CAC, we will be able to bring joy, art and creativity into the lives of the many children that call the shelter home."
Items from last year's auction included amazing experiences such as: Helicopter Into EDC with Pasquale and Holly, Spend One Night of EDC Las Vegas in Pasquale's Cabana, Backstage Passes, Meet the VP of A&R for Insomniac & Interscope Records, Drop the First Track at the Stage of Your Choice, and so much more. We cannot wait to see what is in store for the 2016 edition of the auction!
Additional details surrounding the "EDC Week Charity Auction" will be announced on Monday, April 25. 
---
About The Shade Tree:
For over 26 years The Shade Tree, a 501(c)3 non-profit organization, has been dedicated to improving the lives of women, children and their pets affected by domestic violence and crisis in the Las Vegas valley. As the only organization with an animal shelter on campus, named Noah's Animal House, The Shade Tree brings families together with their pets and connects them with assistance and services. The Shade Tree is the largest shelter of its kind in Nevada and is the only 24-hour accessible shelter designed specifically to meet the needs of women and children in Southern Nevada. With 364 permanent beds, The Shade Tree provides over 6,500 women and children safe shelter each year. To learn more about how you can support The Shade Tree, please call (702) 385-0072 or visit www.theshadetree.org.  For the latest news and events on The Shade Tree follow them at https://www.facebook.com/TheShadeTreeLV  or Twitter @ShadeTreeVEGAS.
---
Connect with Insomniac Events through Social Media:
Website | Facebook | Twitter | Instagram