If you are looking for a recap of OMFG! NYE 2016 Day One, please click this LINK.
So as you probably realize, I didn't get very much sleep last night as I was up pretty late writing the Day One recap and being at an event until 4am. This article is more about personal experiences than my previous article featuring all of the different artists playing.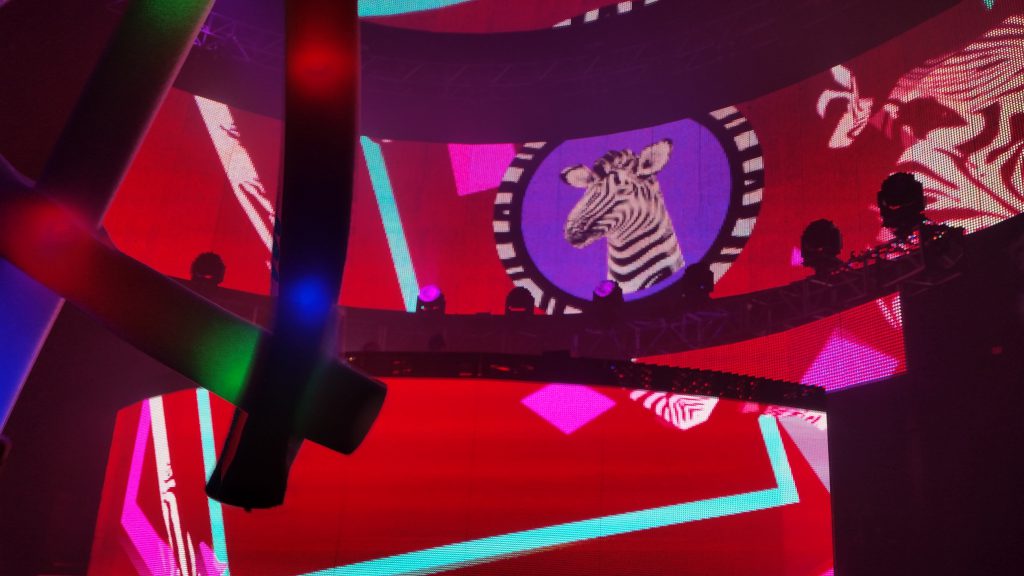 The squad and I arrived around 10pm and had completely missed Jinco and Kayliox. Security also had a longer wait time than day 1 did. We enter the venue at just after 10:30, with the hard thumping sounds of Hardstyle beckoning us in.  As soon as we walk in, Kayzo was already blowing out the speakers. We made our way through the seating area and get settled in for a wild night two. As if it were intentional, the speakers went silent. The crowd got quiet too. Then came the words, "This is what I love, and can't stop loving. Get wasted at parties, from 9 'till 7 in the morning…" He was blasting the lyrics for Showtek's 'FTS'. The crowd made a unanimous chant, echoing the words that were being played. Word for word, the crowd got louder and more excited. The final lyrics were, "I live for the weekend, I live for the hard style, I live for Hardstyle baby. Come on, Let's Go!" He immediately switches the song and plays a different song and tuned away from the amazing drop that normally follows those lyrics. The song was decent, but it was no FTS. Next, he plays the intro to "What's That Spell?" by Dillon Francis. I become very curious as to where he was going with this track. His next song was enough reason for us to head over to the bar. After grabbing drinks, we walked over to a clear area and worked out our plans. More Hardstyle and a melody of mid range synths closed out his set. It's strange that I didn't enjoy his set as much as anticipated, but perhaps it was just too early for me to really get into his set this time around.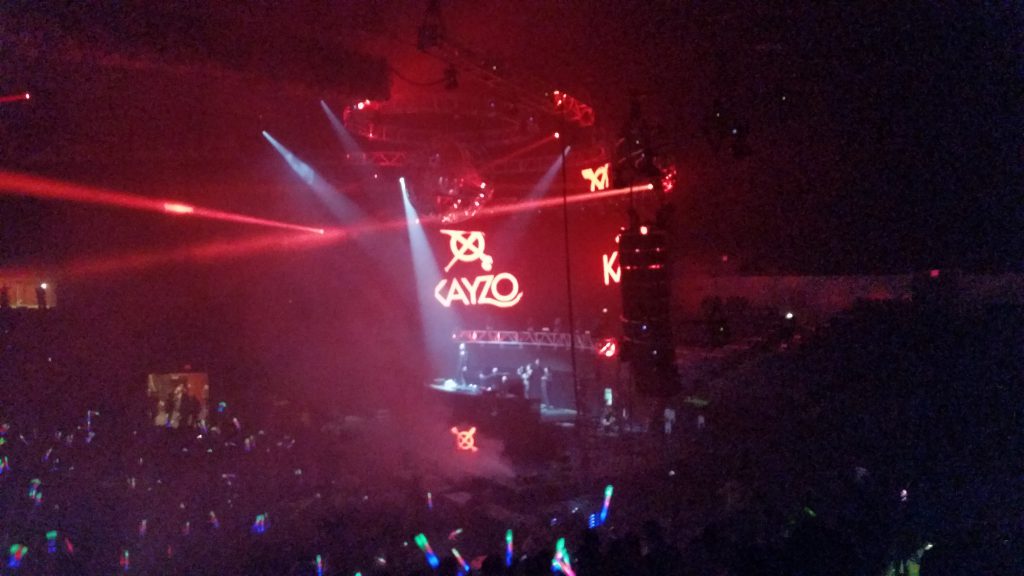 After Kayzo finished up, we picked up our LED tubes we picked up from at the entrance and made a beeline for the front.Up next was Bixel Boys! EDM Identity have always been supporters of Rob and Ian, seeing them all over Southern California and during multiple EDC's. These two down to Earth guys have always put on great shows, so we always find a way to share the love. One of the first songs they played was 'Rhythm of the Night', and it just flowed into their set wonderfully. The crowd went nuts for these guys. People were dancing all over each other like nobody was there at all. The set was uplifting, House-y, and rhythmically it was so free-form and natural. It is great to see these guys blowing up over the past few years, as this Los Angeles-based duo has earned their building acclaim and recognition. The main point I really needed to say about these two: if anybody can pull off 'Dancing Queen', it is these guys and not many others.
After their set, we backed out of the main crowd to get some fresh air, catch up with some familiar faces and generally relax. We found a really good standing area near the right side of the stage (or Stage Left, for the theatre savvy) that we could get good pictures and also not get crushed in the masses. Going over to the bar, I was able to reunite with Briana and Anthony. These two I had mentioned in my Day One recap, where we bonded from our shared experience. We caught up and talked for a minute before we split ways for our individual plans.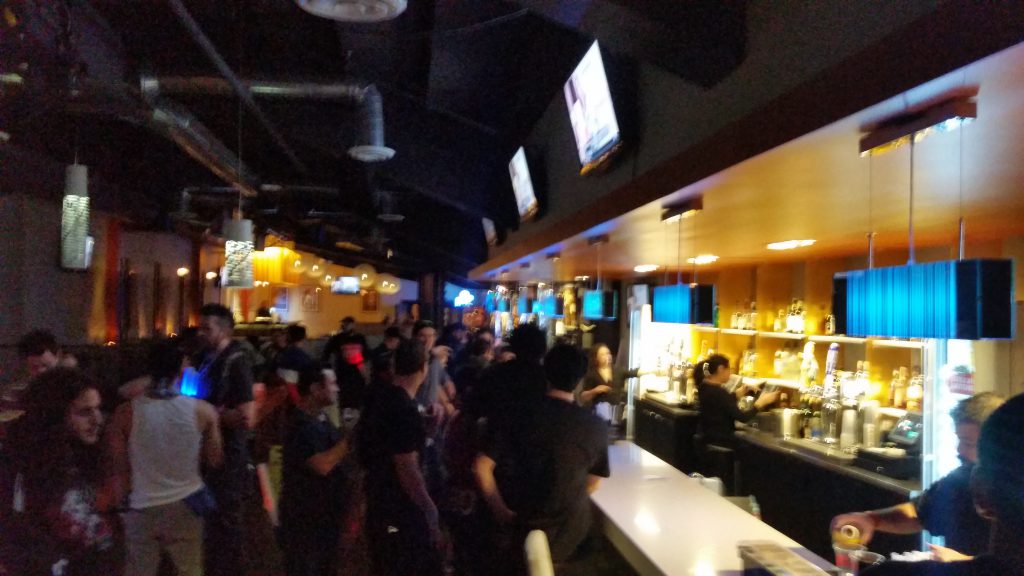 On stage was TJR, who I have had the pleasure of seeing at numerous LED events as well as at Insomniac events here in Southern California. He had the absolute best intro for the night, the all too familiar 20th Century Fox fanfare. He moved the crowd with his tracks, and made it a point to 'Turn the Bass Up'. During his set, we also made the time to get very creative with our LED tubes and create some ridiculous shapes. Don't get me wrong, we really enjoyed his set, but we were just so danced out from Bixels that we just wanted to sit for a bit. We also had a chance to talk with him after his set which was very kind of him, we loved how humble and polite he was for those who wanted to catch a picture with him.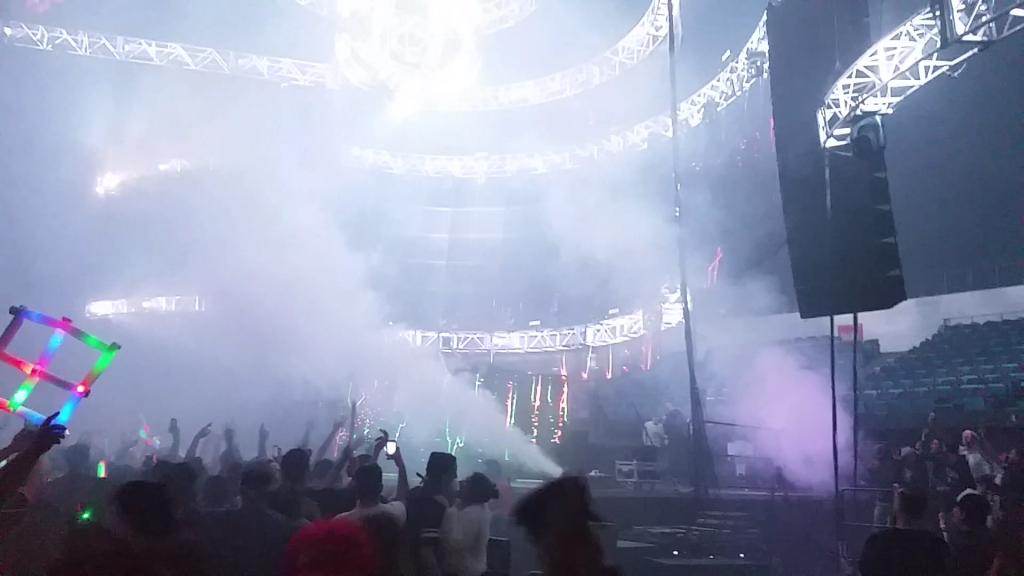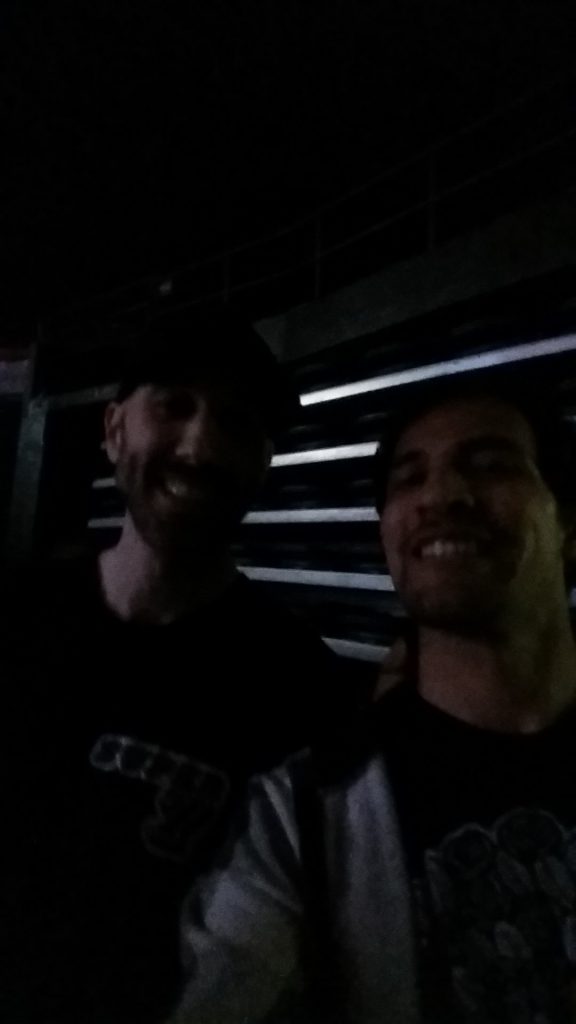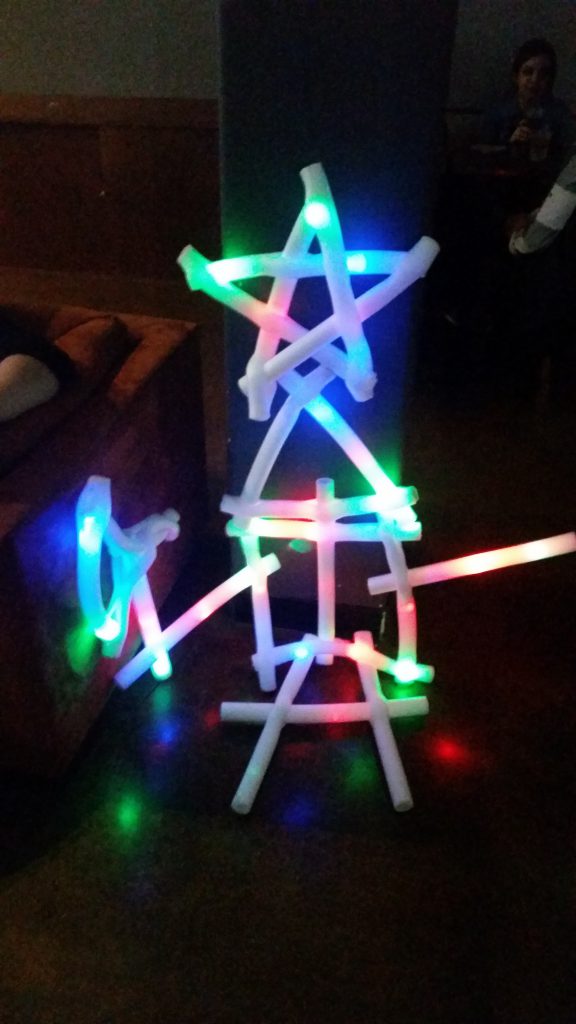 Mija played after TJR and she threw down one of my favorite sets of the night. She bounced between genres seamlessly, quickly getting the crowd stomping their feet or shuffling or just going bonkers in general. She has one of the sweetest voices too whenever she spoke to the audience. This was my first time seeing her and I was totally impressed. She hyped the crowd so well with her tracks; she set the tempo perfectly for the next performer, Porter Robinson!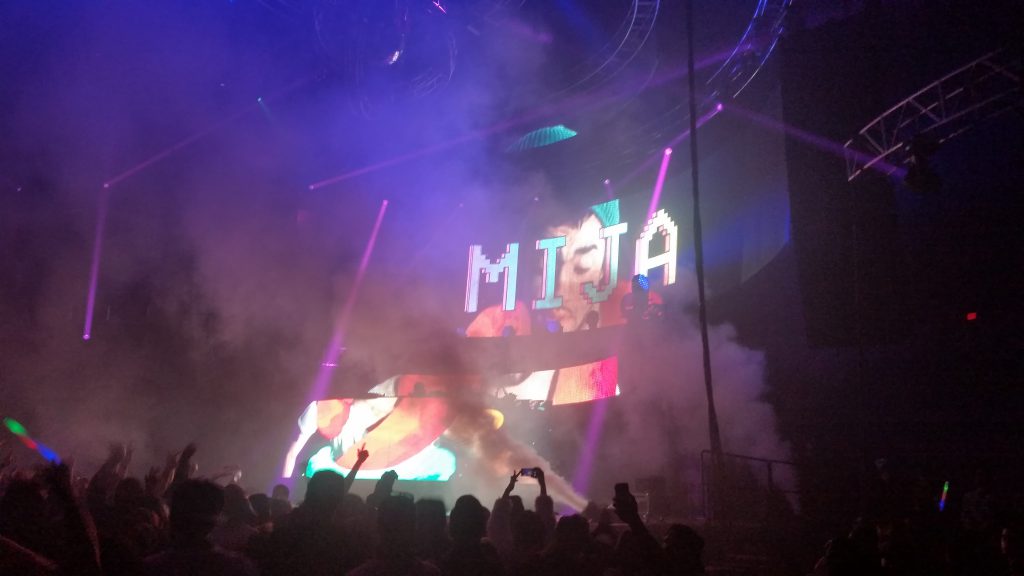 Porter Robinson was clearly the main attraction for OMFG! NYE 2016 Day Two. Even just his logo on the screen was enough to get the entire crowd on their feet. The crowd just relished in every track that he dropped. He played so many of his tracks, 'Sad Machine', 'Divinity' and of course 'Language'. You don't have a song with almost 5 million on YouTube or over 5 million plays on SoundCloud and not play it. His tracks were just so upbeat, carrying the audience to bliss as he just played his heart out. You could hear cries of joy throughout at the start of each track. One thing I must say about his set I thoroughly enjoyed was his remix of 'One More Time' with matching visuals from the original music video.
Personally, I split from my group to spend at least Porter's set gloving. Mainly because I had them, and especially because the event permits them. After a couple shows, a person responded by wanting to give me a show with his orbit. He introduced himself then went along putting on one of the best orbit show I had ever seen. Professional or otherwise. Brandon's a very kind person, and we discussed the many things that separate LED events from the others. OMFG! NYE 2016 was his first LED event, being more accustomed to larger outdoor festivals. He was nervous at first about a single stage, indoor event. But he was pleasantly surprised how great this event was for him. Porter brought him here at first, but LED will keep him coming back.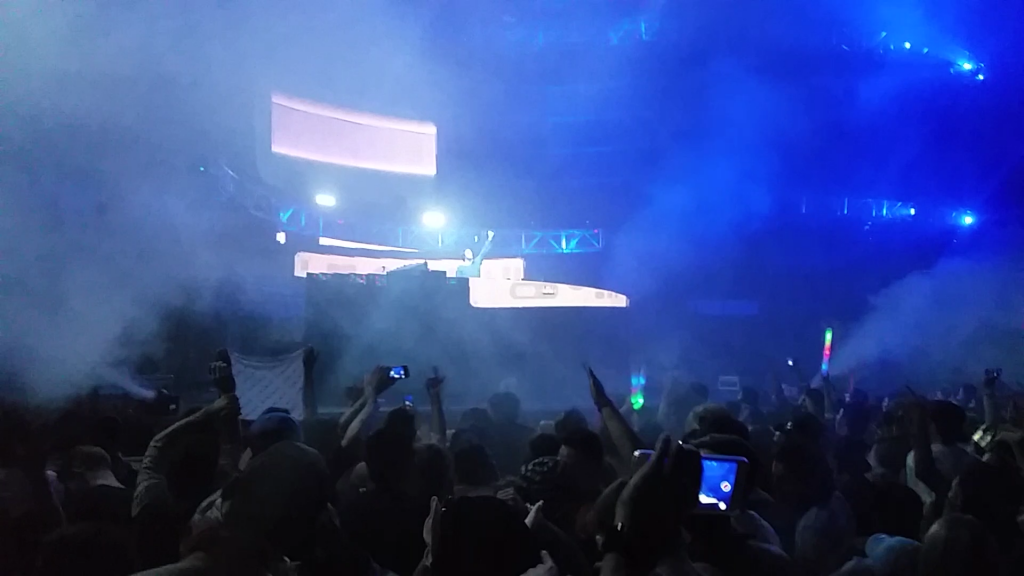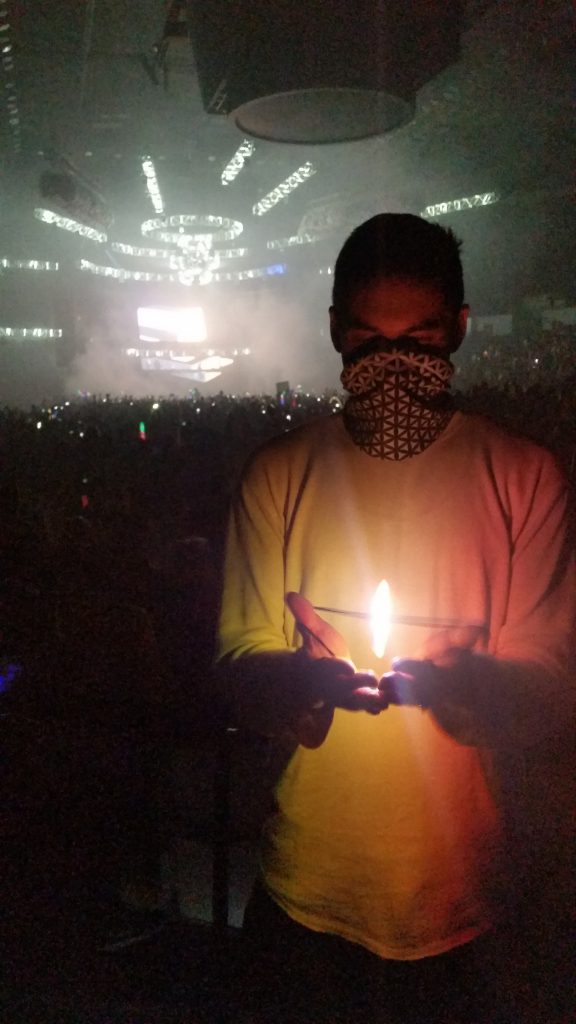 Just as Porter finished, I made my way back to my group. They caught me up on what happened with them while I was away. Kill the Noise has just taken the stage. He opened with 'Kill it 4 The Kids', probably the loudest (and my 2nd favorite) track in his arsenal. Kill the Noise was one of my most sought after performers on this night, and he started off strong and kept strong through out. He also played 'Dolphin on Wheels' (unofficially the most played track of OMFG! NYE 2016) that he had made with Dillon Francis. His set was great but our group had a major dilemma. We wanted to stay to finish Kill The Noise and possibly catch 4B's set, but all of us had work within the next 8-12 hours and events for New Years Eve. We had to make the decision that it was best to leave early so that we could at least have a few hours of rest before Infinity NYE 2016. It also gave me a head start on this recap so I could get it to you guys faster!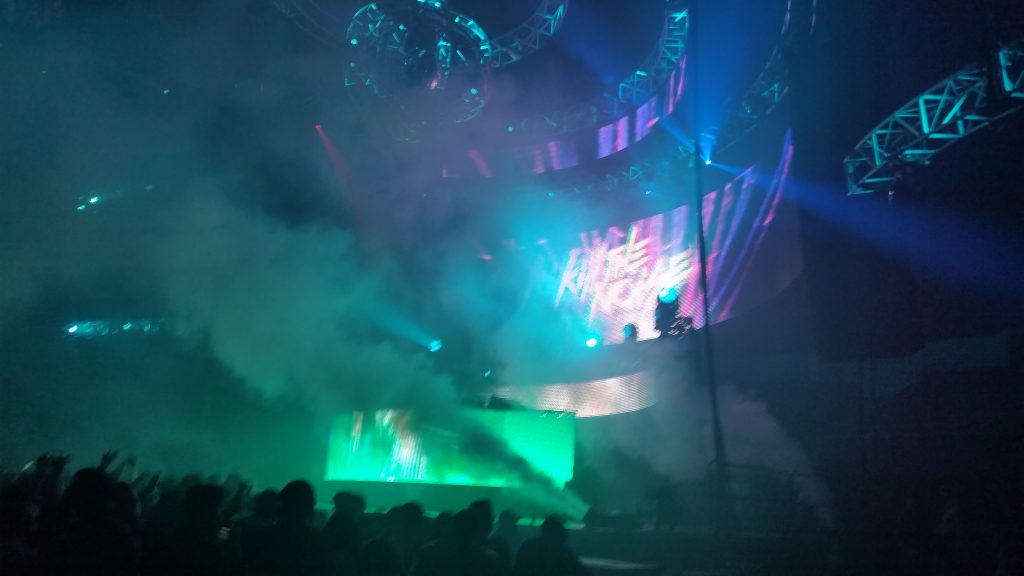 Day 2 Summary for OMFG! NYE 2016:
Overall, a great experience where we got to build things, do everything that we made a personal quest for the evening, and explore a bunch of artists we all had never seen before. Unfortunately we had to start late and leave early, but it was all for the best. New Years Eve isn't an event best spent exhausted or dozing off at. LED Events has done an excellent job with the stage setup and staffing. Valley View Casino Center hired just the right amount of security. From the audience standpoint, everything looked really well managed. New Years is going to be an amazing experience. And I can't wait for people's reviews for day 3!
What was your thoughts on OMFG! NYE 2016? Show some love in the comment section!