Rezz perfects her genre-blending style as she layers rock influences into her signature, bass-heavy sound on the EP IT'S NOT A PHASE.
---
Rezz is pulling at the heartstrings of all millennials with the release of her latest EP under her imprint, HypnoVizion, proving that it was never just a phase. Pop punk and emo music have made a righteous comeback, bringing plenty of teenage angst to all who grew up in the early 2000s when the two genres ruled the radio. Today, the Canadian queen of bass has finally unveiled IT'S NOT A PHASE, an experimental ballad that blends the past, present, and future in perfect harmony to bridge the gap between rock and electronic.
Following previously released singles "Blue In The Face," "Signals," and "Embers," IT'S NOT A PHASE is here, and it serves as a testament to her deeply rooted teenage influences, combining elements of alternative rock from her upbringing with the bass-heavy, tech compositions that have defined her career. This project stands out amongst the rest for its nostalgic representation, featuring collaborations with notable artists such as Alice Glass, Silverstein, Johnny Goth, Grabbitz, MKLA, Raven Gray, fnksyd, and Tim Henson, the guitarist from Polyphia. The seven-track EP effortlessly fuses the angsty energy of rock into the dynamic world of electronic music, and we are here for it.
Bring out your inner emo and Stream IT'S NOT A PHASE on Spotify or your preferred platform now. Read on for a deeper look into Rezz's highly anticipated goth-themed EP.
Stream Rezz – IT'S NOT A PHASE on Spotify:
---
"Signal" packs an edgy, alt-rock punch that carries listeners swiftly into the EP.
With the help of singer, songwriter, and producer Grabbitz, this introductory track perfectly blends Rezz's signature dark soundscapes with the moody, melodic rock that could bring a tear to any elder emo's eye. Like a match made in heaven, Grabbitz's haunting vocals, coupled with Rezz's dynamic builds and mid-tempo drops, effortlessly blend, proving these two genres are just so right for one another.
As the EP unfolds, it becomes clear that Rezz is leaving no stone unturned, experimenting with the many facets of rock music one sub-genre at a time. "Haunted Eyes" offers more of a pop punk energy with MKLA's distinctive, sultry vocals floating over moody guitar melodies, carrying listeners into the contrastingly gritty, goth-inspired collaboration "Blue In The Face" with Shadient and fknsyd.
From the angsty, midtempo punk percussion of "Embers" with Raven Gray to the eerie synth textures of "Blurry Eyes" with Johnny Goth, IT'S NOT A PHASE has something for every Rezz-rock fanatic. Rezz even collaborated with other music icons, like former Crystal Castles frontwoman Alice Glass on "Not Enough" and Canadian rock band Silverstein and Polyphia guitarist Tim Henson on "Dreamstate" to stir up even more nostalgia and push her boundaries further.
IT'S NOT A PHASE is Rezz's love letter to the music that raised her, embodying her genre-blending genius and forging the way for a new genre entirely – an era of rocktronic. Each track offers a glimpse into the music that helped shape the HypnoVizion boss into the powerhouse artist she is today, and there is something really beautiful about that.
---
Rezz – IT'S NOT A PHASE Tracklist:
Signal (with Grabbitz)
Haunted Eyes (with MKLA)
Blue In The Face (with Shadient & fknsyd)
Embers (with Raven Gray)
Blurry Eyes (with Johnny Goth)
Dreamstate (with Silverstein & Tim Henson)
Not Enough (with Alice Glass)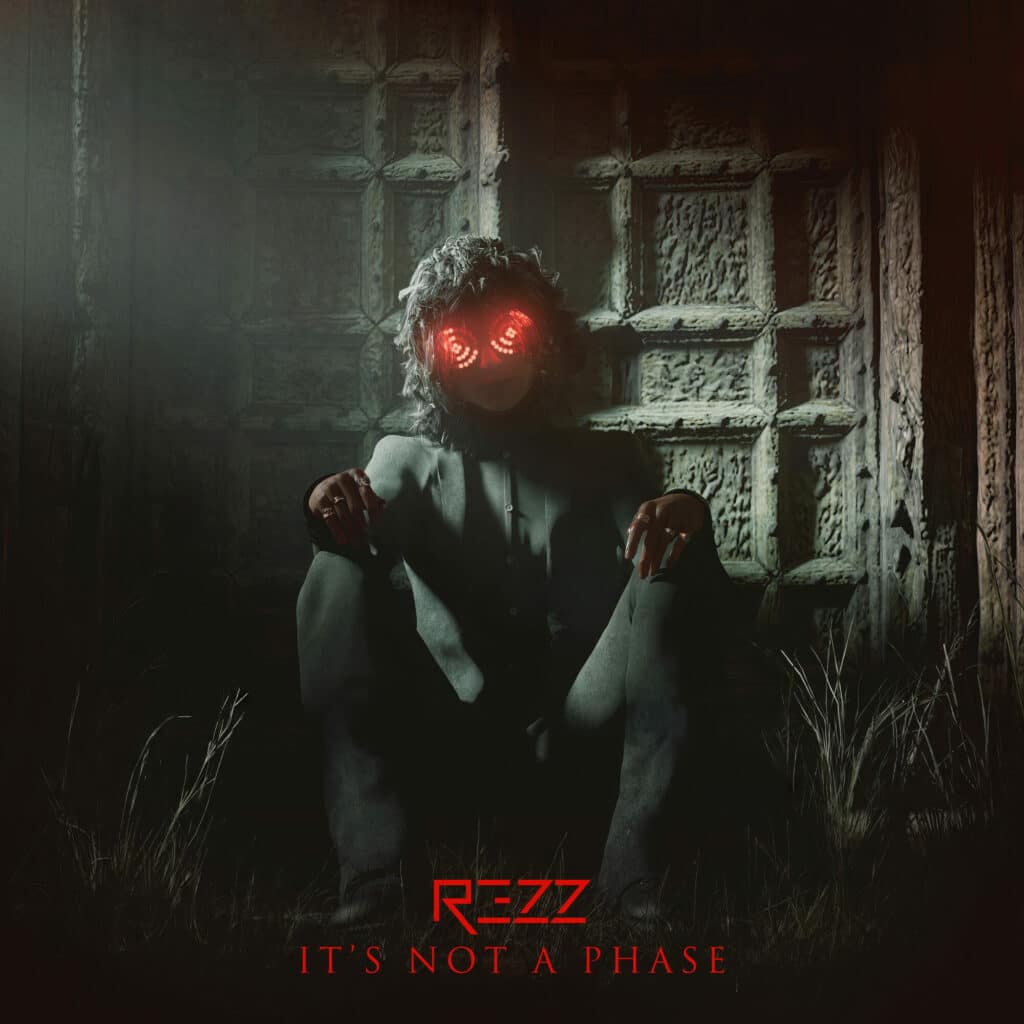 ---
Follow Rezz:
Website | Facebook | Twitter | Instagram | SoundCloud | YouTube
Follow HypnoVizion: