Lab Group, Skeler, Digital Ethos, and Redrum will join Rezz for the first night of Rezz Rocks on August 31.
---
Rezz had a remarkable run in 2022 that included countless performances that captivated fans and the launch of her new imprint, HypnoVizion, which has already begun to see some fresh releases from her and other curated artists like Quackson and Wreckno. In the final month of the year, she packed in one last major announcement for her fans – the return of Rezz Rocks for its fifth edition. Initially announced only for September 1, this experience at Red Rocks sold out quickly and led to a second day being revealed as well August 31.
While Ivy Lab, Esseks, Rossy, and isqa were all announced to perform at Rezz Rocks on the first night, Rezz's faithful followers began to wonder who would be taking the stage for the first night's festivities. Today, that answer has been provided along with news that tickets for Thursday night are running low. Joining Rezz for Rezz Rocks V are some heavy hitters in the scene, such as experimental gurus Lab Group and wave artist Skeler. Additionally, Digital Ethos and Redrum will help start the show off on the right foot with their dynamic sounds in tow.
Related: Can't make Rezz Rocks V? Don't sleep on your chance to catch her at festivals like LED Anniversary and VELD!
After this lineup reveal it's even more clear that Rezz Rocks is a show that any midtempo or bass music lover will want to flock to toward the end of the summer. Don't sleep on your chance to attend – tickets for Friday are sold out, and limited passes remain for Thursday's festivities. Head over to AXS to make your purchase, and let us know if you plan to attend on Twitter!
---
Rezz Rocks V – Lineup: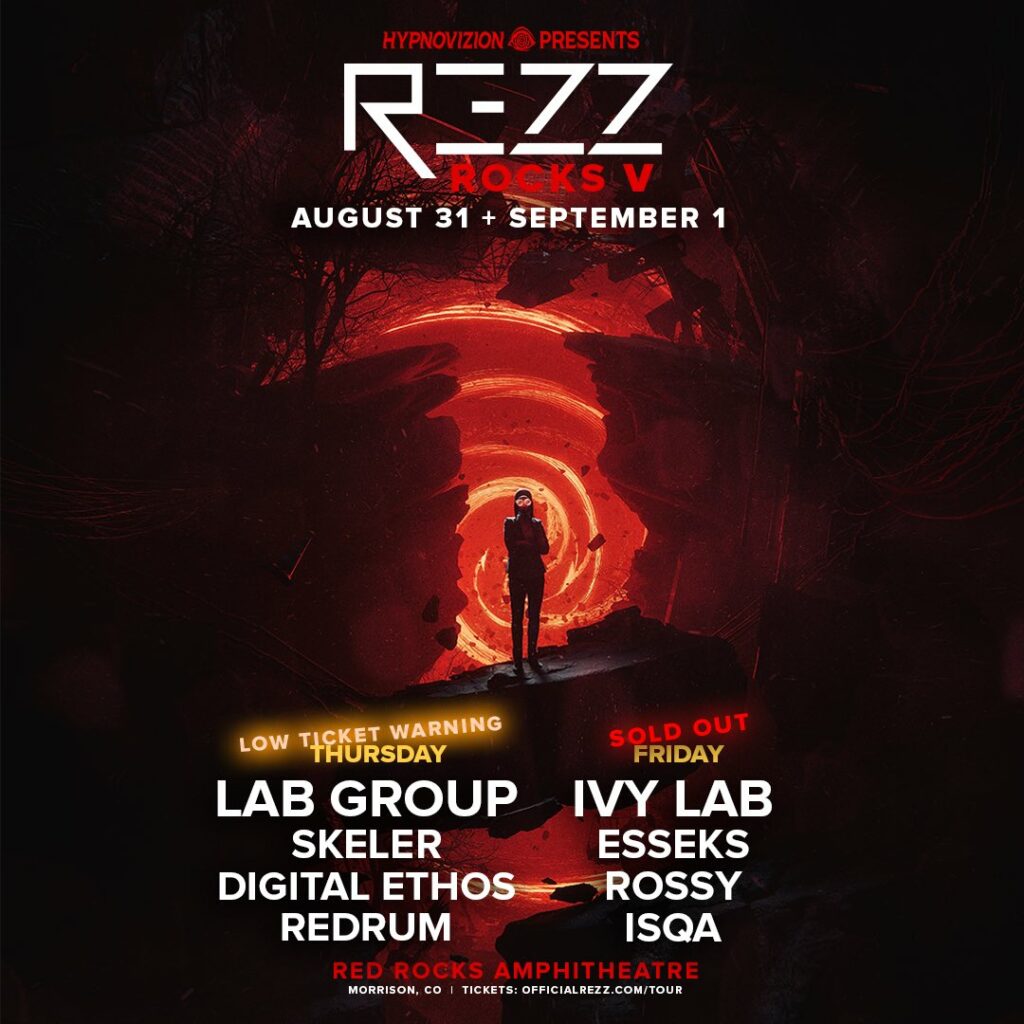 ---
Follow REZZ:
Website | Facebook | Twitter | Instagram | SoundCloud