Eli & Fur found inspiration from their hometown to complete their EP series with Follow The Dark – Part II, out now on Anjunadeep!
---
Inspired by the mysteries of their Laurel Canyon hometown in LA, Eli & Fur have crafted a package of beats that whisks listeners away to explore the conscious reality of these two Anjunadeep staples. Follow The Dark – Part II also closes out the EP series that opened with an exploration of the merging of light and dark within the concept of love. Furthermore, the completion of this project ties into Eli & Fur's 2021 debut album, Found In The Wild, a two-disc production that highlights the multidimensional human condition.
The journey kicks off with "Better In The Dark," a tune that saw the light of day when it was officially released earlier this month. It sure is better in the dark when Eli & Fur's serene sound structures pump through the speakers, igniting a smooth groove across the strobing dancefloor. The amount of smoldering passion that floods out of this track is unreal, and it preps the mood for the arrival of the "Last Train." As the listener jumps on for the ride, they'll immediately feel uplifted and encouraged by the happy top-end notes and carefree vocals.
Arriving at the halfway point, one may ask, "Where Do We Go From Here?" The girls answer this question by leading the listener down a trail of sweet and subtle melodics. As always, the vocals glisten like stars in the night sky, leaving the listener in awe as the comforting beat swirls through the airspace. This leads us to the Rewind Edit of "Skyway," a track that made a major impact when it was played out live from Courmayeur at Skyway Monte Bianco in Italy, presented by Cercle. This hypnotic tune tunnels deep into the mind and cloaks the body in warmth with whispered vocals and a complimentary rhythmic pulse.
Part two of 'Follow The Dark' is another four tracks we wanted to share with the world. This EP has really just been both of us in the studio, creating tracks without a plan or structure, just the two of us expressing ourselves, like how this whole project started out. All with vocals that tell a story and come from the heart. A mix of club moments and more dream-like, lose yourself moments. This is a collection of music we have loved making and that feels true to us.

Eli & Fur
Grab your copy of Follow The Dark – Part II on your favorite music platform, stream the EP on Spotify, check out their remix contest for "Better In The Dark," and let us know what you think about the beats on Twitter!
Stream Eli & Fur – Follow The Dark – Part II on Spotify:
---
Eli & Fur – Follow The Dark – Part II – Tracklist:
Better In The Dark
Last Train
Where Do We Go From Here
Skyway (Rewind Edit)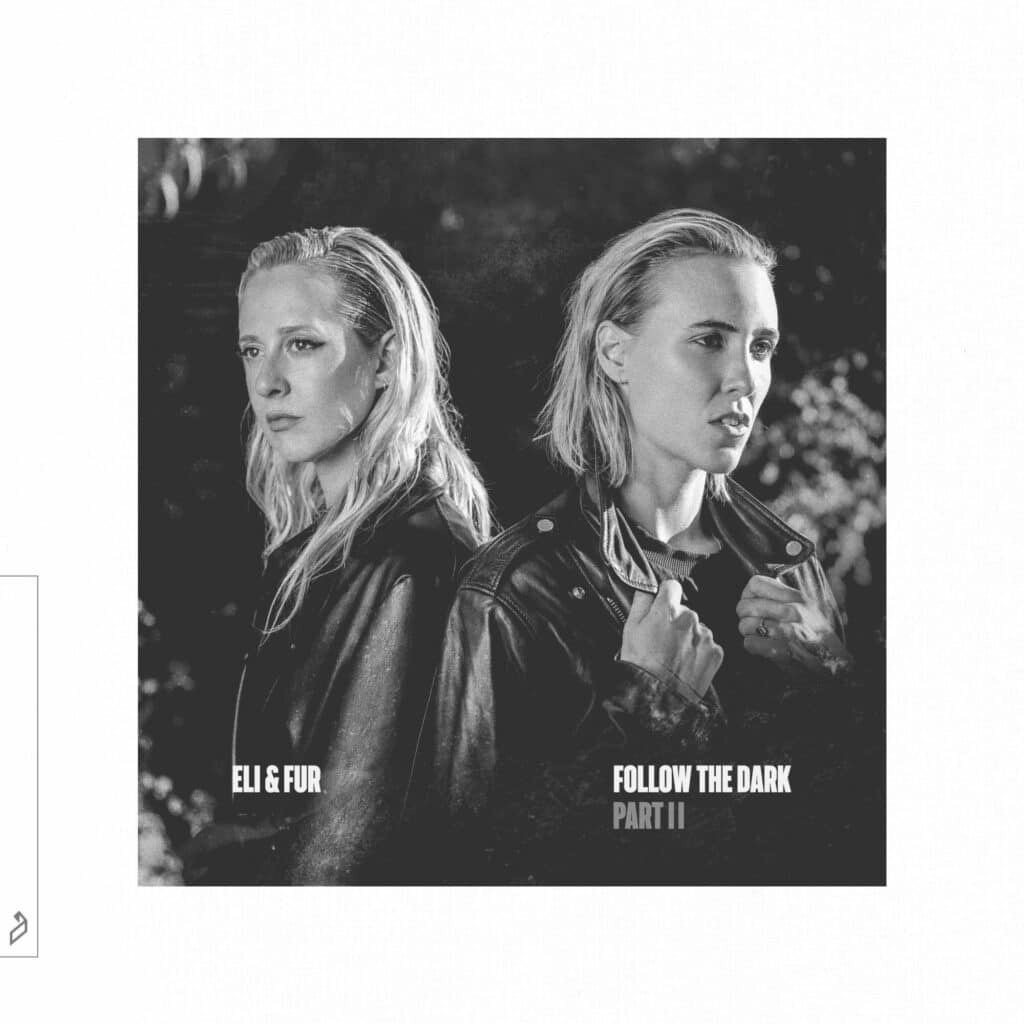 ---
Follow Eli & Fur:
Website | Facebook | Twitter | Instagram | SoundCloud | YouTube