Eli & Fur elevated fans above the clouds with their latest single "Skyway" during their Cercle live stream at the Skyway Monte Bianco in Italy!
---
Cercle always sets the bar high, seeking out venues that stun the mind, in locations that represent the spacial wonders of the world. When taking a look at the past editions of their streams you'll find renowned artists such as Jamie Jones, Disclosure, Bob Moses, Black Coffee, Above & Beyond, and many others carrying the torch. Now, you can add Eli & Fur to that list as they just recently played in Italy, live from Courmayeur at Skyway Monte Bianco.
Eli & Fur opened the performance with their latest single, "Skyway," and played into the dawn of a gleaming skyline through the clouds. The livestream starts with an oscillating chord designing the mystery, as a panoramic view of the Italian mountains teeters through the sunlight and clouds. Next, the low-frequency bassline breathes adrenalin into the air as Eli & Fur introduce their unique sound and vocals in perfect harmony, echoing above the mountain range. Then, as "Skyway" switches into the next track, the added layers of production sweep at the heartstrings, producing a lasting impression while a light-hearted beat pulls listeners into a hypnotic daydream.
The latest edition of Cercle has set the heart and soul of the duo's most authentic expression at the helm, and by sharing their authenticity, This performance is a true indicator that Eli & Fur will continue to push themselves beyond their limits, emphasizing anticipation for more music to come from the duo.
While we wait to see what's next, press play on Eli & Fur's set from Skyway Monte Bianco and enjoy their brand new track "Skyway" on your preferred platform.
Watch Eli & Fur live from Courmayeur, Skyway Monte Bianco on YouTube:
---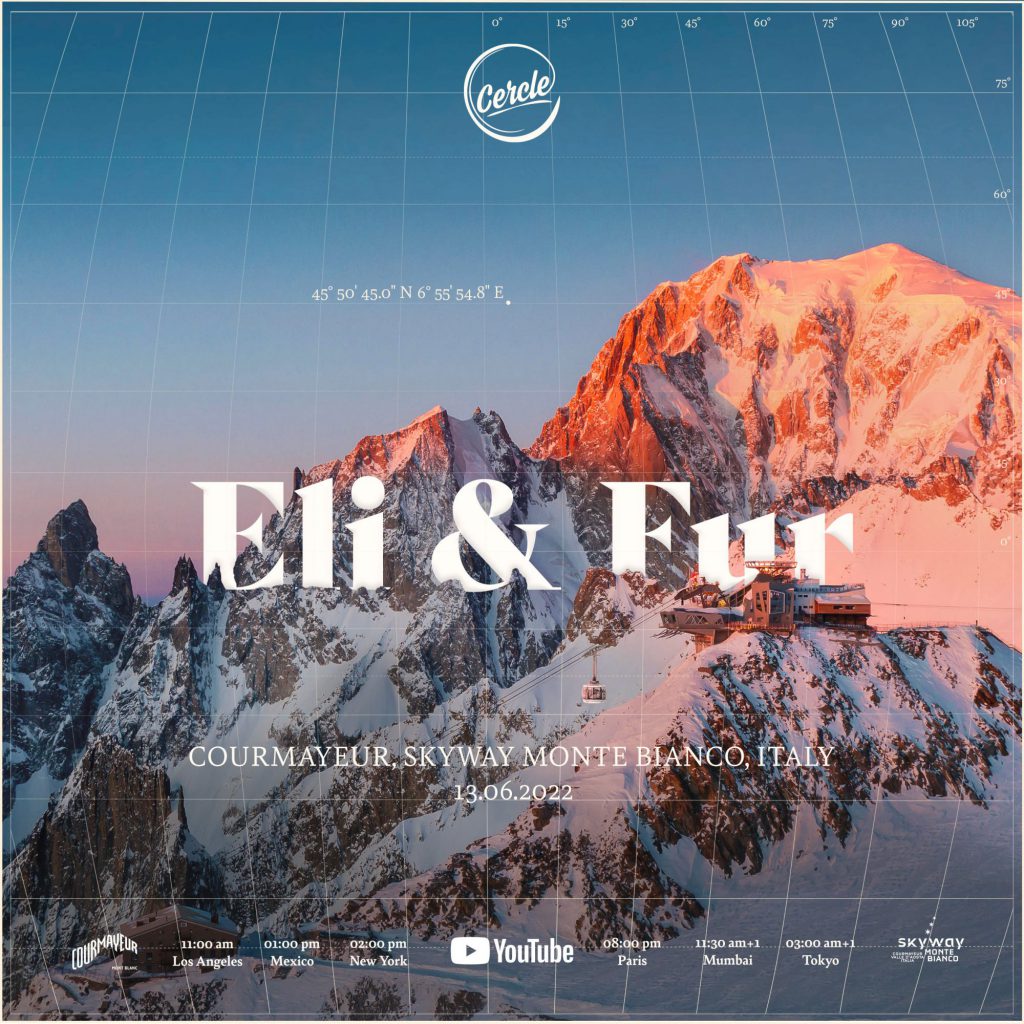 ---
Follow Eli & Fur on Social Media:
Website | Facebook | Twitter | Instagram | SoundCloud | YouTube
Follow Cercle on Social Media: