Critically acclaimed duo Pale Blue has officially released, Maria, a soundtrack of love that comes straight from the life of Elizabeth Wight!
---
In 2015, Italians Do It Better co-founder Mike Simonetti and Silver Hands vocalist Elizabeth Wight came together to create Pale Blue. After their debut release, The Past We Leave Behind, the duo spent the next eight years unleashing marvelous melodic techno singles and EPs for the industry to enjoy. Today, they shake things up with the unveiling of their sophomore album, Maria, on Damian Lazarus' Crosstown Rebels.
Fans were gifted with three singles ahead of the full drop, including "Dive," "No Words," and "Together Alone," in addition to remixes from DJ Tennis, Kölsch, Fort Romeau, and Perel. With these tunes, Pale Blue offered a glimpse into the concept of the album, a personal story of love, and the emotional layers that come with what is arguably the most valuable and powerful human condition. In fact, these three premieres ran the gamut from a love that fizzled into dust, to a fresh and flirty love interest, all the way to feeling safe and secure in your lover's presence. All along the way, Elizabeth's quirky vocal stylings and Mike's genius production abilities melt flawlessly into one another.
'Maria' is an album of love songs – the good, the bad, and the ugly… The album is written entirely in Elizabeth's voice. These are all her words – her thoughts, based on her personal experience. When writing this record, I took inspiration from classic rock LP sequencing, and tried to dial in on a coherent concept, a natural flow.

Although these are clearly techno tracks, one would argue they have more in common with rock music than dance music. I wanted to try to make something a little different, verse/chorus/verse tracks but still heavy enough for the club, full of melody and emotion… poppy but not THAT kind of poppy. Pale Blue has been known to take on political subject matter in the past, but the politics of love is something we can all relate to.

Mike Simonetti
When diving into the previously unreleased gems, "Spells" offers a rousing introduction to the story. With the convincing words, "take my hand," listeners are whisked into a world full of soft and lovely instrumental details that flirt with handsome vocals. "Laura" compliments the vibe with a sound that wraps the atmosphere in a warm hug. The subdued and boozy vocal energy is paired with glistening synth pops, injecting a dollop of fantasy into the mix. But, because of the airy vibrating vocal stylization, the lyrics are a bit difficult to make out, making the story difficult to translate.
"Ice Is Falling" is the next to see the light of day and is certainly a standout, featuring moments of eerie dissonance and a style that reminds me of a song we would hear back in the Viking era. Because of the purely whimsical character of this track, the story is left to interpretation, but in my opinion, it definitely gives off broken-heart vibes. From broken hearts, the soul convinces itself to let go and move on into "The New Year," tying the package up with sultry soundwaves before "The Last Song" brings us home with chill '80s energy. This track allows the listener to fully relate as they look back on relationship mistakes and wins, all in the name of love.
Without further ado, grab your lover and/or a box of tissues and scoop up your copy of Maria on your favorite music platform. Stream the album below on Spotify and let us know what you think about the music on Twitter!
Stream Pale Blue – Maria on Spotify:
---
Pale Blue – Maria – Tracklist:
Spells
Dive
Laura
Ice Is Falling
No Words
The New Year
Together Alone
The Last Song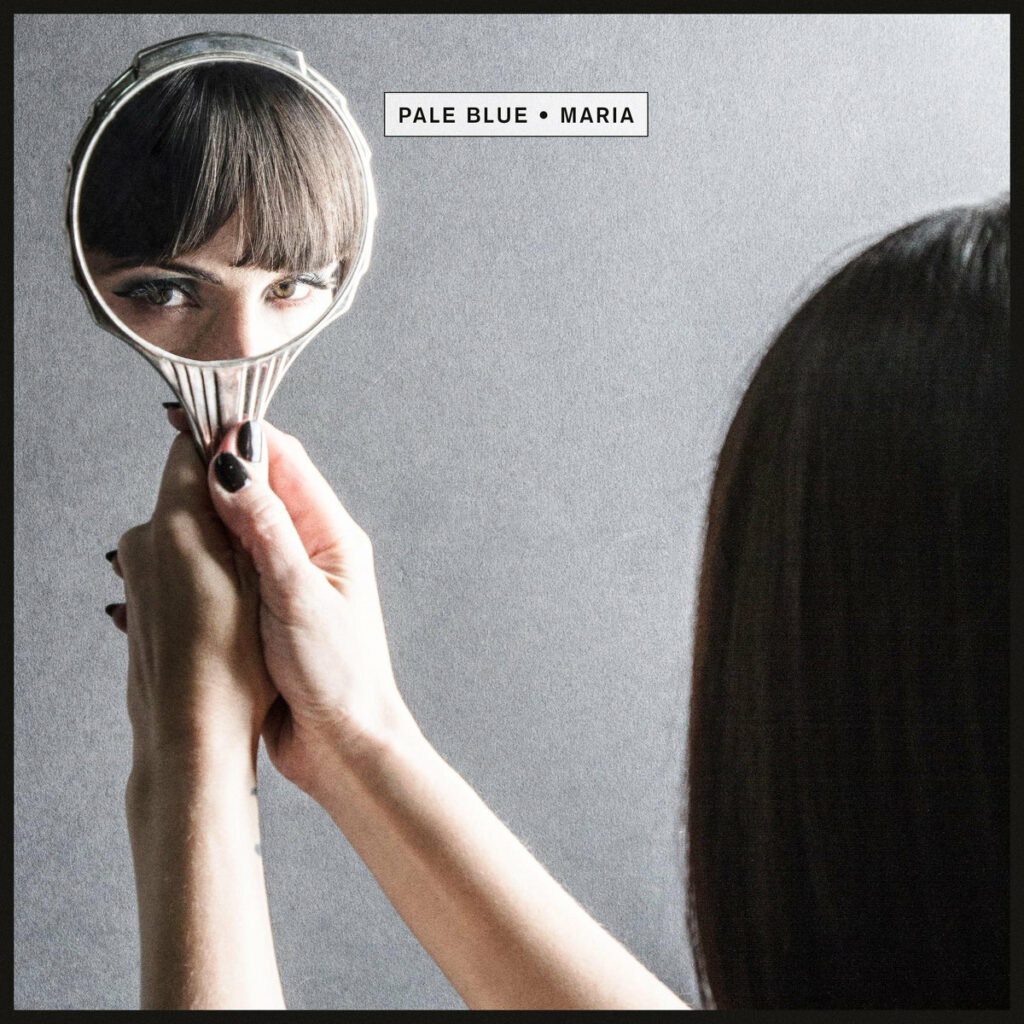 ---
Follow Pale Blue:
Facebook | Instagram | SoundCloud | Spotify