Lavier has been sparking the attention of bass music fans with his unique sonic approach, and he just dropped a new 5-track EP.
---
Multi-genre bass producer Lavier has been steadily climbing the musical ladder with over seven years of producing under his belt. Based in Pittsburgh, he's been gaining much-deserved attention in the underground bass realm as of late, playing more shows and hearing his unreleased tunes popping up everywhere in other artists' live sets and mixes.
In late 2022, Lavier dropped an all-original mix stacked full of unreleased IDs, showing off his range from moody garage vibes to grimy, speaker-shaking basslines. We later put him on our radar as a Bass Artist to Watch in 2023, as his talent and range were displayed loud and clear in his tunes. So far this year he's made appearances at Denver's Black Box, Wub N Dub Festival, and The Untz Festival, and has a promising latter half of 2023 ahead with events like Sound Haven on the horizon.
Today, Lavier dropped off five fresh tracks on his first full EP release since 2021. Titled Simple Questions, Long Answers, the emotionally-crafted EP is out via Brooklyn-based More Creativity Records. A true journey through the mind of the artist, Lavier states that he wrote this project during a time of both internal struggle and huge come-ups in his personal life, and the tracks are a reflection of his emotions over the last year.
Melancholic energy dominates the majority of Simple Questions, Long Answers, with graceful piano notes introducing the project in the first track, "Beautiful." The piano notes flutter amongst uplifting percussion to create a truly satisfying sound, fit for an opening track. The ethereal sounds continue in the following tracks, with airy, serene garage-style beats on "Angel" and "Lonely."
Sultry male vocals come into play with the second-to-last track, "Steelcityboischoir" telling a story of homesickness before a gutting bassline takes over the heavy downtempo soundscape in anticipation of the final track. "Choke" closes out Simple Questions, Long Answers with a truly addicting dubstep beat as the only higher-energy track on the project.
Simple Questions, Long Answers is out everywhere now, so be sure to give it a stream on Spotify or your preferred platform to take a dive into Lavier's creative mind.
Stream Lavier – Simple Questions, Long Answers on Spotify:
---
---
Lavier – Simple Questions, Long Answers – Tracklist:
Beautiful
Angel
Lonely
Steelcityboischoir
Choke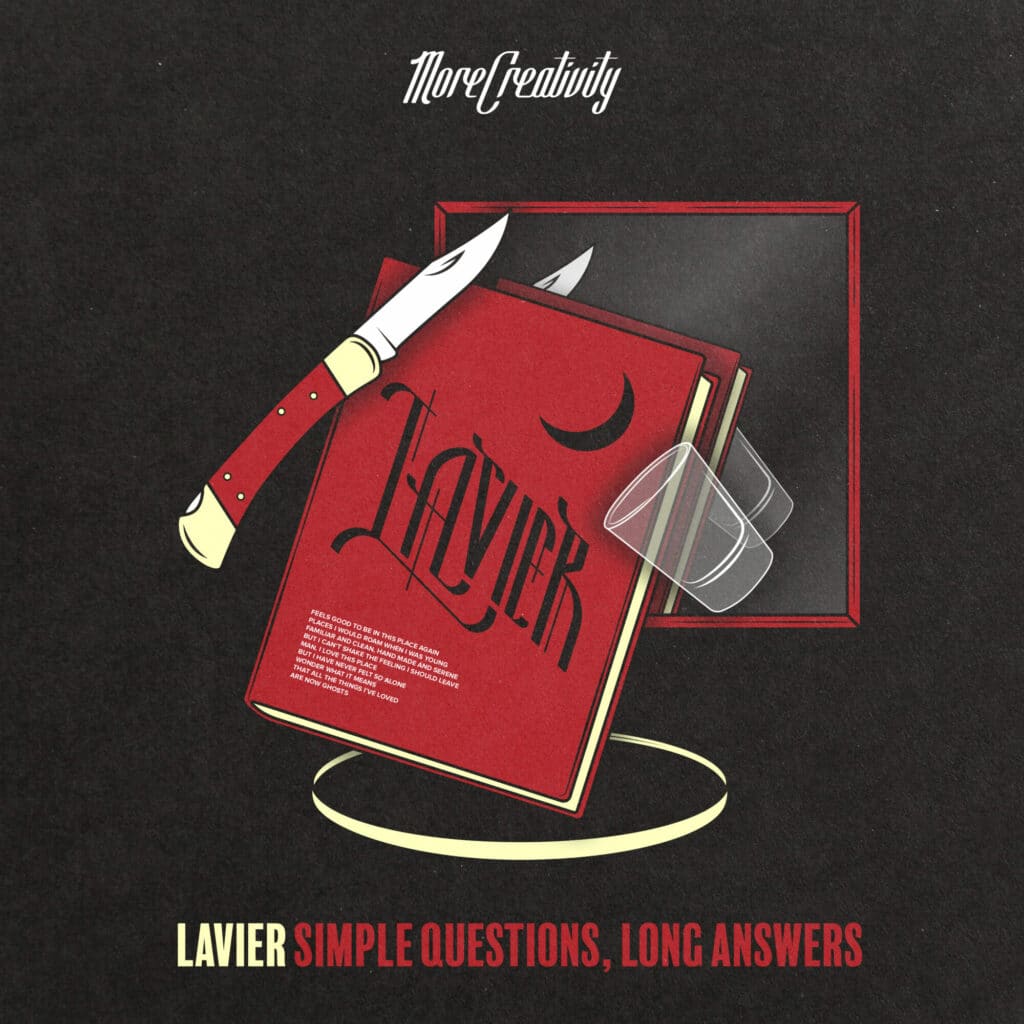 ---
Follow Lavier:
Facebook | Twitter | Instagram | SoundCloud