Canadian drum and bass artist Bensley swung by to dive into his latest single with Skyelle, his thoughts on the scene, and more.
---
As drum and bass continues to surge in popularity, many artists have continued to bring fresh, innovative sounds to the genre and push it forward even more. One of the artists at the forefront of this forward momentum is Bensley, a JUNO Award-nominated DJ and producer who has captivated crowds with impressive performances while dropping off pure heaters on labels ranging from UKF and Deadbeats to mau5trap and Monstercat.
The latter of that list of imprints is where Bensley found a home for his latest single, "All I Wanted." This stunning track offers everything a drum and bass lover could want, with a powerful bassline, gorgeous melodic elements, and vocals that hit home from Skyelle, whom he collaborated with for the first time in years. And beyond this new track, the Toronto-based artist is set to continue his domination behind the decks with a recently announced tour, and some epic b2b sets with Justin Hawkes on the horizon at EDC Las Vegas and Forbidden Kingdom.
After the release of his single, we caught up with Bensley to chat about how it came to life, get his thoughts on the current state of the scene, and explore what's to come during his upcoming b2b sets with Justin Hawkes. Listen to "All I Wanted" on Spotify or your preferred platform, and read on for the full conversation with this drum and bass maestro!
Stream Bensley – All I Wanted (feat. Skyelle) on Spotify:
---
Hi Bensley. Thanks for chatting with us today. Let's jump straight into it – your most recent track, "All I Wanted," is an absolute jam. What was your approach to the production process for this release?
Thanks so much! The idea came together when I was working on the song's lead melody. The synth patch sounded really lo-fi and chiptune-ish. I found that certain harmonies would distort in a really satisfying way when run through this kind of processing, and that helped me write what would eventually become the main melody. I knew that I wanted the track to sound punchy on the dancefloor, so after laying out the appropriate drums and bass sounds to achieve that, the rest of the instrumental fell into place.
This isn't your first time working with Skyelle to bring a stunner to life, having previously teamed up with her on "One Last Chance" in 2016. What was it like working with her again seven years later? Was there anything similar or different when creating together this time around?
I love working with Skyelle, and I can't believe it took us so long to combine efforts once again! When we made 'One Last Chance,' I was blown away by how quickly she was able to write the perfect topline for my instrumental. She nailed it on the first try, and as a talented producer herself, she wrangled most of the tedious vocal processing. This time around, it was just as easy! However, as our previous effort was on the more chill / thoughtful side, we wanted to make this one more fun and energetic for the dancefloor!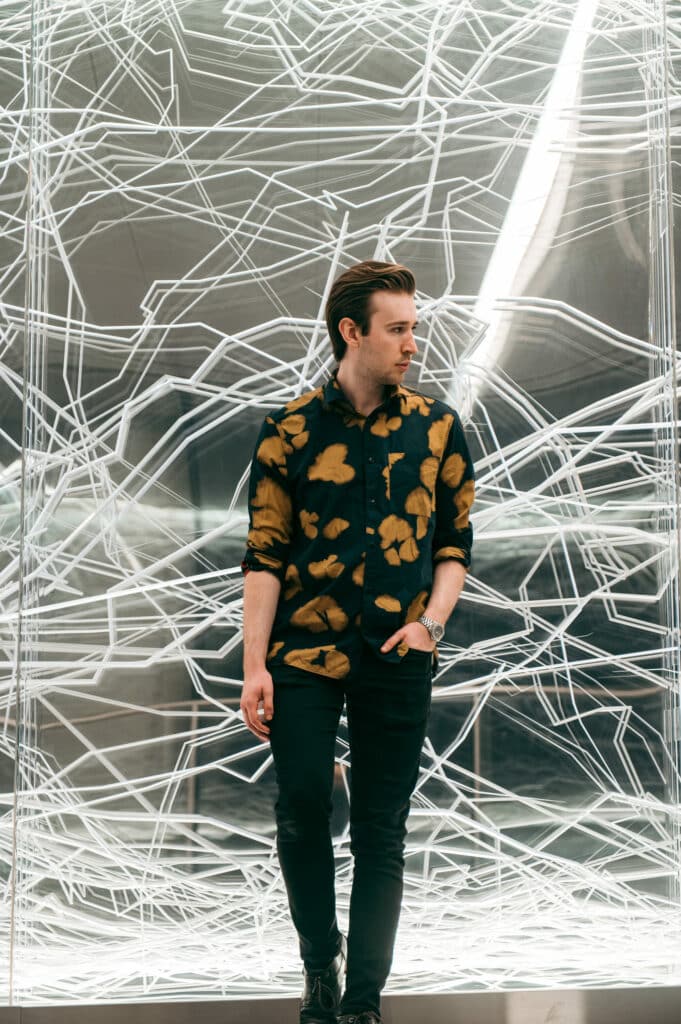 The last time we spoke was in 2021, and since then, you've dropped off a number of tracks and played a plethora of impressive sets. Can you share some insight on how you've gotten your career running full steam ahead post-pandemic?
The pandemic really forced me to get better at finishing ideas and releasing them into the world! As someone who previously focused on larger bodies of work, I enjoyed the challenge of creating and releasing singles consistently. I learned that this consistency is also a strong trait to have in our current music industry, and it's helped me get in front of more fans (both online and at shows). There's also a lot of creative flexibility that comes with releasing singles, and I like to think that I've taken advantage of that! 
It feels as if the drum and bass scene has really made major moves over the past few years. What are your thoughts on the current state of the community, and where do you see it going in the future?
While Drum & Bass has always been thriving in some parts of the world, it's been really encouraging to see it generating a buzz around North America recently! For a while, it looked like DJs and promoters were the ones making the most noise, but I've been seeing more and more fans taking it and running with it. The shows I've been playing around NA just keep getting better, and the enthusiasm is real. I'm trying to play sets that encourage new listeners to dig deeper and explore the history, and I know many other DJs are doing the same, so I think the future of DnB here is in good hands. 
Let's take a second to shine a light on some artists you've been vibing with lately. Can you share three artists whose tracks you've been rinsing the most in your recent sets?
To switch things up between the more upbeat songs in my set, I've been drawing for some darker and techier Drum & Bass. For these moments, I've been playing a lot of music from K Motionz, Basstripper, and hayve.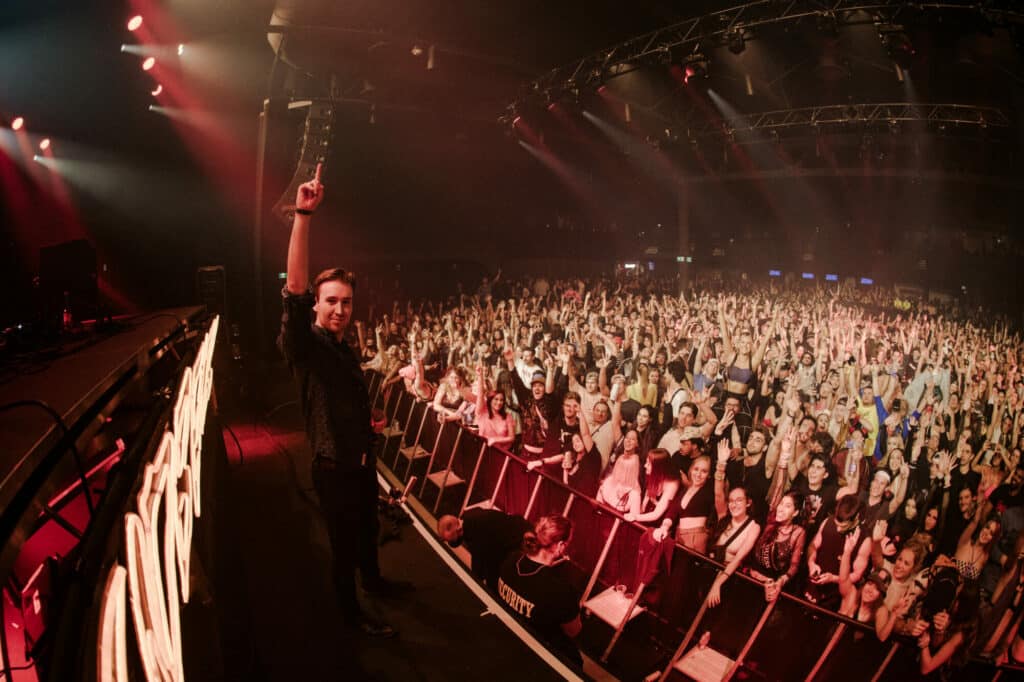 You just played a b2b set with Justin Hawkes at Echostage and have more at Forbidden Kingdom, EDC Las Vegas, and DNBNL in NYC soon. What's it like taking the stage with him, and what can fans expect at the upcoming performances?
Justin and I have been friends and fans of each other's work for years, so this has been a really natural progression for us! While we have our own distinct styles, we see eye-to-eye creatively in so many ways so our sets have been sounding really cohesive. On-stage, we're always surprising one another with spontaneous mixes and unreleased dubs, so we have a lot of fun up there – and I think that the audience really feels that positivity.
We saw that you just signed to Universal Artist Agency and have some shows on the other side of the pond coming up. Are you excited to take your sounds to the UK and EU in the near future?
Absolutely! It's been a while since I toured properly in Europe. Just going by my streaming stats, it appears that the majority of my fans live there, and it's a shame that I haven't been able to see them more often –  so I think some really special shows are in order!
Finally, what goals do you hope to achieve in the rest of the year?
At the moment, I'm working on an EP that I'm hoping will be my most impressive project to date, both musically and visually. I challenge myself to keep improving, and you'll only hear the final result if I feel like I've achieved that! Stay tuned. 
---
Follow Bensley:
Website | Facebook | Twitter | Instagram | SoundCloud