Justin Hawkes' Existential is a beautiful drum and bass album that doubles as a look into the depths of his creative mind.
---
Every passing year in the scene as of late has featured conversations surrounding the "rise" of one genre or another, with one of the more recent being drum and bass. Wherever your thoughts on the notion that this longstanding genre has seen renewed interest and popularity lie, the artists creating within this realm are delivering some of the most innovative releases to date. This includes Justin Hawkes, who has taken his roots in rock, blues, and folk music to give his drum and bass releases a refreshing twist.
While Justin Hawkes has released a plethora of singles and remixes over the years, both under this alias and his former moniker, Flite, a box that hadn't been checked off in his career was a full-length album. But something special was brewing over the past two years from this budding talent, and now he's gifted his debut album, Existential, on UKF/Pilot. for the world to hear.
Existential isn't just your run-of-the-mill album that features a heavy dose of drum and bass tunes to energize your life. While it does, in fact, do just that, it's also a snapshot into the mind of Justin Hawkes as he explores influences that stem from his early years in Roanoke, Virginia, the emotions he's experienced as an artist growing in the scene, and philosophical themes that have circled his thoughts.
Justin Hawkes gave listeners a taste of this album throughout the year by dropping a flurry of singles. This included "Better Than Gold," which saw him team up with his uncle Andrew Hellier for a rock-fueled ride dripping with Americana influence, as well as "Black Bloc," "Neverafter," and "Passion" with Kat Whitlock – and while these left fans stunned, there's so much more to explore across its 15 tracks.
The title track flips the script from the jump with its cinematic intro, leaving you breathless yet eager for more before it dives straight into the bowels of the drum and bass realm. Similar elements can be found on other tracks such as "Dreambend," "Lotus Children," and "Tragedy, Humanity," all of which give the album this larger-than-life feeling that will leave you yearning for repeat listens instead of placing it in the back of your memory.
That's not to say there aren't some tracks that deliver pure energy – "Inheritance," "Hymn" with Audioscribe, and "Arbiter" with Foreign Beggars and PAV4N do just that. They're aggressive, yet the contrast each of these brings makes Existential feel like a journey instead of a collection of tunes that were thrown together without cohesiveness in mind.
If you're a sucker for percussion, then "Cadence" is the track for you. Not only is this a banging drum and bass tune, but it also brings Justin Hawkes' history as a marching band member into the mix with a solid drumline layered in to build the energy to even greater heights before the hauntingly beautiful elements and distortion consume your soul. And much akin to the first track, "The End of an Empire" brings it to a close with its swelling synth and mellow beat featuring organic percussion and piano notes. It gives you a moment to reflect on the ride you just completed before wailing guitars and crashing cymbals tie it all up in a bow.
In a world where cookie-cutter releases permeate the airwaves and artists face the wear and tear of the fast-paced scene, Justin Hawkes delivered a refreshing breath of air with Existential. This album bucks the norm to bring a lasting journey that will delight those who love both the European and American sides of drum and bass while simultaneously making it clear the future is bright for this artist for years to come.
Listen to Existential on Spotify or your preferred platform, and let us know your thoughts on this album by dropping us a comment on Twitter!
Stream Justin Hawkes – Existential on Spotify:
---
Justin Hawkes – Existential – Tracklist:
Existential
Better Than Gold (with Andrew Hellier)
Black Bloc
Inheritance
Hold Me Down
Passion (with Kat Whitlock)
Neverafter
Cadence
Dreambend
Hymn (with Audioscribe)
Arbiter (with PAV4N and Foreign Beggars)
Lotus Children
Heliocycle
Tragedy, Humanity
The End of an Empire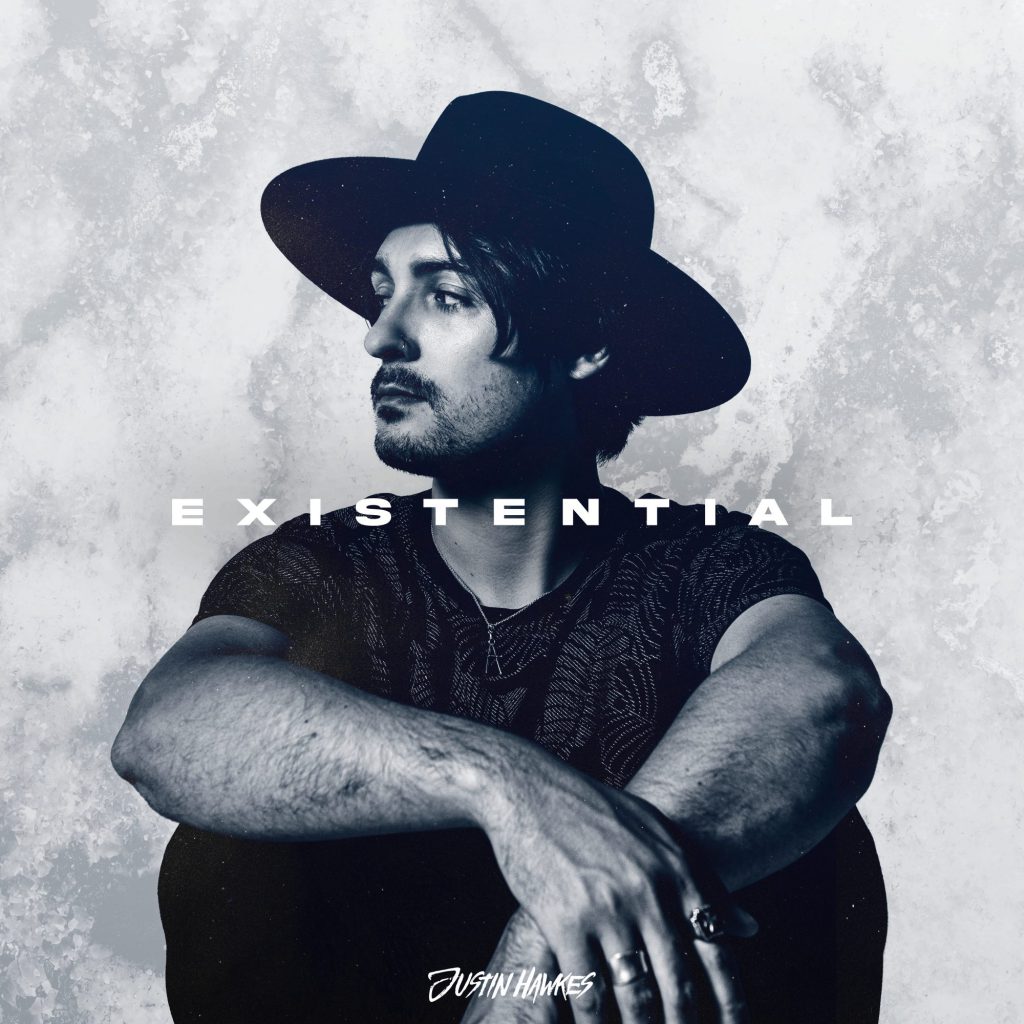 ---
Follow Justin Hawkes on Social Media:
Facebook | Twitter | Instagram | SoundCloud | YouTube | Twitch