After the release of "That Feeling," Bensley swung by to chat about his production process, overcoming performance anxiety, and his goals for 2021!
---
Bensley jump-started his career back in 2015 when he sent a demo to RAM Records. From there, his name was propelled into drum and bass stardom. However, when you turn on a track of his, you can see why drum and bass legend Andy C was raving about this up-and-coming producer. Each release from Bensley is stamped with his signature sound, which includes classic drum and bass breaks tied together with catchy vocals and infectious leads.
Last year, Bensley continued his momentum with releases such as "All Night" and "Vex" on Monstercat, which both received praise and became fan favorites. Now, to help get everyone in a groove in 2021 he's offered up his latest release, "That Feeling." Out now on UKF's sub-label Pilot Records, this tune further proves that Bensley is showing no signs of slowing down and that he's able to defy genres by blending the worlds of house and drum and bass together to create a sensational listening experience.
After the release of this new tune, we knew we had to dive deeper into the mind of Bensley to find out how this song came together, how he came to love dance music, early struggles as an artist, and more. So take a listen to the "That Feeling" on Spotify below, download or stream it on your favorite platform, and read on for our chat!
Stream Bensley – That Feeling on Spotify:
---
Hey Bensley, thanks for chatting with us! Let's dive into your backstory, when did you realize you want to produce music professionally? Did you jump into producing drum and bass right away?
I produced for fun throughout some of high school and into my first year of university. I was mostly making terrible dubstep and even worse 110bpm stuff, as I was listening to back in 2011. Doing it professionally wasn't originally part of the plan, but when my first year of uni left me questioning my choices, I took a year off to work at a grocery store and figure out what I wanted to do. It was in that time that my production interests shifted heavily towards DnB, and I sent out my first demo to my favourite labels. I was extremely fortunate to have heard back from Andy C a few weeks later!
You got signed to RAM Records when you were 19, which is an amazing accomplishment. Now, 6 years later and still in the music game, what would be some advice you would give your younger self?
I would tell myself not to undervalue my work, and that there's always room for negotiation in agreements. Too many new artists sell themselves short when dealing with industry professionals, and I was no exception. Don't assume that people who show interest in your work have your best interests in mind!
Your latest release, "That Feeling", recently dropped on Pilot. How did this release come about and what was the production process like for it?
The idea started with a chord progression that I had originally made over a trap beat. [Laughs] I ended up scrolling through Absynth presets and I noticed that the chord stabs began to take on a very nostalgic, ravey feel when I arrived at the patch you hear in the tune now. It sounded like something you'd hear in an old Faithless or Darude anthem. From that point onward, I decided to make the tune into a love letter for the club, which I've been missing so much over the past year. A very appropriate vocal hook nailed down the theme, and the rest of the arrangement came together fairly quickly!
I really enjoyed your edit to Tame Impala's "It Might Be Time". What drew you to this tune specifically to put your spin on it? Do you approach remixes differently compared to your original releases?
Thanks! I'm a huge Tame Impala fan, and I enjoy listening to his music to give my ears a break from Drum & Bass now and then. However, the first time I listened to "It Might Be Time," I couldn't help but notice how strong the bassline was and pictured how well it would work in a DnB context.
I couldn't find the stems online but managed to isolate the vocals and keys from an mp3 file, so that was enough for me to build the rest of the tune around it! I find remixes to be a much more carefree production experience since there's pretty much no writing involved – I get to mess around with the sonics without getting caught up in the idea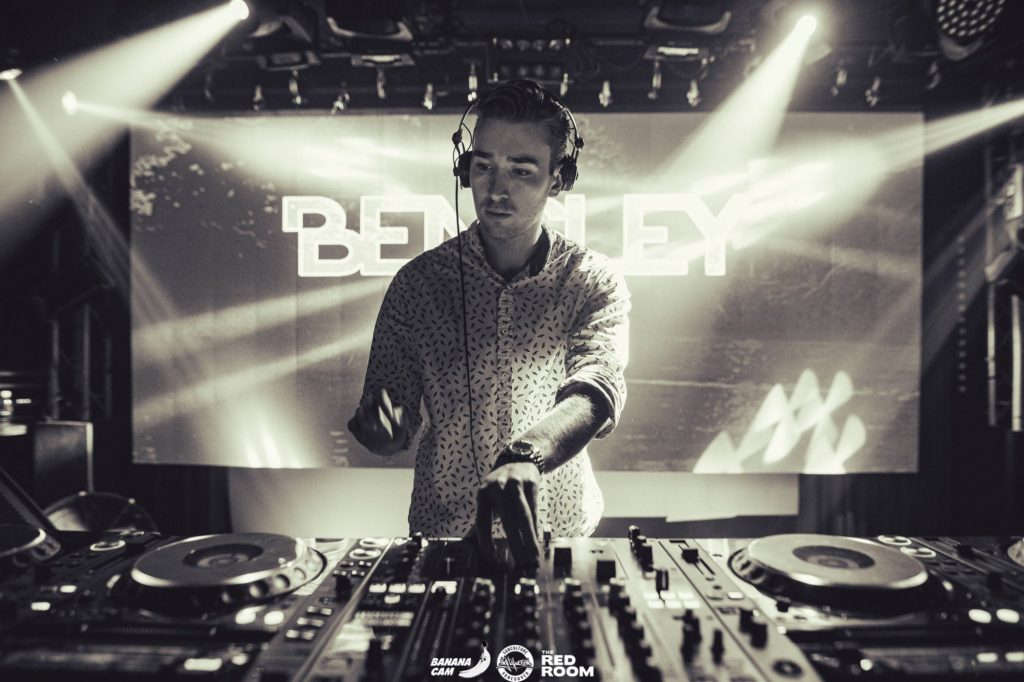 Listening through your catalog of tracks, one thing that stands out to me is your use of melodic elements and vocals. Do you generally work off of having a vocal first or do you add vocals in once the main body of the track is almost done?
I pretty much always have the instrumental idea finished by the time a vocalist gets to work on it. However, that's not by choice – I simply don't have any raw vocal ideas at my disposal (vocalists, please send me some ideas!). I'd quickly leap at the opportunity to write a tune around an existing vocal, as I get to do with remixes. Tunes write themselves when you've got a good hook or sample to lay the foundation for a good vibe.
Aside from the pandemic happening, what has been the biggest struggle that you have faced so far as an artist, and how did you overcome it?
When I signed with RAM, I had never DJ'd before and I had horrible performance anxiety. I'd get a dry mouth and stutter whenever I had to speak in front of the class at school. I hadn't spent much time in clubs, I had never traveled alone/lived alone, and didn't do well in social settings. This is a combination that didn't make for an easy transition into the life of a touring DJ.
I was kind of thrown in at the deep end with a 14-show debut EU tour, and it really tested me. All I could do was embrace being miles from my comfort zone, and I did a massive amount of personal growth during that couple of months. I've overcome all of those problems since then. I look back at that experience fondly and I'm super grateful for it.
If you could offer up an inspiring message to your fans during this uncertain time, what would it be?
Wear your mask, get the vaccine, and we'll be dancing together at clubs and festivals soon – hang on a bit longer!
With a fresh start upon us with the new year and with "That Feeling" out, what are some additional goals you'd like to achieve in 2021? Can we expect more music out from you as the year continues?
At this rate, if I can hear my music on at least one live sound system this year, 2021 will have been a success. On top of that, I've got lots of new music planned, and some of it doesn't conform to genres. I'm trying to branch out a lot more – hope you're ready for it!
---
Connect with Bensley on Social Media:
Website | Facebook | Twitter | Instagram | SoundCloud | Spotify