Few artists in the dubstep realm produce music like The Widdler, and he's impressed once again on his most recent EP.
---
The Widdler is one of those gems of an artist who you'll never hear play the same set twice, whether you catch him at shows in cities like Chicago or at festivals like Okeechobee or Infrasound. Constantly sitting on countless hours of unreleased music and genuinely in love with sound system culture and the underground, he brings a level of fresh authenticity to the plate that will forever be uniquely his own.
Chasing or attempting to identify The Widdler's unreleased tunes is an extreme sport, and knowing this, he makes sure that his official releases are few and far between. With a discography as vast as his, his fans would say that he still keeps all of his best tracks under lock and key for live sets only (or if you know where to find them). So when The Widdler officially releases music, there's simply no choice but to listen, and today he's gifted everyone with another fresh release, No Sleep.
Released on his imprint, WiddFam, No Sleep is a chilling sonic adventure that plunges listeners into the depths of his creative dark mind. The project kicks off with its title track, where a thunderstorm intro sets the eerie vibe. Ghostly whispers begin to creep along an increasingly suspenseful soundscape before whisking the listener away into an infectious 140 dubstep beat.
More creepy vocal elements persist with the following tune, "Isolation," whose laser-like distortions feel straight from a horror film atop its pulsating bassline. Some tasteful Widdler wobbles come into play on the third offering, "Cosmic Darkness," where a growling vocal introduces the deep bouncing drop. An eerie static noise closes out the track aligning with the overall haunted theme of No Sleep.
"Rumination" feels more like a suspenseful interlude to the story that The Widdler is spinning within these tunes than a song. One can only imagine what tricks he has in store for playing this simple thriller in live sets, as it would seemingly make a perfect transition track or even an intro.
Prepare for a complete vibe-check with the second-to-last track, a euphoric garage beat titled "I'm Sorry." With cascading violin notes, floating vocal fragments, and uptempo drums, it's impossible not to immediately fall in love, as this moody track brings all of the deep emotions to the sunny surface. Five minutes of bliss doesn't feel long enough in this case, as "I'm Sorry" is sure to have everyone spinning it back for more.
Ghostly sing-songy vocal stabs are the main focus of the final track, "The Drugs," to conclude No Sleep on a melancholic note as the hook "I feel like dying" echoes repeatedly. A thunderstorm outro dramatically completes the song to finish the EP in the same way it began to make for a full-circle ending.
No Sleep is out now, so be sure to head over to Spotify to get a taste of The Widdler's twisted tale for yourself.
Stream The Widdler – No Sleep on Spotify:
---
The Widdler – No Sleep – Tracklist:
No Sleep
Isolation
Cosmic Darkness
Rumination
I'm Sorry
The Drugs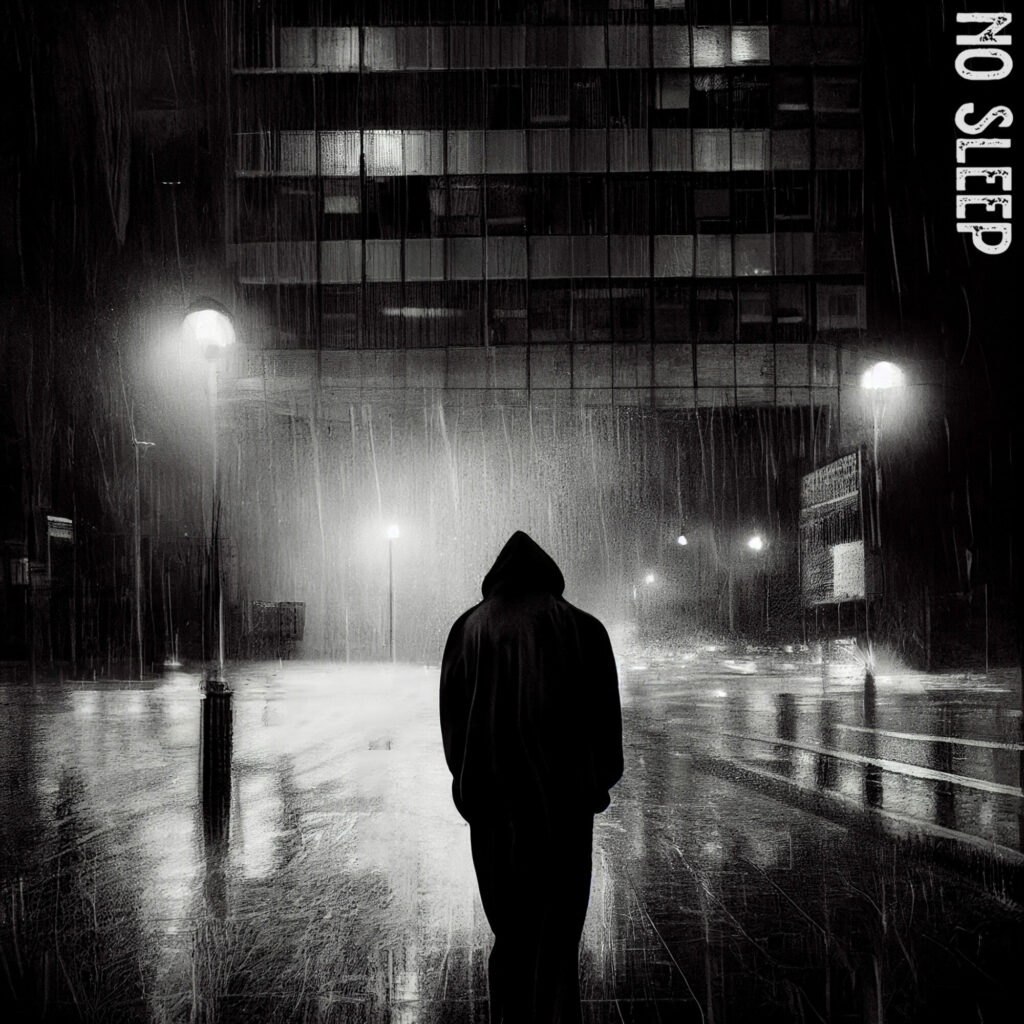 ---
Follow The Widdler:
Website | Facebook | Twitter | Instagram | SoundCloud