Notion Presents and Swampwoofer Productions' NSW Presents is bringing an innovative approach to the bass scene in Chicago and beyond.
---
Forward-thinking talent buyers Notion Presents and production company/agency Swampwoofer Productions have joined forces to take the underground bass community to new heights. Entering a new collaborative era, NSW Presents is looking to extend its roots in underground culture worldwide as a newly formed event production company.
NSW Presents kicked off the rebrand flawlessly with an already massively stacked 2023 event calendar. With an emphasis on providing an authentic sound system experience to the curation of intimate and innovative events, NSW Presents is providing a space for artistic expression and growth.
Those who reside in Chicago have experienced firsthand the evolution of underground bass music events brought to the city by Notion Presents and Swampwoofer Productions. Just throughout the past year, the two teams have brought artists from around the globe to several venues, including Primary Nightclub, Avondale Music Hall, Chop Shop, and more. Not to mention Notion Present's curation of Chicagoland's underground bass music festival, Lunar Tide, with the help of Swampwoofer Productions and other area promoters.
Our overall vision for NSW Presents is to be a widely recognized national brand while continuing to push the sound we have been since day one. We want to continue to grow in Chicago and Denver as well as to expand into new cities and collaborate with the companies pushing this sound there.

Michael Farina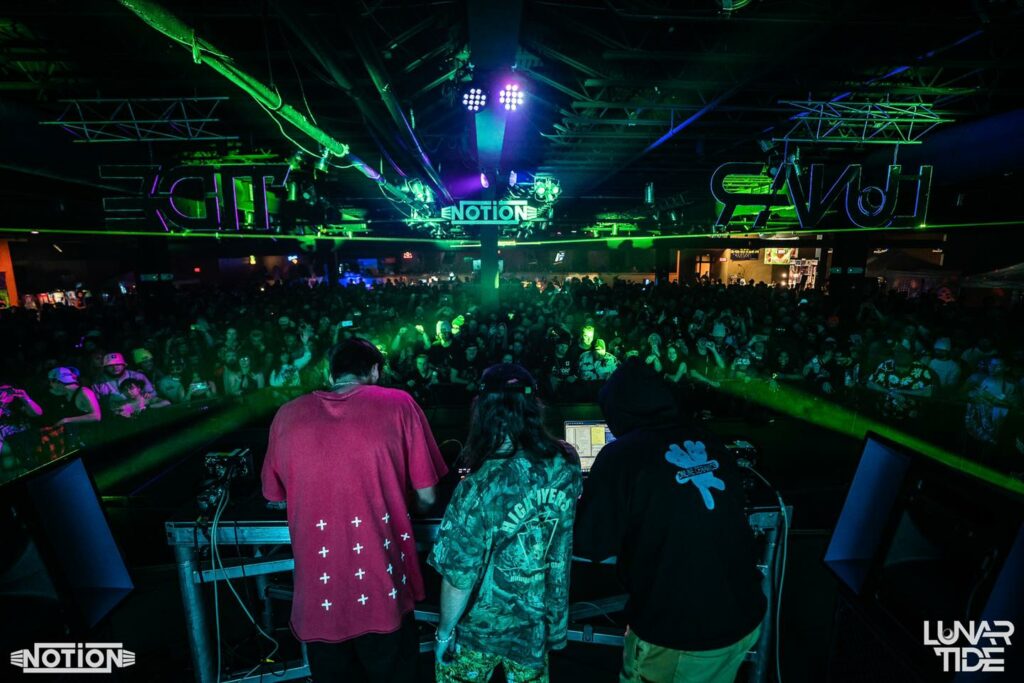 The first NSW Presents thrown event to take place this year, Sound Test Thursdays, gives an inside look at the brand's dedication to the community and pushing music forward.
Sound Test Thursdays are held at Primary Nightclub and give artists who are still perfecting their craft the chance to showcase the work they've put in. Being a free event, this shows NSW's dedication to the underground music community. Throwing in some decently sized underground bass artists to the bill, acts like Freddy Todd, Milano, and Molokai have all been booked for Sound Test Thursdays, whereas fans would more than likely not catch them free of charge anywhere else.
Since the launch, there have been many innovative events and unique experiences. One of those unique experiences is the 360-degree shows held at Avondale Music Hall. An already intimate venue with a 350-person capacity, these have become an NSW Presents staple for underground bass music lovers in Chicago. A few notable 360-degree shows include The Widdler with direct support from SAKA and MISTAH, along with SubDocta with direct support from Black Carl!.
Ultimately it's the music that we love and has found our niche in. Everybody goes through a process when discovering electronic music. As you explore and discover new sounds, eventually you come across something that just hits you like "this is it, this is what I like the most." That's what we've found with the shows that we do and more and more people are catching on.

Michael Farino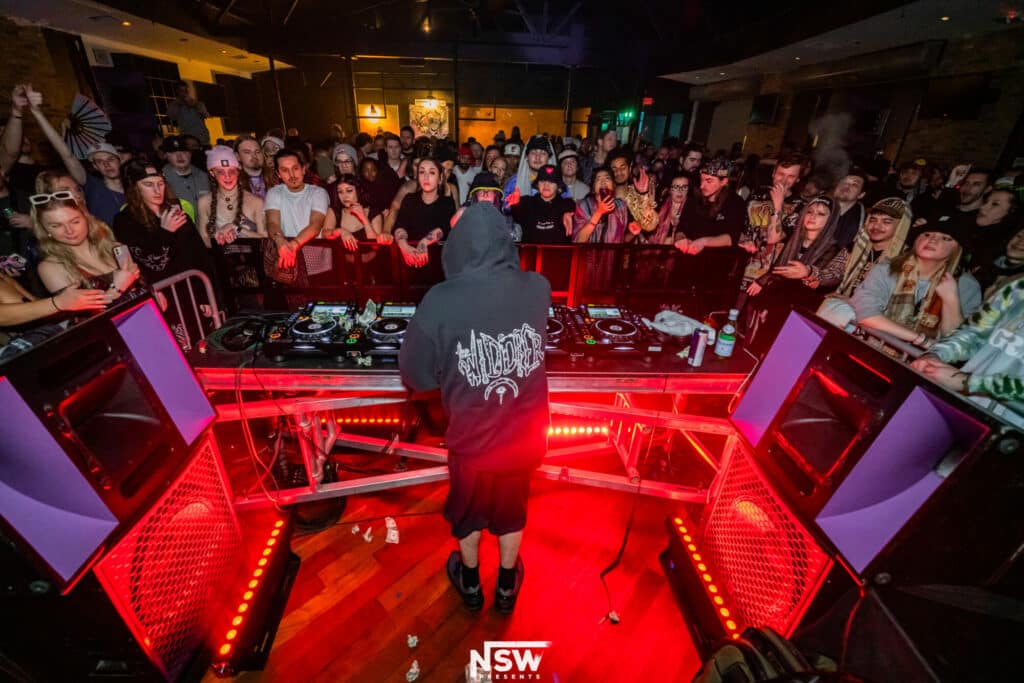 Working in the music industry space has its ups and downs, and running a business in this space is extremely enduring.
One of the most admirable attributes of the NSW Presents founders is that they built their business from the ground up. "Organization is key," said Michael. "Over the years dealing with politics and other obstacles, we've at times found ourselves rushing to get shows announced because we're behind on our timeline." Those who work in the industry can probably agree, but without the passion that drives those who want to give back to the community, there wouldn't be a space for the underground.
For me, I think the biggest struggle has been learning how to balance passion with business. Going into this I was extremely passionate about the music scene, but really had no idea how to run and develop a business. It truly has been a day to day process with new lessons everyday. To this day I still find myself learning new things and how to manage this balance, and that will never stop.

Joe Jennings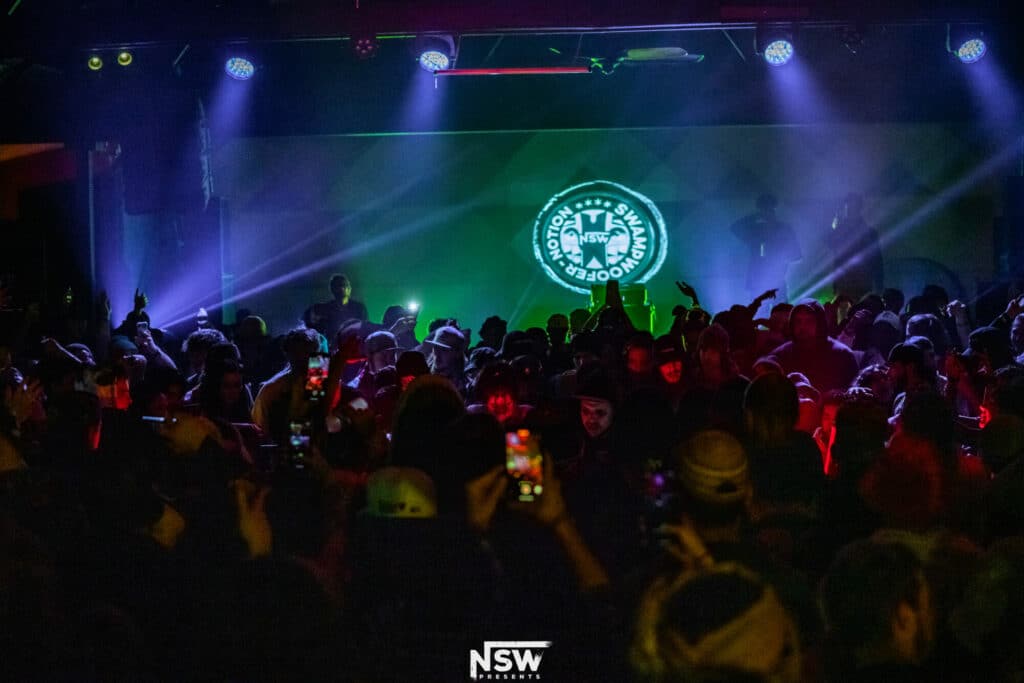 However, with risk comes reward.
When asked what advice they would give to those aspiring to make an impact on the underground bass scene, the best advice is "to stay humble and stick with it," said Michael, "This industry is incredibly stressful and difficult, but when you persevere, it's all worthwhile." Building off of what Michael said, Joe has the same mindset.
Stay true to your values, remember the reason you started, and keep going. As Mike said, this is an incredibly stressful and personal industry with new challenges every day. It is an industry that can eat people alive, and if you do not learn how to balance your life and work properly, you probably won't last long. Remember the passion and values that brought you to this point, and keep working, as success doesn't happen overnight.

Joe Jennings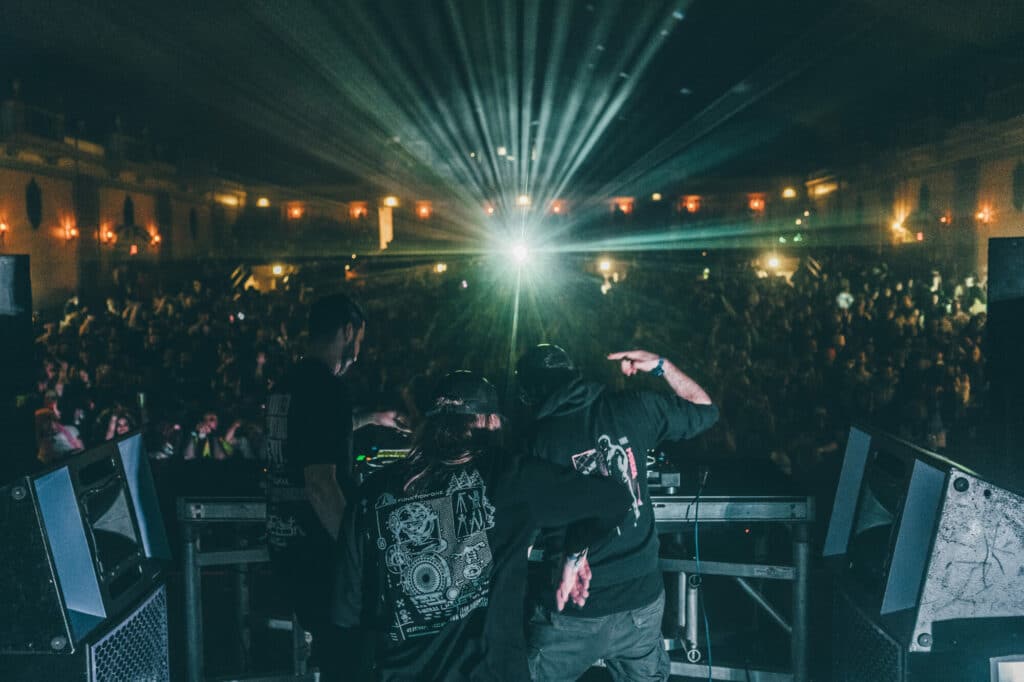 The future looks bright for the underground bass scene in Chicago and beyond.
"Our number one rule as a company is that we don't book acts we don't personally enjoy," said Joe. The workings of hand-selecting artists is truly valuable and doesn't go without notice. "One specific goal for myself is to make Lunar Tide an outdoor camping festival within the near future," said Michael, before Joe chimed in with his own goal, "to eventually bring the brand overseas and host events globally while continuing to work with the artists we work with here."
NSW Presents is fostering the growth of the underground bass community in Chicago, and the anticipation to see what the future holds is strong. The events taking place in the first few months of 2023 are just a sneak peek into what the team at NSW Presents is capable of.
---
Follow NSW Presents: