Rising phenom Saka cohesively blends his angelic yet wicked soundscapes in a flawless way on his first self-released EP, Silk.
---
When it comes to emotive and passion-filled music, you can always count on Saka to provide with his heart on his sleeve. Known for his blend of drum and bass, dubstep, and downtempo, the Los Angeles-based producer continuously surpasses milestones landing him releases on labels like Deadbeats, Bassrush, and Cyclops Recordings. Saka is loved by anyone who has the pleasure to listen to his music, and that has landed him on the stages of well-known festivals such as Sonic Bloom, Infrasound, and Lightning in a Bottle.
Fans can't help but crave Saka's unique take on music, so it comes as no surprise that he's marking off amazing stops this year, including his recent performance at DEF and a b2b with Fly at the Mishawaka Amphitheater next month as well. With a busy year ahead, it's only fitting that he's graced listeners with some fresh, addicting sounds on his first self-released EP, Silk.
Silk is a six-track journey filled with the balance of heartbreak and revenge as you forgo the highs and lows of the human experience of love and the waves of emotions that come along with it. "With You" conveys the feeling of longing with its inviting softness mixed with abrupt uncertainty through sound. With its perfect balance of sorrow and hopefulness, this tune will tug at your heartstrings. Continuing down the lighter path, the title track begins with the faint sound of a woman speaking to you. You feel as if you're encapsulated away from all life as your senses begin to evade you with each passing disoriented beat.
Then, "False Angel" entices your ears with soft-spoken words, leading you astray as the hard-hitting first drop comes out of left-field ready to set the tone for the rest of the track. Ready to test your willpower, "Tempest" provides a storm through soundscapes. You'll feel yourself healing as you release yourself into the violent eye of the storm and surrender to its lessons.
Expressing the heartache of losing yourself to the lies of another "White Lies" preaches the harsh truth of betrayal. Featuring vocals from the man himself, this track will evoke emotions in anyone with a past of pain caused by someone that they once loved. Finally, the sound of trickling water in "beside her" submerges you into a relaxed mindset. You're greeted by the sounds of string instruments and a playful house tempo in the closing minutes that will gleefully transport you into a blissful state.
Be sure to stay in tune with Saka on Twitter to see if he will be in a town near you and stream his new EP on Spotify or your preferred streaming service!
Stream Saka – Silk on Spotify:
---
Saka – Silk – Tracklist:
With You
Silk
False Angel
Tempest
White Lies
beside her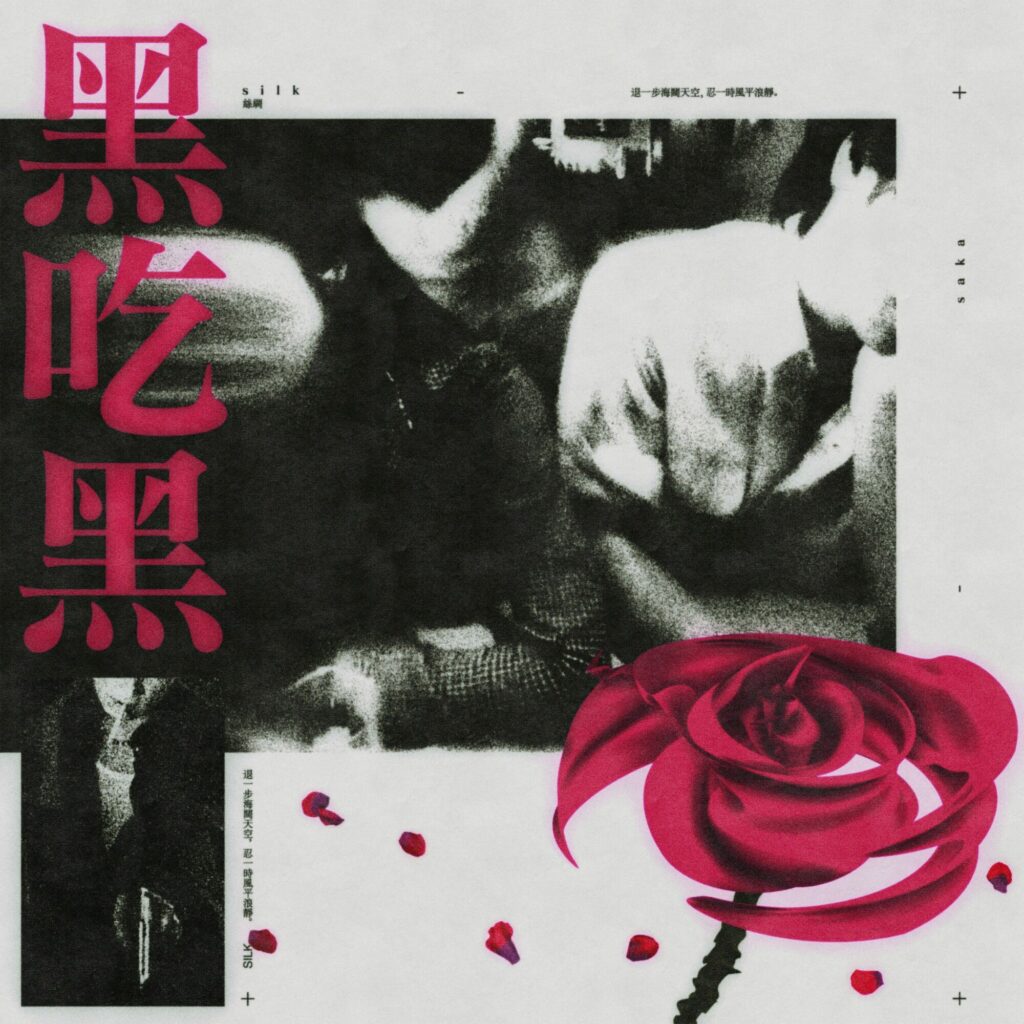 ---
Follow Saka:
Website | Facebook | Twitter | Instagram | SoundCloud | YouTube | Twitch