Profound producer Saka has graced his fans with an exceptional collection of works Anti-Hero which just dropped on Gud Vibrations.
---
If there's one artist that has been on a roll and making a name for himself this year as one of the top contending bass producers in the scene, look no further than Saka. Known for his blend of drum and bass, dubstep, and downtempo, the Los Angeles-based producer has continued to impress with releases on labels like Bassrush, Cyclops Recordings, and Gud Vibrations while taking the stage at festivals including Okeechobee and Project GLOW.
Now, as Saka gears up to play Lightning in a Bottle this month, he's delivered his latest body of work to land on Gud Vibrations, the Anti-Hero EP. This five-track an experience of the human journey, all discovering our inner philosophies and capabilities to explore all compressed into a four-track collection. Coming in strong, the title track features a sample of Alan Watts before heading into a deep cut of pumping synth lines. Before you know it, you begin dropping parachute-less into a rollout of cutthroat bass melodies – only subtly preparing you for what's to come.
Following that tune is "Exia," which brings some added heat to the collection. A cascading, trippy blend and genre-bending experience with lots of cinematic-style sound design make this track an undeniably groove-hitting track filled to the brim with rhythmic complexity and curated tonality. "Masamune," one of the lead singles from the EP brings in a darker vibe, with an unexpected twist of a slower tempo with a grinding bass thematic persona. The sound design inspiration is strong with this track, with lots of space of reverberant synths that flip into a gritty, mind-bending bassline sure to throw you in for a loop.
Another tune that saw its release prior to Anti-Hero being unveiled is "Shaolin." This certified heater offers a cinematic intro before dropping you into a fight scene and without notice, the trip-hop sample takes hold that takes homage to a classic dubstep flair. Smooth yet strong, "Shaolin" is a perfect track of variety for those looking for a flow session or those wanting to analyze a track with seamless levels of production.
Then, the final track, "Yin," sees Saka team up with Aido for the heaviest, most technically curated track of them all. With lots of instrumental blends with analog flares and glitchy samples fit for an electronic music connoisseur, there's so much to unpack with the absolute madness found within its runtime.
From its heavy-hitting bass to its soaring melodies, the Anti-Hero EP is an experience any bass lover can find their favorite new track to devour. This is only the beginning of Saka's impact on the music scene, so stay tuned, because he's moving faster than you can blink an eye!
Be sure to stay in tune with Saka on social media, stream his new EP on Spotify or your favorite platform, and let us know your thoughts in the comments!
Stream Saka – Anti-Hero EP on Spotify:
---
Saka – Anti-Hero EP – Tracklist:
Anti-Hero
Exia
Masamune
Shaolin
Yin (feat. Aido)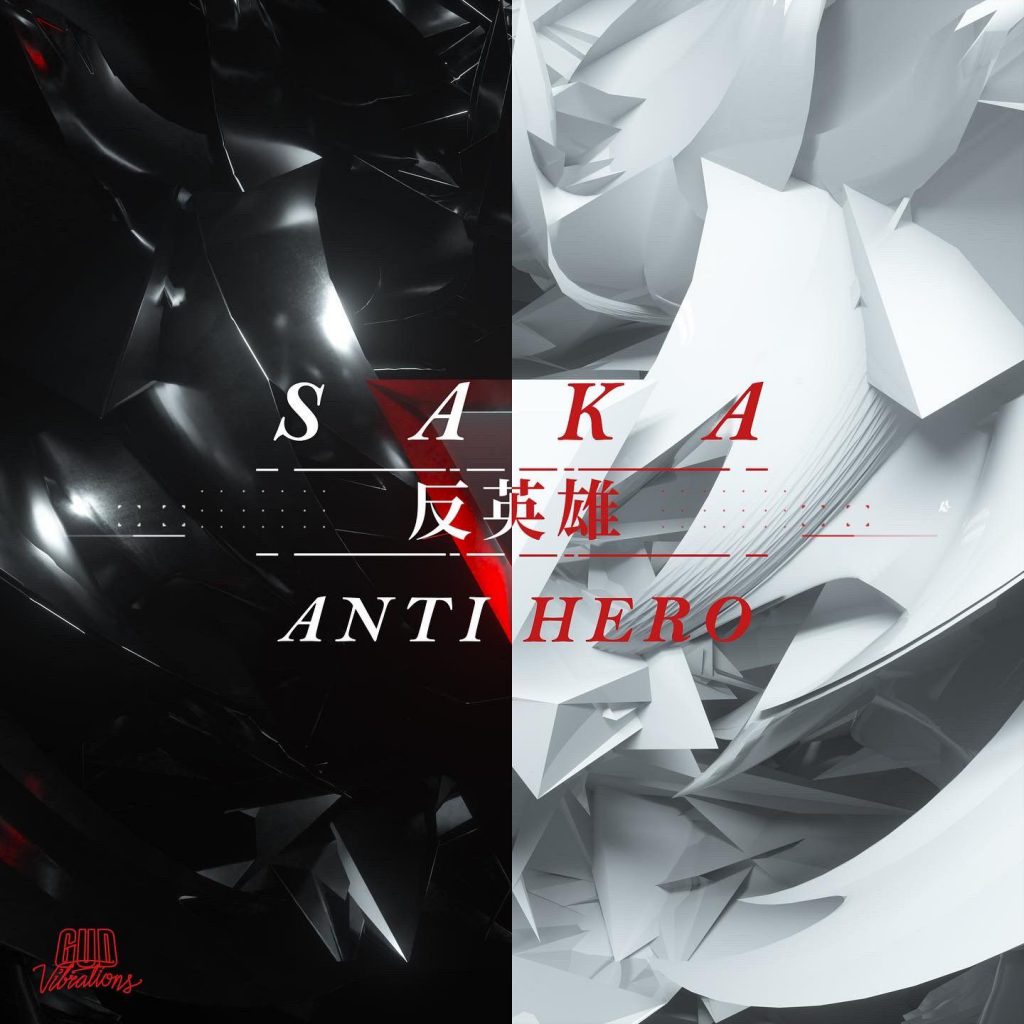 ---
Follow Saka on Social Media:
Website | Facebook | Twitter | Instagram | SoundCloud | YouTube | Twitch