Beyond Wonderland SoCal stepped up its game with another fantastic edition filled with unique additions and surprises around every corner.
---
Beyond Wonderland SoCal came and went this year in its signature ephemeral flurry of booming sound systems, premier dance music talent, beloved themed stages, and raver magic. With thousands of Headliners descending onto the NOS Events Center in San Bernardino for Insomniac's kick-off to festival season, a plethora of psychedelic storybooks were written over the magical two-day event. Each of those stories undoubtedly took quirky turns and spontaneous twists through the expanded offerings at Beyond SoCal this year.
Every year, Beyond steps up its game in terms of providing immersive experiences that not only plunge you deeper into the rabbit hole but also show support for the less obvious but still critical elements of our culture. Beyond what immediately meets the eye, there was so much to dig into at this year's edition that proved Insomniac's dedication to the community experience.
Related: Want to dive into our favorite sets from the weekend? Check out our article highlighting five standouts!
From underground representation and substance abuse education to new immersive art installation experiences and jaw-dropping production, new fan favorites emerged to help grow Beyond SoCal's full richness. If you missed any of these offerings, have no fear, we've got you covered with some of the most unique aspects of this year's edition of the festival.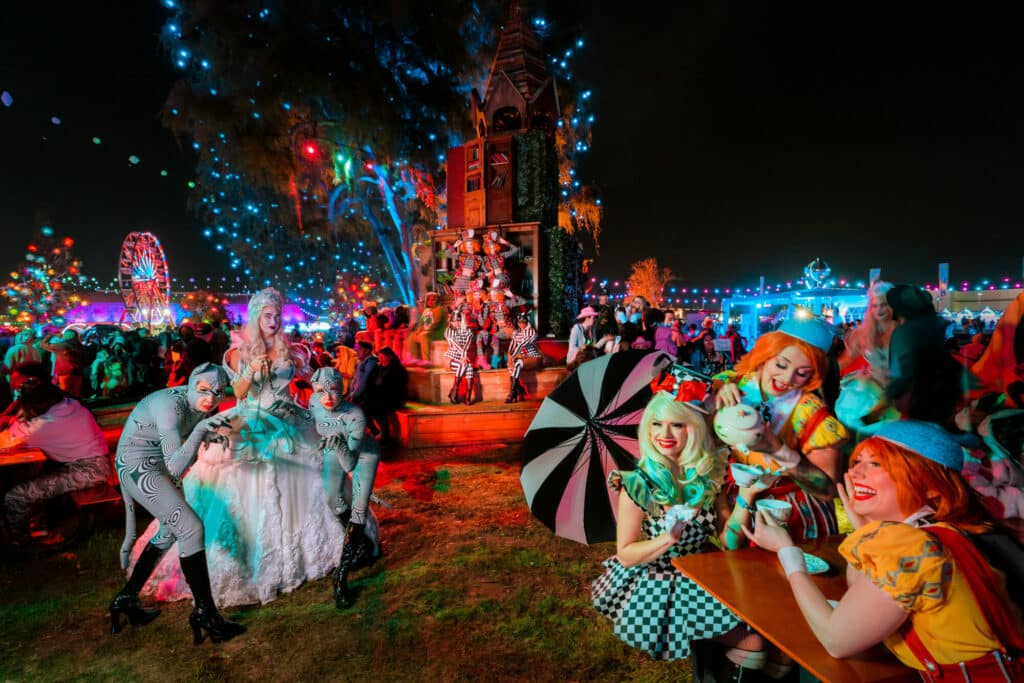 The underground was alive and well at Beyond Wonderland SoCal.
Insomniac has a long tradition of shining a spotlight on underground sounds. After all, Insomniac itself was born from the underground. Prominent initiatives have included the Discovery Project – an annual contest for up-and-coming artists which serves as a pipeline to larger commercial success. As described by Insomniac, it is "[a]imed at cultivating the scene's untapped talent, the platform strives to bring today's fresh faces to light through editorial exposure, performance competitions, and a unique artist collective."
In recent years, Beyond Wonderland SoCal has consistently hosted Discovery Project winners on its lineup. Opportunities like this, where rising talent can share space with living legends, are critical to success early in an artist's career. They took it a step further this year by expanding underground representation at the festival through formal takeovers on the new Sea of Wonder stage and informal takeovers hidden behind the doors on Wonder Lane (what can I say – you had to be there.)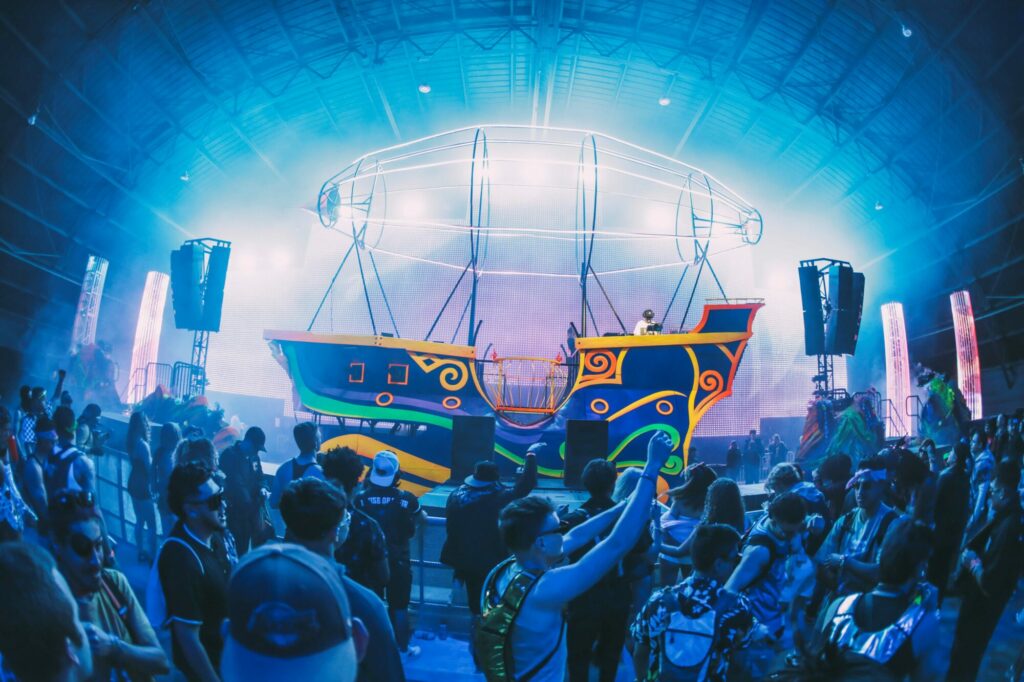 Not only did Beyond SoCal introduce the dreamy Sea of Wonder Stage, but also put the keys to the kingdom in the hands of Space Yacht on the first night.
In the world of Los Angeles music and events, Space Yacht is a local hero with a global footprint. They have always prided themselves on being at the forefront of selecting the next generation of A-list DJs and producers, and they flexed that prowess fully at their Beyond SoCal stage takeover on Friday night. Starting off with Kaku and duo Dem2, before a huge set from Space Yacht co-founder LondonBridge, Space Yacht steered you through their psychedelic seas without losing a single booty pop.
On the second night, RNBW, most known for its cannabis offerings, took the reins. They dove even deeper into selector and proper DJ culture with acts like Grafix Yetep, Craze, and a b2b featuring JSTJR and Wuki taking the stage throughout the entire night.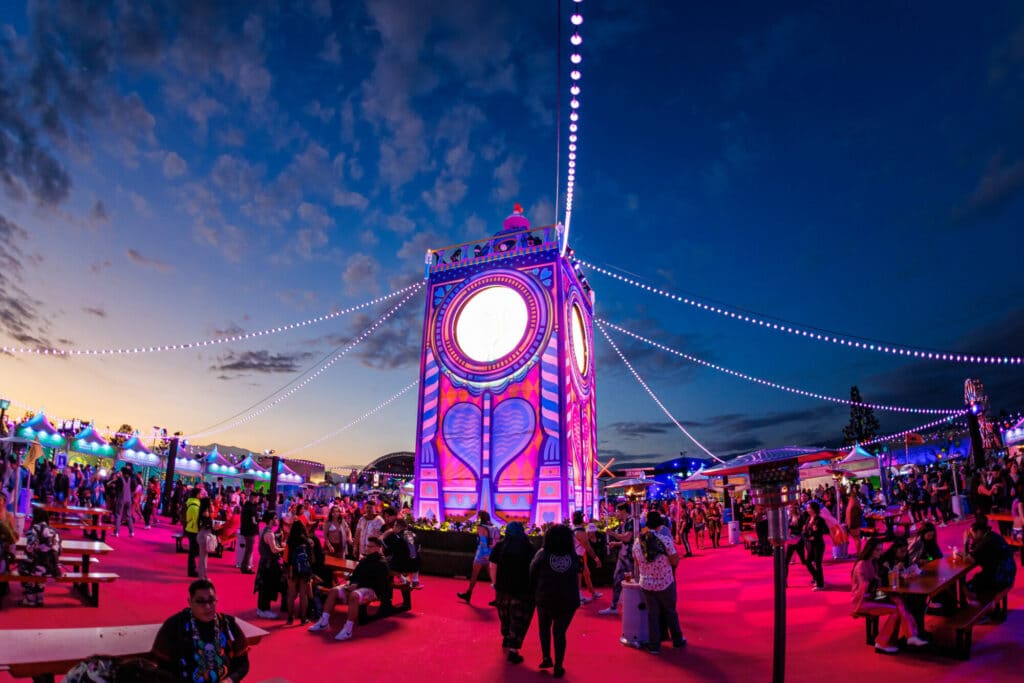 Beyond SoCal's festival magic didn't stop at the official programming.
One of the best moments of the weekend was when I was walking down the festival's Wonder Lane, an art installation corridor connecting the Mad Hatter's Castle to the rest of the grounds, and wandered straight into true pop-up magic. Wonder Lane was built as a hallway of doors, but the part that becomes curioser and curioser was realizing most of the doors didn't open, but some of them did. So I found one, yanked it open, and stumbled into a soul-satisfying block of cutty DnB DJ sets from Soothslayer and Brandon Elliott that had my gun fingers in the air before I could even get the excited yell of "junglists" out of my mouth.
What I found was a product of years of love from Insomniac's Art Operations Team, or as they called themselves, "Art Ops." Every year, Art Ops is called on to build art-inspired lounges for attendees to discover and enjoy. Each year, they've been given more allowance to create a platform where they can pop up DJ decks and provide a unique experience where not only is everything around you built by Insomniac, but the DJs are also all Insomniac workers.
Many people who are drawn to work for Insomniac are born from the rave scene, and most of us dabble with DJ-ing in our careers – so this is a growing pop-up thing they're doing where every DJ you would see is actually an employee at Insomniac. When I had a chance to ask Brandon Elliott why he and the rest of the Art Ops team put energy into building this pop-up initiative, he said in the most matter-of-fact way possible that this has "been [his] life since[he] was 12" and that for the last 14 years, he has always spent time DJ-ing in Los Angeles. It was kind of like asking him why he thought the sky was blue – true dedication.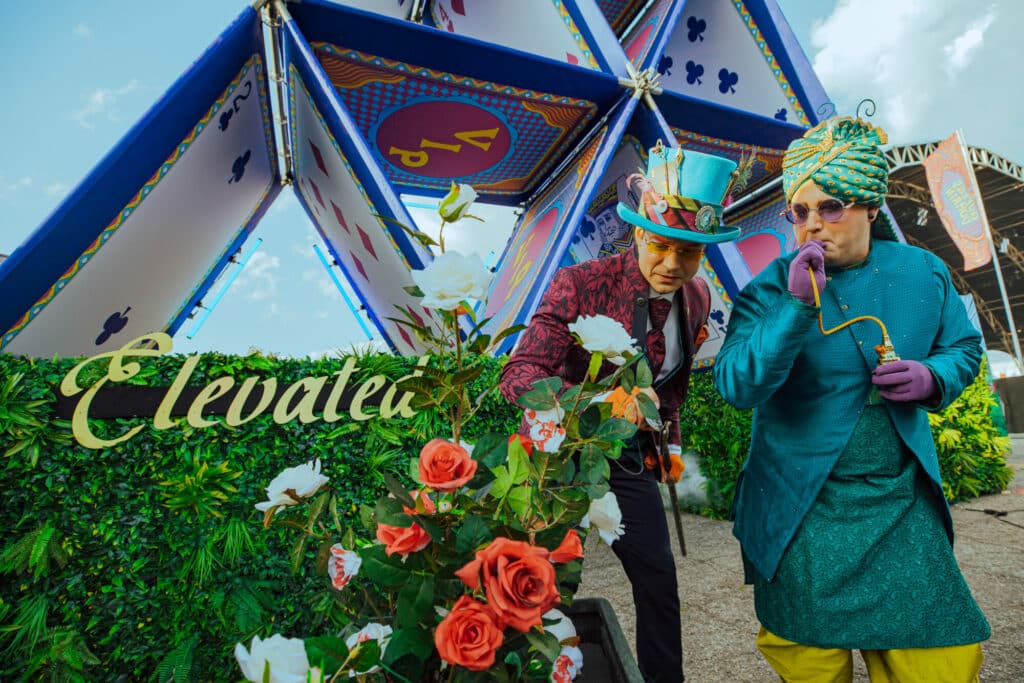 Beyond Wonderland SoCal also hosted an impressive range of community-focused programming celebrating its history and supporting its longevity going forward.
Insomniac turns 30 this year, and to commemorate its passage into its dirty thirties, Beyond SoCal debuted Insomniac's newest art installation concept – Anniversary Lane. This digital art installation is made up of a hallway of hi-res LED walls featuring custom content that truly captures the essence of the raver spirit, a welcome sight for those who have enjoyed Memory Lane at past editions of EDC Las Vegas.
Showcasing not just the climactic moments in its history and the iconic DJs that have graced its stages, Anniversary Lane was also a montage of raver family photos and other precious memories from the last three decades of Insomniac. The new experiential installation will also be hosted at the upcoming EDC Las Vegas, HARD Summer, and Escape Wonderland festivals, amongst other events celebrating this monstrous milestone.
Raving isn't just about the high moments, though – true ravers know that an epic festival experience has to include planning and preparedness.
Today, the reality of that means that these days, if you want to conduct an ethically sound rave that is actually safe for attendees, events and on-site harm reduction tools have to go hand in hand. Following the pandemic, Insomniac has also been taking harm reduction protocols to a more accessible level for on-site attendees in the form of its invited service provider, End Overdose.
End Overdose is a non-profit organization founded in 2018 by a licensed firefighter and paramedic, and at their booth, their team provides Narcan training. Once training is complete, they will distribute a safe amount to you, with training including how to recognize and respond to overdose. Initiatives like these are key to promoting longevity and sustainability in the world of live electronic music events, and it was heartening to see the level of support it has been receiving from Insomniac.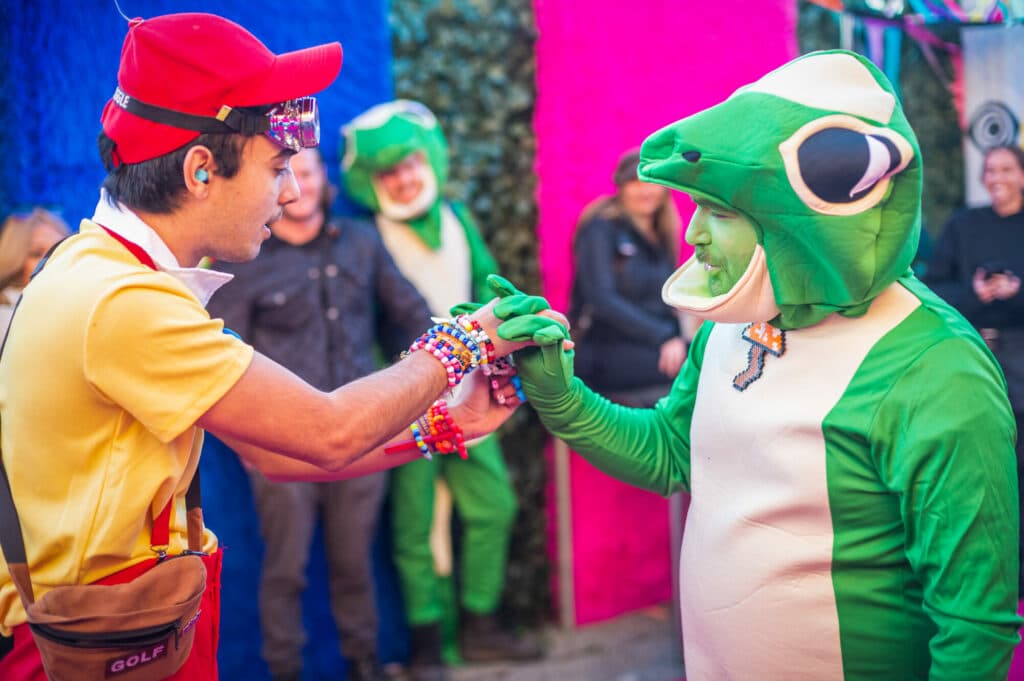 And that's a wrap on Beyond Wonderland SoCal 2023 – let's do it all again soon!
As usual, Beyond Socal 2023 has left us bouncing, breathless, and bewildered. Whether your biggest highlights from this year's edition were the high-impact headliners or the subtleties when you peeked behind the looking glass, there is really no wrong way to do it.
Next time you're at Beyond SoCal and want to veer off the beaten path, keep an eye out for all these programming aspects that are there to help make you the #1 headliner there. Until then, let's do it all again soon at one of the other many amazing festivals coming up this season.
---
Follow Beyond Wonderland SoCal: