Beyond Wonderland SoCal was overflowing with talent from a plethora of genres this year. Here are five of our top sets from the weekend!
---
With the aroma of bacon-wrapped hotdogs on the outskirts of the NOS Events Center, Insomniac opened the Psychedelic Storybook at Beyond Wonderland SoCal on March 24-25 and blessed attendees with a matrix of sets where nearly every artist brought their best tracks along for the ride. The on-theme decor and immersive stage designs elevated the experience and even included barber shops, beauty bars, and a wide selection of psychedelic festival fashion choices.
This year, Beyond Wonderland SoCal brought eight stage hosts across six stages and did not hesitate to stack each stage with star-studded lineups. Featured performances from Kaskade, SVDDEN DEATH, Nicole Moudaber b2b Paco Osuna, Cristoph, JSTJR, Sub Zero Project, and more delighted the massive crowds on Friday and Saturday. Each set we caught this year made up for the awful cell reception at the NOS Events Center for the entirety of the event tenfold; there was pure heat from every artist who took the stage.
To help headliners reminisce on their experience and fill in those who couldn't make it, we've compiled five sets that completed our storybook at Beyond Wonderland SoCal this year. Check them out below and let us know which sets you loved the most on Twitter!
Five Noteworthy Sets from Beyond Wonderland 2023
---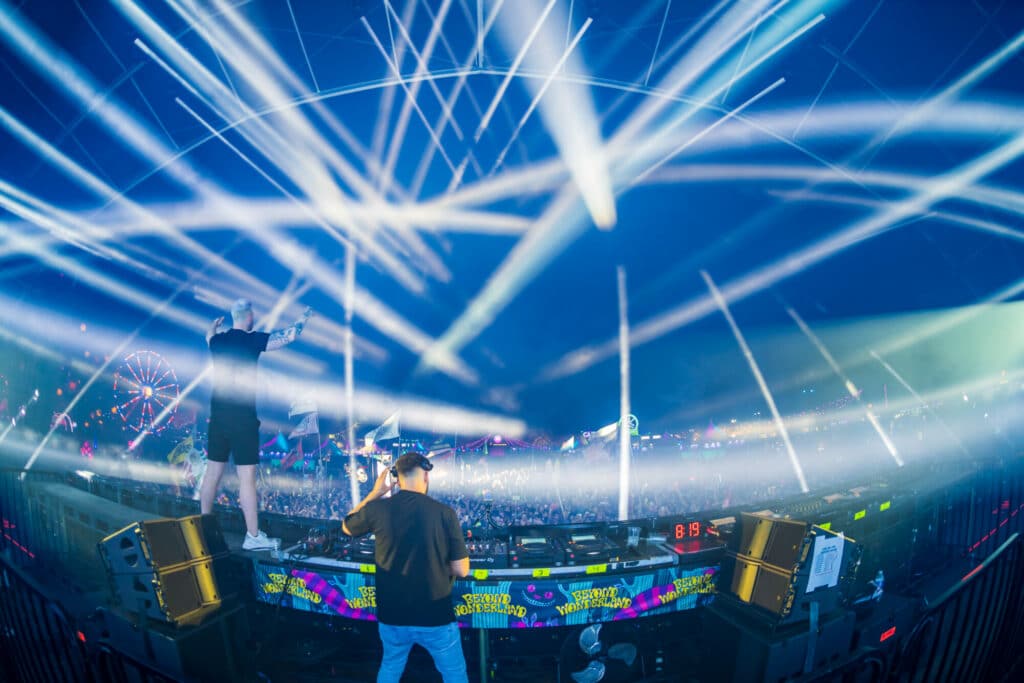 Rebelion
With a "City Lights" opener, as expected from previous sets across the pond, this Scottish duo absolutely demolished their debut USA set! As an act we recommended you not to miss at the event, they brought their best to the stage. From hardstyle melodies to zaagkicks and uptempo, these boys will "never back down" when it comes to displaying the full spectrum of their sound to a dedicated crowd, which we were able to get a "dose" of front and center at the rail. Mixed between overdose edits, the set featured tracks from their close friends which were blasted on the speakers, such as their unreleased "Numb" remix with Vertile, Dimitri K's edit of "Bassline Junkie," and their follow-up mega collaboration "Crash The System."
---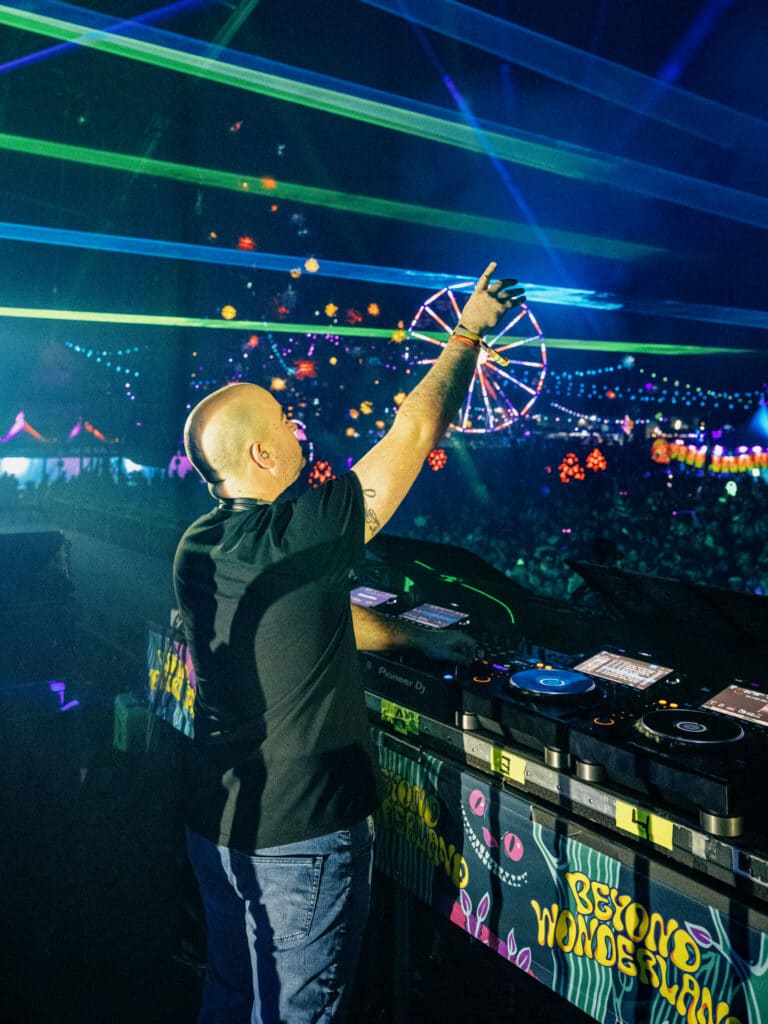 John O'Callaghan
As a previous basshead turned hard dance addict, the Dreamstate takeover of Cheshire Woods was an unexpected hangout for me. However, John O'Callaghan's set may have converted me to loving trance. Hearing these melodies and synths live was next level, as he delivered an energetic compilation of sounds. As one of the leaders in the trance movement, JOC put his best and brightest on display when he took over the decks the second night. Ranging from the depths of "Impulse Barrier" to the euphoric melodies of Will Atkinson's remix of "Lies Cost Nothing," this uplifting set showcased true diversity in sound at Cheshire Woods.
---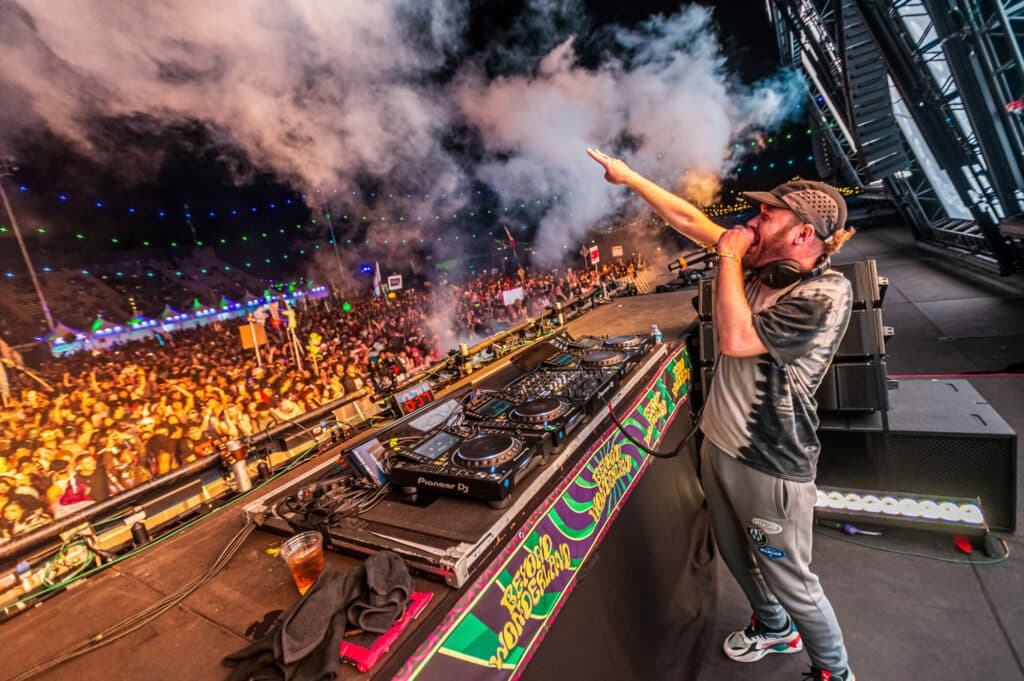 Rusko
I had not experienced a Rusko set since before the pandemic, so seeing him at Beyond SoCal was a treat. As a legend in the bass scene, his set was a must as it had been years since I had the pleasure to see an artist unapologetically play their own trademark "old-school stepper" sounds. Relative to the last set I had witnessed, this talented master, known for his jubilant voice on the mic, mixed a significant amount of drum and bass in his set. It was a pleasant surprise, especially after the late announcement of Andy C's cancellation. Between Rusko pumping out plenty of drum and bass, he also littered his set with dubstep sounds from the early 2010s that blasted through the speakers of Mad Hatter's Castle to make this one of the most memorable of the weekend.
---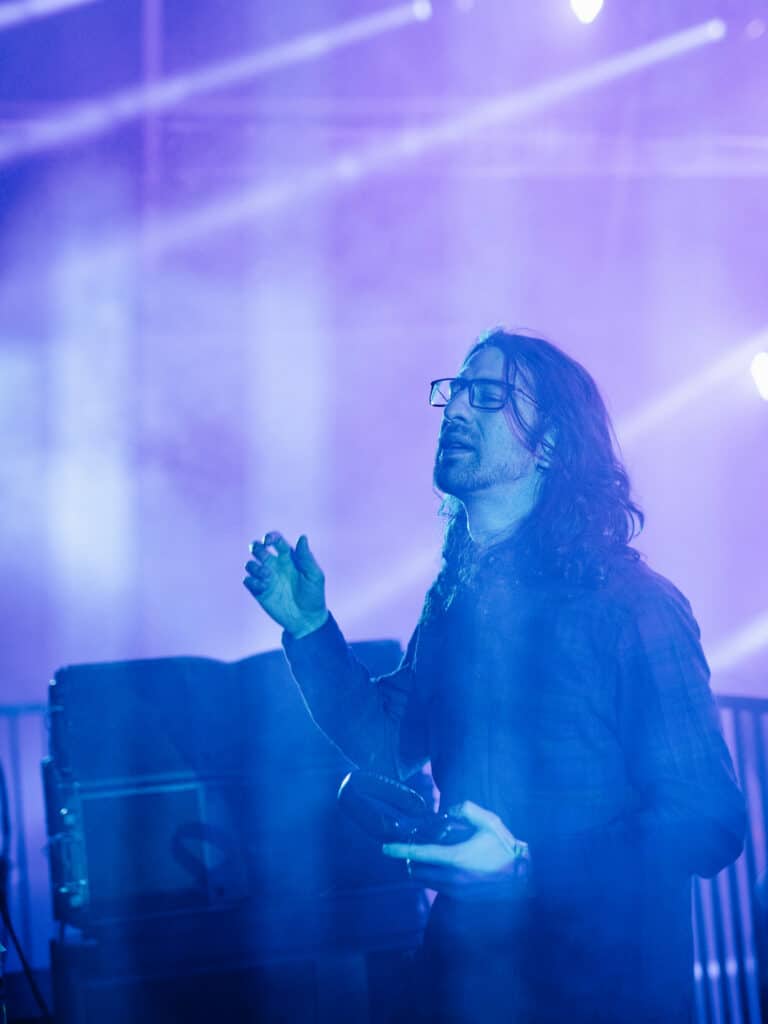 Mat Zo
Taking us to another planet of musical diversity exploration, genre-bending artist Mat Zo flexed on his inspirations from a range of styles as he was completely unafraid of showing us the complexity of his sound – even if he was playing at the trance-branded Dreamstate stage. Featuring tracks like Garance's "The Next Dance" in the mix with unreleased IDs, the British producer played out an abundance of tracks that seemed to blur the lines between clearcut genres, almost in a fluid-like motion. Transcending melodies were a key component that night at Cheshire Woods, and Mat Zo excelled at that during every second of his set.
---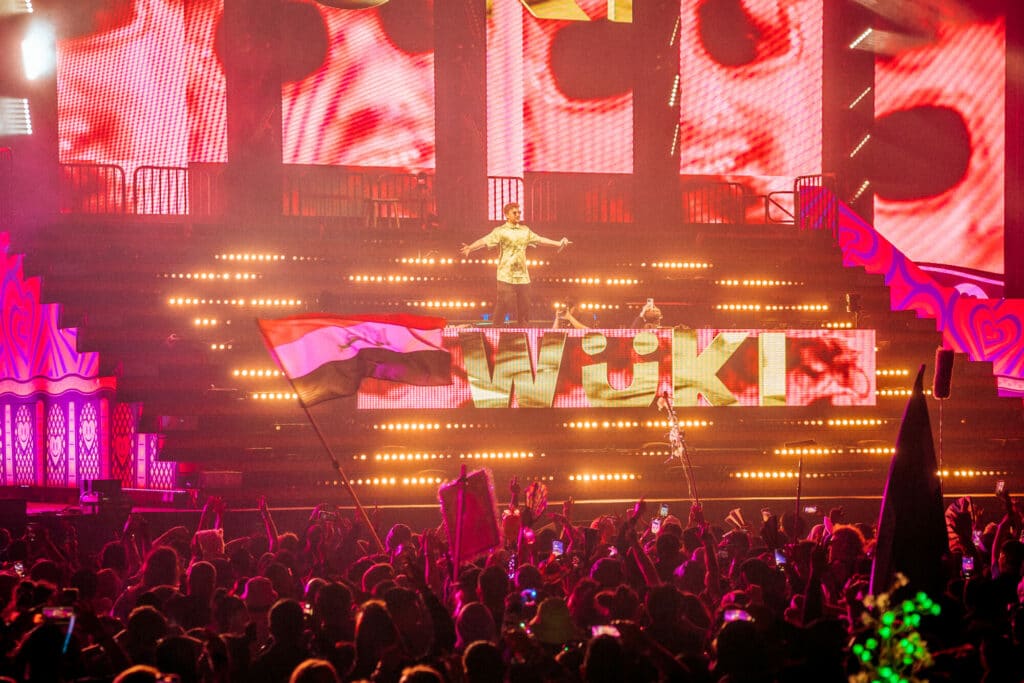 Wuki
Speaking of gliding between genres, Wuki bounces between several as well. His ever-amusing performances never disappoint and always keep the party pumping with everyone's feet moving and bodies dancing. With a majority house set, this LA-based producer seamlessly intertwined the sounds of breaks, house anthems, and popular club-shakers to create his groovy sound. Featuring bouncy tracks, such as "The Function" by €uro Tra$h, this limitless DJ got the whole crowd at the Queen's Domain stage energized and dancing early in the evening.
---
Follow Beyond Wonderland: