Indie dance duo Phantoms expands upon This Can't Be Everything with new tracks and remixes featuring a groove-heavy progressive sound.
---
Phantoms created a lot of noise in the indie-dance scene last year when they released their electronica-fueled album This Can't Be Everything on ODESZA's label Foreign Family Collective. Well known for their ability to fuse the genres of house and indie-dance, this duo has been paving the way for a new sound in both respective genres. Phantoms returned strong in 2023, further developing an alternative direction for the project and deeply leaning into their indie-dance sound with the deluxe edition of the album.
The This Can't Be Everything (Deluxe Edition) features remixes from household names such as Dillistone, Fort Romeau, and Covex, along with a few new songs, like "The Way You Groove" and "Crash My Car." Digesting the music as a complete puzzle will not only instill feelings of nostalgia but move your feet on the dancefloor. Speaking of the future, with slots confirmed at Okeechobee in Florida and CRSSD Festival in San Diego, this duo is poised for a massive 2023. But before we look ahead to the party, let's first dive into what makes this rejuvenated project so special.
Grab your copy of This Can't Be Everything (Deluxe Edition) on your favorite music platform, stream the album on Spotify, and then continue on for a review of the fresh takes found on the second disc!
Stream Phantoms – This Can't Be Everything (Deluxe Edition) on Spotify:
---
The second disc opens up with a funky new track, "The Way You Groove."
Beginning with a classic four-on-the-floor beat with an enthusiastic clap, this song immediately comes to life as the ridiculously groovy bassline kicks alongside the vocals. As the track sways back in forth, synthesizers grasp your attention with surreal arpeggios that will have you feeling like you're floating. This track is built on its strong foundational rhythm, hinting at the grooves to come later in the project.
The album turns towards progressive elements with Dillistone's take on "Firepit," one of the bigger hits off This Can't Be Everything that was riddled with catchy melodies and powerful lyricism. Dillistone flips this track flawlessly, breaking it down to its core layers and highlighting the incredible vocal performance. Backed by well-composed synth lines, it builds momentum through the chorus and releases into a deep, laid-back progressive groove.
Third Culture's remix of "No Reason" blurs the line between new and classic sounds.
Third Culture, a project that marries the minds of Sacha Robotti and Sian, brings a refreshing interpretation to the fourth track in the project, creating an indie-dance soundscape that's filled top to bottom with incredible synth work. With retro drums, kick sounds, and some '80s-styled synthesizer chords filtered throughout, it is a nice blast from the past. On top of these retro influences, the remix is pushed forward through incredible production and mixing of the vocal samples throughout.
The momentum shifts with the new song "Crash My Car." This standout track steers away from the dancey four-on-the-floor style found throughout most of the album. Designed around a complex, well-executed drum rhythm and a harp-styled synthesizer, "Crash My Car" is a vulnerable song about mental illness and struggle. Although the song differs from the rest of the tracks, it doesn't feel out of place.
As we near the end, the alt version of "Only You" proves to be one of the catchiest songs on the project. Jem Cooke's vocals continue to shine in this reinterpretation while holding true to the song's original aspects. Utilizing a vocal sample to drive the drop, this new take from Phantoms gives the song's hook the attention it deserves. There's no doubt that you will have this song stuck in your head for hours after hearing it.
It can be difficult to release a project with remixes and not diminish the art that was initially created, but Phantoms succeeded with this deluxe album.
This Can't Be Everything (Deluxe Edition) shows its respect for the original album while allowing a plethora of other artists, and Phantoms themselves, the ability to thrive under new avenues. If this duo isn't already on your watch list, this fresh take on their already stunning album only further proves that they should be included moving forward.
---
Phantoms – This Can't Be Everything (Deluxe Edition) – Tracklist:
Disc 1
Intro
Letting Me Go
Lay It All On Me
Do You Want My Love
Firepit
Do it Again
Only You
Echoes
No Reason
You Will Never Know
This Can't Be Everything
Disc 2
The Way You Groove
Firepit (Dillistone Remix)
Lay It All On Me (Leo Islo Remix)
No Reason (Third Culture Remix)
Crash My Car
Do You Want My Love (Covex Remix)
Firepit (Fort Romeau Remix)
Only You (Alt Version)
Lay It All On Me (Extended Version)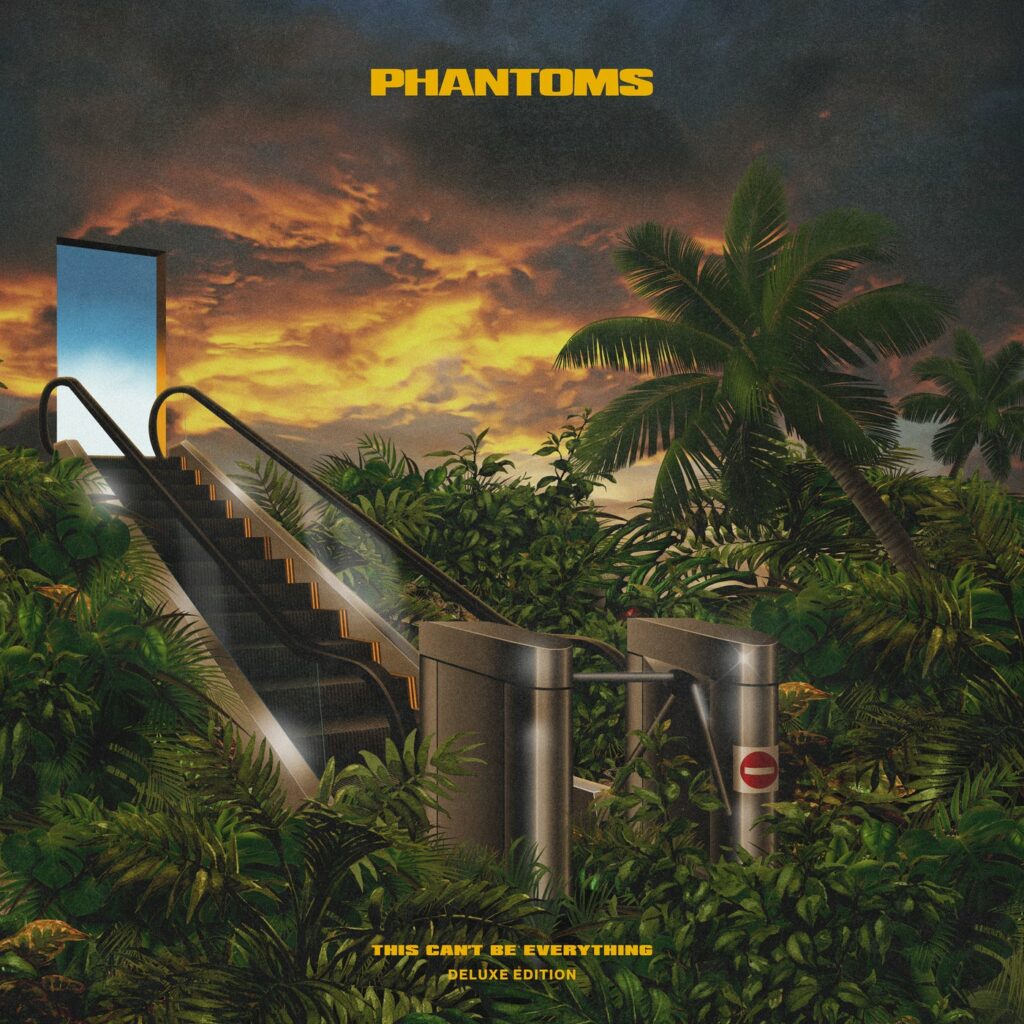 ---
Follow Phantoms:
Website | Facebook | Twitter | Instagram | SoundCloud | YouTube